As someone who has always loved being active, I've tried as many different fun workouts as I can: running, HIIT, rock climbing, hot yoga, dance, barre, acro, and even circus. I love the adrenaline rush from a good workout and the freedom I feel when I get to engage in creative movement. This quest for the perfect workout has also come with the quest to find the perfect activewear that can bend, stretch, and sweat just as much as I do.
Enter V Shred, an online platform dedicated to helping people achieve their health and fitness goals. They released a new clothing line full of pastel-coloured sports bras and leggings. Perfect for outdoor summer workouts, the pastel colours are breezy, light, and super cute.
I decided to grab a Seamless Flex Sports Bra in sage green and put it to the ultimate test: an outdoor circus training session where I was, quite literally, bending over backwards in the sweltering sun.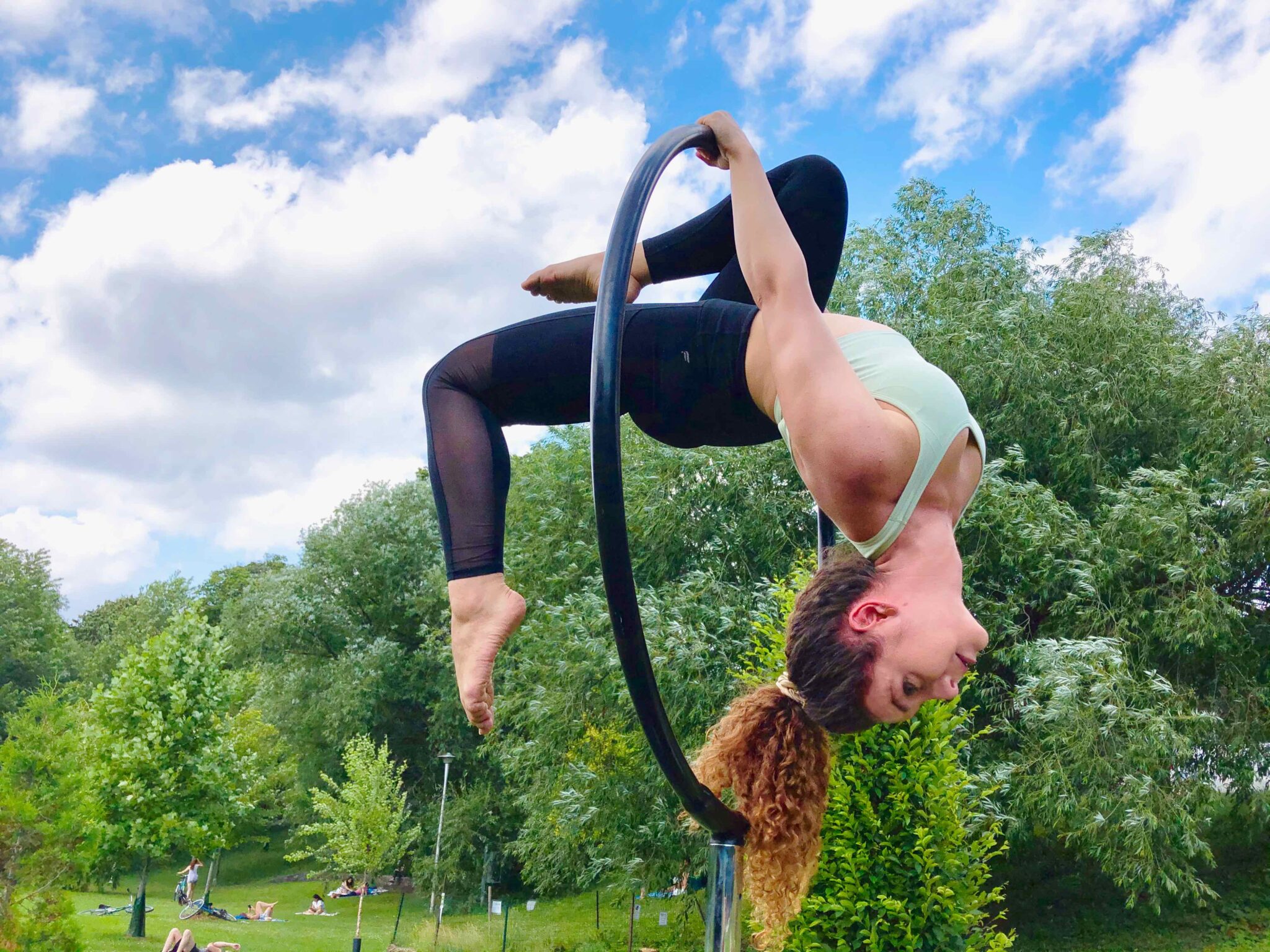 The first thing I noticed about the sports bra is how soft and stretchy the material is, meaning it can provide the support I need while keeping me comfortable. There is no unnecessary padding (which I often need to get rid of in most sports bras) or tough wiring. There's nothing worse than a tight sports bra digging into your skin, especially while wearing it through a long training session, or wearing something with material that doesn't breathe. The soft material of the Seamless Flex Sports Bra truly felt like a second skin and kept me comfortable in the heat of the outdoor training session.
Something that's always been important to me, and probably most people hitting the gym or studio, is feeling confident in your workout. What you're wearing can have a huge impact on this. The Seamless Flex Sports Bra fits like a dream, has a nice cutout in the back, and the light green colour makes it a unique piece that allows me to show off my style while working out.
Whether you're just starting out on your fitness journey, or looking to add new gear to your workout apparel, I'd recommend trying out what the V Shred Seamless Flex line has to offer. You can check it out for yourself here.
Take a look at more V Shred items below.