"It's like a Sia music video, meets Black Swan, meets Marina Abramovic and contemporary art," says director Corey Wadden of his powerful new music video for breakout American artist Delacey. "It's pretty wild and raw."
It's a lot more than wild and raw; the just-released "Too Poor to Live in LA" music video touches something deep within the viewer that's void of most music videos. Moving and gripping, the poetic dance visual shows a female artist's struggle on a particularly challenging evening, as her career didn't take off quite the way she expected it to when she first set the dream.
A commentary on the vapid nature of Hollywood, Wadden says that the video is meant to give catharsis to anyone experiencing a rough day or a dark night of the soul. If it sounds dramatic, it is. That's the whole point.
With writing credits for musicians like Justin Bieber, The Chainsmokers, Halsey, and Demi Lovato under her belt, Delacey (Brittany Marie Amaradio) is making a name for herself as a musician in her own right. Most people who have chased the Hollywood dream can relate to her song "Too Poor to Live in LA" – including Wadden. Wadden, a Toronto native who now calls Vancouver home, has spent his career working as an actor and a performer. In recent years, however, his professional path has shifted slightly.
"My uncle died from cancer, my dad was diagnosed with cancer, I lost a former roommate to suicide, and a childhood friend to an overdose in the span of six months," reveals Wadden. "That all happened at a time when I was falling out of love with acting. It just wasn't going the way I envisioned. I'm a performance artist and dancer also, and I was taking inventory of my life and realizing people appreciated my directing more than my acting. That was painful to admit to myself after dedicating 10 years to acting." When Delacey's debut album Black Coffee was released in March 2020, Wadden found quick solace in it.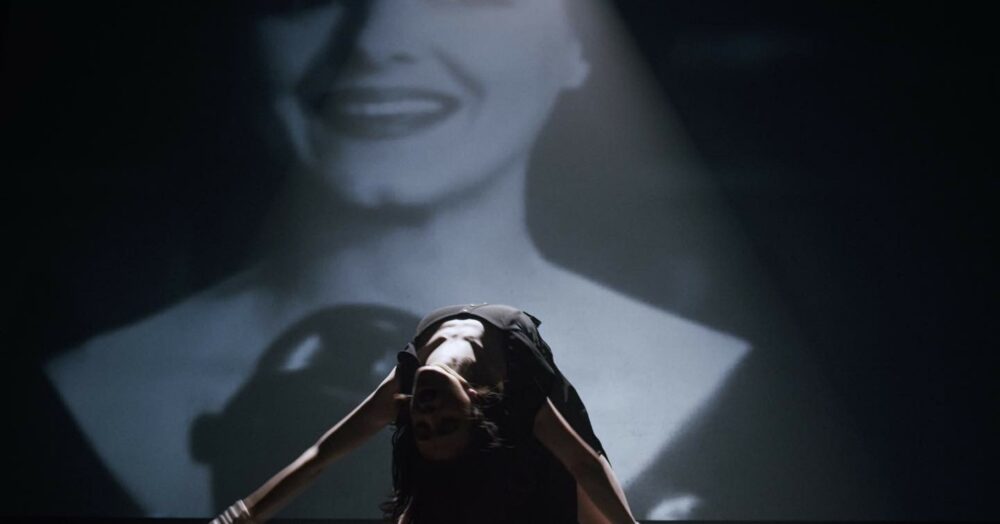 "When the pandemic hit, Delacey's album Black Coffee came out and I remember getting drunk and listening to it,' and thinking 'this is something different;' it really spoke to me," he says. "I recorded a review of the album and posted it to my Instagram story. I'd never done that before and haven't since. Two years later, I revisited it, and when I re-listened to "Too poor to live in LA", it just struck a chord. I knew I had to create a visual for it. I had been prepping a visual for The Knocks, but put my entire life on pause to create a visual for the song – completely unauthorized – because I just felt I had to. I jeopardized my current opportunities to make this a true form of artistic expression."
Wadden says he wanted to connect his personal story of feeling that he wasn't good enough to the feeling of a woman in Hollywood, who he recognizes as the most exploited demographic in entertainment. "Hollywood is facing bankruptcy," says Wadden. "Entertainment and artists and even humans are facing an existential crisis in terms of seeking purpose in their careers."
Through the captivating performance, the use of silhouette and projection, and the soul-baring lyrics, the viewer is taken on an emotional journey of the highs and lows of the artist life and the hard-hitting reality that Hollywood chews artists up and spits them out – especially females. It speaks to the internal struggle of an artist when it comes to life direction and purpose.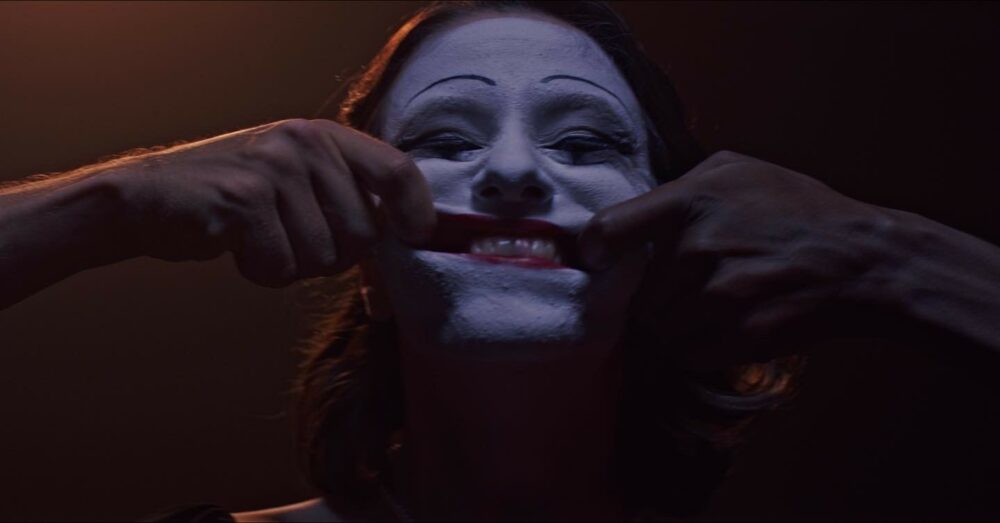 "There is a general consensus that sticking the course is the way to go, but when looking at life, when is the right time to quit if it's not going as expected?," questions Wadden. "Do we pursue the arts until we die, even if it means dying in poverty (potentially?). Movies and TV shows are competing with Instagram and TikTok. Video content is over saturated. What's the point? Is there any longevity in the arts anymore? Even if you make something that wins an Oscar, it's old news next week. We are entering an age of accelerated production. We're competing with AI now." It's a tough pill to swallow, but it's the reality.
"I don't consider myself a particularly talented creative person, but I do go to great lengths to spend a lot of time in solitude to make myself an antenna for whatever ideas come through and I sacrifice a lot of my personal life to bring these to life," says Wadden of his creative process. "I am, unfortunately, a conscious creative, so I can't make something unless I feel it will speak to me personally but also is respectful of the audience. I knew Hollywood's value was in question and connecting that to how I was feeling what I was seeing felt timely and timeless. I lean towards movement and dance to tell stories and it all came together pretty quickly."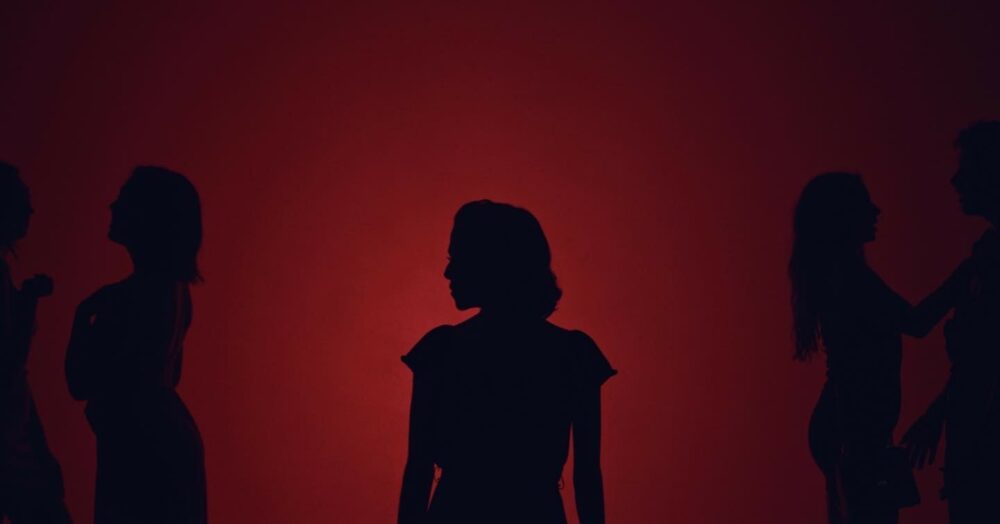 The choice of fellow Toronto native, dancer Bianca Melchior, to star in the video was a natural one. "I approach life like a series of clues that will take me to where I'm meant to be," says Wadden. "Two friends of mine posted about her [Bianca] in their stories, as she was in town acting and dancing in Schmigadoon. I was curious and then when I looked into her, I knew she was the one. There was no question. No one moves me like she does when she moves. If she didn't agree, I wouldn't have made this piece. I'm so grateful because she is a generational talent. She made me cry through her movement."
Once the completed video finally made its way to Delacey – a stranger to Wadden at the time – before her concert in Los Angeles, the singer was equally as moved by the stunning video, shot completely without her knowledge. "We sat in a booth and he gave me his AirPods and pulled up some scenes from his video on his iPad and pushed play," wrote the artist on Instagram. "The footage was so beautiful I started crying in front of him while watching it, which was embarrassing but also cute. We of course decided to release it. I am honoured."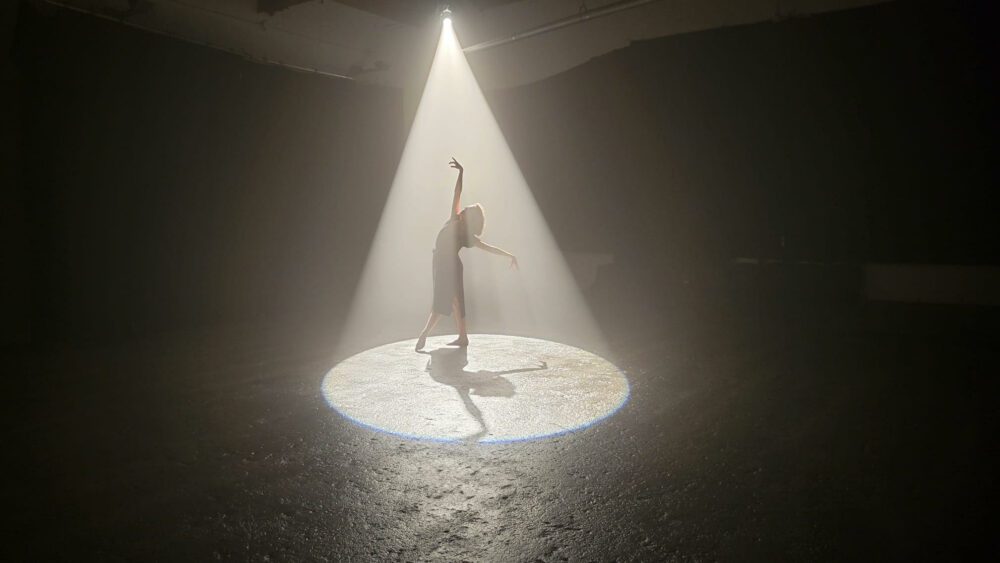 Delacey also offered a special shout-out to Melchior, saying that she couldn't have done it better herself. While the video will particularly resonate with the passionate, dream-chasing artists, it tells a story that most will find visually and emotionally captivating.
"Music videos are traditionally style over substance. I usually feel pretty crummy after watching one and rarely watch one more than once," says Wadden. "I try, above all else, to make you feel something. Music like Delacey's makes me feel less alone and I wanted to put a spotlight on her music so they could feel less alone, too."