When in Rome, drink wine as the Romans do. And hey, if you are not in Rome, you should fill your glass with the wines Romans drink. Casale del Giglio is a winery that has become synonymous with the modern-day wine culture of the Eternal City. The perfect wine to transport yourself to Rome in the glass, Casale del Giglio's white wine blend Satrico is now on LCBO shelves.
Satrico – Elegant, Aromatic and Crisp!

Featuring a blend of Chardonnay, Sauvignon Blanc, and Trebbiano Giallo grapes, the Satrico by Casale del Giglio is as iconic as the Lazio region winery that made it. Roman culture is in the winery's DNA, and Satrico is a testament to all the greatness this emerging Italian wine region can produce.
An elegant, aromatic and crisp white wine. Satrico has aroma notes of bright yellow apple, tart apricot, lime, herbaceous notes and white flowers that smell like they have been grown river-side. Complemented on the palate by a mouth-wateringly crisp texture, lengthy finish and oh-so-fantastic flavour.
A perfect wine to pair with those opening night moments, Satrico is a refreshing starting glass. This wine brings together the uniqueness of Italian grapes and world-travelling varietals. Boldly aromatic, a great complement to equally bold aromatic dishes, with an acid-driven palate that matches well with foods that ring a similar tune or those that need to be balanced by the tension acidity can provide. A wine ideal for serving alongside appetizers and lighter fare, making for a memorable experience that shows what Lazio can do in the glass.
Travelling to Rome Just Got More Affordable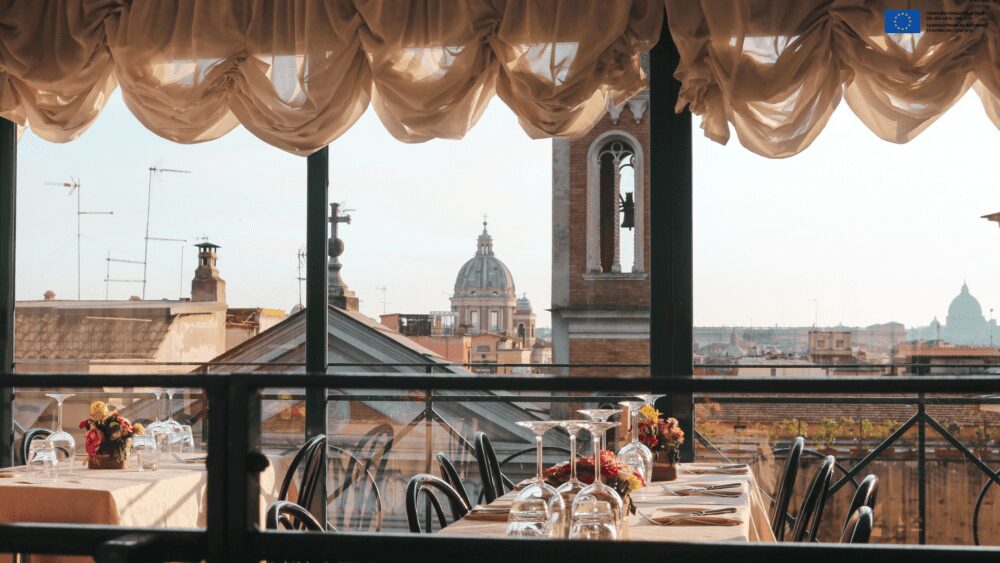 Casale del Giglio's wines are poured continuously in Rome. A hit in the city's restaurants and wine bars, this winery brings a fantastic terroir and communicates the vibe of Rome in the glass. If you are not in for booking a flight soon, rest assured that you can travel to the Eternal City in the glass with Casale del Giglio. Enjoying the Satrico at home is a transportive experience.
There has been a renaissance of Lazio wines recently. Lazio's affordable and delicious wines mix international grapes and traditional native varieties. Sommeliers have been touting this region as made for high-quality wines for some time. This winemaking region is known for its volcanic soils and seaside influences, producing wines that show nuance, creativity, and longevity. They are deeply expressive. An emerging onto the world stage, the tides have finial shifted in the trending direction for this Italian wine region. Cheers to that! Lazio is gaining some much-deserved recognition.
Open, Pour, Swirl, And Enjoy 
Rome has a culture of embracing wine as an everyday pleasure. Opening a good bottle with dinner, as a starter, or the final cheers of the evening. It is a culture that pairs wine with the feel of the moment and flavour. There is a passion and presence that Italian wines bring to the table. Their wineries and the wines they make have history and connectivity. They inspire conversation and keep the convivial nature of a good evening rolling. After all, great wine is not just delicious but is a wine with a story to match.
Casale del Giglio is a winery with family ties and a history that goes back to Ancient Rome. Started by Dino Santarelli and carried on by his son Antonio, this winery, some 50 kilometres from Rome, transformed the Argo Pontino Valley. From the 80s onward, they began crafting wines that show passion and quality, working with some of the best in the business along the way. Naming the Satrico after the ancient pre-Roman city of Satricum, Casale del Giglio has a knack for combining the region's history with what Roman wines are today. Their wines are Lazio IGT productions that fit the modern culture of Roman life.
A food-friendly Italian wine with memorability beyond its remarkable flavour ready to be paired, sipped, swirled and enjoyed, Casale del Giglio's Satrico is now at the LCBO.