The California wine industry literally put down its roots in 1769 when Padre Junipero Serra began his chain of missions in San Diego by planting grape seeds and vines. Eventually, it stretched to Sonoma, more than 600 miles to the north.  Since it started, California has been home to a sense of adventure and discovery in winemaking, and the state's motto perfectly sums up the tone of its wines –  Eureka! Exclaimed from the years of the gold rush to the present day, this Eureka moment, combined with its 'I-found-it' energy, has transformed into world-class wines sipped across the globe.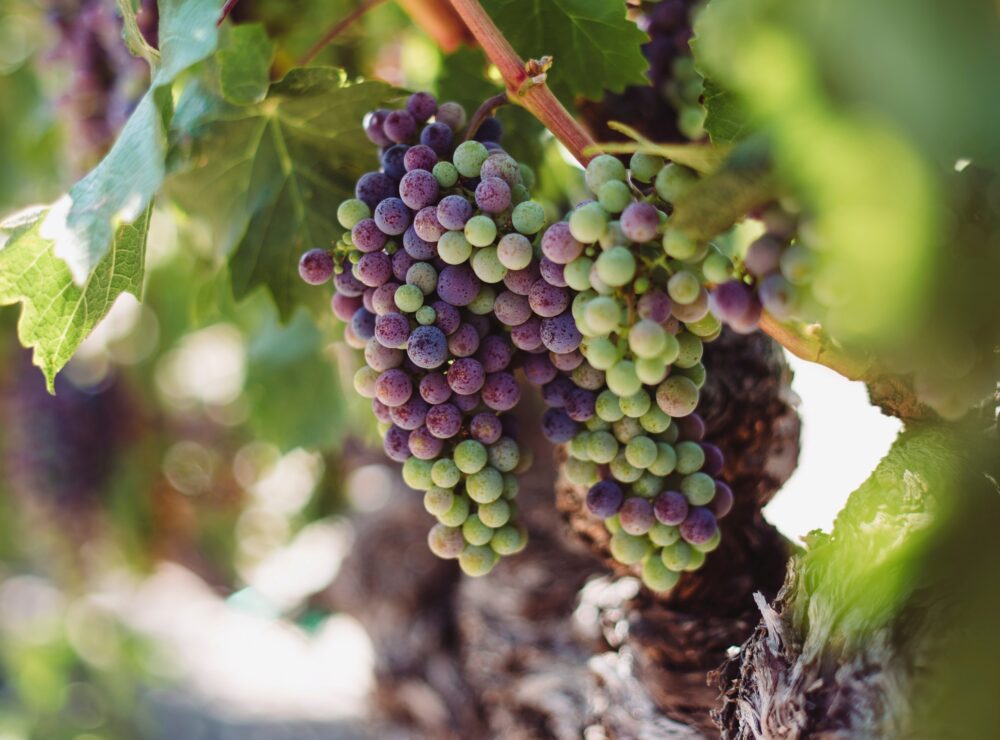 Discovering California's Wines 
Filled with culture, unique terroir-expressions, vast diversity in the vineyards and a highly sustainable mantra, California wines have many reasons to fall in love with them! The Golden State produces about ninety percent of the American wine supply and is the fourth largest wine producer among the world's independent nations. With 4800 bonded wineries and 5,900 winegrape growers, California cultivates a variety of premium wines to enjoy globally.  From single vineyard and cru-level productions to regional blends and low-intervention winemaking, you can find wines from California that show a defined sense of place communicated through grapes.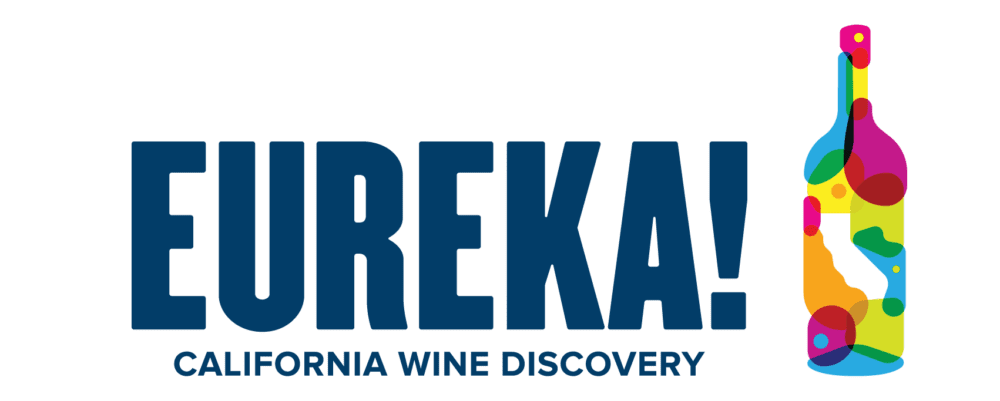 On May 8th,  Eureka: The California Wine Discovery experience is coming to Toronto. Formerly the California Wine Fair, this wine-tasting event boasts that there has never been a better time to taste California wine. With more than  400 wines from California to sample, you can explore bold, expressive, and memorable red, white, rosé and bubbly from The Golden State. There is something for every palate to have your own Eureka moment!
Wines with Culture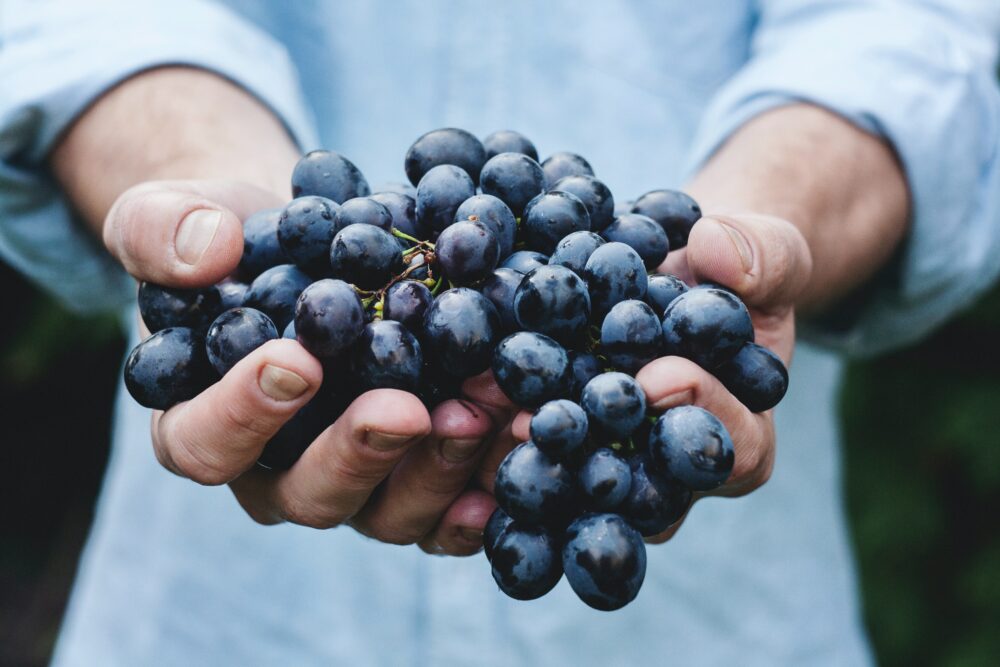 The culture of California wines has been cultivated by pioneers. The California wine industry began in 1769 when Padre Junipero Serra started a chain of missions in San Diego, planting grape seeds and vines. He was one of many vital vignerons that established winemaking in the state, and once the California Gold Rush took hold, more vinophiles were born. The trough line in California's wine history is a sense of innovation, which has driven the state's winemaking culture. You can see, smell, and taste it in the wines and stories of Robert Mondavi Winery and J Lohr Wines.

Robert Mondavi has been a force in Napa Valley since he launched his winery in 1966. Mondavi was the first major winery to open in Napa post-prohibition. The style of wine embraced old-world techniques and combined them with pioneering concepts of modern winemaking and marketing that pushed the brand and the wines forward. From varietal labelling to the great To Kalon Vineyard, Robert Mondavi winery led the way in introducing sustainability efforts, research and wine education to create wines with a great range. The spectrum embraced budget-friendly and affordable wines to high-end premium knock-outs that are great for cellaring.
A familiar brand, often the first introduction you might get to the winery is through a Robert Mondavi Napa Valley Cabernet Sauvignon. The current 2019 vintage Cabernet Sauvignon features Cab Sauv as the dominant grape in this wine, at 80% with 11% Merlot, 5% Petit Verdot, 3% Cabernet Franc and 1% Malbec rounding out the blend. A wine made from grapes grown in the Napa sub-AVAs of Oakville, Stags Leap District, Oak Knoll, Yountville and Rutherford, with French oak ageing. This wine is bold and beaming with notes of cherry, ripe plum, dates, sage, sandalwood, mint and a touch of vanilla bean. The palate strikes large across the tongue with dripping tannins, rich black fruits, warm spice and a velvet-like texture.

A classic winery for the wild west of wine, J Lohr is synonymous with Paso Robles and is at the forefront of technology and sustainability. South of Napa in Paso Robles, J Lohr's owner and founder, Jerry Lohr, has helped put Paso Robles on the map. Often called the "Robert Mondavi of the Central Coast," Jerry was drawn to the region's rich soils and dramatic diurnal shift and was a visionary in thinking that Paso would be an ideal place for making Bordeaux grape wines. Many still consider Paso Robles the California wine industry's wild west. The region is characterized by an innovative spirit that blends traditional techniques with modern technology to create superior wines in the heart of Central Coast Wine Country. This region makes for some amazingly bold Cabernet Sauvignon wines.
The J Lohr Hilltop is a Certified Sustainable California production made from grapes grown on the estate's Shotwell Vineyards in El Pomar District, which comprise most of the blend. The fruit is sourced from higher-elevation vineyards, including the winery's Beck Vineyard in Creston District and mountain fruit from the Adelaida District. Spending 18 months in barrel, the majority of which is new, French oak, this is a big, bold wine. While Cabernet Sauvignon is the main attraction here, small amounts of Petite Verdot, Malbec and Cabernet Franc form the final blend. Bringing to life aromatic layers of blackberry, black currant and sweeter toasted notes with a rich, robust palate and a long finish.
Wines with Unique Terroir 
Created by the faulting, folding, volcanism, glaciation, and sedimentation of the moving earth, California is a vibrant composition of hundreds of thousands of different patches of soil types. Combined with a Mediterranean-like and generally warm climate, the wine regions of California are a patchwork of unique micro-climates. Each little area has its own sense of place and terroir that can be captured in the bottle. From the Far North to the North and Central Coast wine regions, to the Inland Valleys, Sierra Foothills and Southern California AVAs (American Viticultural Areas), wineries dotted throughout the Golden State craft wines that are vastly different because of the range of terroir–even if they are using the same winemaking grapes. Diving into the glass with Monterey's Diora Wines and Paso Robles' Josh Cellars shows two sides of California winemaking.
Monterey is generally a cool-climate AVA. However, it is also home to a vibrant array of micro-climates that express different facets of the region. Inland from the Pacific coast are the rolling hills of the Santa Lucia Mountain Range. Aptly named, Santa Lucia is the saint of light. The highland vineyards of the region get some heavy sunlight throughout the growing season. With a cool and steady climate, grapes grow to craft wines filled with sunshine. As a result, the wines are bold, with nerve and intensity.
The La Splendeur du Soleil Chardonnay by Diora Wines expresses this unique micro-climate. Made from grapes grown on the estate's San Bernabe Vineyard, the vineyard is harvested block by block. Going straight to the barrel, this is a 100% barrel-fermented wine done in 45% new oak, which makes for an elegant, well-balanced Chardonnay. Taking in the aromas of this wine, you will find notes of golden apples, tropical tones, fresh apricots, and Meyer lemon, intermingled with toasted notes and hints of cream brûlée and pear. On the palate, the wine is layered with flavours that keep going. There are fruit notes of white peach and key lime dispersed throughout for a fresh and lively finish.

Tucked between Los Angeles and San Francisco in the rugged area of the Central Coast, Paso Robles was co-founded by outlaws Frank and Jesse James' uncle, Drury James, in the mid-19th century. Today, this region is lovingly called the land of cowboys and wine. Cabernet Sauvignons from Paso Robles are richer and bolder than their Napa counterparts. They are known for their berry flavours, peppercorn spice, and gravel mineral notes. What makes Paso Robles so unique is the over 45 different soil types in the region, married with a warm climate that has no problem ripening grapes to craft these bolder styles of wine.
Josh Cellars unveiled the first vintages of its Reserve line in 2016. Their goal was to craft wines that showed the fruits of premium vineyards in California's North Coast and Paso Robles regions to create these distinctive differences in terroir and expression in wine. The Josh Cellars Reserve Paso Robles Cabernet Sauvignon is filled with aromas of rich, red fruit notes with powerful scents of black peppercorn. This wine boasts a fruit-driven palate with toasted qualities, plush tannins and a smooth finish – a perfect embodiment of Paso Robles.
Wines with Diversity
Consistently hitting a new horizon, there is a level of diversity in California wines that is rarely rivaled. That culture of innovation has pushed winemakers to new regions. Looking to the past and the present, vintners took chances on new and emerging vineyard lands across the state, which has paid off for them. Wineries like La Crema, one of the first in the Monterey region and the Caymus winery's newly launched Caymus-Suisun Winery took the first steps of many that followed and came to show the diversity of California winemaking.
Opening in 1979, originally La Crema Vinera, meaning the "best of the vine," La Crema is obsessed with making cool-climate wines and was part of the region's first new wave of wineries. The long valley of the Monterey AVA stretches from the cold Monterey Bay to the southeast reaches of the Salinas Valley area, has an ever-present breeze and a maritime influence from the cold Pacific currents running inland. The region is known for primarily growing Pinot Noir and Chardonnay–two grapes that thrive in a cool environment. These two varietals love the cool, foggy mornings and the warm, windy afternoons, making for wines that have tension, brightness and levity in the glass.
This 100% Pinot Noir Rosé is made in an artisanal, small-batch style which brings to life aromas of orange blossom, ripe watermelon, raspberry strawberry, peach, and flinty mineral notes. The palate is highly expressive with bright acidity, lean structure and a finish full of vibrancy and finesse.

Over the eastern hills of Napa Valley is the Solano County AVA of Suisun Valley. Often described as up-and-coming, the Suisun Valley took up its winemaking roots in the 1800s. A side effect of Phylloxera, then Prohibition and WW2, the Suisun Valley's former prominence is only now returning to the limelight. And with a Wagner Family winery opening its doors in the region, we will surely see more from the Suisun Valley coming soon. 50 years after founding Caymus, the winery has taken on a new project, the Caymus-Suisun Winery. The warm days and cool nights, paired with the San Pablo Bays' maritime influence, brought the vintners to the region. With its richer soils, the valley offers a new playing ground for the Caymus style of winemaking, which is dominated by the grapes of Petite Syrah, Zinfandel and Sauvignon Blanc.

The Walking Fool wine is born from the winery's excitement for the Suisun Valley and honours a long passed family history in the region to the Wagner family. A blend of Zinfandel and Petite Sirah, this wine brings bold red fruit and dark berry notes alongside notes of espresso and mocha. This is a rich and voluptuous wine, characterized by a bold expression on the palate yet revealing soft and velvet-like tannins.
Wine with Sustainability In Mind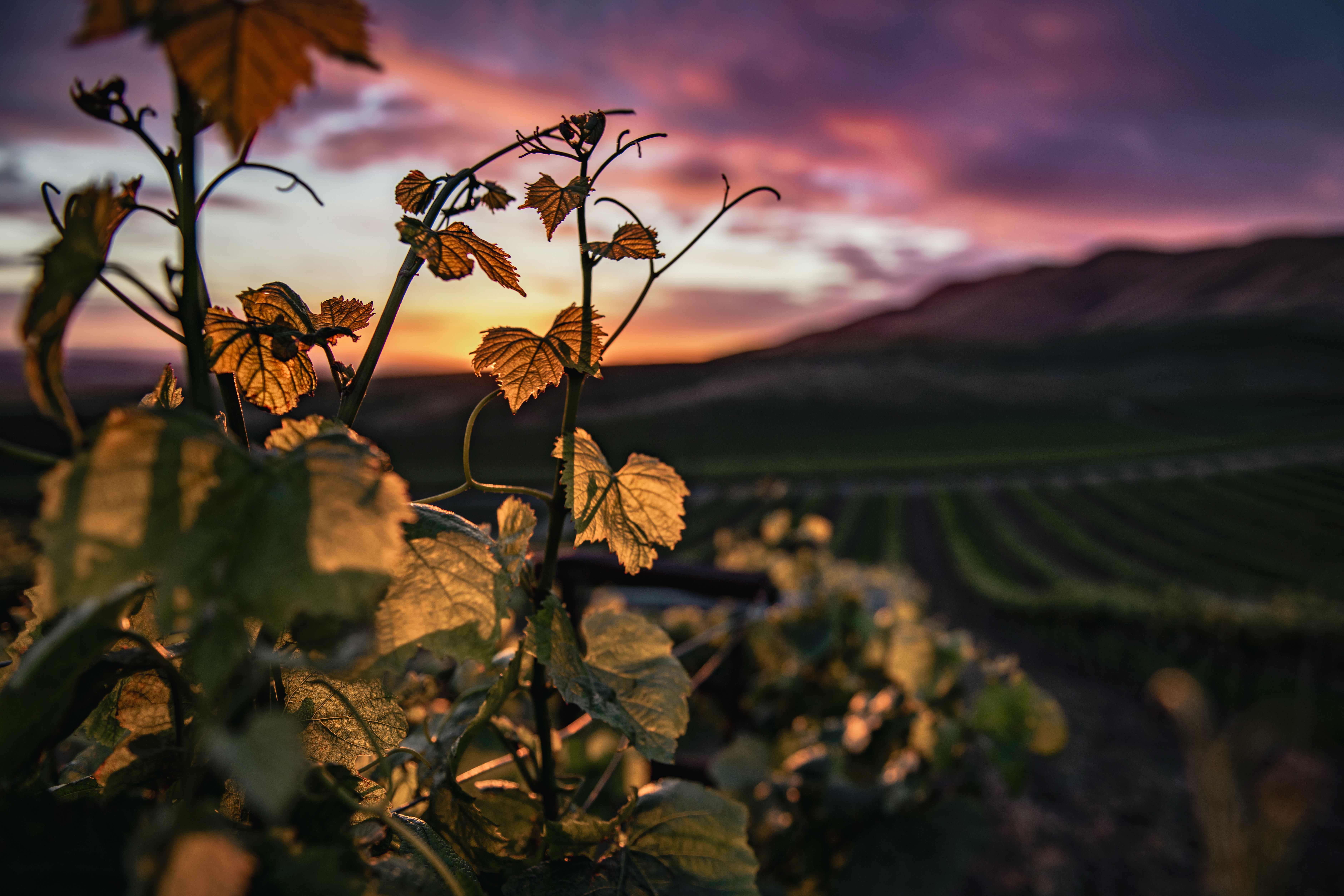 Sustainable winegrowing practices in California have followed a state-wide shift to protect The Golden State's soils, air, water and community. Winemaking in California has been adopting environmentally and socially responsible practices through responsible winegrowing certifications to drive change for years. Looking to the past, the California way of sustainability takes from ancient techniques wrapped in innovative technologies that look to make winemaking in California into a fully holistic business. Wineries like Michael David Winery's 7 Deadly Wines project and Bonterra have gone all in on sustainable efforts.
The Michael David Winery began operation in the 1860s, started by Michael and David Philips, brothers and 5th-generation grape growers. The winery is a family legacy that continues to thrive, with a reputation for making wines with sustainability at heart. Their wines are bold and delicious and adhere to the Lodi Rules of winemaking, which follows a 100-point practice that considers everything from social and environmental sustainability.

Zinfandel, an obsession in Lodi, is a needed part of the winery's repertoire, and all 7 Deadly Wines are sourced in the Lodi AVA. Zinfandel is well suited to the region because it loves mild temperatures with warm days and cool nights, making for a wine with a tempting nature in the glass. To create this unique wine, seven Old Vine Zinfandels are blended together. Made with 80% Zinfandel and 20% Petite Sirah for structure and depth, this wine is filled with notes of jammy red and black fruits, leather, oak spice note and dark mocha tones. The palate is layered with dark fruit.
Bonterra and formerly Fetzer Vineyards have been making organic wine before it was common culture. The winery has gone all-in on organic winemaking and has made this style since 1993. Now the leading organic winemaker in America, Bonterra has dropped the Fetzer name some time ago. The winery has proven that persistence and good winemaking are what pays off in the end. After all, we are in a day and age now where if wine is organic without sacrificing flavour and quality, it is a top buy. And Bonterra and wineries like them around the world are the shepherds that have led us to this point.

B Corp Certified, Regenerative Organic Certified, Climate Neutral Certified and TRUE Zero Waste Certified, the Bonterra Chardonnay is filled with notes of pear, green apple, citrus, flower blossoms, and a soft spice note which is complemented by a bright, rich textural palate. While the leading grape is Chardonnay, this very aromatic wine is aided by additions of Muscat and Viognier. Finished in oak, this wine can be enjoyed now or held onto for a couple of years to explore a more mature form of organic winemaking in the glass.