Ethel Cain may be on her Freezer Bride tour but things are only heating up for the rising star who's quickly selling out show after show. While Hayden Silas Anhedönia is the artist behind the project known as Ethel Cain, the lines blur with lyrics meditating on love, loss and religion, layered within the Ethel Cain narrative and storytelling in her debut album Preacher's Daughter.
*photos and words by the talented Kate Killet
There was a line-up down the block at doors for the show Tuesday July 19th, which had a last minute venue change from the Horseshoe Tavern to Lee's Palace due to technical difficulties. The Tallahassee raised now Alabama based act inspired gig goers to even show up dressed in looks inspired by the world Cain builds and channels in her music.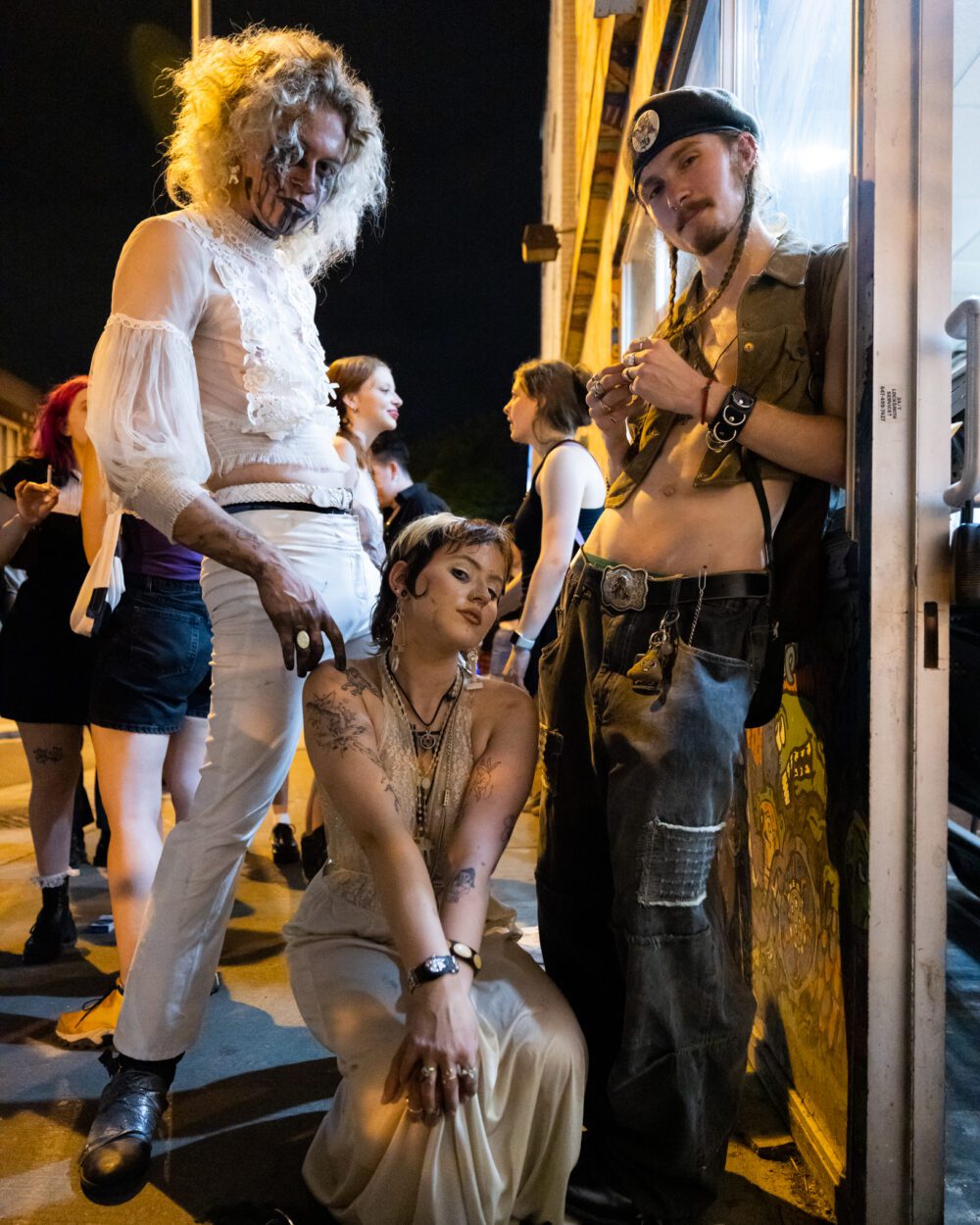 Cole Ren & Mary
" I love a little outfit… I wanted to give Cathoic guilt and ethereal angel" – Ren (he/they)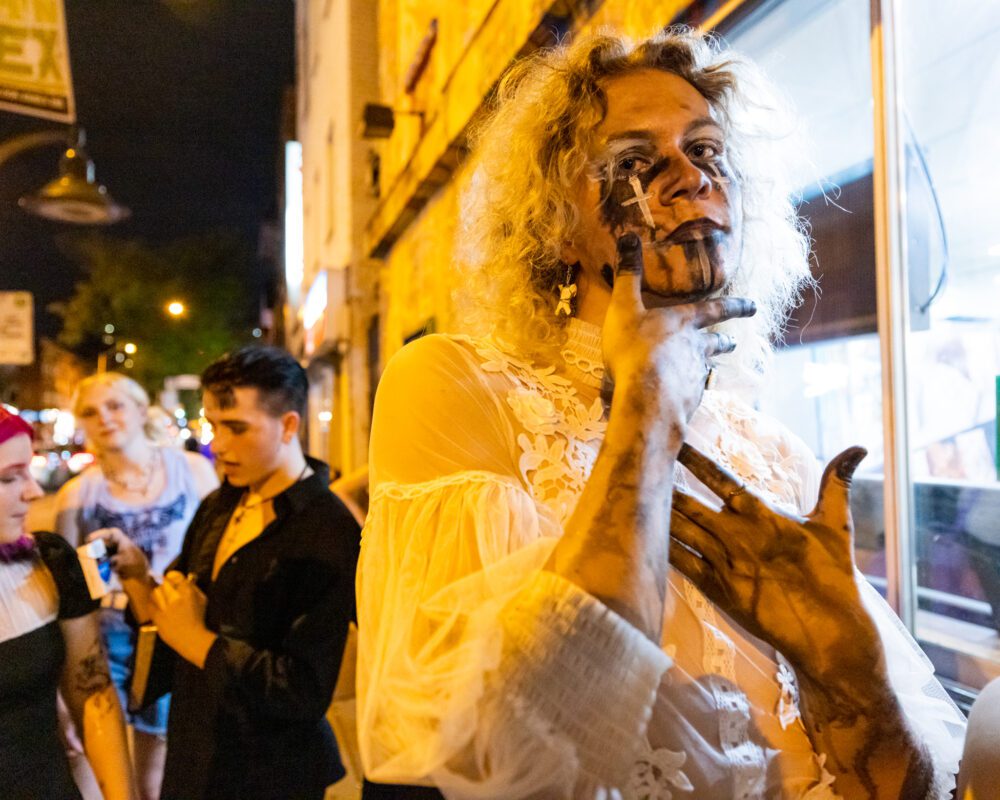 "I'm going for a regretful sinner kind of idea." – Cole (all pronouns)
Wearing jean shorts & a t-shirt featuring Susan Sarandon, Cain made her 666ix debut, opening the set singing "Dust Bowl" whilst half hanging out of the 2nd floor side-stage green room window, one leg dangling down, teasing the crowd as she took her time making her way down. As soon as she joined her band (featuring guitarist and opener Colyer) the crowd cheered even harder, welcoming her in warmly.
Throughout the set Cain could be found at the edge of the stage, sometimes sitting down, feet swinging from the edge, reaching out and holding hands with fans in the front row singing along, sharing a moment. In the case of "Crush" Cain's 2018 single hit, Cain offers out her mic for a fan to sing along into. Microphone aside, you could hear the enthusiastic crowd singing along loudly during each track of the setlist. At one point Cain takes a hat from a fan in the front row and puts it on. Said the concert goer later…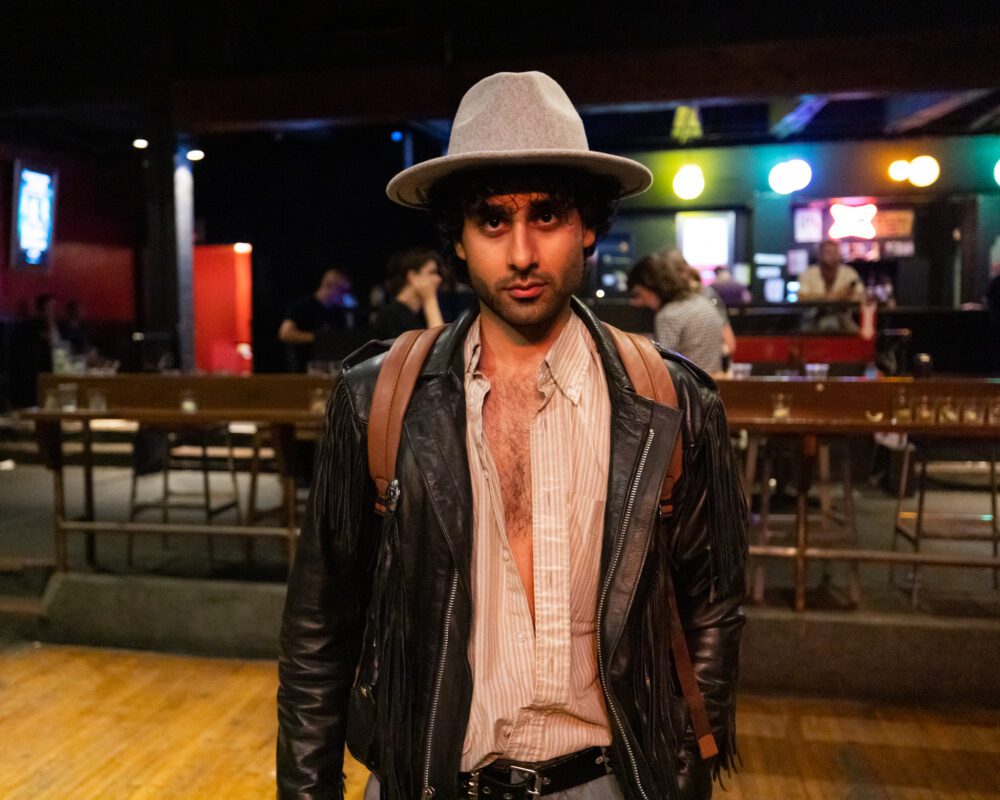 "I was like holy crap she took my hat but also holy crap she took my friend's dad's hat, gotta get that back… I thought it was amazing. I thought she was so interactive. I touched her hand and then she took my hat." – Zakria (he/him)
Cain is a natural in the spotlighting, commanding the crowd effortlessly  throughout the set and coyly responding to the audience's banter of compliments. She digs into the near 10 min epic "Thoroughfare"  featuring her own harmonica skills (each harmonica solo met with cheers), keeping the audience fully captivated with ease. "God loves you, but not enough to save you" Cain sings on "Sun Bleached Flies" and it feels like a special kind of church in the sweaty crowd. As one fan aptly said…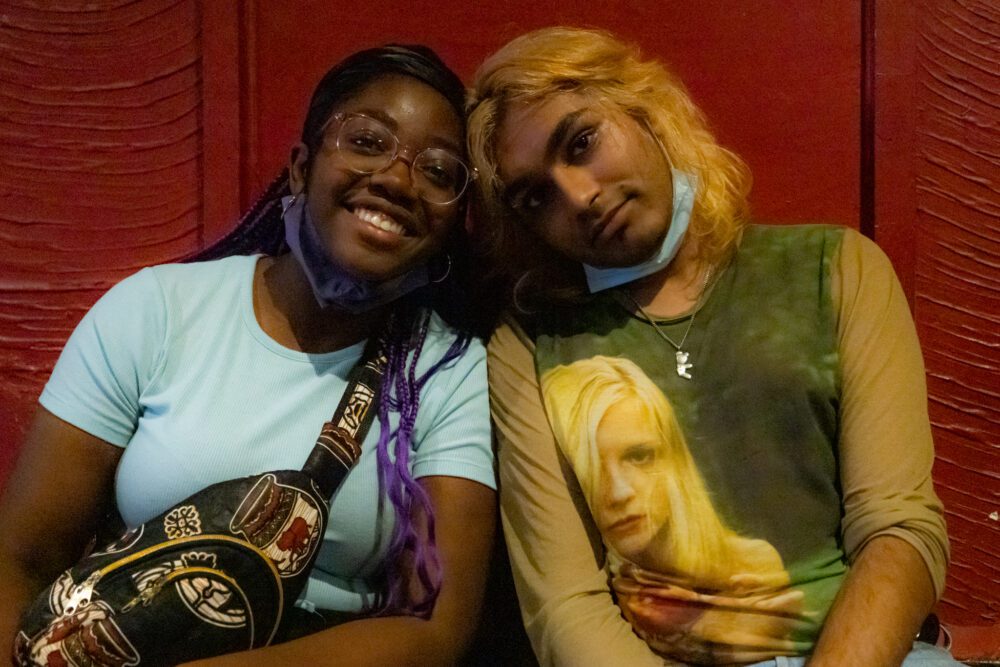 "I've listened to Preacher's Daughter every single night since the release date… My own relationship to religion and femininity are really complex and she captures it in such a way. She doesn't tell you what to think about religion or femininity, she just sets the stage and lets you think what you want. It's open to a lot of perspectives. "- Purum (he/they), right next to friend Fiona
After the 8 song set which flew by too quickly, the crowd demanded an encore, thirsty for more, chanting "Ethel! Ethel!" to which Cain obliged, closing the show with an acapella version of album closer "Strangers". Talking to more show goers after the set it was clear many were ready to join Cain's sonic congregation.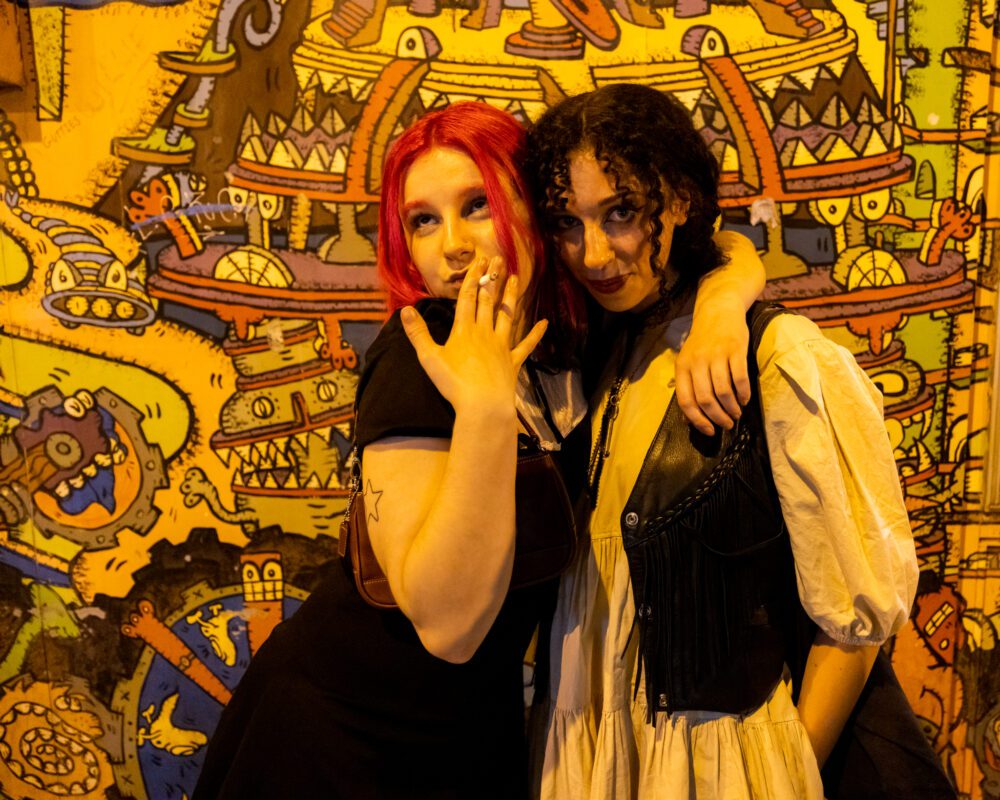 Elyse and Daisey
"Honestly this was an incredible performance. The energy here was beautiful, slayful and amazing. I'm so fucking happy I came. I'm a new fan but now a slayer for life."  – Daisey (she/they)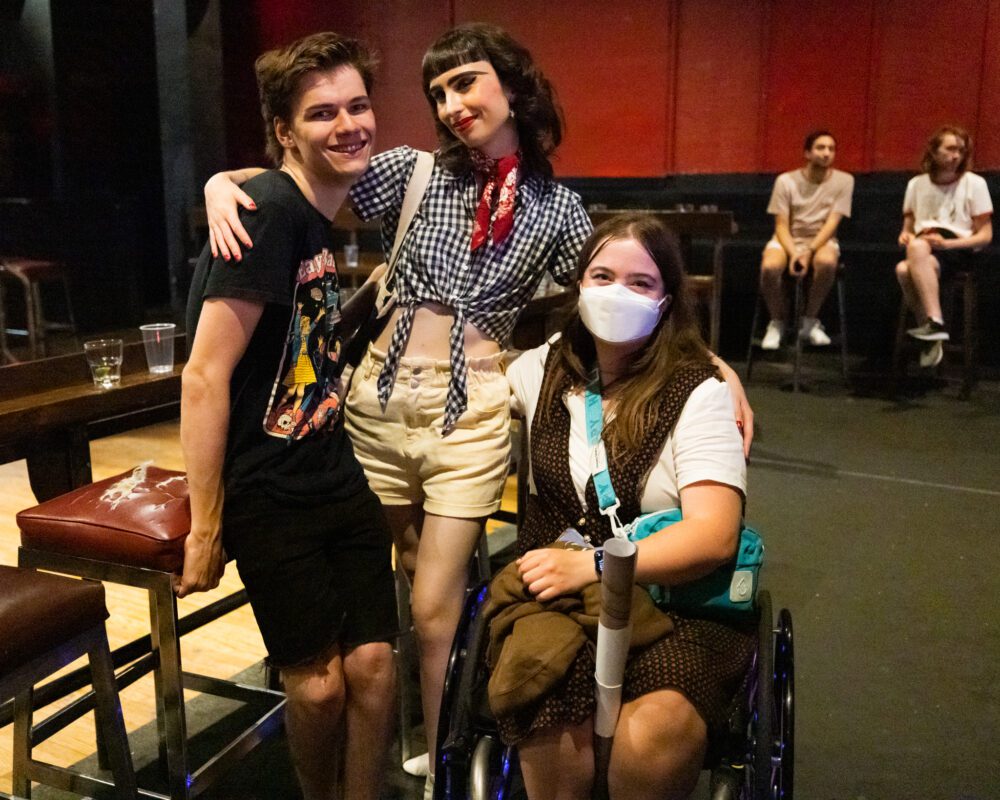 Cayden, Isabelle & Sydney
"I thought it was amazing. I think it may have been the best concert I've ever been to." Sydney (she/her) who's mom first got her into Ethel Cain.
"I loved how excited the crowd was for her and she killed it." – Cayden (he/him)
"I've always loved, like anything Southern Gothic. And then I found out about her, and I was like, this checks all my boxes. I thought she was a really striking performer, it was both ethereal and sinister at the same time & she really commanded the whole room." – Isabelle (she/her)
We even ran into Toronto local hot artists Talvi Faustmann (Prince Innocence) and Kat Duma who shared their insights.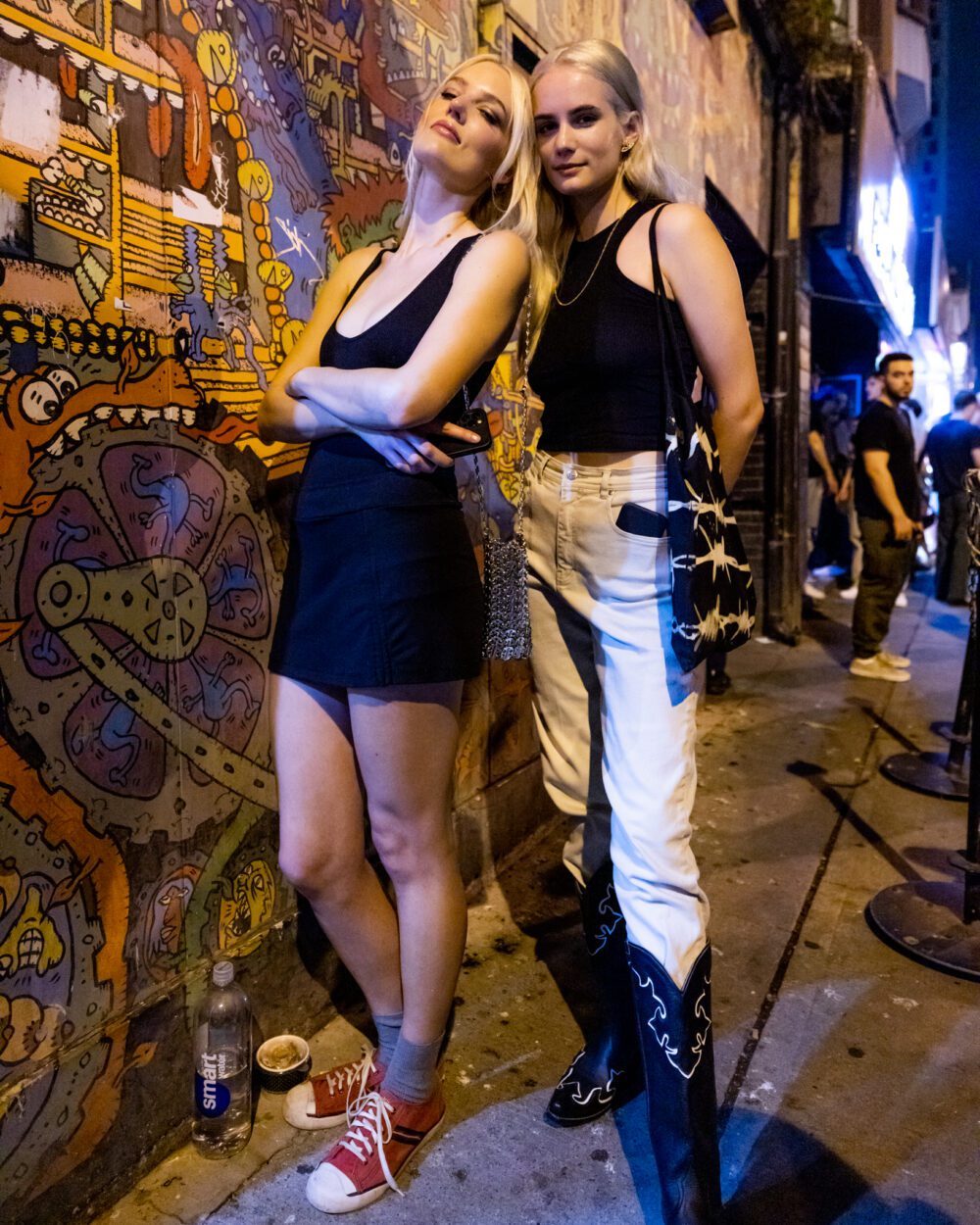 "A friend of mine told me I'd be a big fan and I was like 'You don't know me!' and then he ended up being right… She had a very relaxed vibe onstage and then I realised she's just fully 100% in a singing flow state the entire performance, using her voice like an instrument, a little bit checked out of being performative. It's engaging! " – Talvi (she/her)
"And also not relying on any extra things onstage, just her in a t- shirt singing. It's so fucking good."