Love fresh herbs, veggies and flowers but don't have a green thumb, are short on time, or don't know where to begin with starting an indoor garden?
Over the last few years, smart gardens have become very popular for many reasons, but the most prevent is how easy to use they are. You just set them up, fill the reservoir with water, click in your pods and enjoy. With minimal watering along the way (the fill-up may only be once every ten days), it's now oh-so-easy to grow the greens you love, and one of the best systems we've come to rely on is Click & Grow.
Available in the Smart Garden 3, 9, 9 Pro, Smart Garden 27, 25 and the indoor vertical wall garden, the range goes from beginner wanting to grow a few herbs or flowers to someone who is growing an array of plants for an entire family's supplies for the year.
We started with the 3, pickup up a second and then got the 9, and now years later, we grow a plethora of our favourite herbs, some flowers and a few veggies all year round out of all three.
Here's how it works:
You choose the unit that suits you; if you're starting, I suggest the Click & Grow Smart Garden 3.
Order the pods you want, whether it be dill, basil, tomatoes, or a wide array of herbs, veggies and flowers.
Once you have the unit, fill the reservoir with water, click in the pods, turn the Smart Garden on by plugging it in, and finish by placing greenhouse covers on the pods.
After that, all you have to do is add water (once a week, if not longer), and once the plants reach the greenhouse cap, remove them and let them grow freely.
Trim, prune, and enjoy the plants!
We've been testing Click & Grow for over two years, and here's what we found. First off, we love the Smart Gardens 3 and 9. We have found that it's the easiest way to grow herbs, flowers, and veggies. Since growing plants helps to calm the person growing and the space they are grown in, we've become substantial indoor gardeners for the herbs, flowers, veggies and the relaxing feeling plants, vegetation, and nature in general bring.
So, we know the Smart Garden 3 makes the perfect present this holiday season for yourself or someone you love.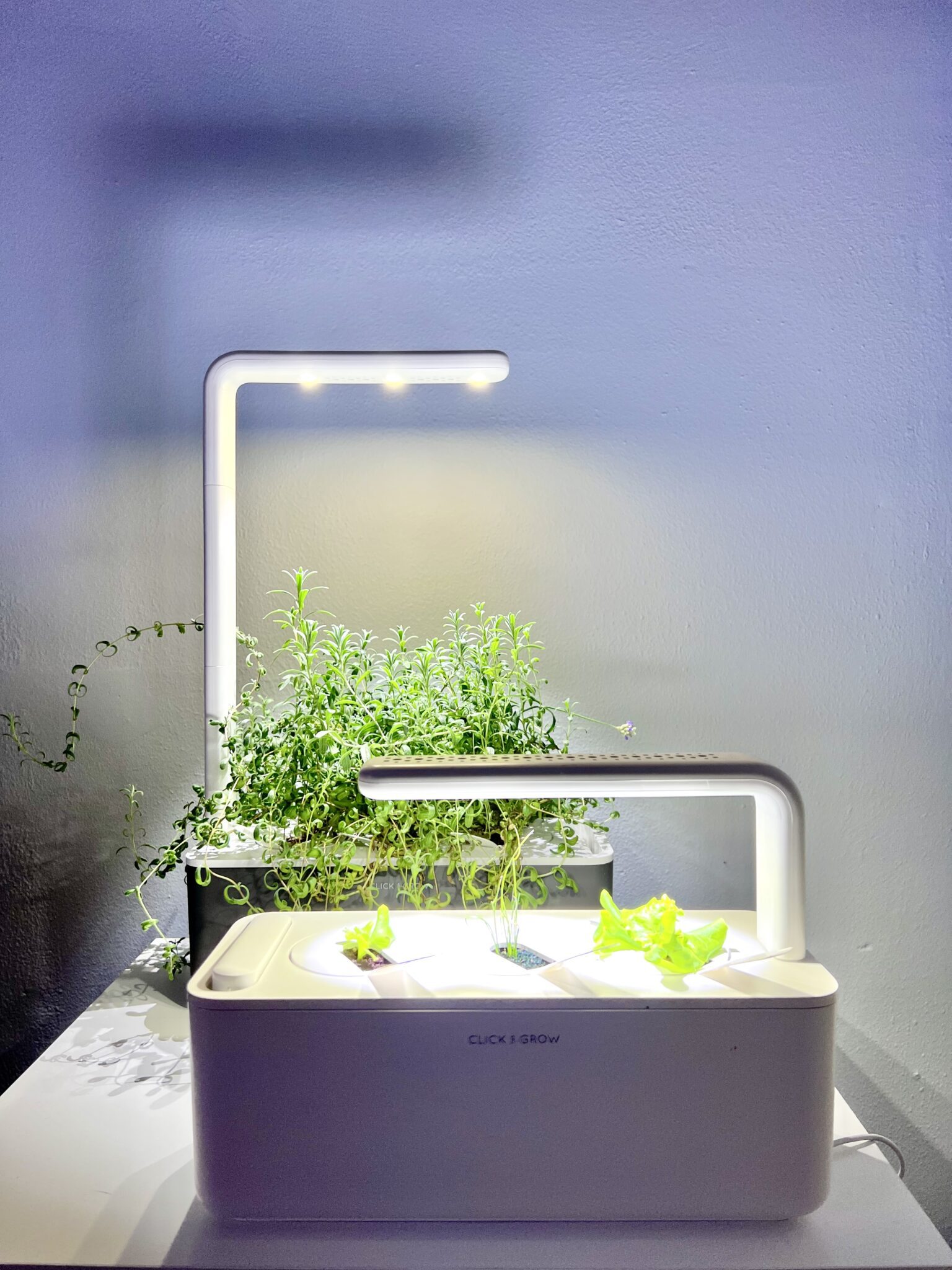 So, since we love growing with the Click & Grow Smart Gardens, we wanted to pass that joy along to one of you.
Enter to win the Click & Grow Smart Garden 3 below.
View this post on Instagram
Are you looking to buy now? We'll lucky you there's a sale!
25% discount on all Smart Gardens, Smart Garden bundles, and plant pods

CG25, Wall Farm, 54-packs not included

Free delivery (orders over $80) in the US
Discount code: HOLIDAY25

Regions: Global

Dates: 30th of November-31st December
More at: clickandgrow.com/collections/products
Smart gardens are provided by the brand or features and giveaway.