If you're anything like me, you aren't interested in eating the same breakfast or bunch day in and day out. So, you try to switch it up, but inevitably if I make waffles, or pancakes I almost always regret it.
The sugar rush, the heavy belly, the complete lack of nutrition in most pancake batter, it's just not usually for me, especially not at home.  So, when I stumbled across Flourish pancakes, I have had to learn more!
Flourish makes two types of Pancakes, whey and plant-based. Let's start with the whey.
Available in buttermilk (my fave of the whey choices), vanilla, and chocolate. Each serving (approx three pancakes) offers twenty-four grams of protein, seven grams of fibre and no added sugar.
Crack out a non-stick pan, add a tiny bit of your oil of choice, combine Flourish with a bit of water, beat, pour, cook and enjoy. It's really that simple, and unlike most pancake mixes, this one is packed with all the goodness you need to start your morning.
The pancakes are fluffy, tasty and super easy and quick to make.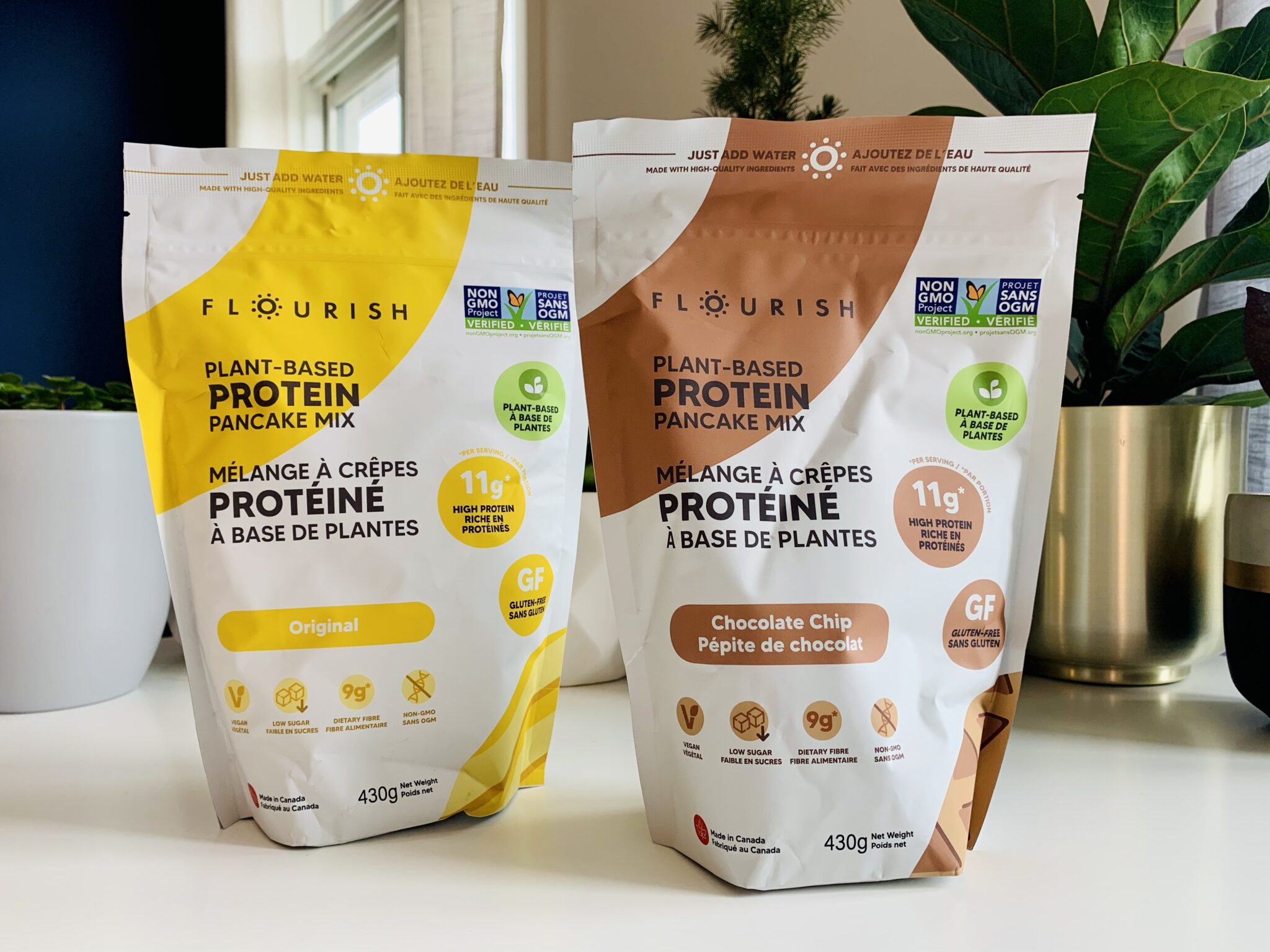 Just as easy, but more the consistency of a potato pancake, which I love, the Plant-Based Flourish pancakes are also a great option. I loved the chocolate chip, which offers eleven grams of protein, nine grams of fibre and 190 calories per serving.
Just link the whey protein, add water, mix, fry, and you've got yourself a great breakfast, but what's more, you can use the batter as a base and make waffles, along with a variety of healthy treats and sweets.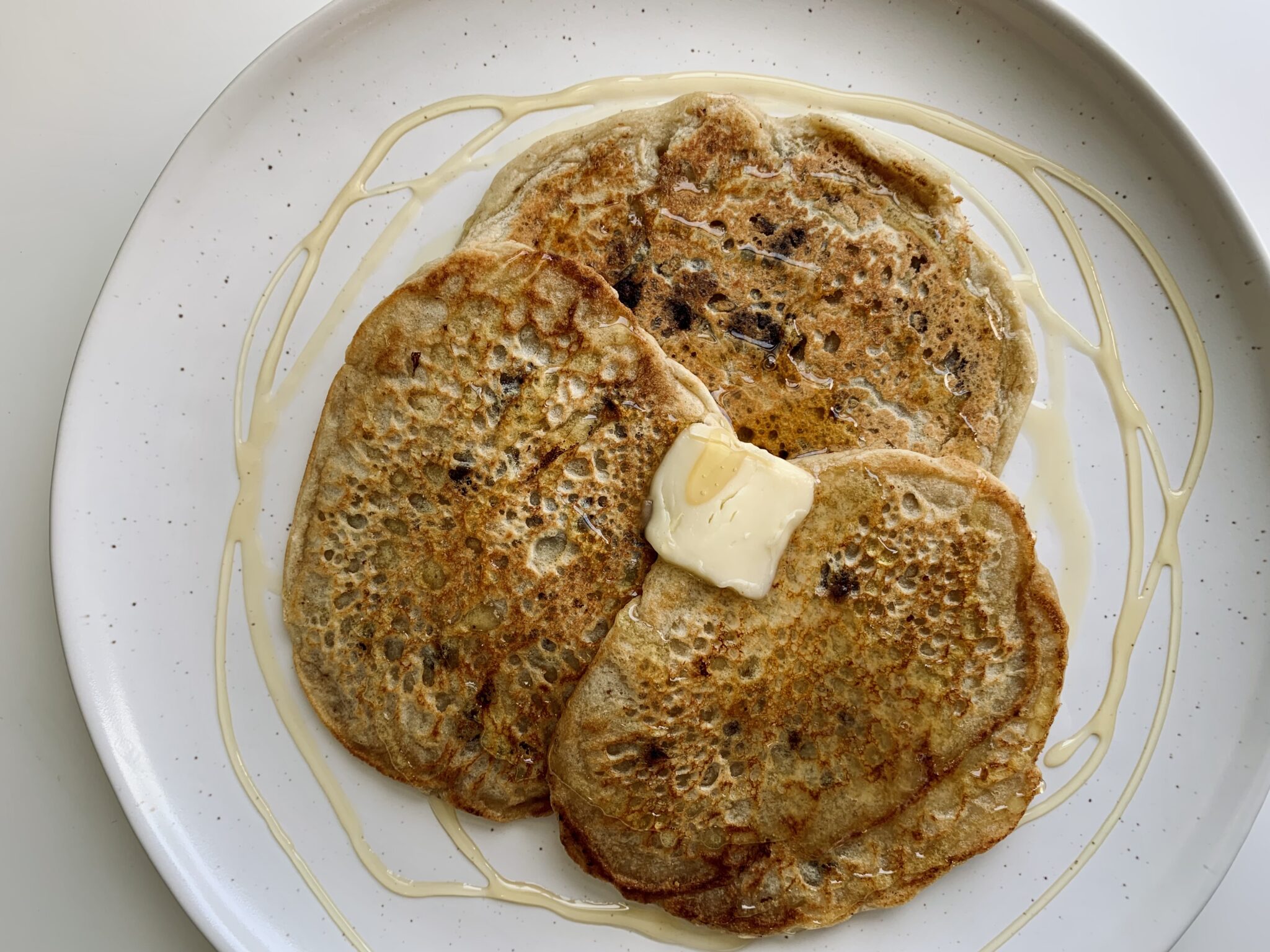 So if you have a bit of a sweet tooth in the am but you want to keep that craving healthy, then Flourish Pancakes are probably the perfect option to add to your morning.