When I think of Autumn, images of leaves falling, time around campfires, and eating butter tarts are all thoughts that come to mind. While I love a good adventure, when I can't go out, the one thing I always make sure I have in full supply is great candles.
I recently came across CLARRI HILL Candles, and since I have such a deep love, I wanted to check them out for myself.
For me, candles add to the visual aesthetic of a room, making it more comfortable and homie. A good candle also puts out a light scent and a more distinct one when burning. A scene can not only set the mood for you and those visiting, but it can also help to change your mood.
You can choose a bright, uplifting scent to get ready or do some cleaning or a more relaxing scent to entertain or unwind. Either way, I've always been a big believer in considering scent in every situation, and candles are the perfect way to add that element.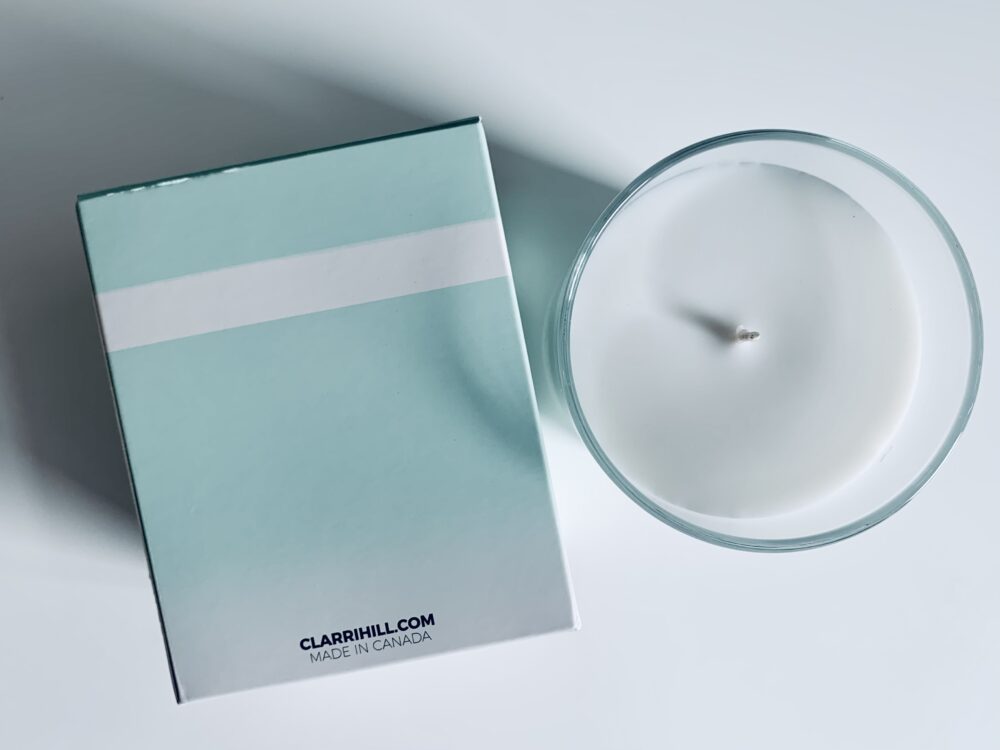 Whether it's a clean, bright, fresh scent like clean cotton, or maybe Sea breeze, those work perfectly as day fragrances and, I find, help to create an energetic feeling.
In fall, on the weekends or nights, something deeper and more earthy might be a great choice, like Shappire or Amber Wood, and even more perfect for fall into winter, Suede and Evergreen.
We spent the last sixty days testing the entire collection from CLARRI HILL, and we must admit, we are addicted.
These candles are the perfect addition to any home, from distinctive scents, crip clean glass to the astoundingly long time they burn for. I absolutely love Shappire, Suede, and Evergreen and could rotate between those three scents for years and not be bored.
All CLARRI HILL candles are made with the finest fragrances and ingredients. Each candle is hand-poured with its proprietary soy-based wax blend. Their pure essential oils are sourced worldwide, meeting the highest standard of organic quality.
According to CLARRI HILL, the foundation of everything they do is focused on creating quality, natural-based products. They embrace all the challenges to provide people with an opportunity to experience positive vibes in life through our best-crafted air care and personal care products. Every day they strive to improve their products, and they continue to reinforce their dedication to giving their customers a quality product with a personal 100% satisfaction guarantee, and that they do.
After two months of testing the top quilty candles from CLARRI HILL, we can without a doubt put our stamp of approval on them. Fresh, fragrant, long burning, what more can you want from a candle. Oh, it looks great!
For more on CLARRI HILL visit their website today. Products provided for review.