For the second year in a row, international renowned whiskey brand Tullamore D.E.W. is showing their support for the Canadian Centre for Diversity and Inclusion with their spirited benevolence O'Everyone Campaign. This time around, the celebrated Irish whiskey is shining the spotlight on family by celebrating parents in all their forms this Mother's Day and Father's Day with the O'Everyone gift pack, that donates 100% of all merchandise sales going to CCDI.
Inclusion; it's a word that has been thrown around a lot.  Maybe you've seen it as the all-important I in DEI or EDI (Diversity, Equity and Inclusion, depending on which industry you're in).  Or maybe you've seen it included in a statement, a promise, or a mission, to do better when it comes to bringing people together, and making them feel safe and welcome.  In the end, "Inclusion" in its simplest form, is about something every person needs and wants:
To feel, and to BE included.
At its core, inclusion is about making everyone feel welcome in any space or community, no matter their race, gender, age, ability, or any other facet of human uniqueness.  Different doesn't need to mean divided; just the opposite.  Inclusion is about bringing together people from all sorts of backgrounds and lived experiences, in openness and understanding.  In a world that has struggled to come together through its many differences, it's a beautiful thing to see the concept of inclusion brought to the forefront and even championed not just by individuals, but by organizations as well.  And we love to see it.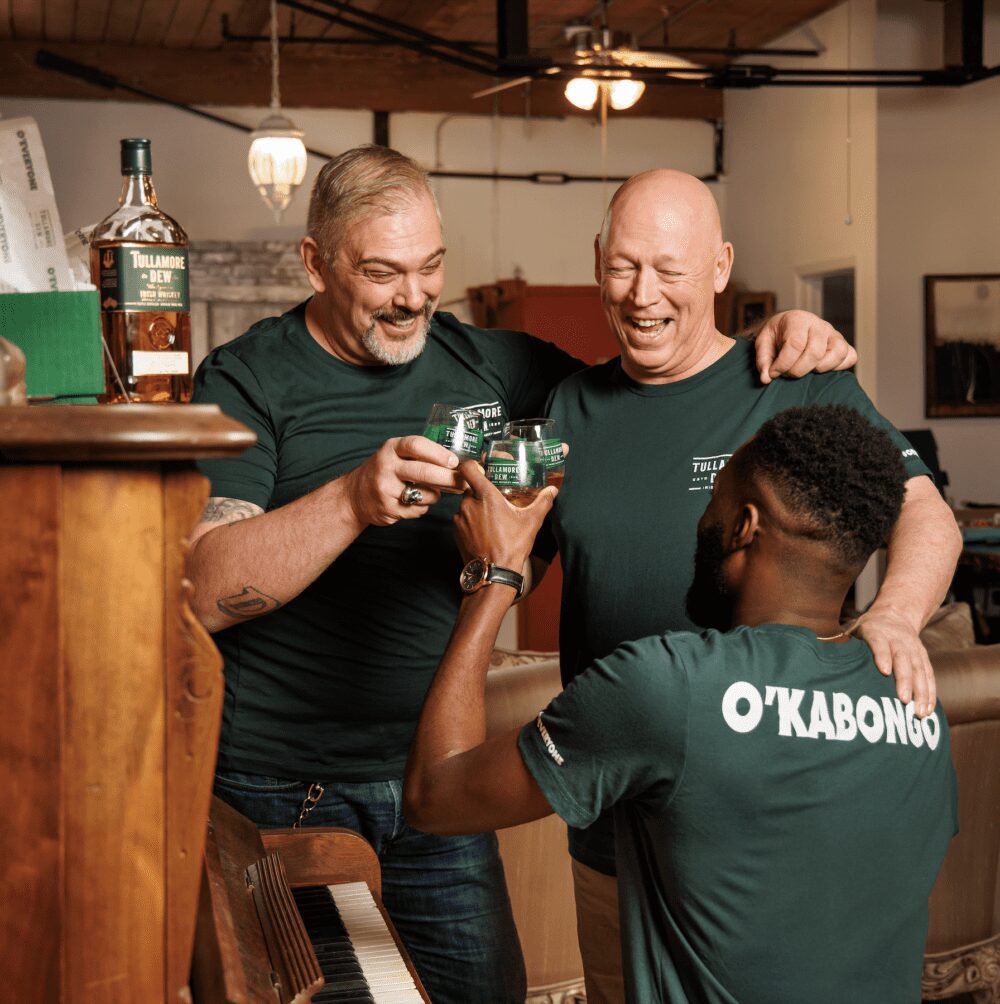 Tullamore D.E.W. is taking a cheeky and warm-hearted stance on inclusion. The Irish Whiskey brand is already all about making everyone feel welcome when it comes to whiskey, as they showed us with the debut of their O'Everyone campaign last year in support of the Canadian Centre for Diversity and Inclusion, a registered national charitable organization whose mission is to help create inclusive spaces, free of prejudice and discrimination, and to foster awareness and action that recognizes diversity as an asset, not an obstacle.  Tullamore D.E.W. gave whiskey lovers the chance to create personalized merchandise for themselves or their loved ones with their O'(last name) shirts and personalized bottle labels, with 100% of label and shirt sales donated to CCDI to support their valuable work.  Tullamore D.E.W. further showed their strong belief in the importance of inclusion, with a kickoff donation of $20,000 to the CCDI.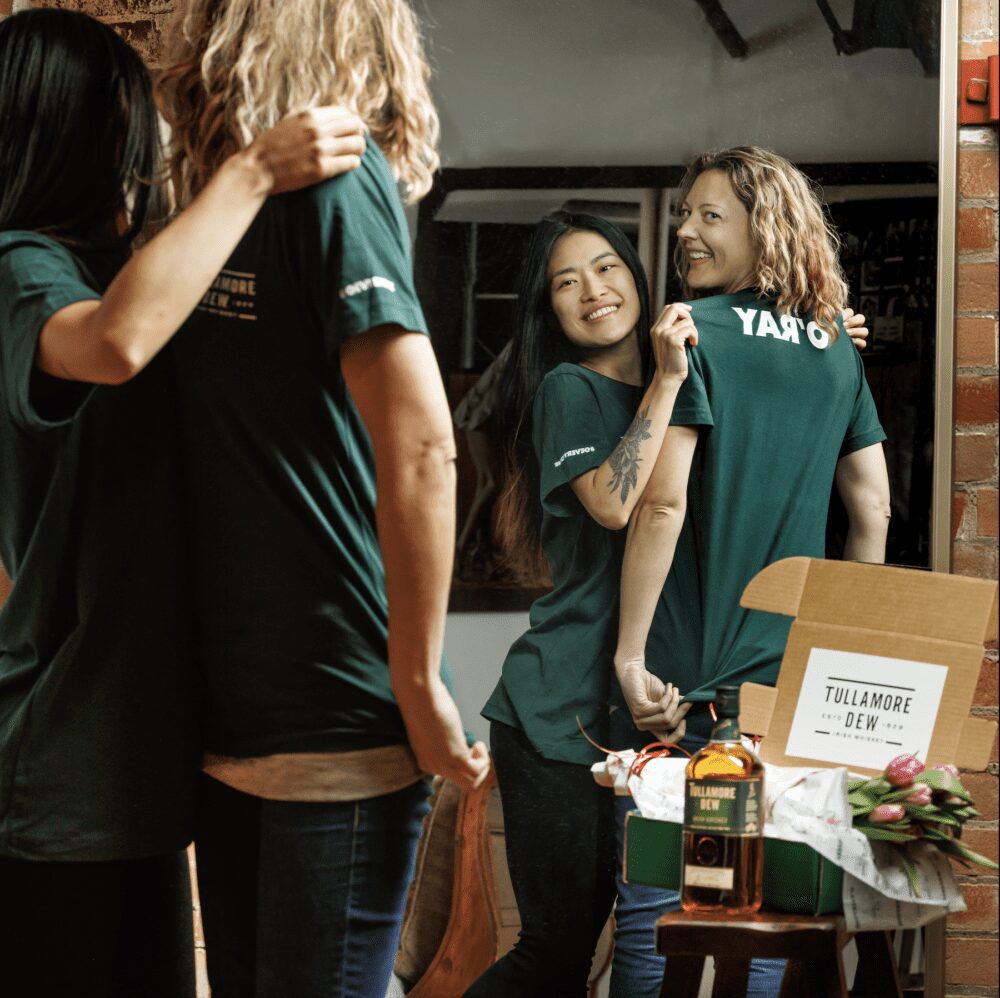 The O'Everyone campaign was so well received that it is now a year-long, nationwide, spirited benevolence movement that continuously invites Canadians to unlock the power of their O'Lastnames in support of CCDI's important work. But this year, Tullamore is making this campaign a family affair.   While Mother's and Father's Day celebrations usually cater to the more traditional concept of family, often focused on the "nuclear family" model of mother and father family units, Tullamore D.E.W. is striving to make these celebrations more open-minded and inclusive, with a gift that can honour any parental figure.  Whether it be a grandparent, a single parent, parents in the LGBTQIA2+ community, a friend, or a mentor, there is no one way to be a family, and that's another form of diversity that should be celebrated.  Whiskey lovers (of legal drinking age of course) can do just that by ordering a personalized t-shirt and bottle label bundle for just $20, with all proceeds going to CCDI.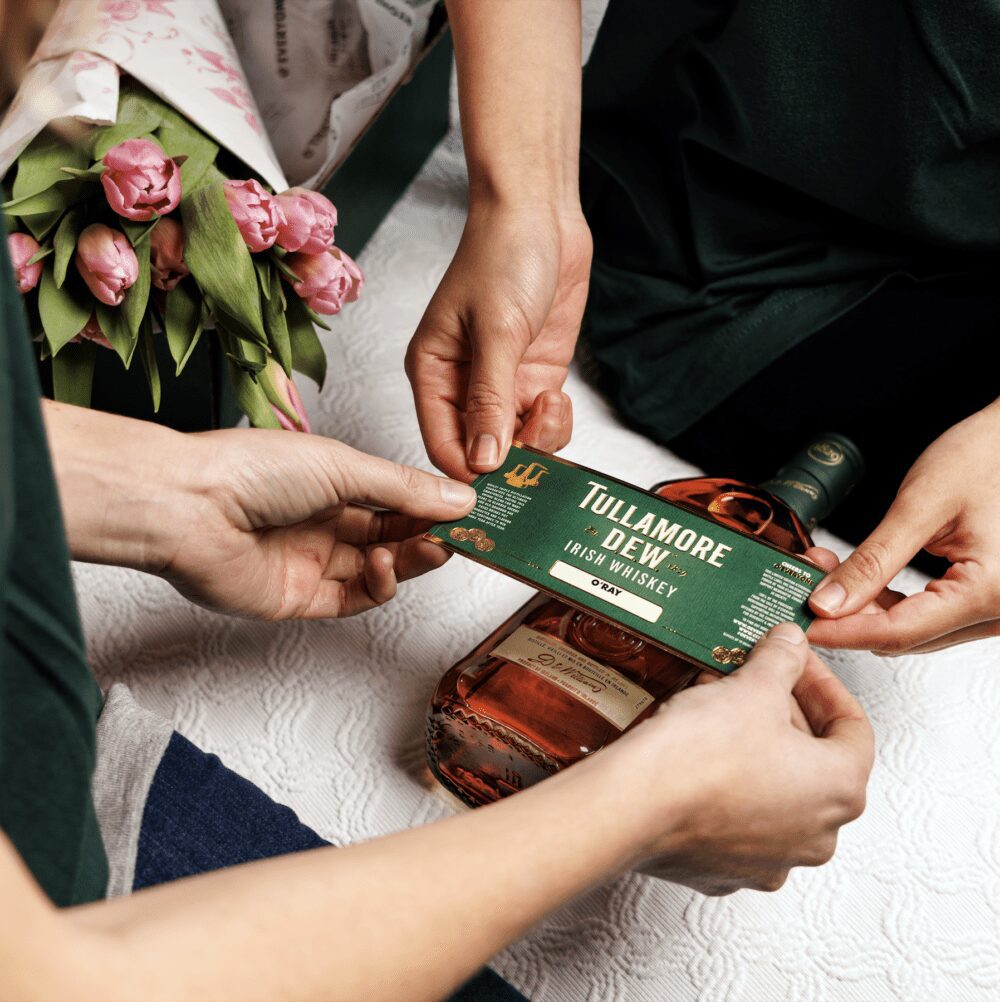 So join the festivities and throw your support behind inclusion, and have some fun while you're at it. Head to www.OEveryone.ca to make your custom Tullamore D.E.W. merchandise.  This campaign goes on all year round, with all proceeds supporting the CCDI.  Once you've added your custom label to your very own Tullamore D.E.W. bottle, be sure to raise a glass in celebration of family, in all its beautiful forms.  And as always, please drink responsibly.
For additional information about Tullamore D.E.W. globally, please visit www.tullamoredew.com.
For additional information about the Canadian Centre for Diversity and Inclusion (CCDI), please visit www.ccdi.ca.