Too many of us let our garden space go to waste throughout the year. A well-designed garden can be like an extra room in the home, extending your living space and giving you the ideal place to entertain, spend time with the family, or enjoy the physical and mental health benefits of spending time outdoors. Here, we'll give you some tips on how you can redesign your yard to make the most of your garden space this summer.
Add Some Shade
While a little bit of vitamin D is good for our health, spending too much time in the sun can lead to skin damage and even cancer. By including shade in your garden design, you allow yourself to stay outdoors for longer, even when the sun is overhead. Some shade structures can also protect you from wind and rain during less pleasant days.
The easiest way to add shade is by placing a parasol or umbrella in your yard. There are a wide variety of umbrella styles to choose from, depending on the look of your yard. You can find sturdy metal models, resort-style parasols with attractive wooden frames, and even child-sized options for little ones. Many patio tables come equipped to hold an umbrella, or you can pick a spot to ground it in the dirt.
If you want to go a bit further, you can add shade to your garden by installing an awning over your patio. Before installing, ensure your gutters are cleaned, so all areas supporting your new awning are properly prepped. For more versatility, you can find retractable options. If you prefer a classic garden design, a wooden pergola or arbour covered in vines can provide plenty of shade.
Include Patio Furniture
If you don't have an excellent place to sit, it can be challenging to enjoy your time outside. You should invest in some patio chairs for relaxing, and if you plan to enjoy meals, games, or more, you may want to get a table. Metal or plastic are both excellently durable and quality materials for outdoor furniture. Make sure that you opt for durable models that will be able to withstand the weather in your area. (for those who experience winter, make sure to get an outdoor furniture cover) If you prefer a more rustic wooden look, you can find items that are treated to make them weather-resistant, or you can treat them yourself.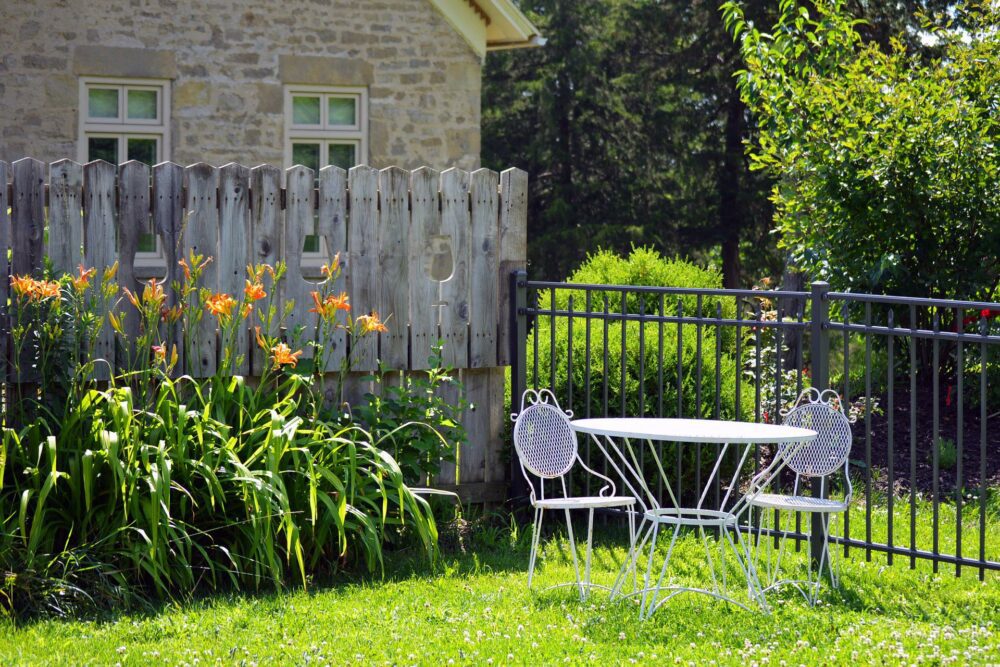 Start A Garden
Growing up, one of my favourite things was my parents' garden and strawberry patch, and to this day, I still love gardens, so much so that I planted yet another one at my own home this year in the backyard. Having just moved and now having a lot of space to do so, I wanted to add a veggie garden, planted flowers, potted plants, really anything that makes the area lusher and inviting.
Now you don't have to grow your own crop, but adding some plants to your deck or backyard can make a massive difference in creating the perfect summer spot to relax, entertain and unwind.
Add Some Accessories
Hanging string lights and adding lamps, pots, and candles can make a massive difference to the look of your yard. Little outdoor accessories can make a big difference both during the day and the ambiance during the evenings, and they can also help by adding to the aesthetic and some much-needed lighting.
Nowadays, there are so many great solar options for lighting that you can also find many options that won't need batteries or a plug, making insulation and replacement so much easier as time goes by.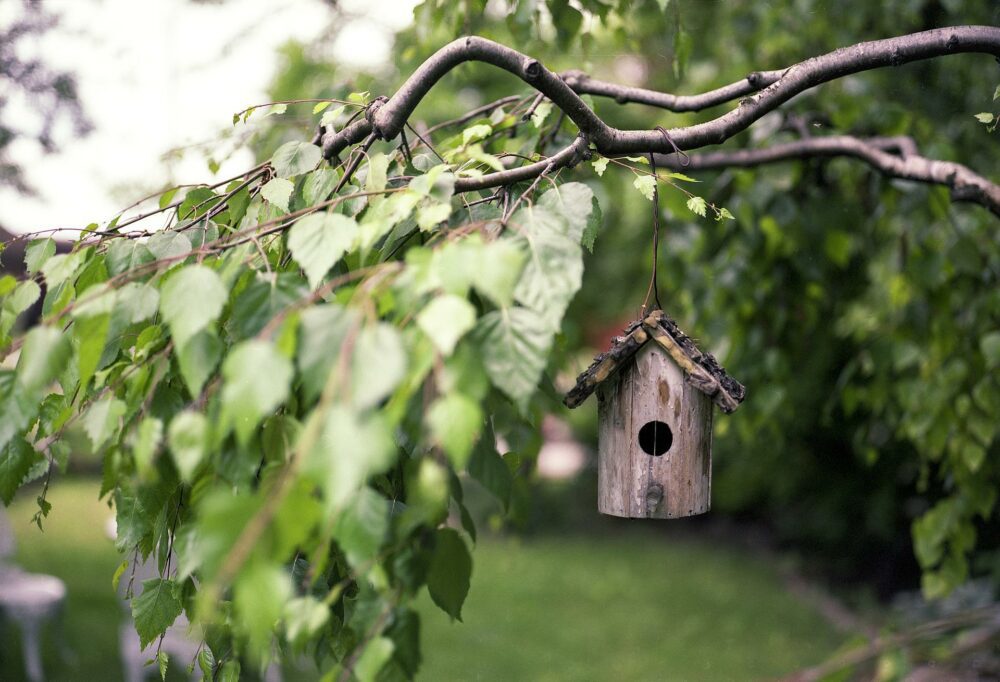 If you're interested in making the most of your outdoor space, this page offers valuable insights and tips. For those looking to create an exceptional outdoor kitchen, including considerations for outdoor kitchen appliances, explore this link at RTA Outdoor Living.
With just a little bit of work and creativity, you can turn your yard into the perfect place to host gatherings, enjoy time with loved ones, or relax. The right garden design can transform your outdoor space into a functional outdoor extension of your home.