Though most visitors to Mexico prefer to visit during the winter to avoid the freezing weather further north, there are several compelling reasons to visit during the summer. You can attend colourful events and festivals, observe and possibly socialize with animal life that is much easier to find during the summer, and benefit from better savings and fewer crowds due to the season. There's no need to be concerned about the weather during this season. Contrary to popular belief, summer weather in Mexico is stunning, with summer rains turning the scenery thick and green across the country. 
Packing List for Summer
You should check the local weather report for your desired location to get more specific details, but if you plan to travel to Mexico during the summer, you should bring both an umbrella and a raincoat. Bring along some summer attire in addition to a dress jacket or cardigan, just in case the evening turns out to be on the cool side. Even though some days might be cloudy outside, you should still wear sunscreen and be aware that you still run the risk of getting sunburned.
Festivals and Outdoor Events
Summer is an excellent time to enjoy several of Mexico's culturally rich offerings. Every July, Oaxaca de Juárez hosts the Guelaguetza, one of the world's most important folk festival events. Zacatecas hosts a global folk ceremony in the summer, and San Miguel de Allende hosts a significant chamber music event in August.
Favourite Mexican Vacation Spots
Mexico continues to rank highly among the world's most desirable locations for vacations. It provides a diverse selection of adventure destinations for a variety of reasons, such as its incredible culture, its warm and welcoming people, its kilometres of untouched coastlines, and its fantastic culinary options. From street food to high-end restaurants, you have to take the time to travel through Mexico to take in the tremendous eats along the way.
Mexico should be at the top of your list of potential destinations if you intend to spend the coming summer away from home. The following description of the best vacation spots in Mexico should pique your interest in travelling to that country.
Cancun
Cancun had to be at the top of this list because it is unquestionably Mexico's most well-known tourist destination, attracting sunbathers, history buffs, partygoers, and adventure seekers. A seemingly endless stretch of beach promises acres of the smoothest, whitest sand imaginable, and it delivers. A variety of water sports, including swimming, fishing, and jet skiing, will be fun and exciting in the turquoise waves, and the nearby Mayan ruins await you. Dress to impress and enjoy dancing the night away at bars and nightclubs. You don't have anything in your closet to put on? Don't be concerned! There are a variety of places where you can buy new clothing.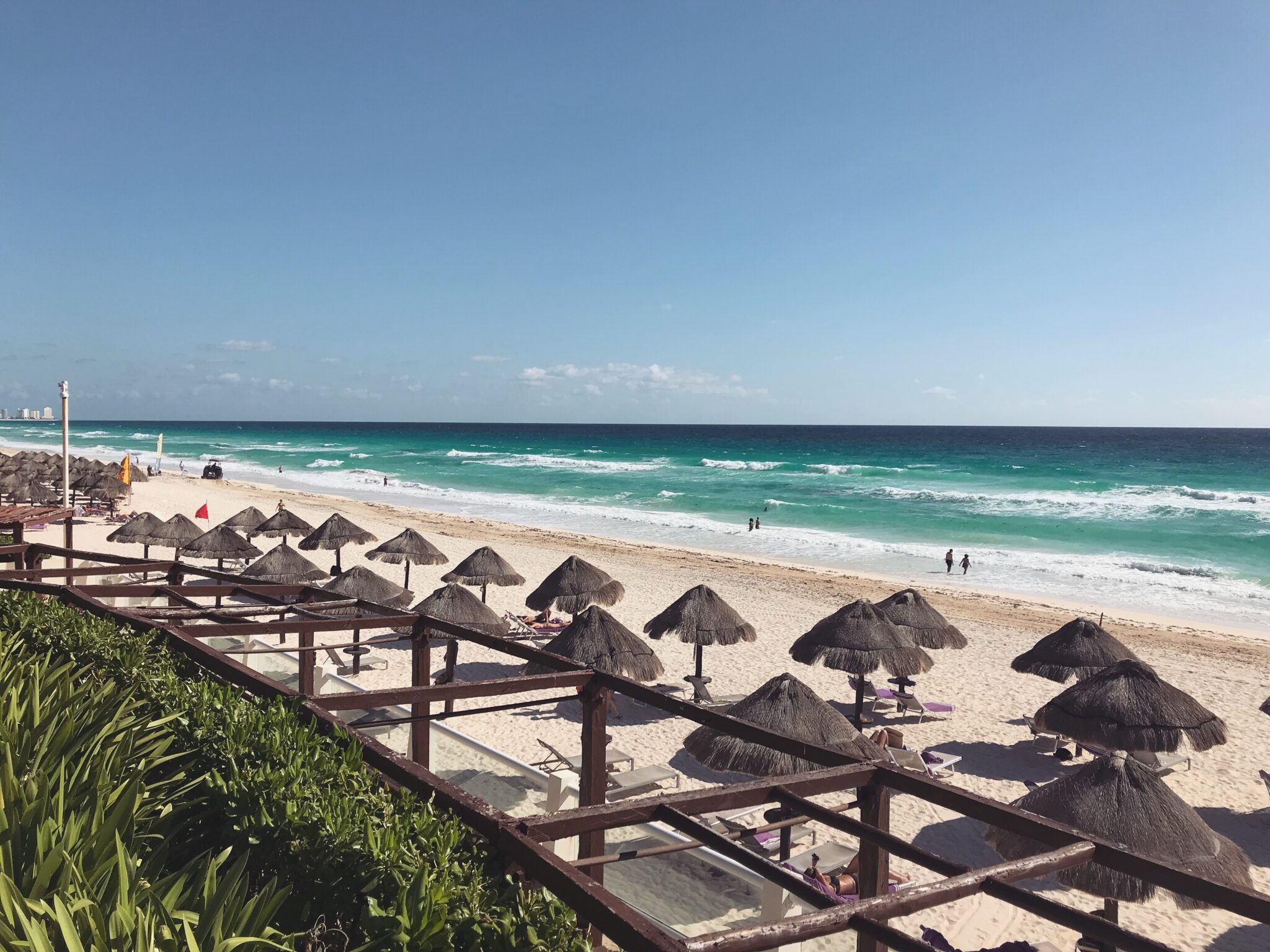 Tulum
Tulum has quickly evolved from a sleepy fishing village to a popular tourist destination. The breathtaking scenery found along the coast, where azure blue Caribbean seas gently lap up fantastic white sand beaches, contributes significantly to the area's popularity. With a growing number of charming and environmentally friendly hotels, the best spots can be found at WhereToStayInTulum.com, a service that can help you find lodging where you can feel right at home. In addition to its beautiful places and beaches, this city on the Yucatán Peninsula is home to stunningly verdant jungles, ancient Mayan ruins, cenotes, caves, and sinkholes filled with extraordinary, clear, clear water. There are things to do in the area that will make you love the town.
Los Cabos
What could be nicer than the perfect beach oasis? There are, without a doubt, two fabulous coastal havens to choose from in Los Cabos. Although Cabo San Lucas and San José del Cabo are considered part of the Los Cabos region, the two locations provide visitors with distinct atmospheres and activities. San José del Cabo maintains the insightful Mexican style with cobblestone streets and a Spanish colonial architectural style. In contrast, the Cabo San Lucas area comes alive at night with popular entertainment and opulent shopping.
Mazatlán
This town on the Gold Coast is slowly but surely gaining a reputation for its attractiveness. Its 19 kilometres of enchanting beaches are, without a doubt, appealing. Still, this historic old town's recent revamping means that it now has a colourful exhibition scene and a thriving food scene, which keep visitors coming back.
This town's allure has even enticed Mexicans to visit on vacation. If you think you're ready to sample the best seafood, have fun all day and night with simple entertainment, and immerse yourself in authentic native culture, make Mazatlán your next destination.
It doesn't matter if you're going to Mexico for a family vacation or a romantic getaway; summer is a wonderful time to travel there. Because it is the off-season, there will probably be fewer people, so the service will probably be much better. During the summer months, resort hotels in Mexico typically provide numerous promotions where children can stay at no cost. If you take advantage of these promotions, you can save a significant amount of money on a family vacation of a lifetime.