Some say music is the soundtrack to our lives. If that's in fact true, then the weird and wonderful sounds of Sparks (brother iconoclasts Russell and Ron Mael) have certainly found their way onto more than one Spotify playlist.
Commencing their careers as 1970's glam rockers (ex. "This Town Ain't Big Enough For Both Of Us"), Sparks' ever-evolving sonic palette has eerily stayed ahead of the times. A cult band if there ever was one, these guys have the fans to justify a 50-year legacy, too.
Stylish director Edgar Wright, notable for his kinetic genre movies including Shaun of the Dead and Baby Driver, is no exception. The Sparks Brothers, his first foray into documentary filmmaking, holds nothing back (clocking in at a whopping 140 mins) while also, curiously, revealing very little. It's a strange division, one that takes its time dissecting Sparks' 25 studio albums with interviews, archival footage, and vibrant animations yet remains deliberately mute on the lives of its subjects.
What is uncovered, well, it's surface-level stuff shared straight from the source.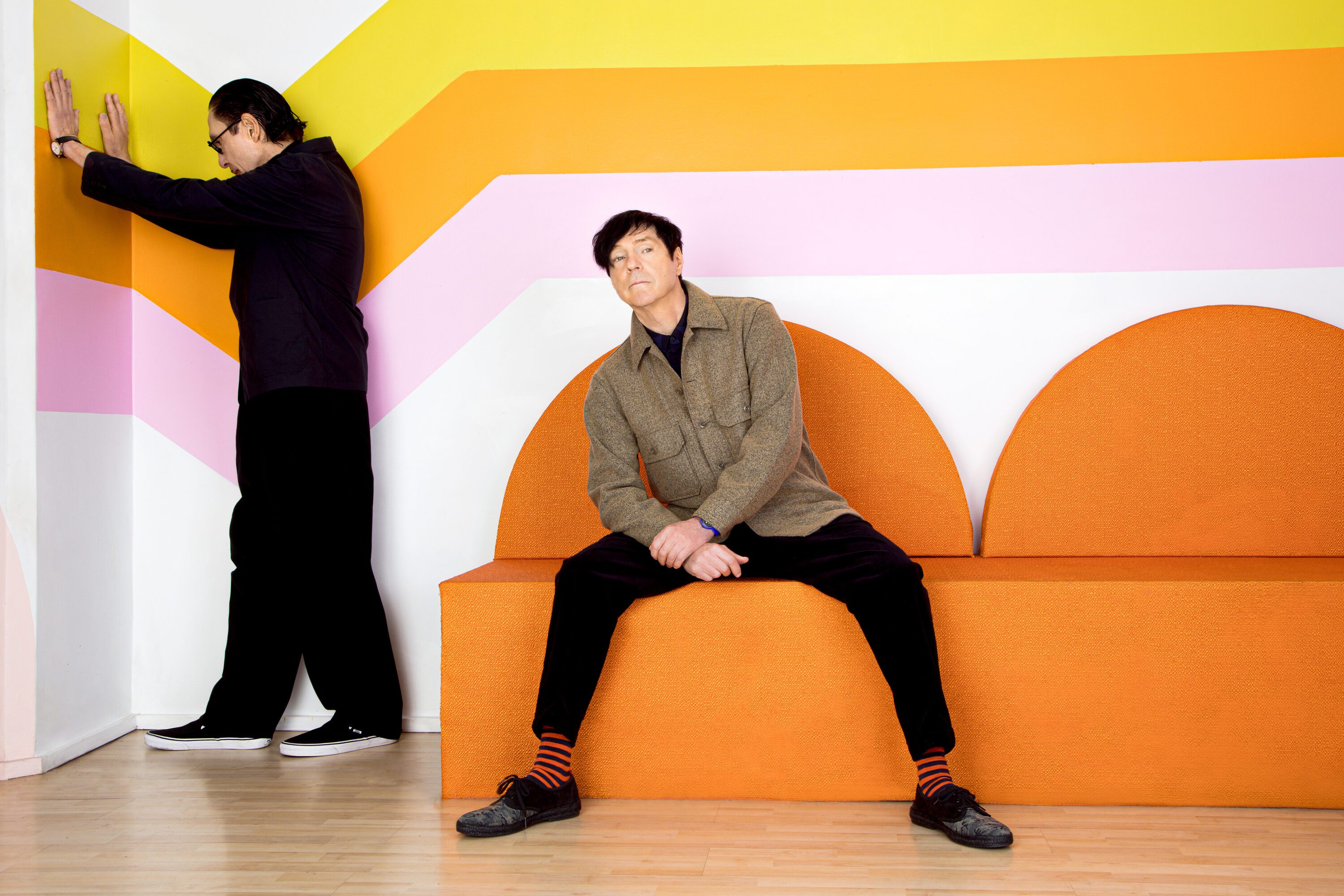 Born in California, brothers Ron, now 75, and Russell, 73, speak candidly to the camera, professing an early love of Elvis to their undying obsession with The Beatles. Often mistaken as British musicians themselves, the irony is neither lost on them nor the film. Although fame eludes the duo Stateside, the English were quick to embrace their rollicking, albeit subversive, style, cutting albums with the likes of Bowie-producer Tony Visconti and synth-pioneer Giorgio Moroder.
In the end, what we're left with is a portrait of a band's band. No doubt, traces of Sparks are apparent in the DNA of such acts as Pet Shop Boys and Franz Ferdinand. Even more compelling, and credit to director Wright is the cavalry of alternative icons he convenes, willing to sing the brother's praises – from Beck and Flea to Mike Myers and Neil Gaiman.
Ultimately, that's what makes The Sparks Brothers worth seeing. Not necessarily Sparks themselves, but the effect their music had on so many others.