When it comes to fashion, fall is one of my favorite times of year.  While I miss the summer weather, I love the layers and textures that come along with keeping warm as the temperatures begin to drop.  And, as a child of the nineties, I'm loving the fun fall clothing looks this season, and the grunge throwback we've been seeing in fashion lately, but mature and updated.
Grunge fashion is a style that emerged in the early 1990s, primarily associated with the alternative rock music scene in Seattle, Washington.  Throughout the 90s and early 2000s, grunge music and the sartorial style that came with it, became the high of pop culture, and we all know culture and fashion; they are cyclical.  While the grunge era may have peaked decades ago, elements of grunge fashion continue to influence modern streetwear and alternative fashion, especially now that things have come full circle.  And this 90s child is loving it.
Now that fall is upon us, I'm happily embracing my layers, textures and 90s throwback pieces.  Here are some of my favorite fall fashion items for the season, from my friends at Buffalo. Founded in 1972 in the birthplace of Denim, France, Buffalo grew and evolved in its new home of Montreal, Canada. For over 50 years Buffalo has continued to become a canvas for individuality and outspoken style – pushing boundaries and making bold statements with its core foundation of timeless denim, while being responsible for its social and environmental impact.
Reworking Plaid
Back in the 90s, plaid shirts, specifically in flannel, and typically oversized and unbuttoned, were a signature grunge look. While even 30 years later I still love a warm and fuzzy plaid flannel shirt, both to tie around my waist or to wear on a fall day, I knew it was time for an update.  I love this dress from Buffalo because it combines the classic buffalo plaid look popularized in the 90s, with a fun and flattering baby doll dress silhouette.
Earthy tones in updated ways
Blacks, browns and khakis were a typical colour palette in the grunge era, and what better way to embrace that vibe as an adult than with a luxurious leopard print?  I love this floaty, twirly dress, for both its flirty silhouette and its timeless colors and print.  It's flattering, comfortable and ever so stylish.  I can wear it with heels, or pull out my Doc Marten boots to really play up the grunge throwback.  No matter what, it will look fabulous and what else do we want for fall?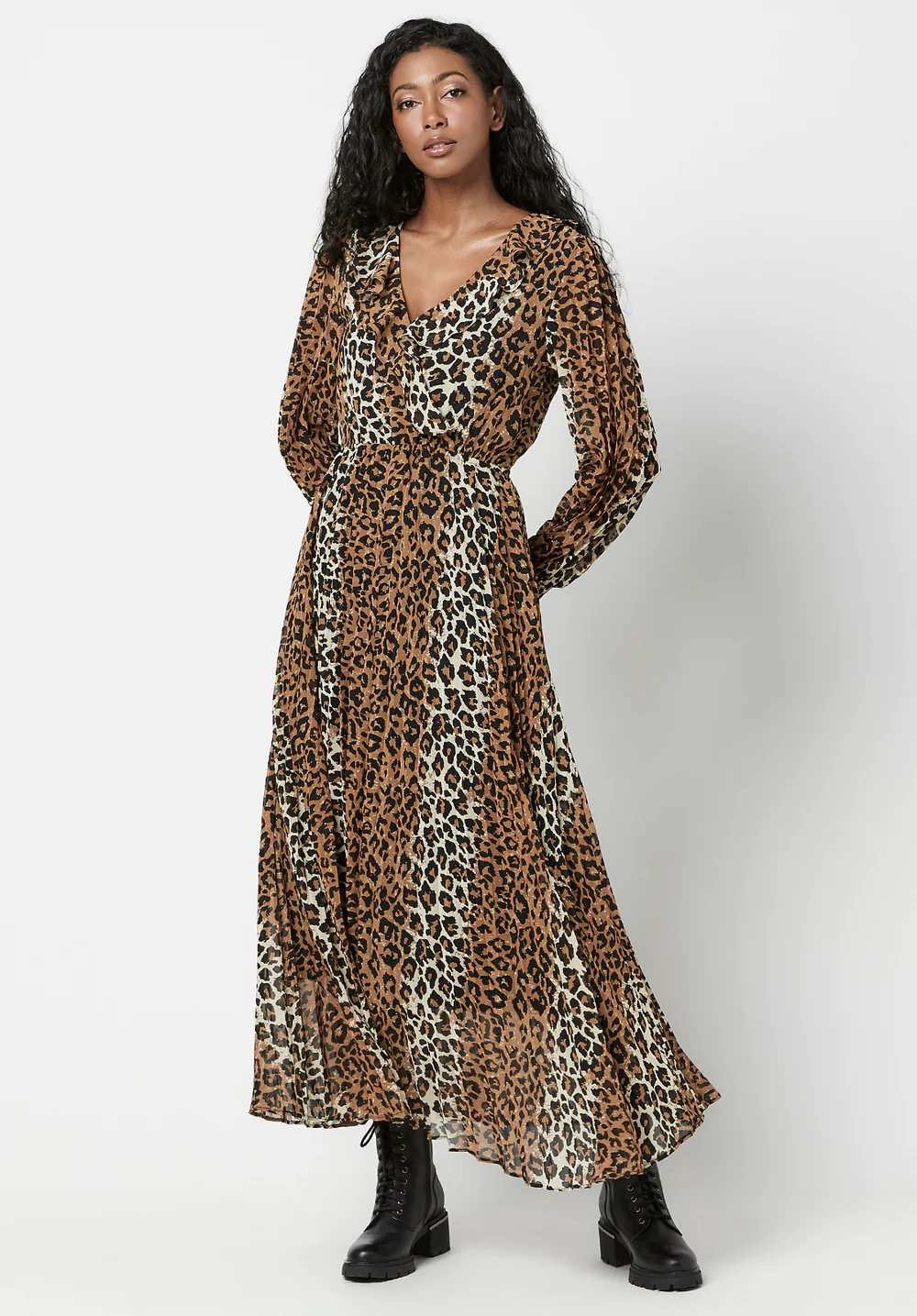 Bootcut Blue Jeans
Jeans were always an integral part of of the grunge fashion archetype, in a variety of washes, levels of distress, and different shapes, specifically straighter legs, bootcuts and bell bottoms.  After years of skinny jeans, I'm always happy to have different denim silhouettes to choose from, but what's even more welcome is the updated mid to high rise waistline options that have come with it.  Check out this updated straightleg jean from Buffalo here.
Layered silhouettes
Fall means cooler weather but not quite cold, so layers are the way to keep warm while staying stylish.  Grunge enthusiasts often layered clothing, combining T-shirts with flannels or cardigans. Since we've already covered plaid and flannel in an updated way, I'm recommending an oversized denim shirt like this one for all your fall layering needs.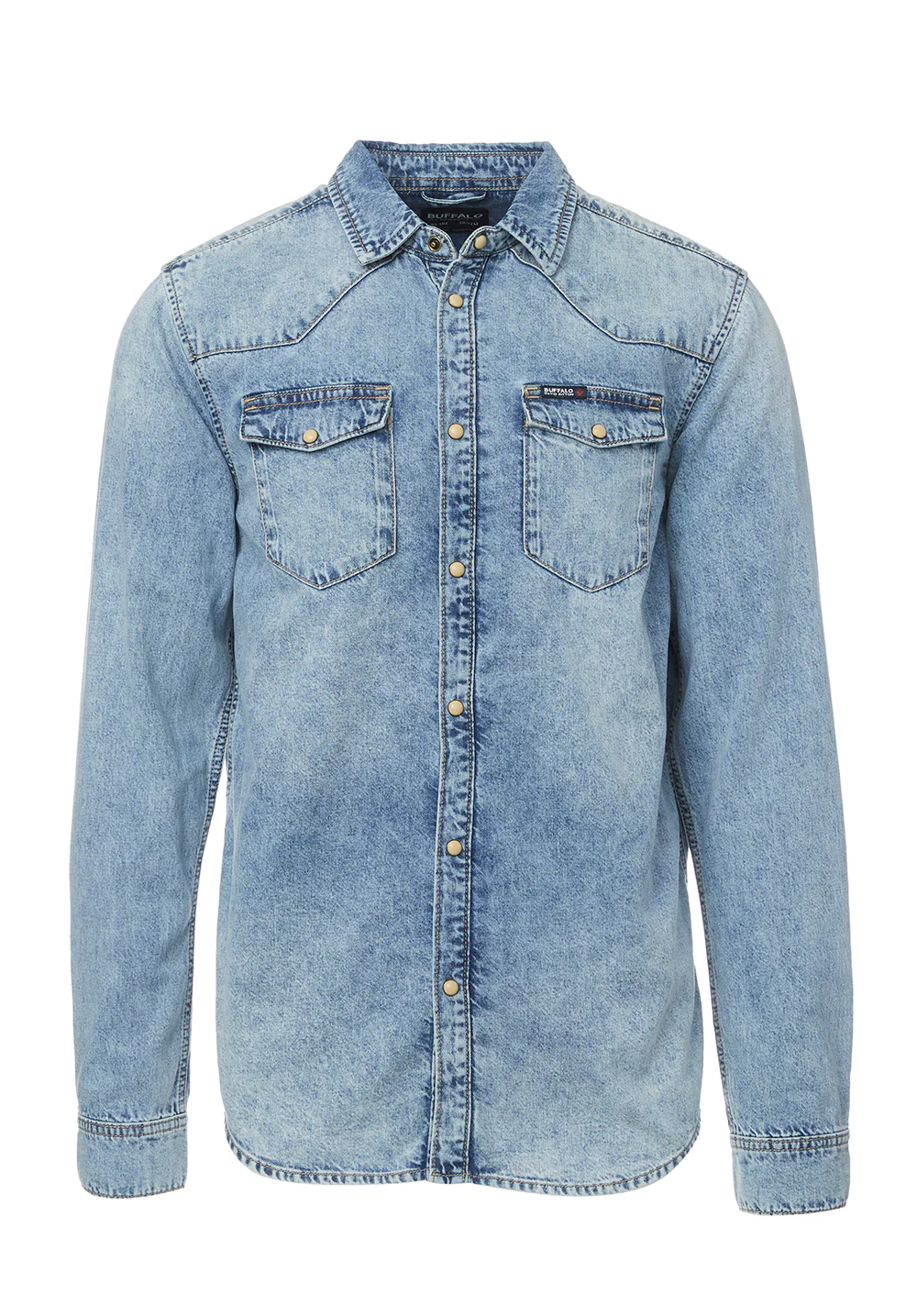 Like fashion itself, it's important to note that grunge style was more than just a clothing trend; it was a way of life.  The cycle of life and fashion will always continue, and I for one am very happy this one came back around.