The holidays are nearly upon us.  Are you still in search of the perfect gadget for the techie lover  in your life?  Then look no further than Google.  Google's innovative suite of products can help create a seamless communication, entertainment and security experience with just a few well placed and well priced devices.
I recently moved into a new home, and decided it was time to step into 2021 and up my technology game.  I knew I wanted my whole home connected when for sound and speakers, and thanks to Black Friday, I found great deals on the Google Nest family of products.  Between my Nest Hub, Audio and Minis, I can wander from room to room hearing the same music or podcast, creating a truly majestic audio experience.  And that's just one of the many things that these devices can do.  As I'm sure you can tell, once I started down the path of "Googling" my home, I fell into a rabbit hole of tech reviews and ideas for how to get the most out of my home experience with Google.  I also got the chance to test out some additional great gadgets that also happen to make great holiday gifts.
The Pixel 6/Pixel 6 Pro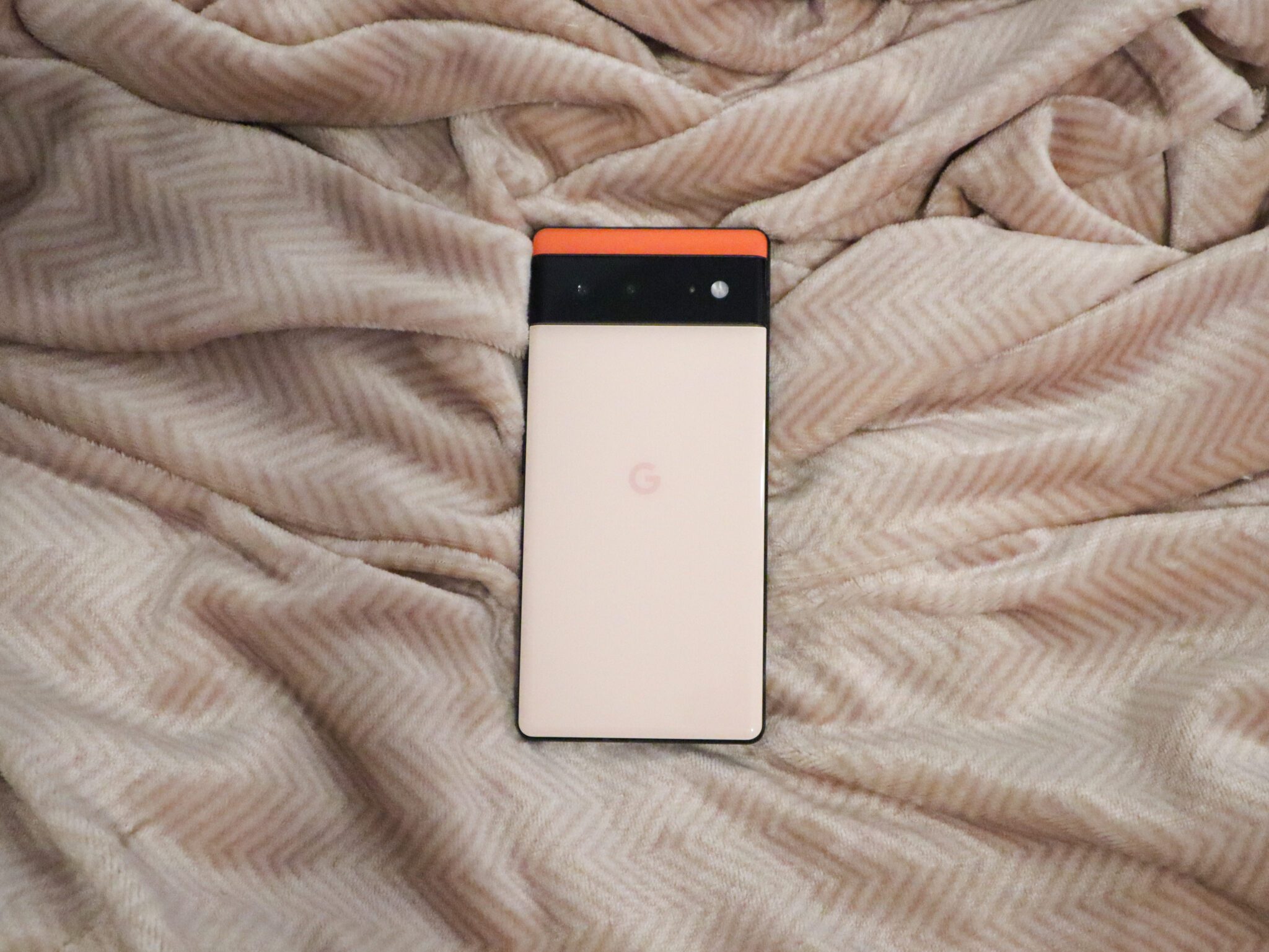 While many of us were making bread and embracing virtual fitness during the pandemic, Google was working on their very first fully proprietary phones.  The Pixel 6 and 6 Pro are all Google inside and out, with the features we've come to expect from the Pixels of the past, and then some.   As an avid Android user, I found the transition from my One Plus phone to the Google Pixel 6 quick and easy.  The Pixel comes with a dual ended USB C cable, making it easy to connect my 2 phones to transfer all the necessary data.  All of my apps transferred over, including email and social media accounts, and aside from logging back into a few things, I was able to use my new phone within just a few minutes.
While I'm still learning everything this phone can do, I've quickly discovered how intuitive it is and how comfortable and easy it is to use.  Google phones have long been famous for their cameras, and they've raised the bar yet again on the Pixel 6.  With new camera features like Face Unblur and Real Tone technology, Night Sight for dark/night time photos, and traditional yet enhanced features like Panorama and Portrait Modes, I have been blown away by the crisp, beautiful images I've been able to capture.
Google has also made accessibility a priority, with features like Live Translate, Screen reader and automatic dimming and brightening of the screen.  As a music lover I have embraced the Now Playing feature.  It keeps a history of music the phone hears, so when I'm wondering what song was on while I was grabbing coffee, or wishing I could add that song on the radio to my YouTube Music Playlist, the Pixel 6 is already on it.
Check out pricing and colour options below:
Pixel 6 Price: $799
Pixel 6 Pro Price: $1,179
Pixel 6 Colours: Kinda Coral, Sorta Seafoam, Stormy Black
Pixel 6 Pro Colours: Sorta Sunny, Cloudy White, Stormy Black
Pixel Buds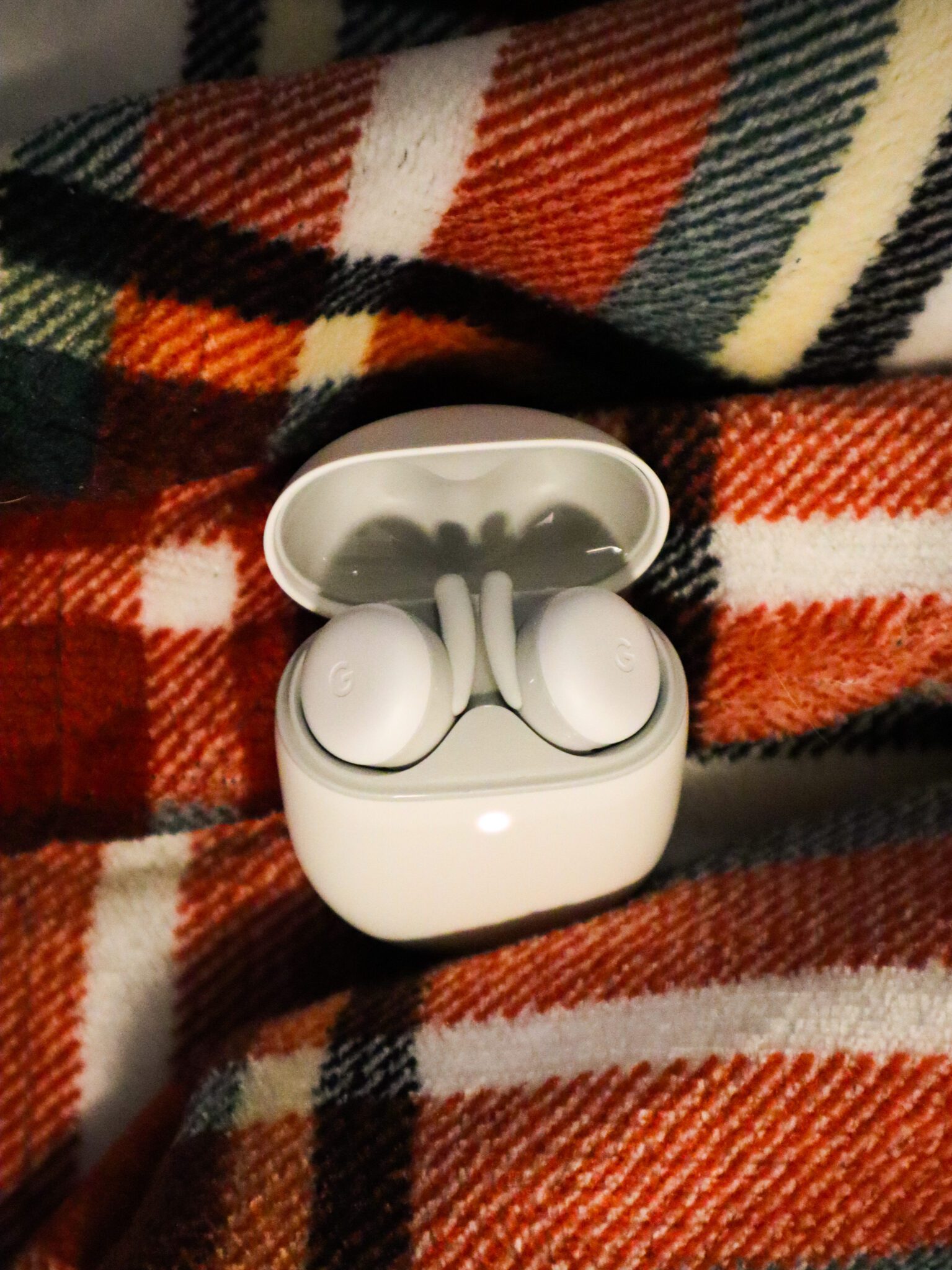 Small and sleek, easy to use with great sound, the the Pixel Buds A-Series are the perfect companion to the Pixel 6 phone.  I had my buds fully set up and ready to use within seconds of getting them out of the box, and was soon listening to podcasts and making calls with crystal clear sound.  I also loved how I could customize the fit of the buds with the accompanying ear pieces.  From calls to music, the Pixel Buds do it all and with ease and style, all the while keeping you connected for whatever you need.  If you're looking for a gift for the tech lover in your life then I highly recommend the Google Pixel Buds.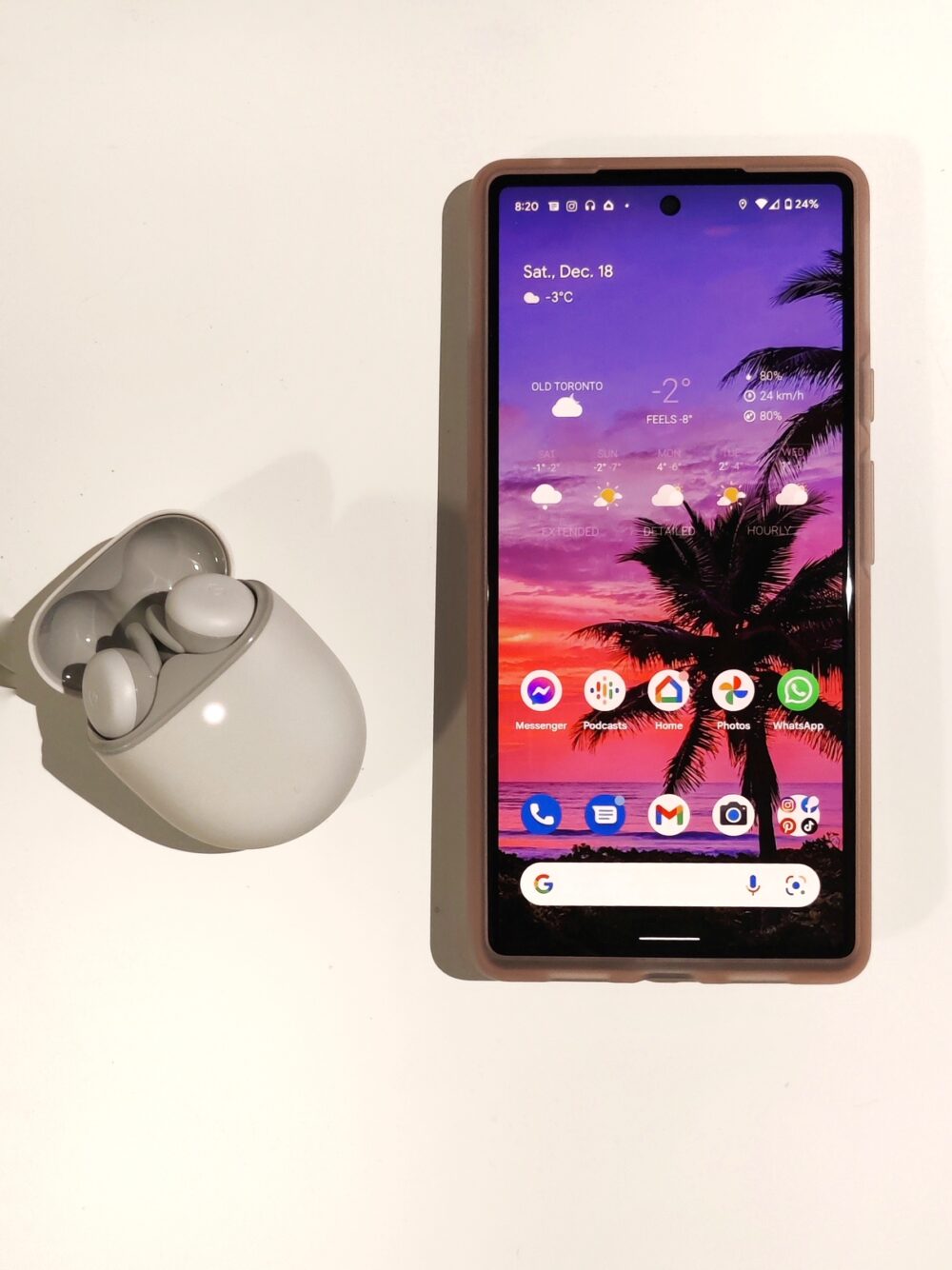 Pixel Buds A-Series: $139
Colours: Clearly White and Dark Olive
Pixel Nest Cam (Indoor or Outdoor)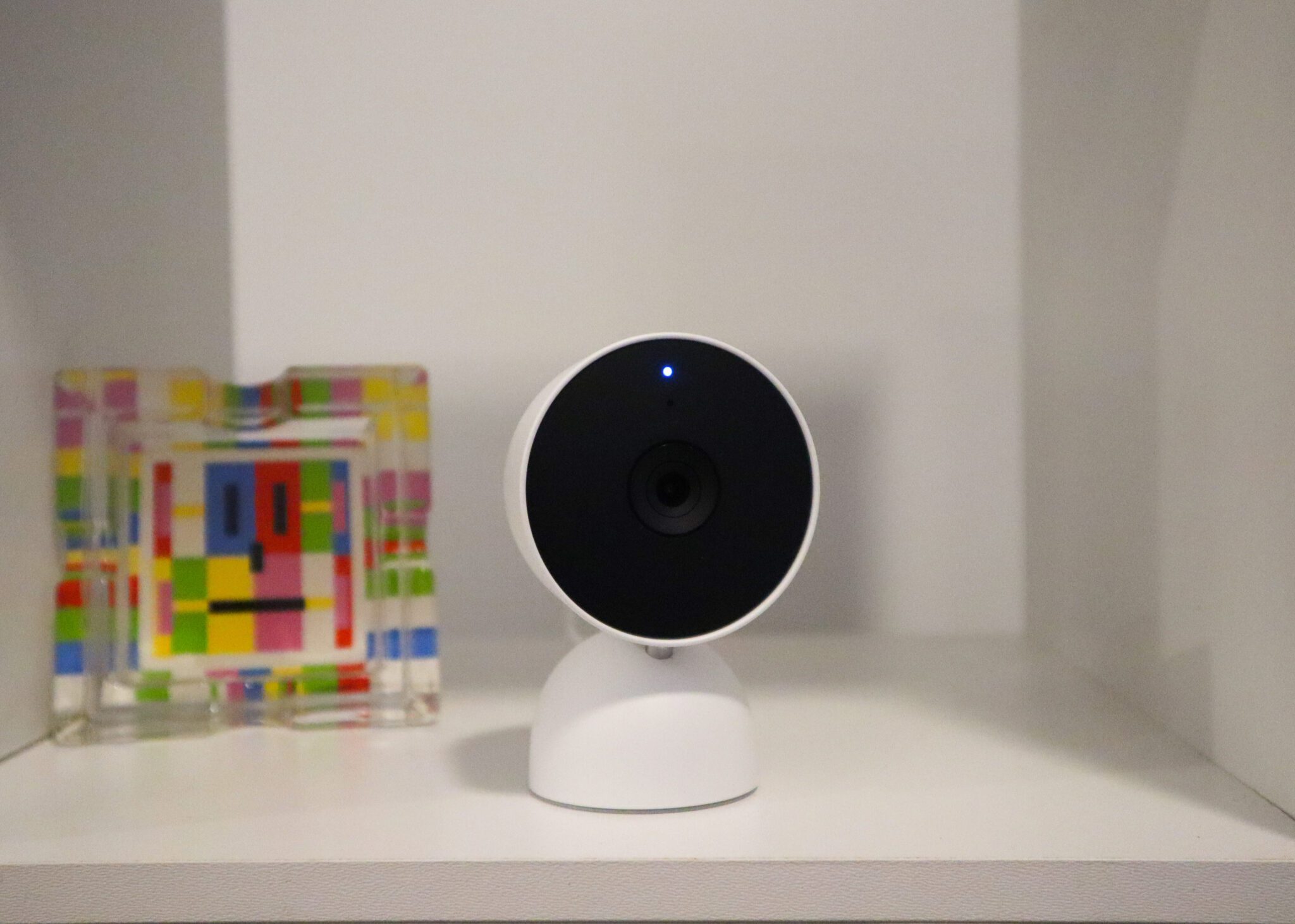 Security camera technology has rapidly evolved in recent years, with more and more people looking for easy to use options for their own evolving security and other needs.  When I moved into my new home, I started receiving complaints from my neighbours about my dog barking.  She's a rescue dog with some anxiety issues and she's had some trouble adjusting since the move, and I've been working on many ways to ease her anxiety and ensure she feels safe at home.  Thankfully, I now had a Google Nest Cam to test out, so I promptly set it up, pointing right at my dog's kennel, to try to figure out what was happening to make her so upset while I was away.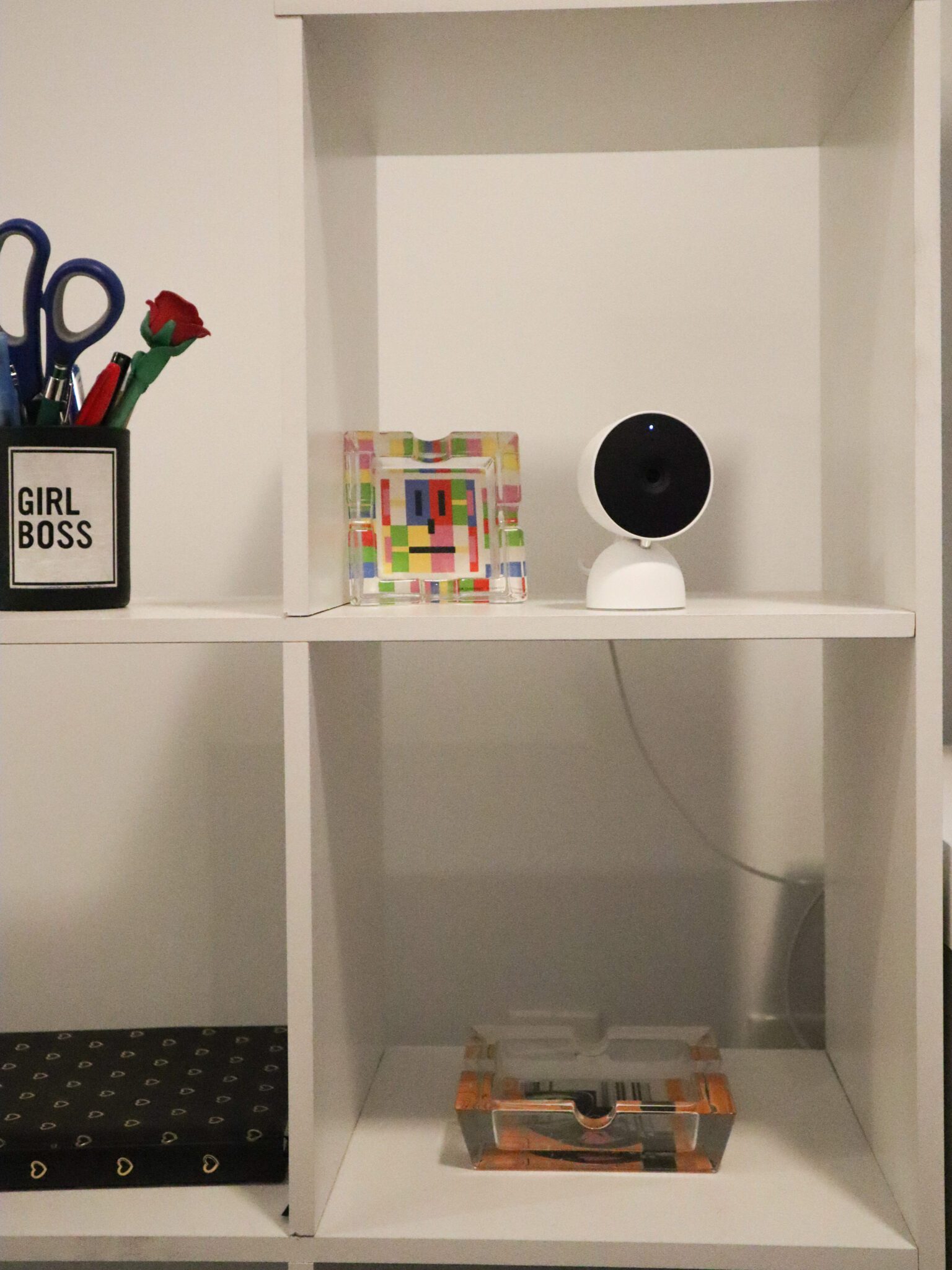 The camera was a snap to set up, the very definition of plug and play.  Connecting to the camera was just as snappy using the Google Home app.  It's the very same app that I was already using to connect my Google Nest devices, so all I had to do was add the Nest Camera and within moments everything was all linked up in the palm of my hand.  Now, I can check in on what's going on at home at any time of day right on my phone.  The app also alerts me to when there is movement in its field of vision, so I can check if the dog was barking, or if one of the cats was just sauntering across the screen.  It's done wonders to make me feel better when I have to be away from my pets for longer days.  The Nest Cam is built from weather-resistant, durable materials to withstand the elements outdoors and indoors.  Covering your front door to protect your packages, or in your living room to keep an eye on your pets while you're not home, the Google Nest Cam can go wherever you feel like you need that extra bit of security or connection.
Nest Cam (Indoor/Outdoor): $239.99
Colours: Snow
From finding ways to secure your home to staying connected while you're away, Google has some great gifts for you and your loved ones this holiday season.  Head to their store to see what they have to offer today!