It's the 6th Day of Giving and today we have some beautiful bling for your viewing and winning pleasure, thanks to our friends at JADAxDANA!
JADAxDANA is a high-end cannabis inspired jewellery line founded by Melissa Rolston, CEO of the cannabis infused skincare company JADA.  Melissa partnered with longtime friend and collaborator Dana Hales, aka
Dana the Jeweller
to create the eyepopping collection, teasing the cannabis to skin connection that the JADA skincare brand will embody when the line officially launches.  With Melissa's years of experience with cannabis and how it affects the body inside and out, and Dana's hands on work creating beautiful baubles through his father's company (that he has since taken over as his own), and for some of the biggest names in jewelry in Canada, it's no wonder this line came out as beautifully as it did.  Each piece of jewelry is handcrafted by Dana right here in Toronto, Canada with real precious metals like silver and gold, and real precious stones, like nano tsavorites and diamonds.  Each stone is also hand placed to ensure maximum bling factor, something we call could use a little more of this holiday season.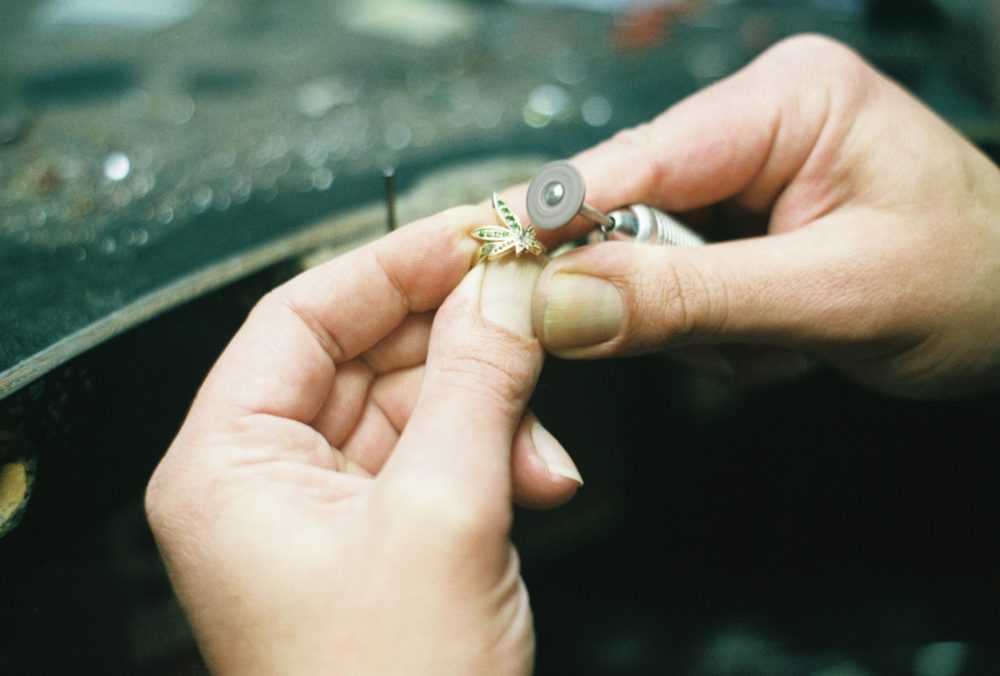 For today's Day of Giving, we're giving away a pair of 925 Stud earrings in JADAxDANA's signature cannabis leaf inspired shape.  The earrings are plated in 18k gold and feature beautiful bright green nano tsavorites.
Want these beauties to be yours? Then enter our JADAxDANA contest below!  Good luck!