They say the eyes are the windows to the soul, and as we age our eyes can tell our story before we speak.  The skin around the eye is also more delicate than the rest of the face, and requires special care.  Also, there's something extremely decadent and relaxing about giving yourself a mini eye massage with the contents of a tiny and adorable jar or tube.
Recently I shared the skincare products that are helping to ease my transition into my 40s, face wise at least.  But in what I guess can be called a pre-senior moment, I completely neglected EYECREAM.  And the entire spectrum of eye care products. So to correct my egregious exclusion, check out this list of my most beloved eye care products for a variety of needs.
Clinique All About Eyes
This was actually the first ever eye cream I tried as a wee twenty something just discovering the skincare category.  If you're looking for a simple gateway eyecream, this one is lovely.  With ingredients like caffeine and olive extract, All About Eyes aims to depuff and sooth the eye area.  It leaves the skin around your eyes feeling velvety soft, and makes an amazing base for makeup.  Protip – apply eye cream (and any other eye adjacent products) with your ring finger, as it will apply the least pressure.
https://www.clinique.ca/product/1683/4769/skincare/eye-care/all-about-eyes
dermalogica biolumin-c eye serum                
This serum definitely packed a punch, and just a small dot on my fingertip went a long way.  This lightweight serum delivers a highly-bioavailable Vitamin C complex, soothing the skin around the eye, and working to brighten and visibly firm. The serium also contains [olyphenol-rich Arjun Tree Extract, Chia Seed oil, a Mushroom and Micro-Algae blend, and Poria Mushroom.  While no serum or cream can truly lighten dark circles, I will say regular use of this serum did make it seem like I was taking a daily nap when I most certainly was not.
Rodan and Fields Redefine Multifunction eye cream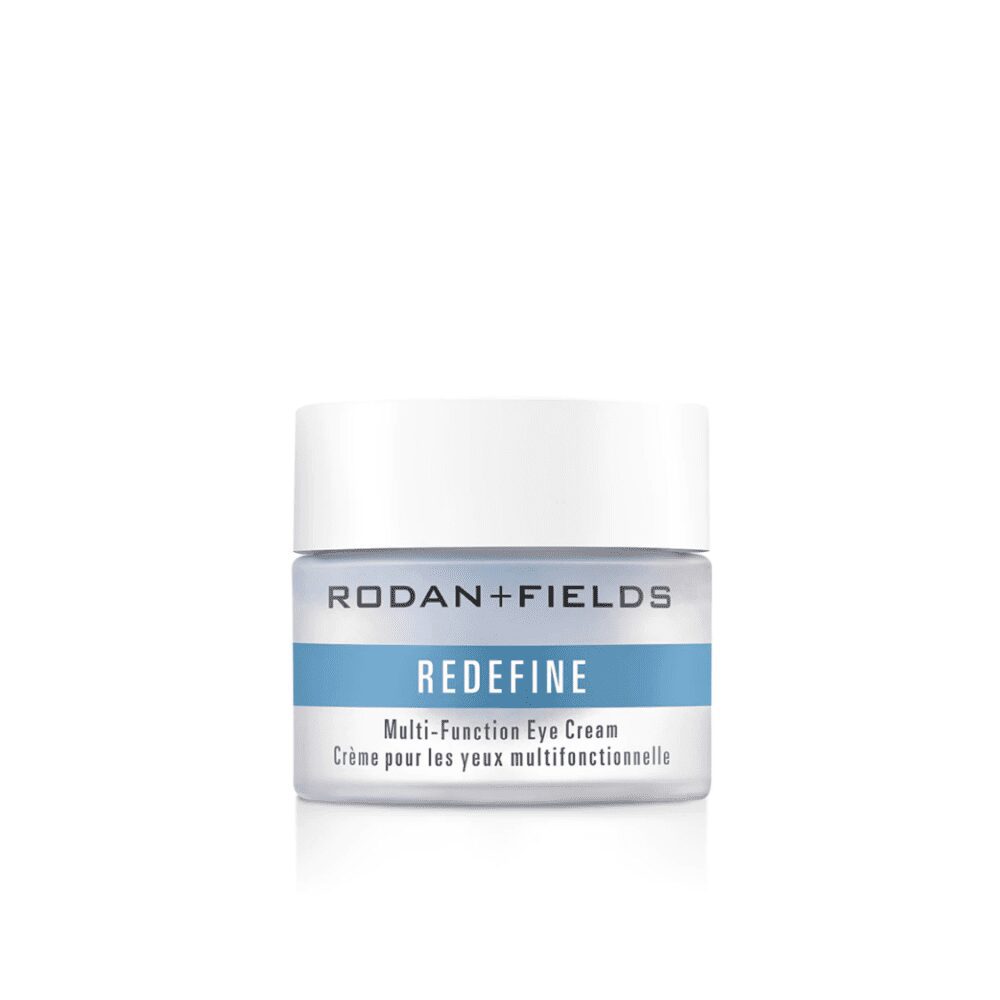 Now visibly firms + lifts to restore natural contours while improving the look of fine lines, wrinkles, sagging + crow's feet with Vitamins C + F, Botanical Extracts + Antioxidants. Strengthens skin's barrier around the eyes to minimize appearance of lines + wrinkles and nourishes + brightens skin for refreshed, younger-looking eyes.
https://www.rodanandfields.com/shop/redefine-multi-function-eye-cream/p/AAEY015
L'Occitane Immortelle Overnight eye Serum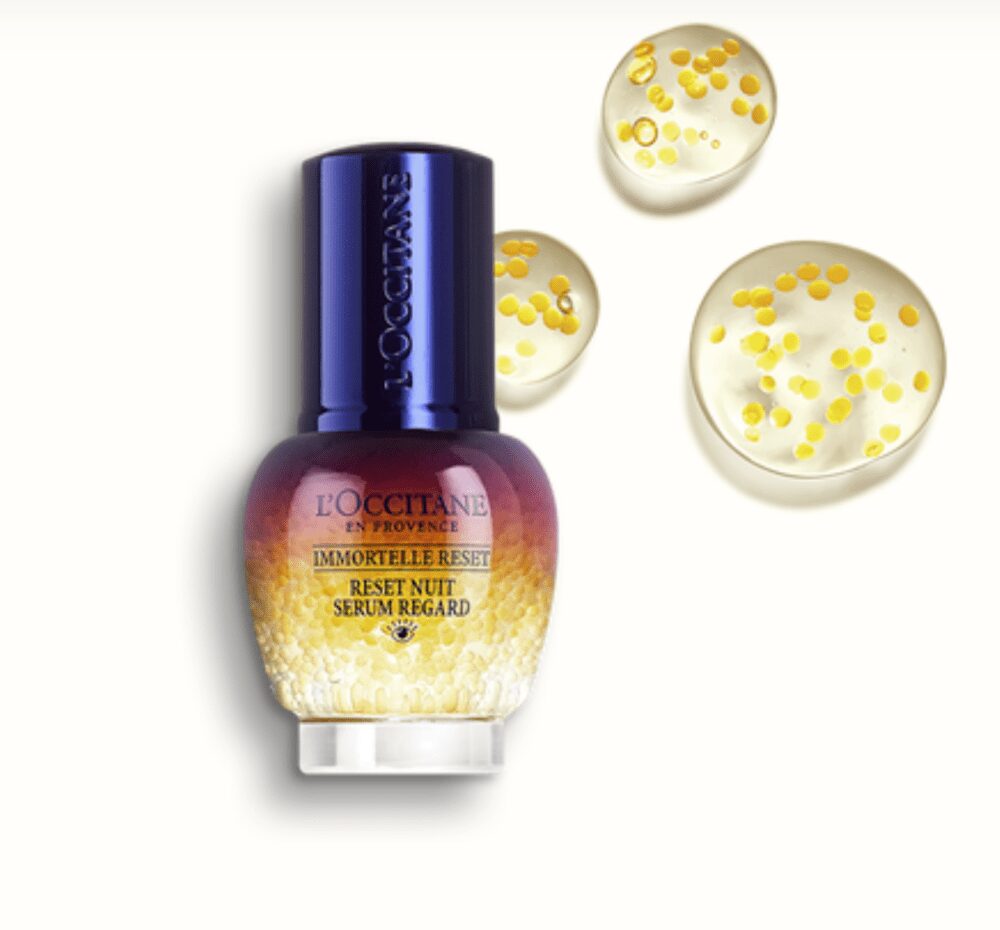 A brand known for harnessing the power of nature for beauty, l'Occitane's anti aging products are just as botanically bodacious as their bath and body line.  The overnight eye serum features their Organic Immortelle Essential Oil, Acmella Oleracea Extract and Marjoram Extract.  The combination helps restore, sooth, nourish and reawaken the undereye skin.  This eye serum is light and luxurious at the same time and definitely makes me feel like I got an hour or two more sleep than I actually did.
https://www.loccitane.com/en-ca/immortelle-overnight-reset-eye-serum-27ER015I20.html
Vivier Radiant Eye Contour Cream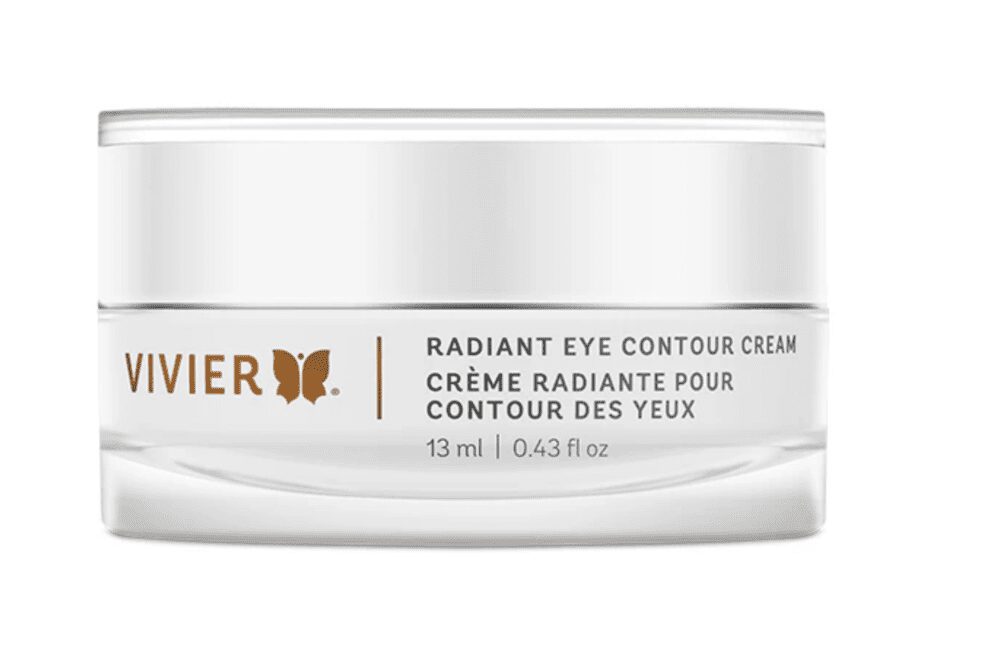 This skincare company is rooted in science, and infuses a pharmaceutical expertise in all of their products.  As a result these products are simple, straightforward and most of all effective.  This eyecream is everything you need in a jar.  It's lightweight without skimping on the moisture, and helps to fight the signs of fatigue and aging.  Back to basics in the best way, I highly recommend giving this line a try and this eyecream is a great starting point.
https://vivierskin.ca/collections/products/products/radiant-eye-contour-cream
Bonus: 
Elizabeth Grant Caviar Cellular Recharge Super Eye Pads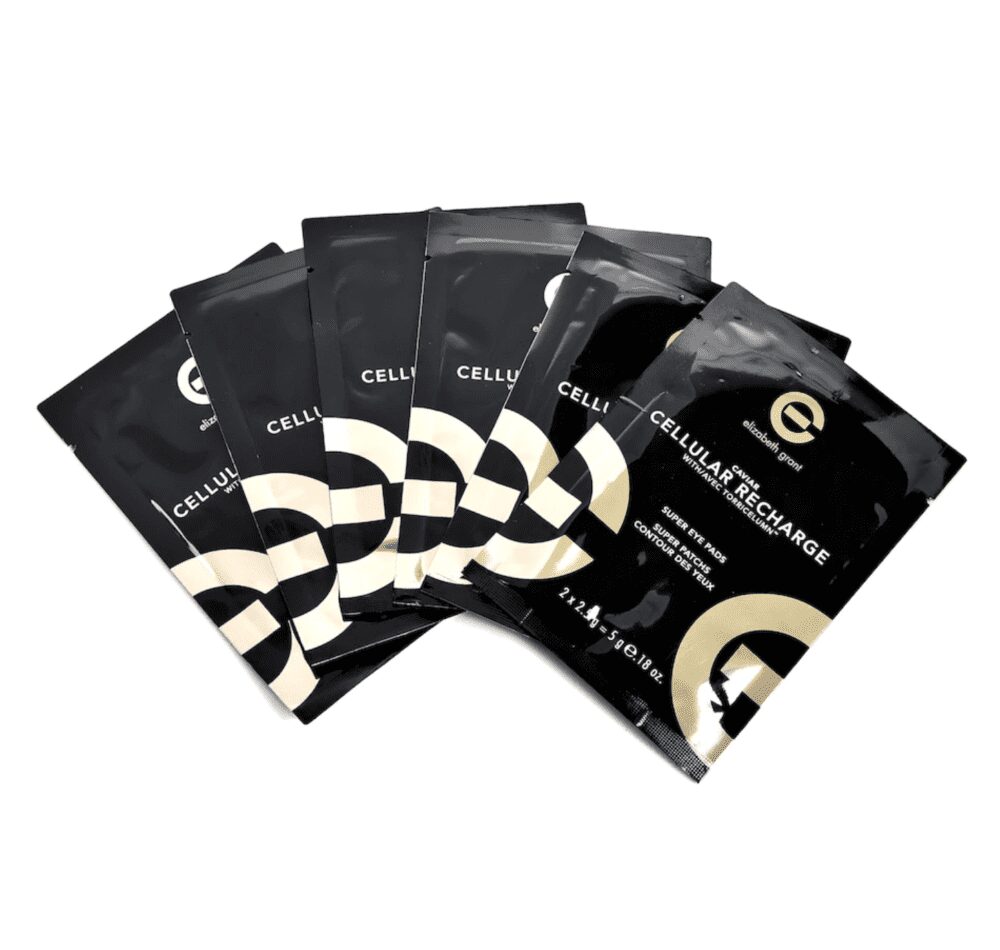 While eye cream is the hero of this story, there are some great sidekicks out there for when your eye area needs that extra bit of care.  These supercharged eyepads from Elizabeth Grant swoop in to nourish and sooth the undereyes with their specialized Caviar complex and Torricelumn™ for hydration and improvement of elasticity.
Photo by Drew Graham on Unsplash