California's 24kGoldn helped add additional heat to a sizzling Toronto with his fiery bars, which he delivered to a packed room at Adelaide Hall.
The 21-year-old rapper (real name: Golden Landis Von Jones), now currently in the middle of his Better Late Than Never Tour across North America, was there in support of his debut studio release El Dorado. Despite his youth, the Gen-Z favourite drew a sold-out crowd of mostly twenty-somethings ready to vibe out.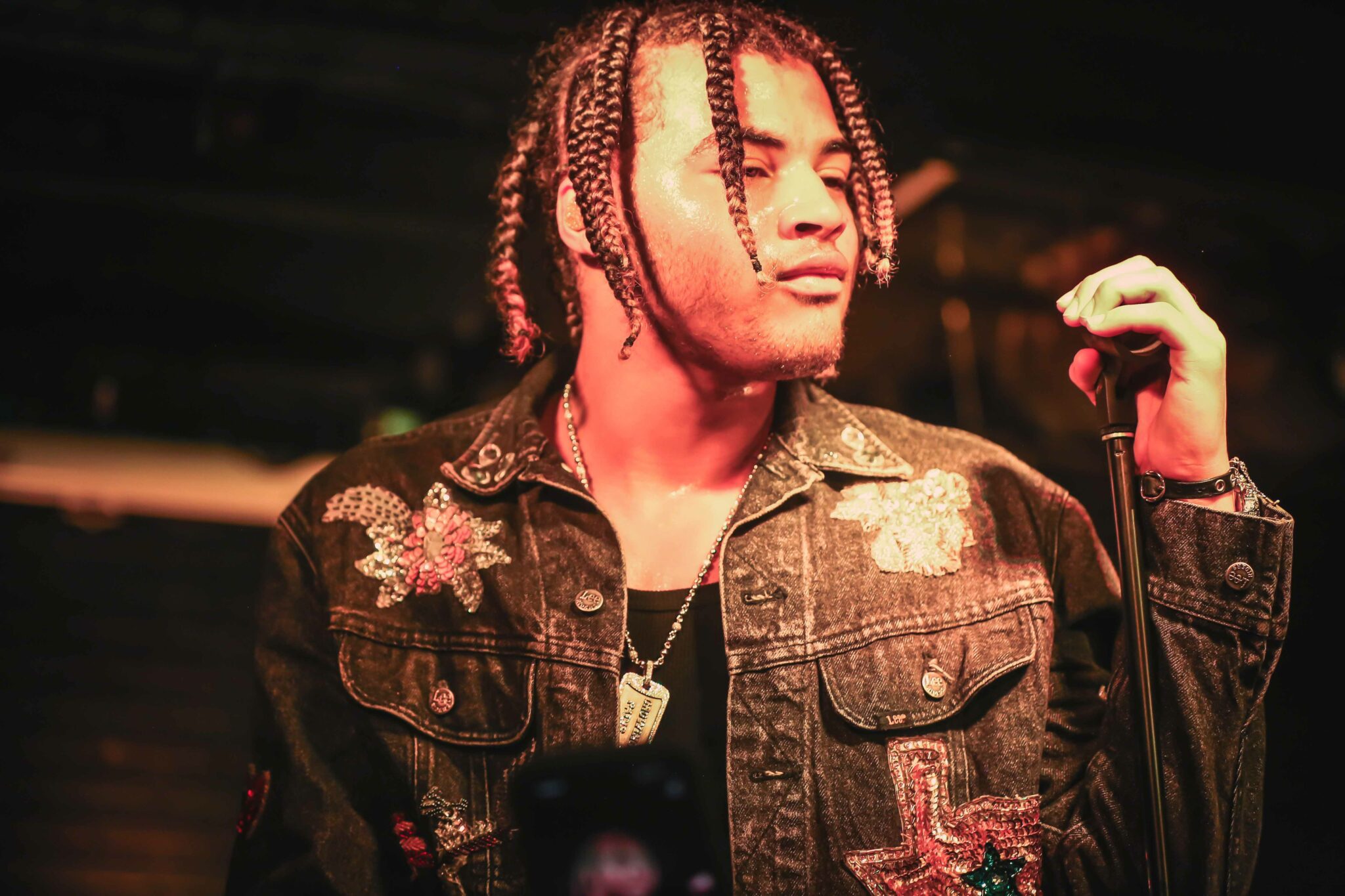 24kGoldn controlling the stage at Toronto's Adelaide Hall. Photo by Myles Herod
The show kicked off with "Valentino" as Goldn ran on stage to perform in heavy denim, jewelry, and a buoyant attitude. From there he got the crowd jumping with "Coco", the second single from the new LP, and threw it back for day-one fans with "Games On Your Phone", his underrated, slow-burn song from 2019.
From the hyped-up bangers to melodic jams, 24kGoldn kept the show balanced and moving quickly right up until the finale, saving the best for last with his smash "Mood" from 2020. At just 21, he remains one of the most promising young rappers out there, and his performance at Adelaide Hall proved just how bountiful his career could be.