This February marks a decade that we have been running ADDICTED and testing products. At this point, we have had hundreds of thousands of emails requesting reviews and have passed 1000 product reviews over these first ten years.
Feature image by Mohamed Hassan
We've seen the good, the bad and pretty much everything in between, so each year, we make a list of the best of the best, the products that brought us joy, made our lives easier or completely changed the game, and this year was no different.
Over the year, we tested hundreds of products, and a few stood out for being genuinely excellent; thus, these are the most innovative products we tested in 2022.
Click & Grow Smart Garden 3
While we were introduced to the Click & Grow Smart Garden 3 (and 9) in 2021, it wasn't until 2022, and we'd grown a massive selection of herbs, veggies and flowers, that we truly became believers.
The Click & Grow systems are so easy. Just plug the smart garden in, fill it with water, add your desired pre-packaged pods, choose from flowers, some veggies and all the herbs your heart desires, or plant your own seeds in ready-to-go pods. Once it's ready, you just have to water it when the indicator buoy lets you know. For me, it's pretty much once a week.
This brings me all the fantastic fresh herbs I want for my cooking, all grown right in the comfort of my own home, even throughout the winter, which brings me so much joy.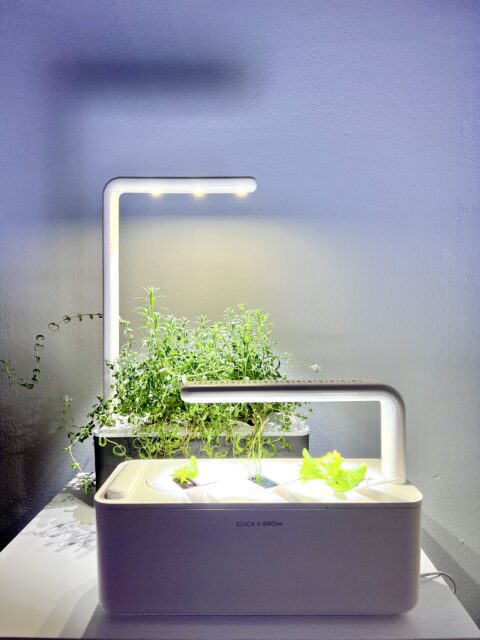 Pure Port
We've used many different things to clean my phone over the years. None of it worked too well, from q-tips to toothpicks, so when I heard about Pure Port, I had to check it out for myself and you.
Pure Port is a super handy tool for cleaning your phone. It helps you get into all the hard, clean places to help you properly clean the device that goes with you everywhere.
Think about this, how often do you wash your hands versus how much you clean your phone? Now think about all the stuff that gets in and on it.
You'll thank me for this one. (and the following two products)
Air Squares
Air Squares is the second must-have for cleaning your phone, earbuds and headphones. These little putty squares mould to grip onto dirt, dust, ear wax, and so much more to properly clean out the audio comments of your phone or earbuds.
AM x (RED) Mist Screen Cleaner and Reusable Wipes
The third and final thing you need to keep your phone sanitized is device cleaners and reusable wipes, and I love the AM X (RED) Mist Screen Cleaner.
It's non-toxic, works great, and each purchase supports (RED) in the fight against HIV and Aids.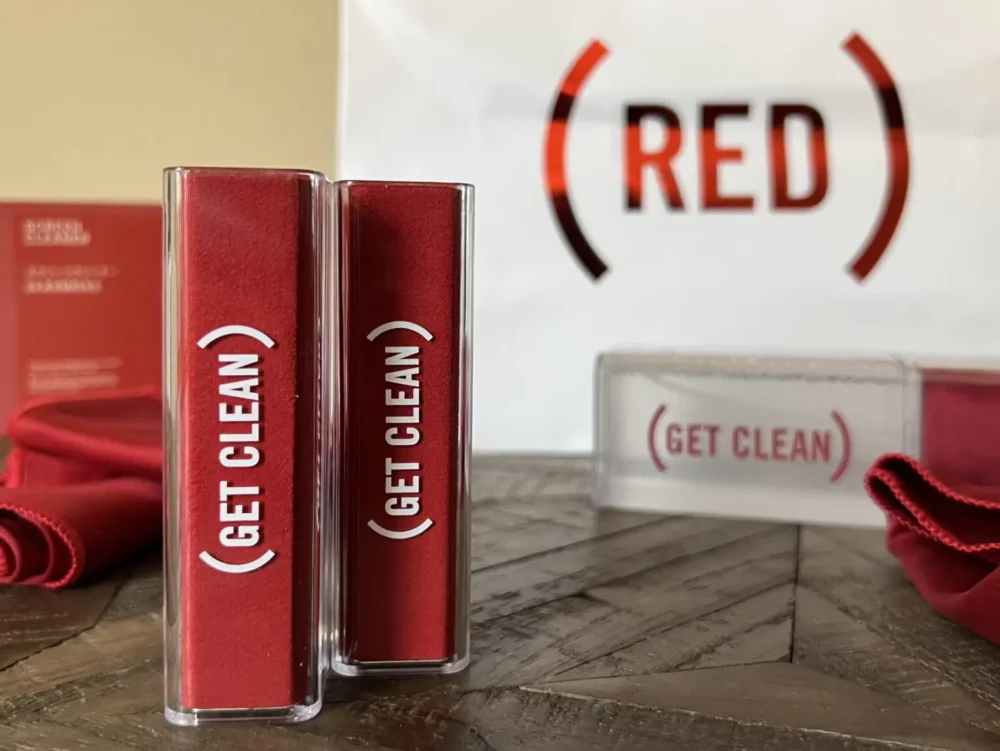 Sprocket
Some of you may not know of or remember polaroid, but when it was super popular back in the day, it was such a fun thing to have at parties and events, and the modern version is the Sprocket.
Simply connect the device via Bluetooth, add photo sheets to the palm-sized device, and start snapping. Anyone can connect, and everyone can take their own photos, which they can print and have as souvenirs. Even better, the images also peel and stick.
Ocoopa Hand Warmers
A couple of months back, I was introduced to the Ocoopa hand warmers, and I have to admit, I'm addicted.
Whether you have cold hands from circulation issues, run cold or are ramping up for winter, these hand warmers are a must.
The Union 5 is a one-piece device that will heat your hand in no time, or you can choose the dual model UT2s to heat both hands simultaneously.
Both work great and are under $60 Canadian, making them affordable and the perfect present this holiday season.
The Our Place Cast-Iron Always Pan
Want to make the ultimate grilled cheese? Well, with the cast iron always pan, you can do that and so much more. Paired with the Our Place Press, you can make many amazing sandwiches, along with great steak, fish and anything you have a hankering for.
Easy to use and clean, this revolutionary cast iron pan is a must-have for any at-home cook.
The Our Place Ovenware Set
You know how you sometimes don't know what you've been missing until you have it? The Our Place Ovenware Set is like that. Before I had it, I didn't think I would use it almost daily, but here we are.
With this fantastic set, you can make the sides for an unforgettable holiday dinner, loaves of different sizes and kinds. With the baking tray and mat, you can make everything from cookies to sumptuous and delicious meatballs.
The rubber mat is also revolutionary and replaces parchment paper and oils as it's non-stick and allows for a perfectly even cook while also protecting the tray.
You should invest in the whole set if you spend a lot of time in the kitchen or closet cooking and baking.
Newmen Air
Does your phone have a spotty signal, or maybe you need reliable Wi-Fi on the go? Earlier this year, we tested the Newmen Air and found that it works great when you need Wi-Fi access in a pinch.
When a plan runs out, when a device can't find a single, Newmen Air offers an alternative or a solution to creating a Wi-Fi connection almost anyhwere.
The Dual Charging Stone
If you've been on the lookout for a wireless charger that's classy, sleek and charges incredibly quickly while also being built to last, then you have to check out the beautiful charging stones from Einova.
We've tested the single and double charging stone for over a year and love them even more now than when we got them.
Soo'AE Masks and Peels
With winter coming, extra attention to skincare is a must, and the only way our skin makes it through the brutal winter is with much self-care. After testing the full range from Soo'AE, we suggest finding the perfect mix of masks and peels you might be looking for and taking a little time this season to pamper yourself and your skin.
From glow to moisture to self-heating masks, there is pretty much something for every skin type and occasion, all perfect for rejuvenating and relaxing.
Shark Steam & Scrub
This year's final product that stood out was the Shark Steam & Scrub All-in-One Scrubbing and Sanitizing Hard Floor Steam Mop.
Just add some water, plug it in, turn it on, and you're ready to have spotless and streak-free floors without any abrasive cleaners, so it's safe for your kids, pets, and you.
It also does a phenomenal job cleaning hardwood, tile, and anything that's sealed. The cleaning pad can be washed in the washer and dried in the dryer, so you are ready to clean next time.
There you have it, twelve products that stood out over the last year for their excellence and innovation; now the only question is, how will 2023 top this? I guess we'll find out next year.
Brands provide products shown for the purpose of this review.