"You are more than your profile" – a patented Logan Ury quote if I have ever read one. And, in fact, I heard it, straight from Logan herself on our zoom interview call.  The behavioral scientist, dating coach, author and now in-house relationship expert at dating app Hinge, was giving me, a serial dater and steadfastly single gal, a lesson in dating in the digital age.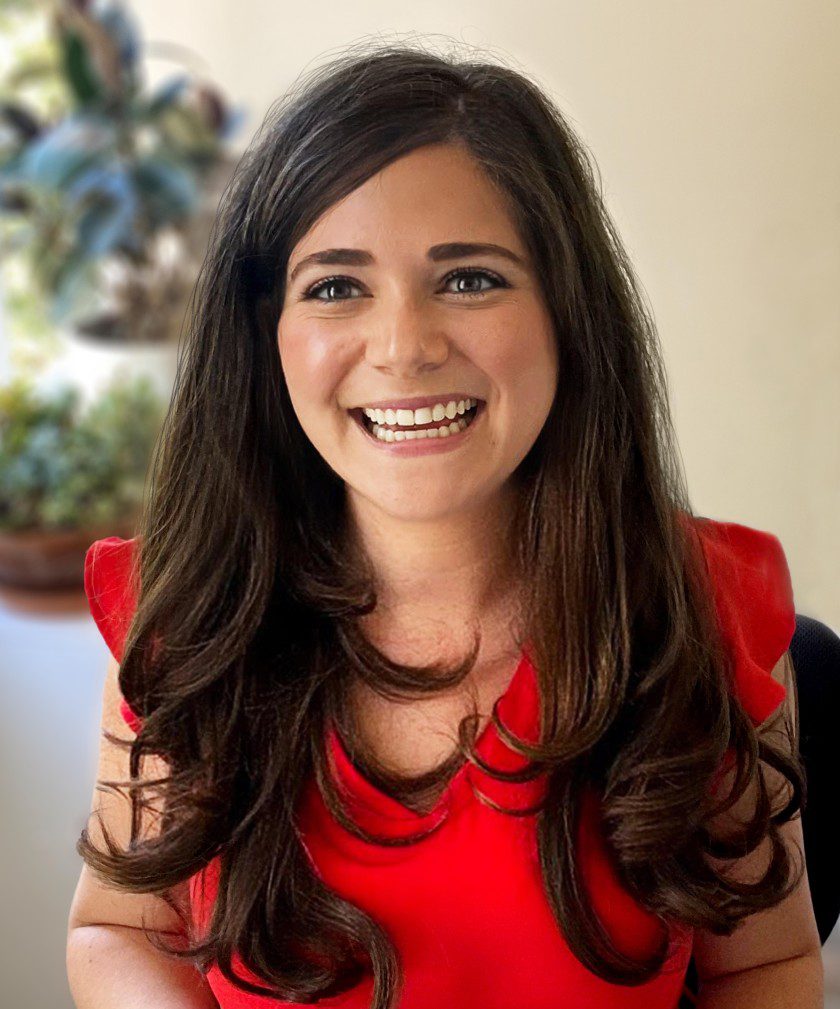 I first discovered Logan at South by South West earlier this year.  She was giving a talk about dating, and promoting her book How Not to Die Alone: The Surprising Science That Will Help You Find Love.  As a Hinge user myself, her title of Director of Relationship Science at the app intrigued me, and her straightforward, no nonsense, dryly delivered dating advice drew me in.  She also has a love story of her own that is nothing short of inspiring. Her analysis of typical dating don'ts, as well as her advice on how to avoid them, were broken down in accessible, bite sized concepts that were easy to understand, and even easier to see in myself and apply to my own dating experiences.  I resolved to download Hinge again, keeping Logan's advice in mind as I perused profiles.
For the uninitiated, Hinge is the only dating app out there created to be deleted.  The app is oriented to connect people looking for relationships, using cheeky questions, photo prompts and limiting likes to inspire folks to make fewer, deeper connections in a more mindful manner.  So, being an existing user, I jumped at the chance to chat with Logan, and get her advice, in her patented way, on how to create a more open, authentic and engaging Hinge profile and improve my overall experience.
Be curious about life with a partner
Logan advised that my first step on this dating journey wasn't about my profile, but about changing my mindset.  The first thing Logan noticed in reading my Hinge profile was that I was coming off as defensive.  "I'm getting the sense that you're defensive about your time, and it's putting a block up where you're not letting anyone in" Logan observed.   Having prompts that ended with me saying I work a lot, and don't bother liking me if you hate cats, didn't come off as super approachable, and made me seem closed off.  But beyond the impact on my profile, Logan pointed out the impact that attitude had on my dating life.  She advised me to be open and curious about life with a partner, asking me "what would it feel like to make room for somebody else?  What changes would you be willing to make to accommodate dating someone?"
In all honesty, I haven't been asking myself those questions, aside from thinking I didn't know where I would put a full time boy in my apartment.  But, more specifically, I didn't want to change who I was, or give up what I wanted to accomplish, for the sake of a relationship.  But Logan schooled me there. "You have a story in your head that you only get to be yourself if you're single, and if someone joins your life, you're going to make a sacrifice.  But there's another version of that story, where you say that you're happy with your life and career, but you're ready to try something else, and you're ready to see what life holds for you when you ready to make more room for something else.  Instead of thinking of dating as a sacrifice, think of it as an opportunity to grow. Instead of saying to men, this is who I am, take it or leave it, you could say, I'm figuring out what I look like in a relationship, and I'm willing to grow with you."
With that guidance to help shift my mindset about dating, I was ready to think about the actual dating part, starting with my profile.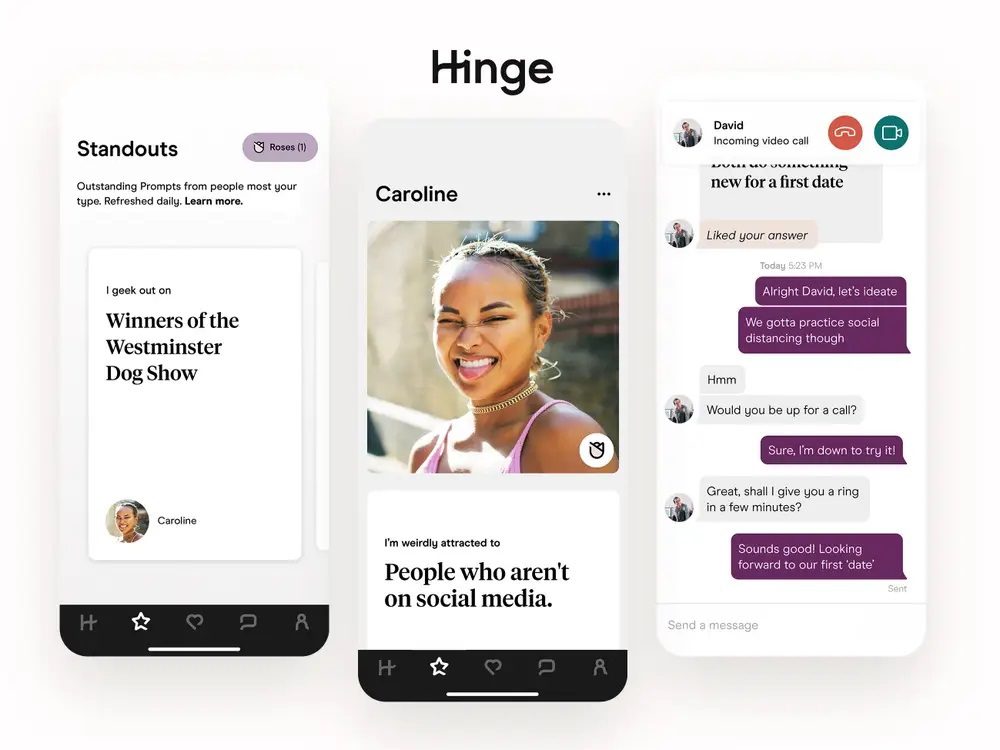 Make your profile more magnetic
Before our conversation I had sent Logan screenshots of Hinge my profile for her feedback.  "You have to think what the story your profile is telling" Logan advised. "You want to look approachable, you want to show different sides of yourself, and you want people to be drawn to you and want to interact with you."
If I wanted to make my profile more magnetic, Logan suggested I start with my picture selection.  "You want to lead with your best photo" but not necessarily a selfie, Logan cautioned.  "Pictures that aren't selfies perform better" when it comes to Hinge profile, she told me.  As well, be conscious of your facial expressions in photos, and consider using images that show you smiling, or looking happy or uplifted to appear more approachable.
Once we sorted the images, we moved onto my favourite part, the words.  Hinge offers a variety of prompts users can use when creating a user profile, like "My love language is",  "Give me travel tips for" or my personal favourite, "My dog looks at me like".  Logan advised me to have fun with the prompts, and showcase me being me and writing answers with banter and flirtation in mind.
Make it meaningful, not so serious
I confessed to Logan that years ago, I manifested that my next long term relationship would be my last, and that I needed to take dating more seriously because of my age.  I didn't think I should be dating casually now, but instead should focus on long term, serious relationships.  Logan's response? She instantly told me that that is WAY too heavy of a vibe to be carrying while trying to connect with new people. And she gently gave me permission to be more lighthearted about dating.
"Keep more of an open mind" Logan said. "Be patient and try dating different people to see and learn what works and how different personality types interplay with yours."  Logan taught me that you can want a deeper, more meaningful relationship, and actively seek that, but still keep things light and fun as I meet and connect with different people.  "Go on lots of video dates!" she said with a smile, highlighting the efficient way folks have been feeling each other out throughout the pandemic.  But more than anything, Logan encouraged me to just go out and date, and think of the experience as fun and positive, not heavy or burdensome.  "Have a beginner's mindset when it comes to dating" Logan counseled, "and embrace curiosity over expectation."
"You can always return to this" Logan said, referring to my single status.  But until then, she told me to stop being such a "hesitater" (one of the dating archetypes from Logan's book) and get out there and date, with an open heart, an open mind, and a new and improved Hinge profile.
Keep up with Logan through her website below and be sure to check out her quiz to find out which kind of dater you are!
https://www.instagram.com/loganury/