As the warm weather fades, the night becomes cooler, and summer fades into memory, it is time to gear up for fall and whether that will continue to get colder and more intense as the months go by as we cruise into winter. While winter might be a ways off, fall is officially here!
As I wander through the east end of the city, the leaves are starting to change, theirs a nip in the air when I'm out walking my dog manny early, and it's that time to think about what footwear you'll need not only to get you through early fall but into the start of winter.
For those of you not aware, Reef makes top-of-the-line sandals and use their company to raise money and awareness for environmental causes that revolve around clean beaches and protected coral reef. Still, they don't just make sandals and try to do their part for the environment; they also produce some fabulous shoes and boots, so we wanted to showcase three options from our pals at Reef that are comfortable and perfect for fall.
REEF DECKHAND 3 TX in BEACH GRASS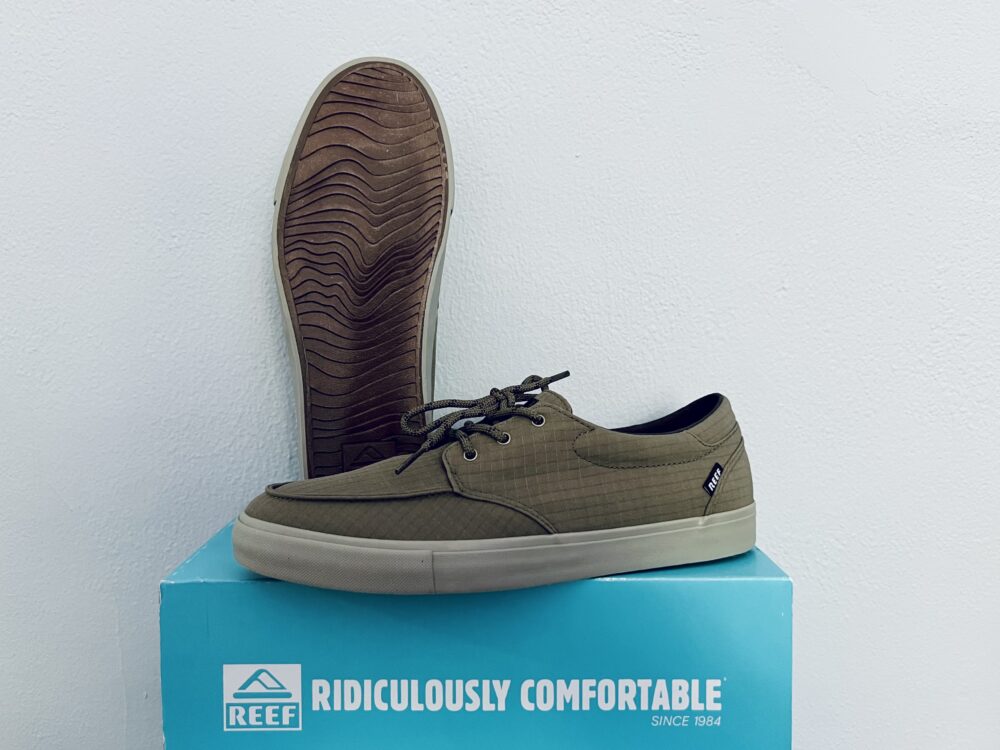 The Deckhand 3 TX is a different take on the classic boardwalk-inspired shoes. With premium cotton ripstop upper military-inspired rope laces, the Deckhand 3's standard compression moulded sock liner, arch support, and a resistant Swellular traction outsole offer the structure you need with the comfort you want.
That means these shoes are well made, super comfy and have a little extra traction, making them a super option for early fall, rainy days, or to use for the following summer as they also double as a great summer/boat shoe.
If you get them a bit dirty, they also wipe down easily, and the material also drys quickly, so no matter the weather or the mess, one day you can go from muddy walks with the dog to the next having lunches with friends with the Deckhard 3 TX.
That is unless you're looking to sport some great boots.
CUSHION SWAMI LE in TOBACCO/CORK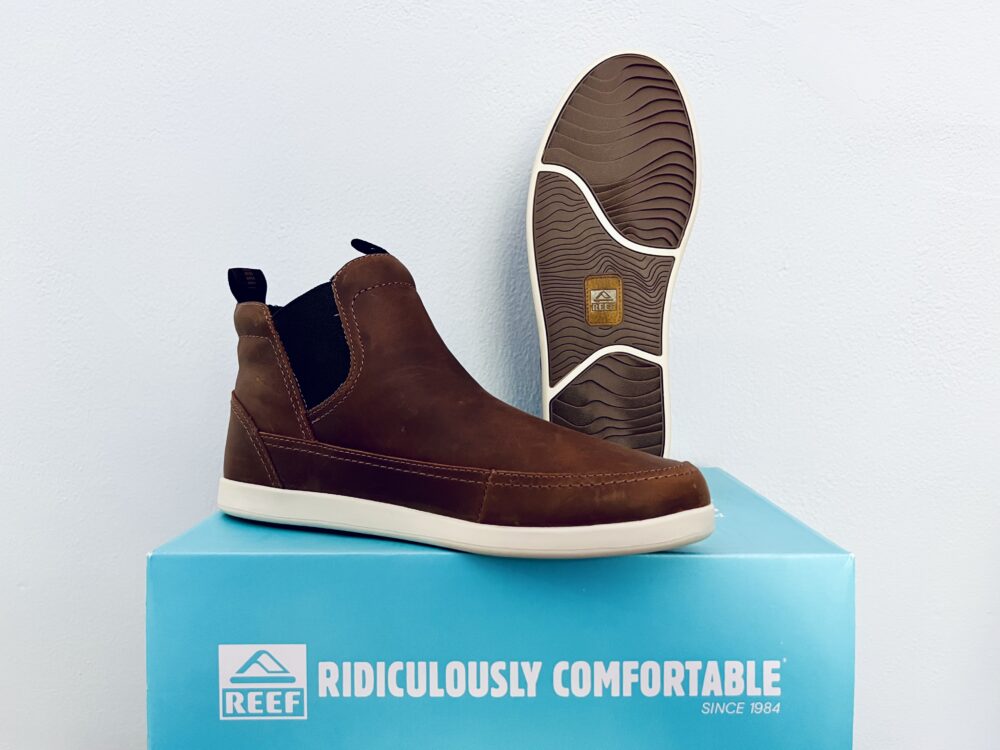 I have to admit that if you're looking for a great fall boot, we love the Swami Le from Reef. It slips on, stays comfy and looks good while doing it. What more could you ask?
These boots offer layered shearling lining beneath a premium, water-resistant suede upper. Hugging the ground is a feather-light rubber cup sole with the Swellular traction bottom, while inside, your feet get supported by the cushion bounce insole with arch support.
With added traction, superior comfort and a boot that looks great, this boot from Reef is the perfect choice for fall, and so is our final featured footwear.
REEF VOYAGE BOOT LE in SANDSTONE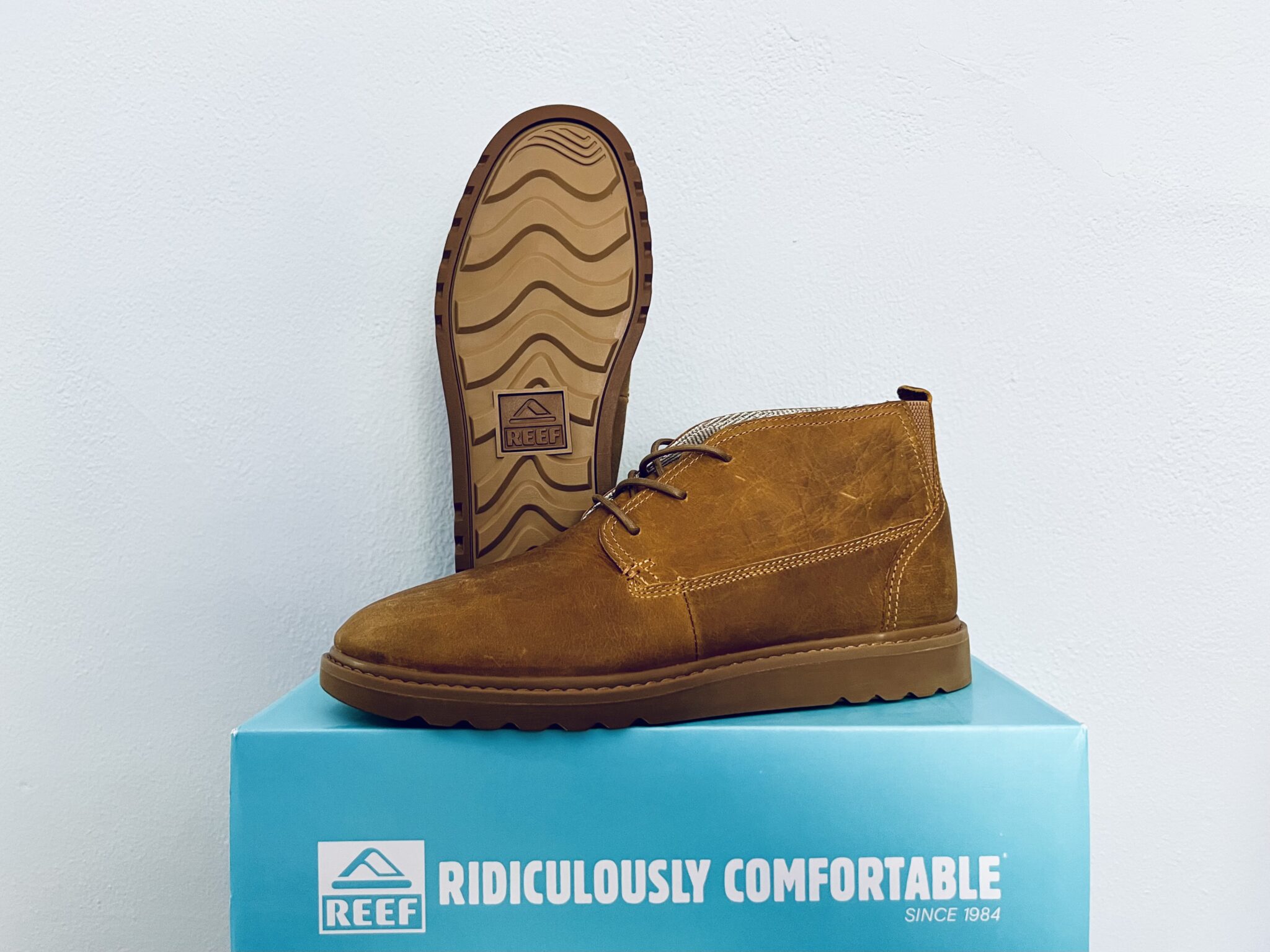 I'm a massive fan of this type of boot, and they are super comfy and have a great cushion, which makes me like them even more.
Rich full-grain leather envelopes a premium corduroy liner, pigskin tongue and heel lining. They've added a cork sock liner to make them extra breathable, plus the comfiest touches, arch support, heel cupping, a medium density support layer and a Swellular traction rubber outsole.
Now that makes them perfect for not only fall but the transition into winter and allows you to do it in comfort and style.
So, if you're looking for comfortable new shoes or boots for fall, you should check out the collection from Reef today.
*products provided by Reef for this review