I love coffee. Now, I don't love all coffee, but I do enjoy my fair share. Like many, each morning making coffee is one of the first things I do, but I must admit, while I want specific coffee favour profiles over others, what I love most is having multiple options in the morning.
While I'd like to have an array of different choices, that can be problematic (based on limited selections at your local store) or could be costly buying many big bags of coffee. So when I heard about Driftaway Coffee and their coffee subscription service, I just had to learn more.
Driftaway Coffee offers an array of outstanding coffee delivered right to your door monthly. Built around the idea of sustainability and rewarding the farmers that grow their beans, Driftaway not only thinks about the production and process, they think about their packaging and overall impact, and we believe that's pretty great.
Here's how the Driftaway Coffee subscription works:
In the first order, you'll receive four selections of coffee with a wide array of tastes and flavours. Over the first couple of weeks, test, review and enjoy the coffees and share what you love best.
In the following month, you'll receive more tailored selections. As you continue your journey of enjoying your daily java, the more feedback you offer, the more you'll receive coffees you love that fit perfectly to your tastes. It's pretty simple yet so smart.
Just order, and get ready to start your coffee adventure.
We loved all the coffees in our first order, but must admit, based on your taste, we are addicted to the EBN, Nutty milk chocolate & toast, and the GHA, Cola, Dark chocolate, and Carmel, both are truly delicious, and unique blends.
On top of enjoying some great beans, you can also dive into some cold brew.
Also offered in various flavours, the Cold Brew comes in a mega bag (aka a giant tea bag) filled with some delicious coffees.
Just pull out your fave pitcher, place the bag in, fill it with cold water, put it covered in the fridge and let it do its thing (90 minutes was the perfect balance for us).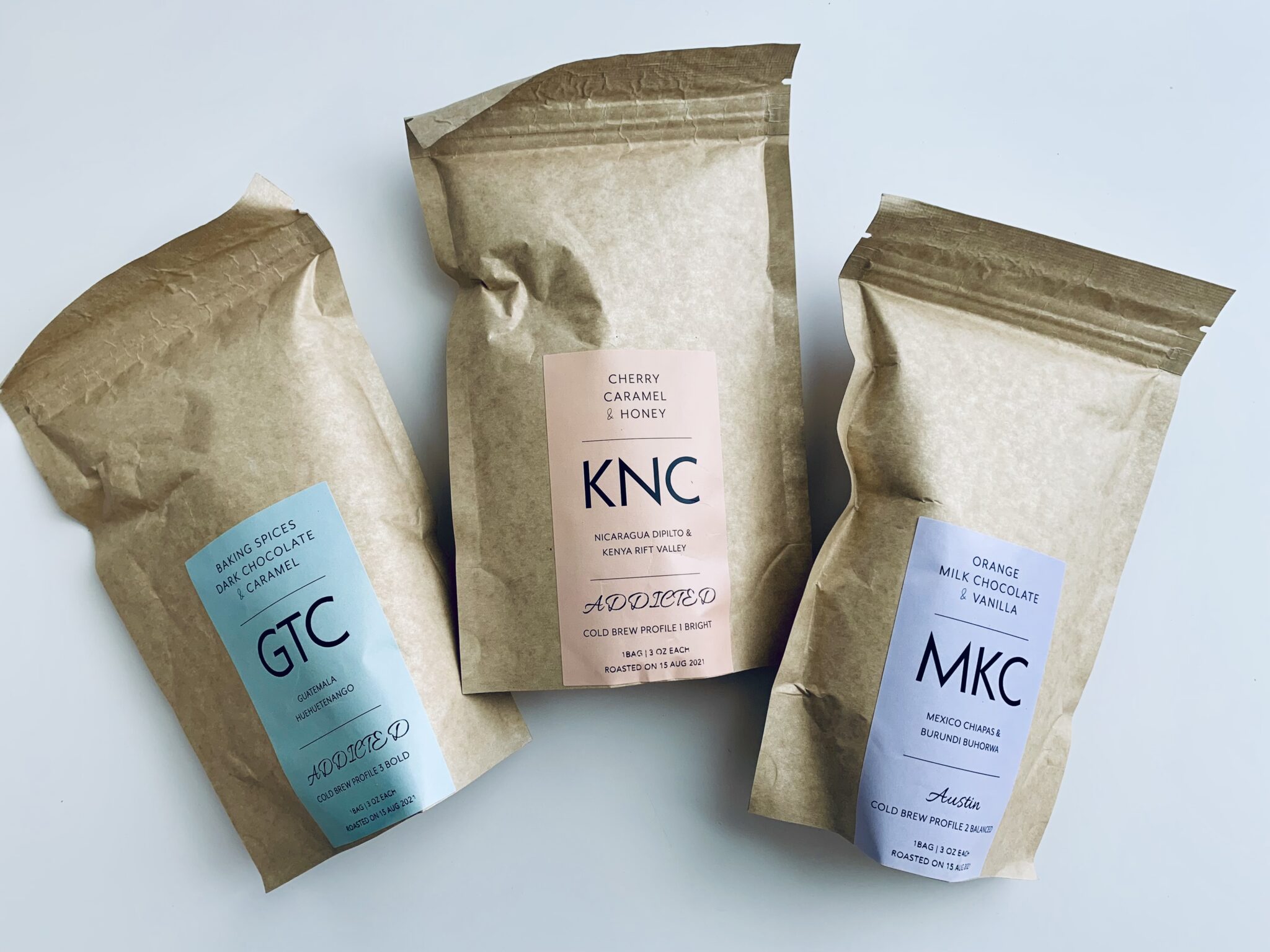 Excellent beans, delicious coffee, new flavours, does it get much better than that? Yes!
Not only are driftway the purveyors of unique beans and cold coffees, but they also send it all to you in sustainable packaging. Driftaway coffees are packaged and mailed in plastic-free, compostable material.
Speaking of packaging, we also love that your coffee comes with your name on it. That could be your company, first of family names, that's up to you, but we think it adds the perfect touch.
So why choose a Driftaway Coffee Subscription?
The fun and adventure of tasting an array of amazing and unique coffees
Finding the exact coffees, you love through a monthly tasting experience
Knowing your coffee is sourced ethically and responsibly
Not having to leave your house to get the coffee you love
Choose from single bags, explorer kits, gift selections, and so much more
Do it all from the comfort of your computer or phone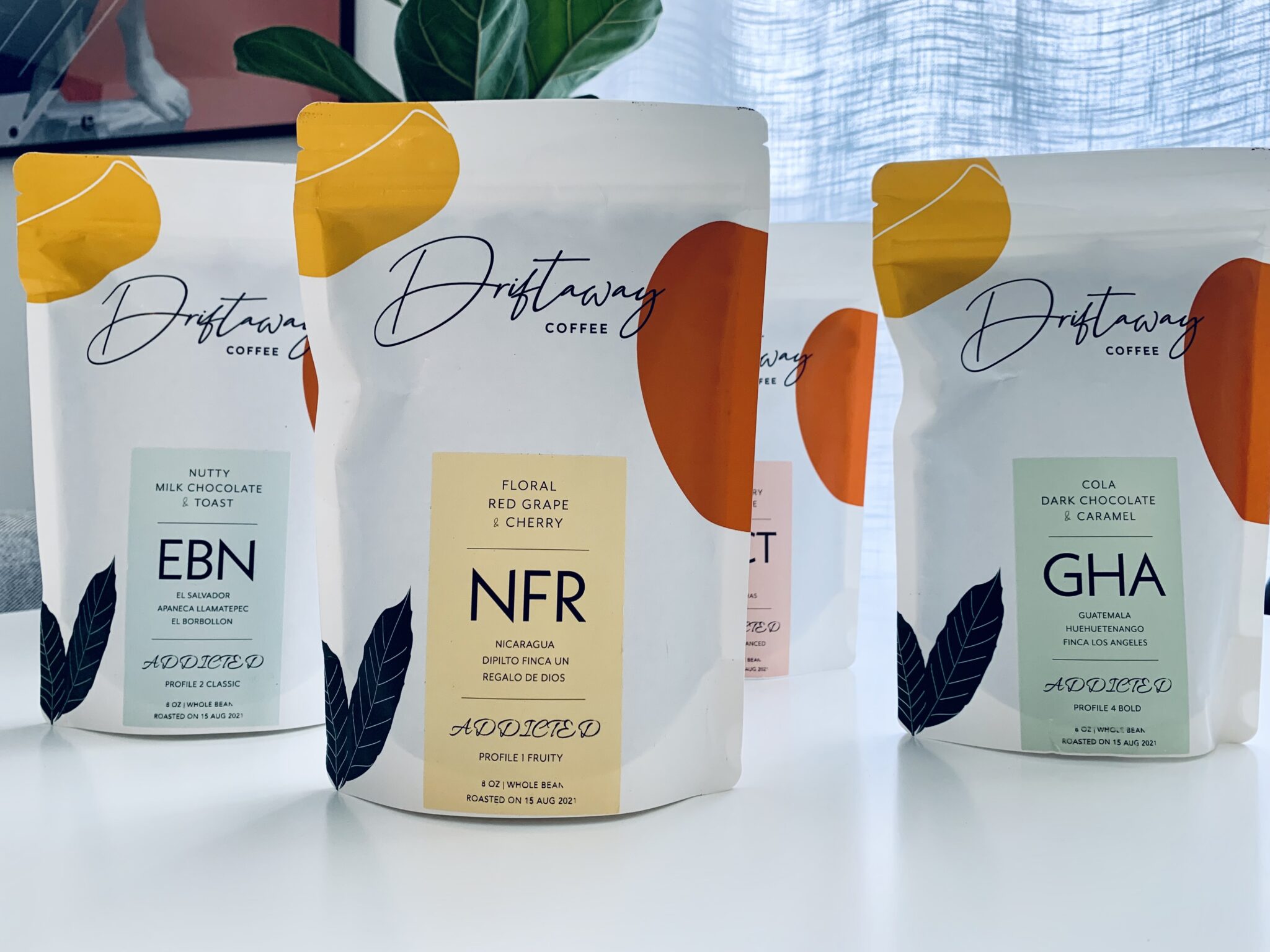 It's pretty easy to see why we love Driftaway Coffee. So much so that we've partnered with them to highlight some of our favourites, our go-to ways to make coffee, learning more about cold brew, and so much more, including enjoying the monthly subscription offerings that we'll be sure to share with you.
So to all the coffee lovers out there, cheers to you and a new adventure. May we all drift away into the perfect cup to make our day, every day!
For more, visit Driftaway Coffee today.
*This feature contains affiliate links. Product shown provided for review.