Post-workout recovery is just as important as your workout itself. Your physical fitness doesn't end when your workout does, take it from professional US Women's soccer star and two-time World Cup Champion Carli Lloyd, she knows a thing or two about how important it is to take care of your body after a vigorous workout or game.
Though recently retiring from professional women's soccer shortly after becoming the leading scorer in US women's soccer Olympic history, Carli continues to push her own limits, and holds taking care of her body in the same committed way she approaches her work outs as the reason for her incredible 17-year long professional career.
She's also a big fan of Canada's Symbodi, a premium massage device brand that recently asked her to join their roster of ambassadors. Symbodi is used by professional athletes to reduce muscle fatigue, increase range of motion, and improve muscular performance. They have a unique Airlock Suction system which lets you place their Vertiball or Vertiroller temporarily on any sturdy, smooth surface, like metal, wood, or plastic. Once it's securely placed, you can then work on loosening those hard to reach points. They're also light and mobile enough to keep in your gym bag for when you're travelling or doing a post-workout routine at the gym.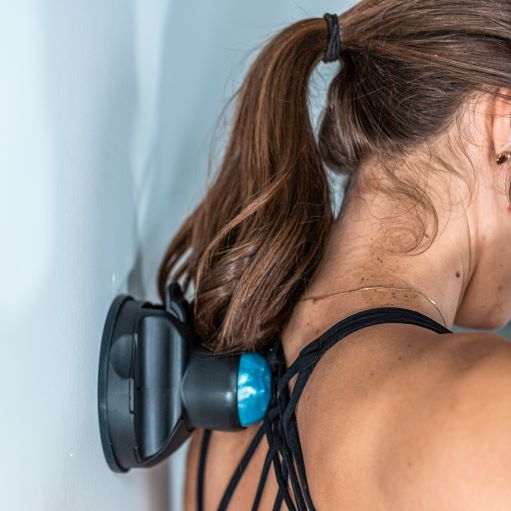 We were so fortunate Carli set some time aside to chat with ADDICTED about how her dedication to her post-game and post-training recovery enabled her to play professionally until the age of 39 – almost a decade longer than the average woman soccer player!
Now that you've retired, what do your workouts look like?
My workouts still consist of the functional movement strength training I was doing toward the end of my career. Even though I don't have to work out for a living anymore, I still feel healthier by being active.  I still will run several days a week or go on bike rides.  I love being active and doing other activities such as skiing, hiking, golfing, and pickleball.  I am enjoying being able to do a lot of activities that I wasn't able to while I was playing professionally.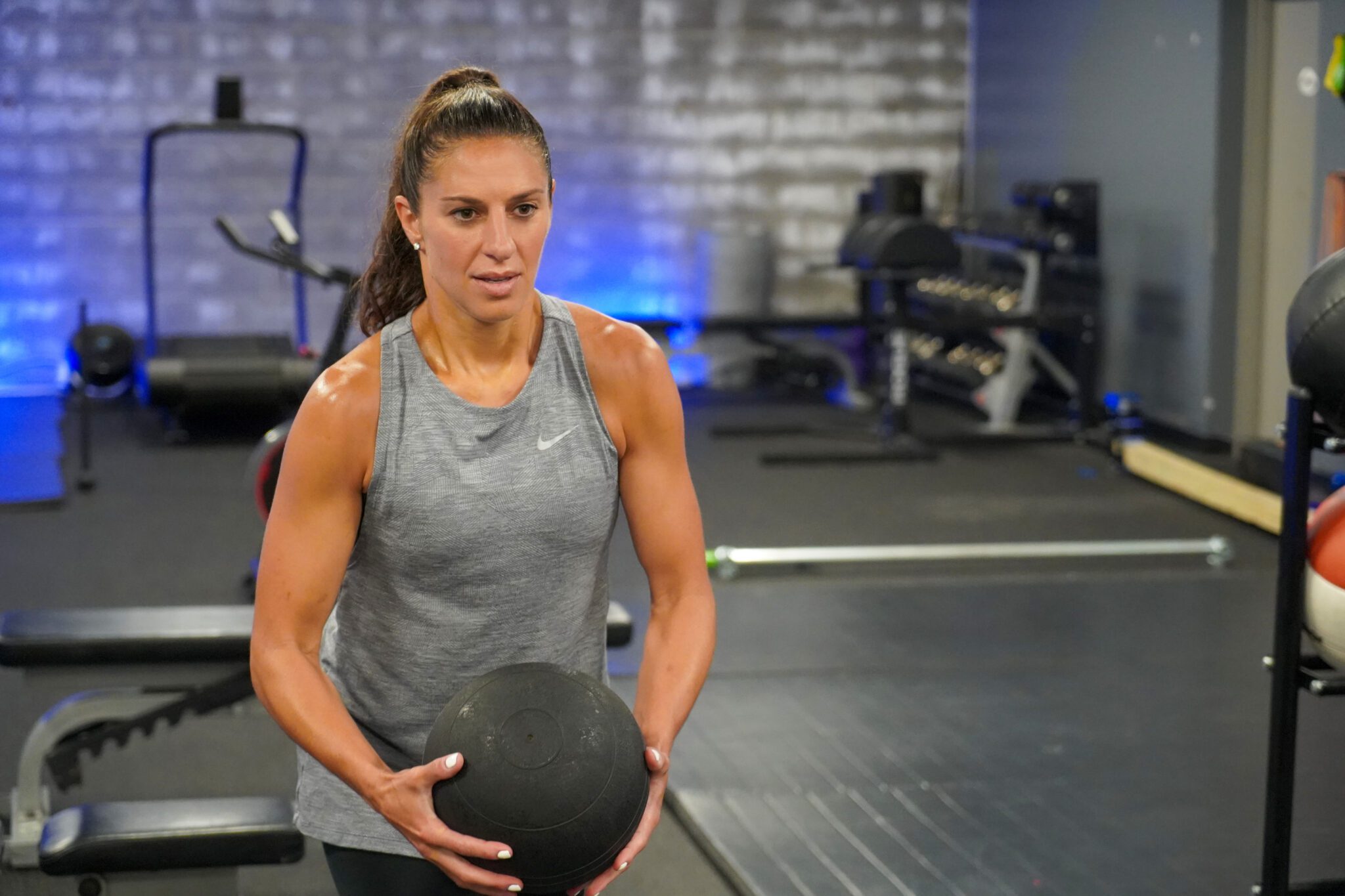 What did your post-workout game routine look like before?
Playing soccer professionally, I found myself constantly on the go, travelling from city to city. Soccer players sometimes have tight hips, glutes – all of that. Keeping loose and feeling good is really important before and after playing. Before having a Vertiball, I would pack a lacrosse ball in my suitcase to work on my knots after a game. I discovered Symbodi's Vertiball from an Instagram ad and have been using it ever since.
What intrigued me the most about the Vertiroller is the ability to roll out my back and glutes especially, with the dual roller head.  The versatility of both products comes from being lightweight.  When I'm traveling the last thing I feel like doing is putting heavy equipment or something that's going to take up a lot of space in my bag.
What tips would you give the average gym-goer or sports enthusiast for taking care of their body before and after they workout or play a game?
Even before you start your game or workout, I would advise being sure to get a good active stretch in for at least 15-minutes prior to any workout, being sure to work it into warm up exercises that start firing your muscles effectively. You're more likely to hurt yourself or strain a muscle if you push yourself too fast, too soon. There's no quick fix for an injury, so taking care of your muscles before you exercise is key.
Water! Hydrate before, during, and after your workout to keep muscles activating at the highest level.
Set realistic fitness goals that you can stick to. Work through discomfort; testing your endurance with each workout will help you achieve those goals and reach higher levels each time.
Never skip the cool down – even when you are in a rush, take the time to slow your heart rate and calm the body. A major part of my cool down process is taking care of my muscles afterward. I use the Vertiball for those tough to reach spots. They have this airlock mount that makes it easy to suction it on any smooth surface. I'll usually place it on a sturdy wall or mirror at the gym to help get into those tough to reach spots on my back and get at any knots I may have. It makes me feel a lot better. The Vertiroller is also another tool I never end a workout without. It's great for my glutes and my legs.
Catch up with Carli on Instagram at @carlilloyd and follow @symbodi for more recovery tips.