As Canada's Prime Minister recently said, "this pandemic, it sucks".  Truer words may have never been spoken.  The COVID-19 pandemic has impacted all of us in one form or another, and unless one of you dear readers happens to be a billionaire, probably not for the better.  With the long awaited second wave well under way here in Toronto, coming together and helping each other combat the spread of this virus is more vital than ever.  And one company is making a generous move to do just that.
DYMON Self Storage, a Canadian owned and operated storage solution company, is donating one million commercial-grade face masks to charitable organizations, front-line workers and community groups across the Greater Toronto area. The initiative is designed to protect vulnerable residents of the GTA in the face of rising case numbers by distributing DYMON face masks to front line workers and clients of charities and community groups to help combat the spread of COVID-19.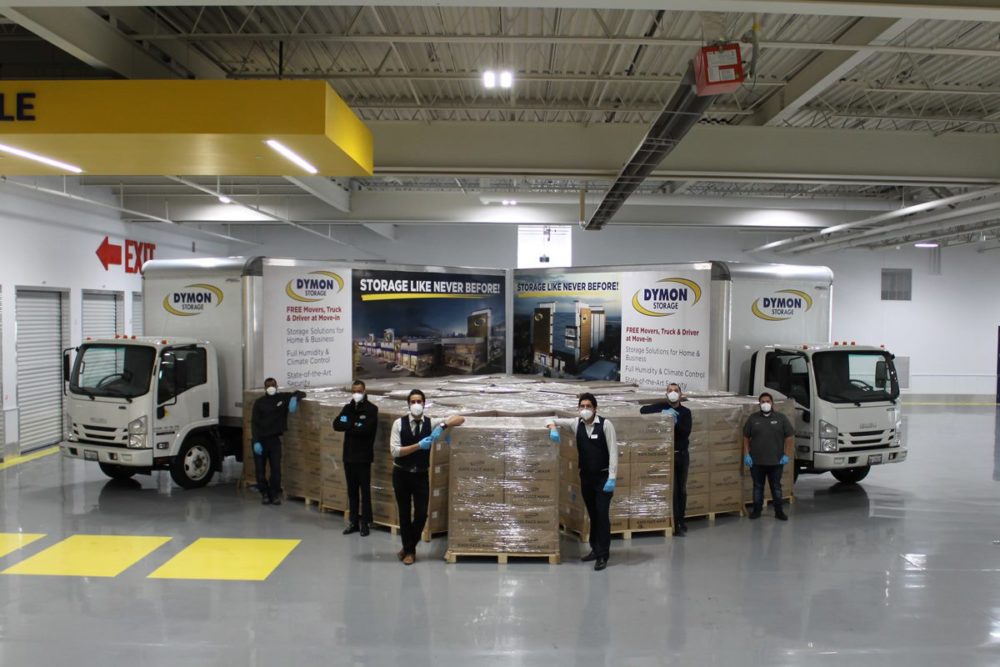 DYMON has already scheduled deliveries to numerous to charities across the GTA, including disaster relief and life-saving humanitarian aid organization GlobalMedic in Etobicoke. Here are a few of the organizations who will be receiving a much needed mask donation over the coming weeks:
GlobalMedic: 20,000 masks
Second Harvest: 20,000 masks
Covenant House: 200 masks
Diabetes Canada: 45,000 masks
Habitat for Humanity: 20,000 masks
Canadian Mental Health Association: 15,000 masks
"Like everyone, we are very concerned with the rise in COVID-19 cases across the GTA and want to ensure the health and safety of vulnerable people within our community," said Glen Luckman, CEO of DYMON. "DYMON Self Storage's donation of certified face masks to the GTA is a reflection of our corporate commitment to philanthropy and our pledge to donate 50% of profits and 50% of our value creation to charity over time."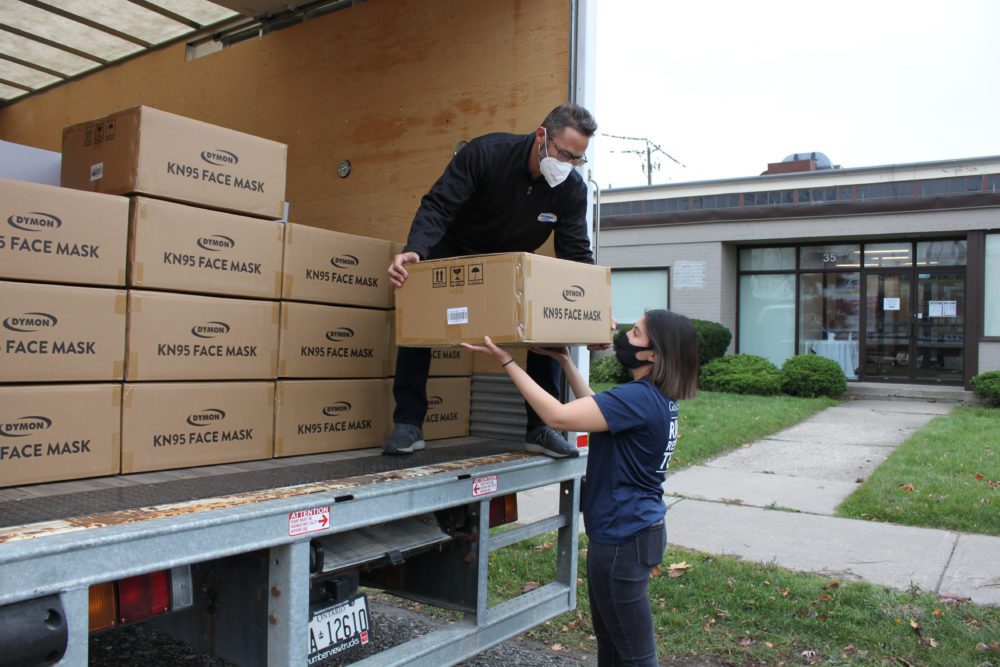 "As a community partner, it is essential that we take collective and decisive action to fight the pandemic," added Brent Wilson, President of DYMON. "Wearing a certified DYMON face mask is a critical preventative measure that we can all undertake to slow and stop the spread of COVID-19, particularly when used universally throughout our community."
DYMON's commercial grade face masks are in the GTA today, and are ready to be delivered immediately to organizations and communities across the region directly from the company's state-of-the-art climate-controlled self storage facility in Etobicoke.
Made to exacting standards, DYMON's commercial grade face masks are individually packaged and have a five-layer construction designed to filter at least 95% of particles to help reduce the exposure to airborne contaminants, including the coronavirus. Featuring a better seal against the wearer's face than surgical or cotton face masks, the DYMON face mask design ensures that individuals are "protected from others" and "others are protected from them".
There are still hundreds of thousands of masks available to be donated. If you are a charity or community group that needs protective face masks to safeguard your employees and clients, please visit DYMON Self Storage online at dymon.ca or contact the DYMON Self Storage team at 416.844.3874.