Looking to fill your calendar this spring and summer? We don't blame you. After two years of getting all of arts and culture through a screen at home, most of us are ready to get out, see the world and experience something new.
So, when we heard that Luminato Fesitval Toronto is set to return on June 9th, we had to share it with you.
Luminato Festival Toronto – the city's international festival of arts and ideas – will return this summer from June 9th to June 19th with a bold line-up of exceptional art that will reignite Toronto. Over the course of 11 days, Luminato will deliver a significant celebration of creativity that spans Toronto and the GTA in both familiar and unexpected places.
Luminato Festival Toronto will shine a spotlight on the Toronto region, offering inspiring, large-scale experiences that unite audiences and artists through exceptional moments of discovery, community building, and art. The festival will highlight climate change and sustainability, as well as equity and inclusion through visual art, theatre, music, and dance.
"Luminato is here to reignite the much-needed joy and inspiration that we all missed over the past few years; just like we did 15 years ago after the SARS epidemic," says Celia Smith, CEO of Luminato Festival Toronto. "In 2022, we will be an enthusiastic reminder to local, national, and international audiences that the Toronto region is an exceptional place to visit and live, and that culture is at the heart of our shared stories and experiences."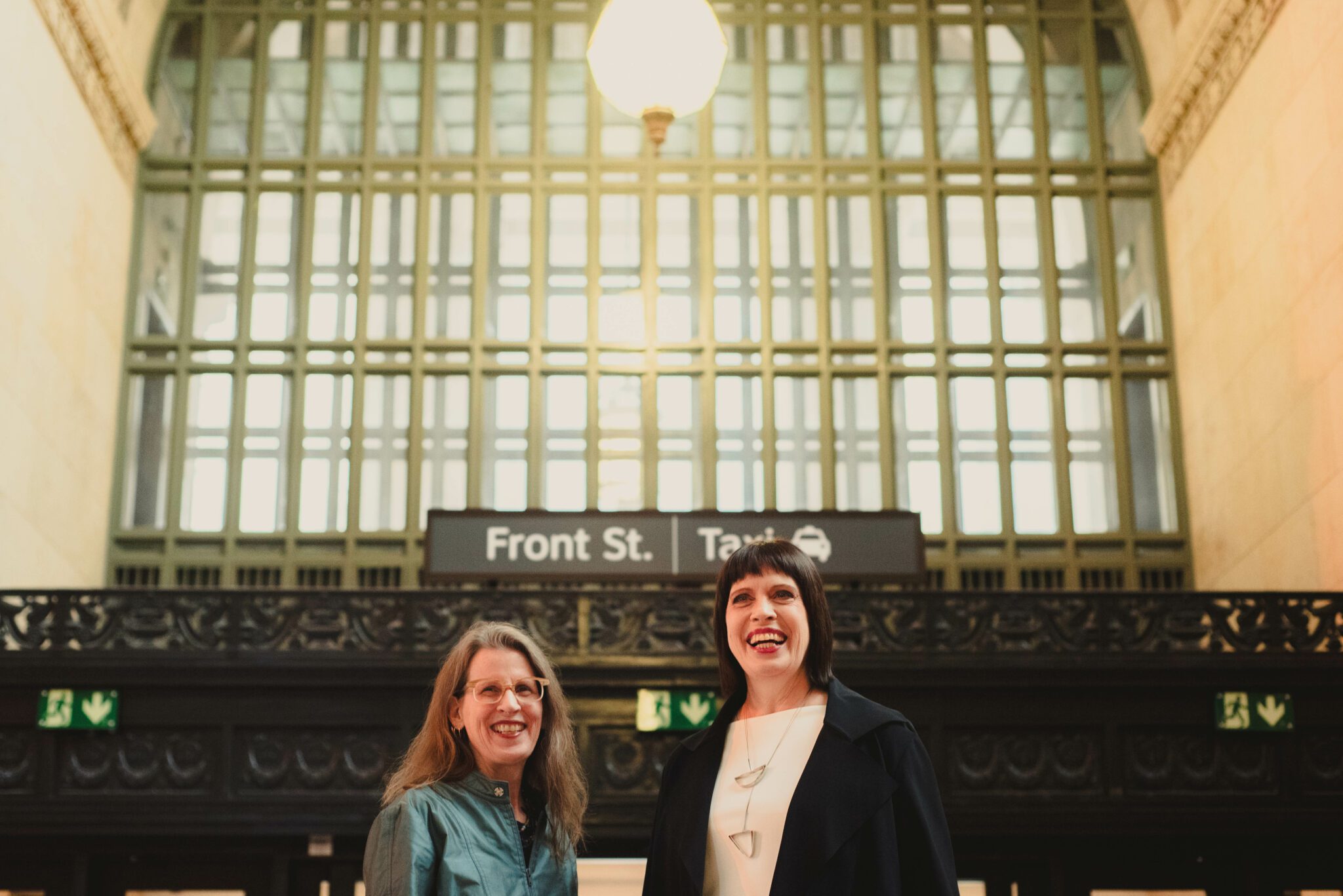 The festival will feature two free weekends of celebration beginning with the world premiere of Edward Burtynsky's In the Wake of Progress at Yonge-Dundas Square. Luminato Festival Toronto visitors will be the first in the world to witness this spectacular immersive experience. The closing weekend will feature two days of free, accessible events and experiences at Woodbine Park including music, dance, installations, story-telling, food, and conversations. Luminato will animate a different GO Train line each workday of the Festival with in-station and on-train performances and activities, launched from stations located in diverse, high-commuter neighbourhoods across the GTA.
Some of the programming includes:
Edward Burtynsky's In the Wake of Progress
(Outdoor Immersive)
Commissioned and Co-produced by Luminato Festival Toronto
Produced by Edward Burtynsky, Bob Ezrin, and Julia Johnston
World Premiere
June 11-12, Yonge-Dundas Square
Free and Outdoors
The world premiere of renowned Canadian photographer Edward Burtynsky's In the Wake of Progress is free to the public on the immense digital screens surrounding Yonge-Dundas Square, in a fully choreographed blend of photographs and film, with a staggering musical score.
This free, outdoor experience in the heart of Toronto tells the epic tale of humanity's impact on the planet. Co-produced by Canadian music legend Bob Ezrin, In the Wake of Progress presents the powerful imagery of global landscapes usurped by human activity in contrast to the dazzling urban centre, at a moment when the health of our planet is an urgent international priority.
An epic project, 40 years in the making, Edward Burtynsky's In the Wake of Progress is an urgent call to action, and a quest for hope, as we face one of the greatest existential threats of our time: the climate crisis.

Light Bulbs On Stage Theatrical scene with colored glitter neon bulbs for presentation or concert performance. Night show in festive evening

What You Won't Do For Love
(Theatre)
A Why Not Theatre Production
Written by Tara Cullis, Miriam Fernandes, Ravi Jain, and David Suzuki
Directed by Ravi Jain
World Premiere
June 9-12 and June 17-19, Canadian Opera Company Theatre
Ticketed
Experience a special evening with renowned award-winning environmentalists David Suzuki and Tara Cullis in What You Won't Do For Love, a unique and intimate theatre experience that asks whether the love we have for each other can inspire us to take action for the planet.
Actors and real-life couple Miriam Fernandes and Sturla Alvsvaag navigate a poetic and playful dialogue on stage with David and Tara (who have been a couple for 5 decades); through honest reflection and lively conversation, they share powerful insights and captivating stories garnered over a lifetime of environmental activism and the deep bond of their partnership.
Directed by Why Not Theatre Founder and Co-Artistic Director Ravi Jain (Sea Sick, Prince Hamlet) and produced by Broadleaf Theatre Artistic Director Kevin Matthew Wong (The Chemical Valley Project), What You Won't Do For Love asks us to consider love's capacity to inspire action and propel us all towards a healthier, sustainable planet.
Beloved: A Celebration of Toni Morrison and Black Women Writers, with Donna Bailey Nurse
(Literature, Music)
June 17-18, The Winter Garden Theatre
Ticketed
Beloved: A Celebration of Toni Morrison and Black Women Writers, with Donna Bailey Nurse, brings together internationally renowned authors including the recipient of the Commonwealth Writers' Prize Aminatta Forna (The Memory of Love), Myriam J.A. Chancy (What Storm, What Thunder), Francesca Ekwuyasi (Butter Honey Pig Bread), Rebecca Fisseha (Daughters of Silence), Zalika Reid-Benta (Frying Plantain), and winner of the Nigerian Prize for Literature Cheluchi Onyemelukwe-Onuobia (The Son of the House).
Hosted by Nicky Lawrence and directed by Dian Marie Bridge, each evening features acclaimed authors in conversation and celebration with leading Canadian curator and literary critic Donna Bailey Nurse complemented by readings and music from a house band led by Orin Isaacs. Join us as we honour the legacy of Toni Morrison and celebrate the unrivalled impact she has had on Black women writers around the world.
June 17: Zalika Reid-Benta, Rebecca Fisseha, Francesca Ekwuyasi, with a special guest appearance by Cheluchi Onyemelukwe-Onuobia.
June 18: Myriam J. A. Chancy, Aminatta Forna, with a special appearance by Esi Edugyan.
So, if you're looking to add a little art and culture to your June, you might want to check out Luminato Festival Toronto.
For tickets and programming visit the Luminato Festival Toronto website today.