Valentine's Day shoppers can breathe a sigh of relief this year! It's a time where restrictions still plague local businesses, and shoppers are worried that supply chain and delivery delays will leave them empty handed (Oracle Retail Research) going into Valentine's Day.  Thankfully, local Toronto  retailer SAM and LANCE is giving shoppers a chance to "gift with purpose" by extending the availability of their gift-giving treasure trove of local, socially conscious products from women owned brands to the UberEats Platform for local same-day delivery!
Launched in 2019 by sisters, Alora & Veronica May, SAM and LANCE is a Toronto-based online shop carrying seasonal subscription & curated gift boxes featuring fairly traded, eco-friendly and sustainable products sourced exclusively from women-owned businesses. Named after the grandmothers who inspired them to be strong and care for others, SAM and LANCE, seeks to empower women locally & around the world, by creating a marketplace that connects shoppers with high quality sustainable products for every one of life's moments – from movie nights and manicures to running a marathon for the first time.
"Creating a solid foundation for the amazing local women-led businesses we feature on our platform is our priority," shared co-founder Alora May, "Partnering with UberEats allows us to deliver on that promise, while helping shoppers avoid any delays this Valentine's Day."
According to Google Trends, searches for Valentine's Day Gifts peak during the period of February 7-13, potentially posing a problem for timely delivery. This may be why 64% of last minute shoppers are choosing to shop locally. E-commerce retailers like SAM and LANCE, who specialise in sourcing high-end local items for their digital storefront, tend to ship their products outside of Toronto, and wanted to find a way to increase their local presence, reduce delivery times and find a more sustainable option for local shipping.
"We believe that every purchase has power," revealed co-founder Veronica May, "Most people think of food delivery when they think UberEats, but now we're offering the option to shop SAM and LANCE and get some amazing products while simultaneously driving change, fighting inequality and supporting our local community with every purchase."
UberEats users in the 4-6 kilometre radius of SAM and LANCE's HQ, will be able to purchase their Galentine's Day Box, Valentine's Day Box and the Birthday Box for quick door to door delivery.
The Galentine's Day Box ($40)
Contains: A print by the amazing Stephanie Chinn perfect to frame on the nightstand, Province Apothecary lip balm to heal those winter lips, So Luxury Oat Bath Soak to relax the muscles and moisturize the skin & a Mimi & August Mini Candle.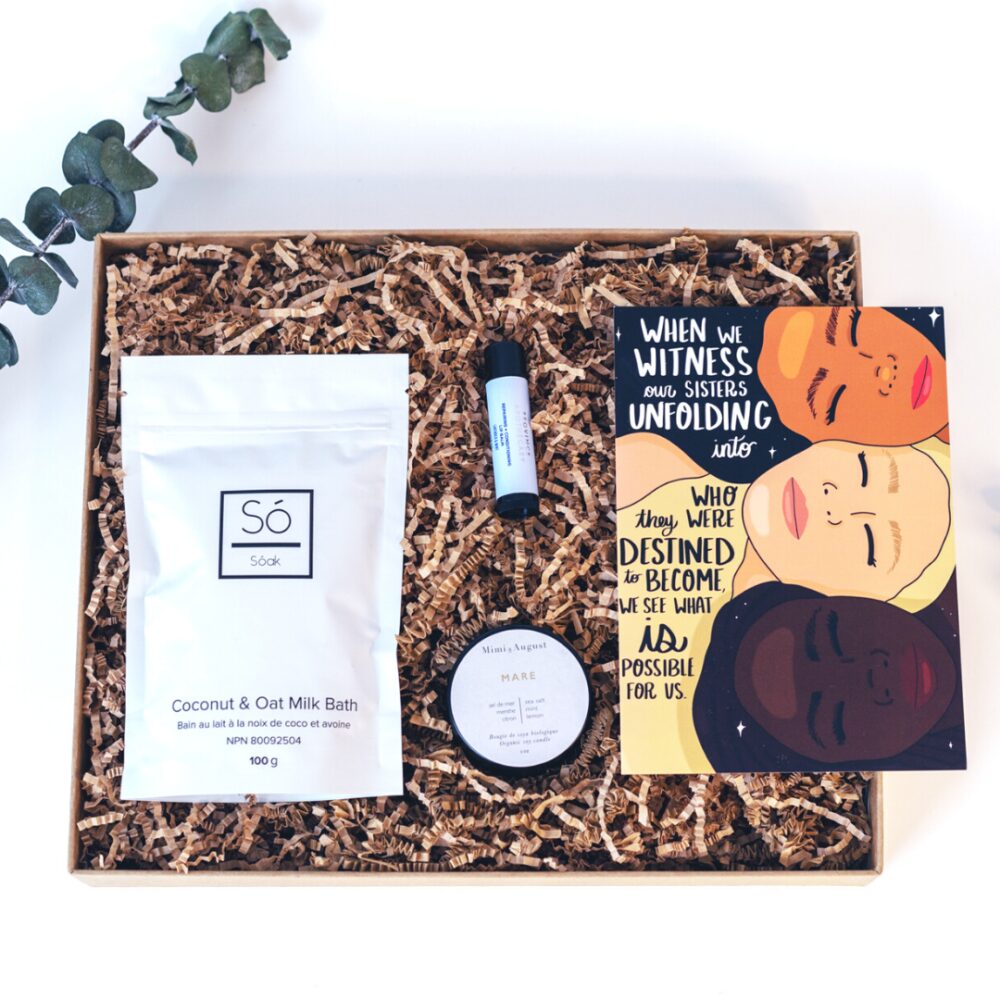 The Valentine's Day Box ($63)
Contains: Luxurious bath salts from Holistick, a all natural wellness brand based in Toronto and inspired by Bali, a Clara Lifestyle handmade statin scrunchie & a Mimi & August Mini Candle.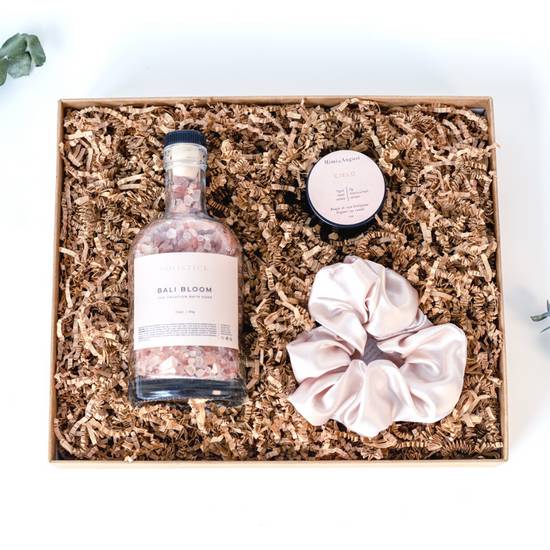 The Better Than Birthday Cake Box ($60)
Contains: Métis-owned Land of Daughters' "Happy Birthday Candle", Beauty From Bees Hand Balm, a unique twist on hand lotion in a solid stick form;  Comeback Snacks, Salted Chocolate Caramel Popcorn & The Good Tee Organic Cotton Scrunchie, ethically made with fair trade organic cotton.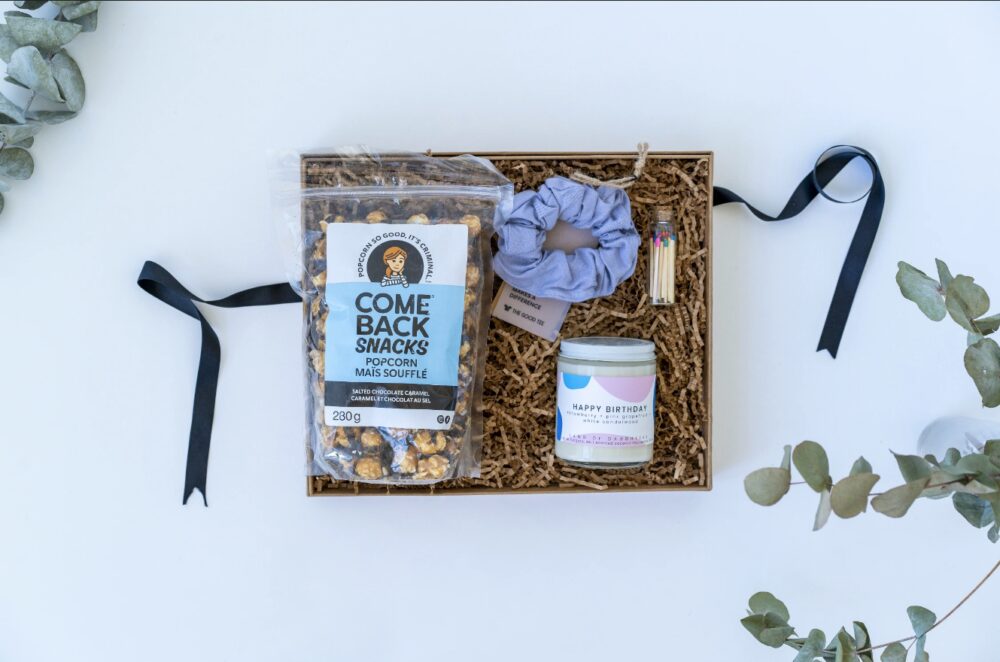 Shop SAM and LANCE this gal/valentine's day and get a gift with purpose.