They say the holiday season is all about giving, and what better gift to give than the gift of feeling great. I know from personal experience that big gestures and cute gifts are lovely, but after the last two years we've collectively shared, I'm pretty sure the best thing you can do for yourself or that someone special is to give them the pampering they deserve, or the tools to do it in their own time.
While spa and cosmetic treatments are primarily reserved for the wealthy, this holiday season, we wanted to bring you the perfect gift guide to help you feel and look your very best or give the gift to offer just that to someone else.
Let's begin!
Soak That Stress Away
Alright, I'll admit that you can't just expect a bath to take away all of your stress, but, a good soak can not only remove you from a bad or trying situation and give you the time to rest, it can also provide some much-needed pampering and relief.
Humans have seen the benefits of soaking in Epsom salts throughout history, and what better way to do that than with some great products from Dr Teal's, my bathtime go-to.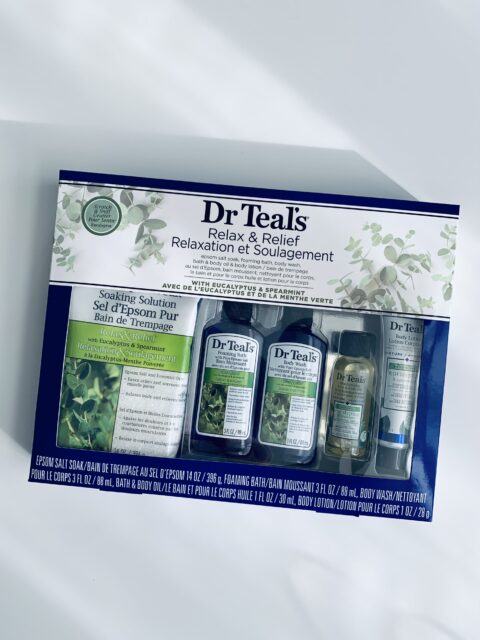 Not only do they have some great Epsom salts, but Dr Teal's also offers soaks, oils, creams, and so much more, including great holiday packs, like their Relax and Relief Kit to help get you into your zen state, if only for 20 minutes.
Stay Hydrated
Yes, that means drink your water, but it's also a reminder to make sure you or someone special has the products they need to get them through the dry and windy winter season, and that means some fantastic hydrating products from belif.
I tested the Aqua Bomb Sleeping Mask earlier this year and loved it, so I just had to include the Explosive Hydration Holiday Set to help keep you perfectly hydrated this holiday season.
A Helping Hand
They say you can only help someone else when you've first been sure to help yourself. The same is true for your hands. Mine need help, and if you're like me, you need someone to tell you what to do to save them, use soap that doesn't dry out your hands, and follow up with hand cream, often.
That is where J.R. Watkins handcare comes in. From great soaps to much-needed hand cream, the combo of these will drastically help your hands as winter sets in and right through our coldest season.
Look Good, Feel Good
As someone who was not about to grow long hair during a pandemic, I learned to cut my own hair, and I've managed to do a pretty decent job. That being said, the only way one can accomplish this is with good lighting, many mirrors and the right tools, of course.
That's when the 3-in-1 Haircutting Combo Kit from Conair comes in oh so handy. Whether you're doing a trim, a full cut or just want to clean things up. This all-in-one kit has everything you need to look your very best.
This holidays season, whether you give yourself the gift of feeling good, pass that along to someone else, or maybe both, we suggest thinking about gifts that bring joy, are helpful, or uplift the recipient.
Now, what would a season of giving be without another giveaway? Enter to win all the above products, including the 3-in-1 Conair kit, the J.R. Watkins handcare bundle, belif hydrating skincare gift set, and the Dr Teal's holiday pack.
Enter on Instagram here:
Enter Everywhere else here: