I'm one of the lucky folks who's been able to work from home throughout the COVID-19 pandemic.  Spending more time at home, I've been trying to take better care of myself and my surrounding environment.  Keeping things clean has been both a priority and a challenge, especially with 3 pets in my household.  Seeing my struggle, and having his own positive experience with his iRobot Roomba i7+ Mark hooked me up with my very own Roomba i3+, and he's doing the very same thing for one lucky reader today on our 5th Day of Giving!
If you aren't familiar with the iRobot brand, let me give you a short history lesson.  The company was founded in 1990 by a team of roboticists from Massachusetts Institute of Technology (yes, that MIT).  MIT grads Colin Angle and Helen Greiner, and their MIT Professor, Rodney Brooks had a vision of making practical robots a reality.  With research and experimentation, the team developed some of the world's most important robots, working with archaeologists, the military and NASA and beyond.  iRobot has brought devices to warzones, to science labs, to hospitals, and to outer space, all of which prepared them to bring robots right into our homes. The first Roomba robot vacuum launched in 2002. Over the past 28 years, the brand and the devices have evolved, integrating the latest and greatest technologies to impress industry and consumers alike.
Having my very own Braava to help me avoid the task of mopping, I was excited to try out the history-making robot vacuum for myself.  From right out of the box, I found myself impressed with the i3+.  I never thought I would call a robot vacuum stylish, but it is!  It comes in a dark grey colour that blends well with my dark wood floors, and the design incorporates a chic looking fabric overlay, meant to reduce dust collection and fingerprints.  The + part of the name comes from the i3's Clean Base, a device that acts as a charging station and automatically empties the Roomba of dirt, so you don't have to.  The base comes in a matching dark colour, and I was able to find a spot in my home that was accessible to the Roomba while remaining out of the way.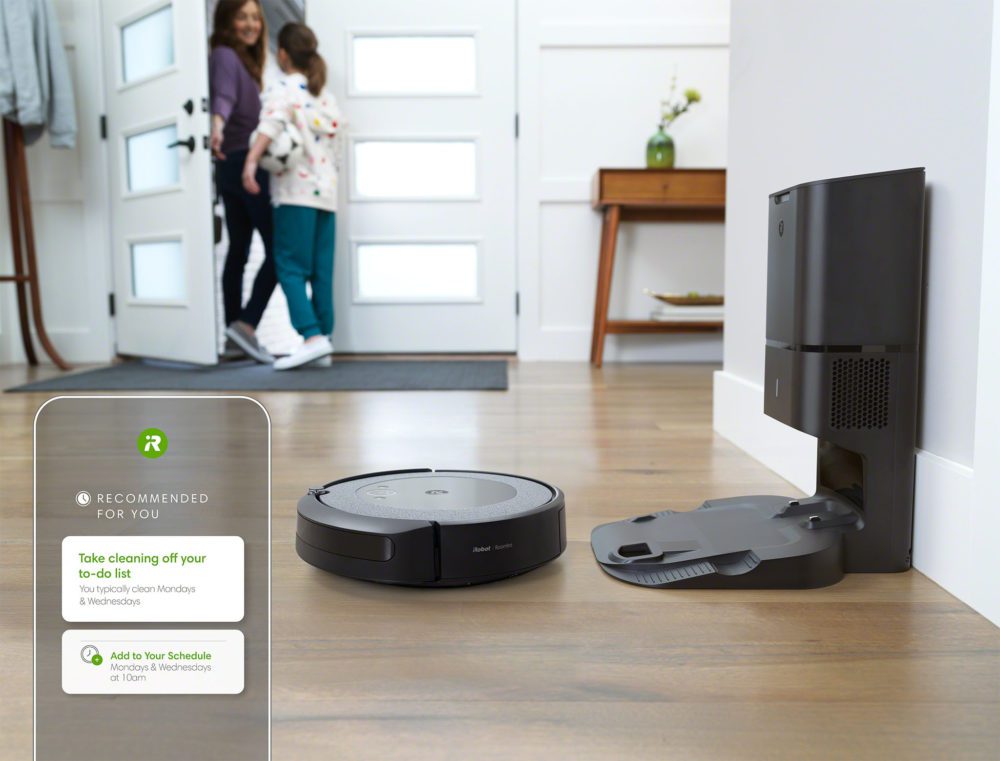 While the i3+ was charging up, I pulled out my phone and set the device up on my iRobot Home App,
powered by iRobot Genius.  The app (available for iPhone and Android) can help schedule cleaning jobs, can guide multiple iRobot devices to work together, and, my favourite part, can help you locate your device in your home if it gets stuck under furniture or in a corner, which can happen as it works to learn the layout of your home using its iRobot Genius Home Intelligence technology.  One that was set up, all I needed to do was tap the "clean" button on the Roomba, and away it went!
The Roomba uses a 3-Stage Cleaning System with its Dual Multi-Surface Rubber Brushes, and Power-Lifting Suction to pick up and pull in embedded dirt, debris and pet hair. The Edge-Sweeping Brush is specially designed to sweep debris away from edges and corners.  Its Dirt Detect Technology uses sensors to recognize higher traffic or more dirt prone areas in your home, giving them a more thorough clean. As a pet owner with allergies, I love that the Roomba i3+ uses a High-Efficiency Filter that captures 99 percent of pollen, mold, dust mites, and cat and dog allergens.  Being a robot, the Roomba i3+ is purposeful and logical in its cleaning strategy, moving in neat rows across variable surfaces to ensure every section is thoroughly cleaned.   And if the robot's battery runs low, the i3+ will head home to its base to charge, and then resume cleaning until the job is complete.
If you have Alexa or Google Assitant enabled devices in your home, you can simply use the power of your voice to get cleaning.  Just link up your device through your iRobot app, and you're good to go.  As mentioned, iRobot devices can also work together to keep your home cleaning.  The Roomba i3+ includes supports Imprint Link technology, meaning it can team up with my iRobot Braava jet® m6 mopping robot so that once the Roomba is done vacuuming, the Braava can mop up right after. I never knew how luxurious it could feel to have clean floors all the time, especially now that I'm home so much more, so I can honestly say having my own little iRobot cleaning team has been life-changing.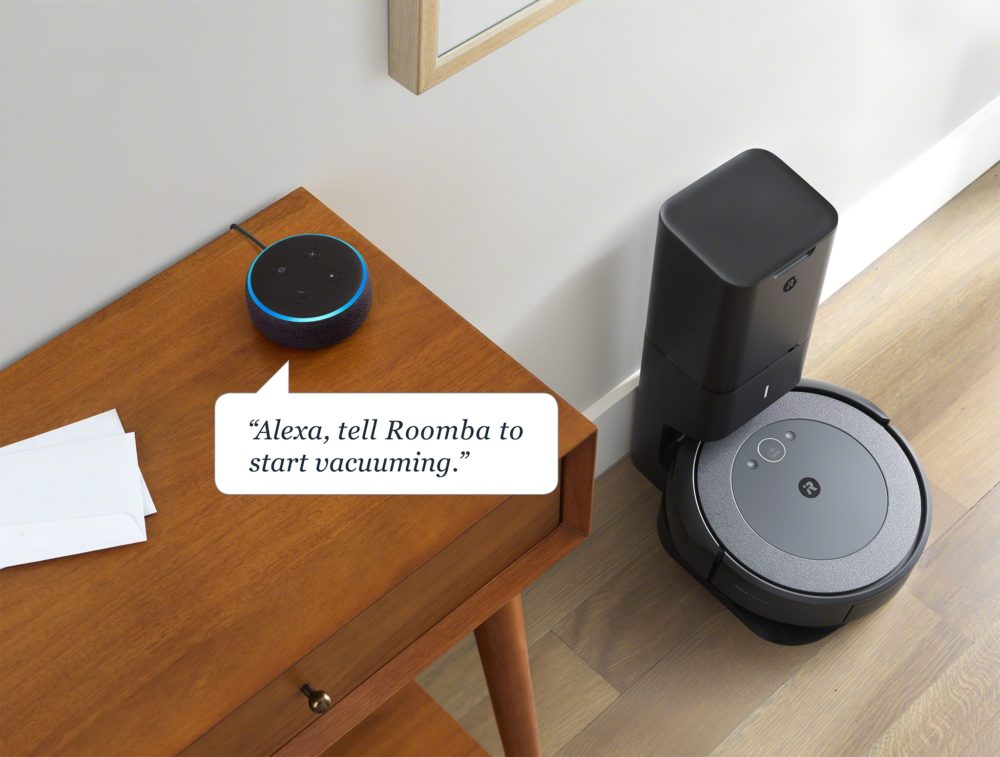 Valued at $749.99 CAD, the device is on sale for the next 10 days for $649.99 CAD.  Click here to learn more about the Roomba i3+ and head over to @themaleaddict on Instagram to enter to win one of your very own!
View this post on Instagram