We have one planet that we get to live on, and among the seven continents and some 200 countries, we have a plethora of beautiful places to visit. The list is, in fact, endless, with the natural phenomena and modern wonders that we are privileged to have in this world! To be able to travel the world? That's something that you should grab with both hands. You can spend money and time in the best way when you choose travelling over every other hobby. There are so many places to see that it's hard to fit every single one of the 200 countries into a lifetime.
It's for this reason that you need a bucket list. You should add the destinations that you plan to visit at least once in life. The reasons for travelling are endless, and before you head out on the bucket list trip of a lifetime, let's explore some of the best reasons to start travelling:
When you engage in your bucket list trip, you are leaving all of the everyday worries behind you so that you can explore.

Travelling gives you a little more self-esteem than you expected to have. When you travel, you've achieved something amazing. You've been planning this for so long that to actually go abroad and do the things you've wanted to do is a

boost to the confidence

!

If you are dealing with any pain in life, travelling gives you the chance to let it go – even if it's only for a while. You can head out into the world and feel ready for anything.

Travelling the world gives you more insight than you would have elsewhere. You will be able to open your mind to new places, new cuisines, new music – you name it, you'll find it!

Getting off the pages of your bucket list and making them a reality isn't always easy, but you do get a chance to live in the moment when you do finally do it. You can think about living in the present a little more and enjoy life in a way you never thought possible.

Lastly, travelling the world gives you a big chance to

learn from other people

, and those are the people who will play a part in your future. They will change the way you see the world by giving you a new perspective on your journey.
There are many, many more reasons that you should go and travel but these are the ones that we like the most. With this in mind, you now need to start putting together your bucket list of destinations that you should visit at least once. To help you to make this process of elimination a little less overwhelming, we've put together a list of amazing places that should be somewhere you prioritise visiting!
Temples of Cambodia
Cambodia has a history that is intricate, and when you visit Angkor Wat, you will see that the detail put into the masterpiece is incredible. The temples of Cambodia need your attention, and it's not until you get there you'll see why. Angkor Wat has over 3,000 nymphs carved into the walls. Every single one of the carved celestial nymphs is unique. You cannot miss this Cambodian experience, so add it onto the bucket list.
Cappadocia, Turkey
All of those postcards pinned in you home of dreamy places to go will include Cappadocia in Turkey. It's got those arid valleys and rock formations that are simply bizarre; the homes that are carved directly into the rocks are from the Bronze Age. The landscape is reminiscent of the moon, and the Love Valley is defined by the phallic formations that indicate the underground cities. It's a region that must be explored to be appreciated.
Petra, Jordan
Did you know that in Greek, Petra means "rock"? Most people don't know this, but you'll see why when you research it. It's a city that has been carved entirely from the cliffs, which gives it the air of mystery it holds. There are boulevards, facades and archways that you cannot miss. When you arrive in Petra, make the temples and tombs a priority of yours. They're known as The Rose City, purely because they have all been expertly carved from pink sandstone. Do you need anything more romantic than that?
The Lakes of Croatia
Croatia has many different bodies of water to be seen, but one of the masterpieces that you justs cannot miss are the Plitvice Lakes. If you believe in magic, you're going to feel right at home here, with the waterfalls ready and waiting to tell you fairytales! The hiker within will love the many walking trails that wind around the lakes; it's just the most serene place to be if you're looking for a little peace.
Patagonia National Parks, Chile
You want to explore Earth in all of her natural beauty, and the Torres del Paine National Park is one such beauty. Located in Patagonia, Chile, you will see nothing short of a dreamscape. Turquoise lakes and glaciers that crawl ever so slowly, the deepest valleys and the tallest ragged granite rocks – it's all to be seen here. You can step through to another plane, or so it feels when you enter here. You leave the rest of the world behind.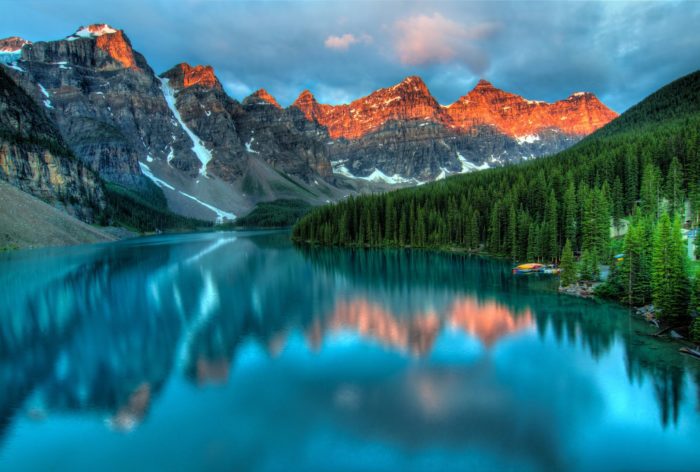 Victoria Falls, Zambia/Zimbabwe
If you want anything on your bucket list, it's the waterfalls of the world. One such waterfall that is an absolute must-see is Victoria Falls, located on the border between Zimbabwe and Zambia. The Zambezi River is huge, so imagine it crashing over the basalt gorge. It's enough to never want to go home again – especially once you witness the rainbows in a way you've never seen them before.
Bagan, Myanmar
Those who can appreciate religious monuments will hold reverence for Bagan. The Buddhist monuments here are simply surreal and stunning to view. The pagodas and ruins, sacred sites and sites of archaeological interest are a must, too. You will need someone to push your jaw shut; trust us on that!
The Taj Mahal, India
Before you head to India, you need to ensure that you have the right visum India, as India is extremely strict when it comes to travel documentation. The Taj Mahal is a site that cannot be missed so that visa is a necessity. It was built for beauty, grace and elegance, and the structure itself is romantic and imaginative.
Santorini, Greece
You want something to stamp in your mind, to remind you of beauty and sunshine. Santorini does it. Pack the bikini and head to the beach, by all means, but make sure you soak up the white buildings and blue roofs. When you get to the beach, embrace the purple sunsets – they're something you won't see anywhere else.
Galapagos Islands
If you want a mad time of it hiking around the Galapagos, you need to book as soon as possible onto one of the many tours that go around it. This archipelago is located just off the coast of Ecuador, and this is a preserved national park which is precious to all who visit. It's insulated from the world, which is why so many amazing species have thrived here. See giant tortoise and marine iguana – you won't regret it!
Giza Pyramids, Egypt
Egypt has so much more to it than resorts and spa destinations. The Giza Pyramids are going to make you feel like you've stepped back in time – or like Indiana Jones. They are a Wonder of the Ancient World, and they're the only surviving ones left! They've been there for years, and they still are a puzzle to us to this day.
If you've wanted to plan a special vacation or guided tour of Egypt, then it's time to consider the best Egypt private tours available for your distinctive journey throughout the country.
The Great Barrier Reef, Australia
If you think your travels are only going to take you places above sea level, you'd be mistaken. The Great Barrier Reef lies off the Queensland coast in Australia, and it's an entire world under the sea. The largest coral reef system in the world has a huge number of marine life here, so whether you immerse yourself in a full scuba outfit, or you simply don a scuba mask to look beneath the surface, you need to see it in all its glory.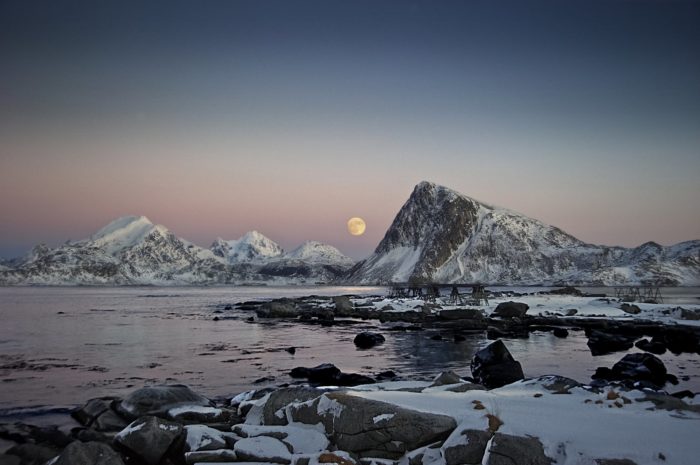 Serengeti National Park
The animals that roam the earth deserve our attention and the Serengeti has the highest number of mammals in the world. You can see the lions and elephants roam here, and if you time it in the right way, you can see the migration of the gazelles, zebras and wildebeest.
Fjords of Norway
You may not catch a glimpse of Elsa and Anna, but you will see natural beauty in a way that you won't see anywhere else in the world. The Fjords take you through pristine coastlines and emerald interiors so that you can view the cascading waterfalls and the cliffs that feel endless. See the whales bask and the eagles fly and truly fall in love with a new part of the world.