Snacking and sports: two past times that nearly all humans can get behind.  But have you ever thought about the science behind what you eat, the sports you like, and how it all comes together?  Boston Pizza has, and they've got some insights to share with us.
Boston Pizza recently launched their Fanalytics* campaign – using fan statistics to create limited time menu offerings featuring guests' play-off favourites.
What are Fanalytics
An amalgamation of the words fan and analytics, fanalytics is "a field of study that uses data analysis and research to understand the needs and preferences of sports fans and the best ways to meet those needs."  A Boston Pizza specific term, this involves analyzing things like menu offerings, seating arrangements, technology, and crowd behaviour.  The BP Menu Engineer (yes, that's a real job!) studies the consumption trends and behaviours of sports fans at Boston Pizza to better understand their needs and preferences, particularly during the playoff season.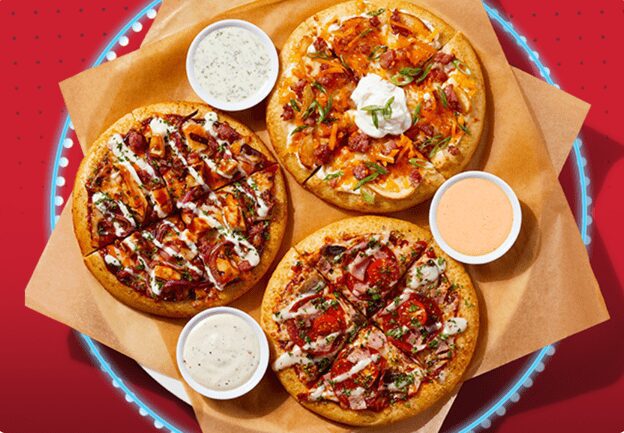 Who is the BP Menu Engineer?
Meet Gabrielle Hebert, resident Menu Engineer at Boston Pizza. Gabrielle retrieves menu data and uses it to optimize the limited time menus to predict high sellers and trending items. Gabrielle started in consumer-packaged goods, but her deep interest in analytics and creativity led her towards seeking a role that would be more "a merger between data and creativity".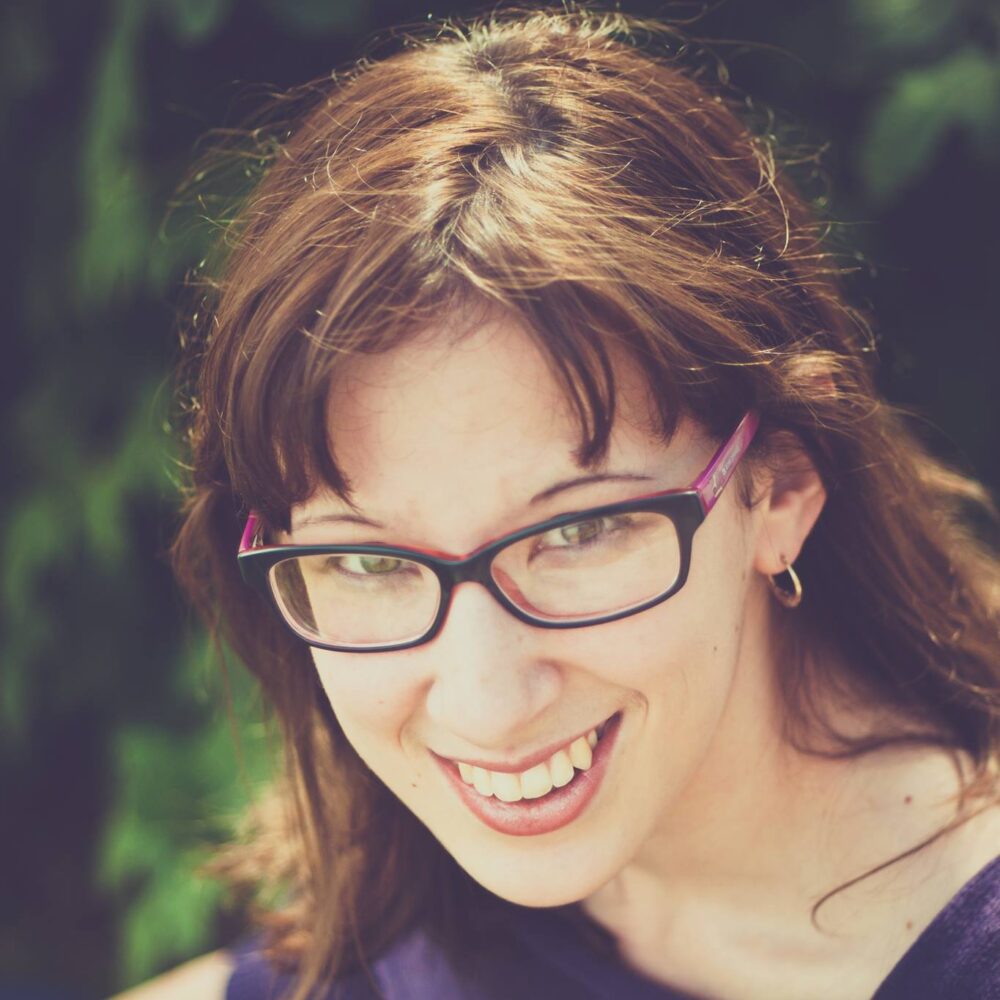 Attaining this creatively analytical job came at the end of a meandering path with Gabrielle.  "My career has been a really fun roller coaster so far! I studied Science at the University of Waterloo and had the opportunity to work in the consumer-packaged goods industry right out of school" she shared with us.  "It was there that I learned to love data, but also realized I was missing the creative side of things. I then had the wonderful opportunity to join Boston Pizza, where I have now worked for four years. When I first joined Boston Pizza, I got to flex my creative muscles by working on the Marketing Programs team executing advertising and media campaigns. When a spot opened up on our Marketing Science team, I jumped at the opportunity because it was my 'dream role' combining my love of data and creativity."
When it comes to how her work helps the overall success of Boston Pizza, Gabrielle describes her job as "solving a complex puzzle".  In her own words, "When making menu decisions, we get data from tons of places such as feedback from our guests and franchisees, market trends, research, sales, product seasonality, and operational complexity. Whenever we make changes, or bring new items to our menu, we ensure they go through a variety of tests, to ensure Canadians will be just ask excited about the items, as we are. Using all of this data, we get to launch exciting feature menus like the new Fanalytics Menu that we just launched in April and is outselling our forecasts!"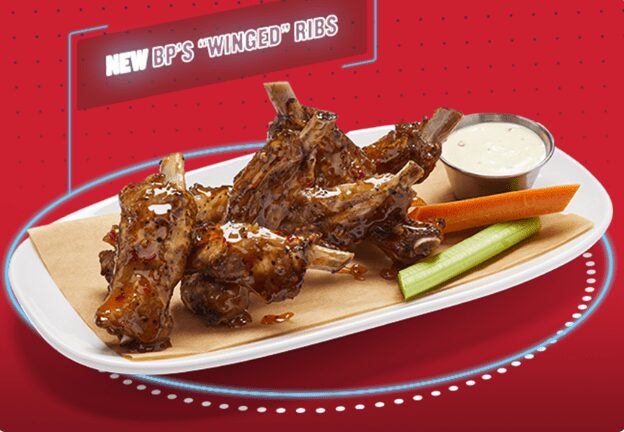 When most of us think about data driven jobs, we hardly think about how creative one can get within those usually rigid parameters.  But Gabrielle and her colleagues have figured out the fine balance between art and analytics.  "Often times you will see our team in heated brainstorming sessions, where we start with data-driven insights," Gabrielle began, "and then let our creativity run wild!"  And yes, things can defintiely get wild when it comes to food…wings specifically.  Gabrielle goes on to share "Our new BP's 'Winged' Ribs was a fun invention straight from one of these brainstorming sessions. We knew that our Guests were looking for more protein-based appetizers, and so we thought to ourselves 'why should chicken wings get all the attention?' … so we took our tender ribs, and tossed them in wing sauce."  And we're all drooling at the thought.
Most importantly, Gabrielle's work is focused on the fans – sports fans that is.  When it comes to watching the game and the food that comes along with that experience, fans definitely know what they want, and BP has been paying attention.  Gabrielle shares: "Appetizers are super hot and popular with our Guests right now. The Triple Play has been our MVP (most valuable platter) of 2023 so far. It features three guest favourites (Bandera bread, Thai Bites and Cactus Cut Potatoes), combined into one superstar platter, which is something our guests have absolutely loved. After spending time stuck inside due to the pandemic, people are excited to get out into a lively restaurant environment, cheer on their favourite team during the playoff season and share food with their friends. Another trend in line with this is finger foods are proven to be more suitable for sport-watching Guests. If you look at our playoff menu, not a single item is designed to be eaten with a fork and knife (I mean I guess some folks eat pizza that way…) but this was deliberately done to optimize the playoff environment in our Sports Bars."
As you can see, Gabrielle plays an integral part in the Marketing Science Department at Boston Pizza. Leveraging her past experience and her desire for data, Gabrielle's work informs the fan + food experience, with an eye on optimization.  Her day to day is constantly evolving but one thing stays the same, her style in managing the main menu with art and science ensures all the main player platters are data driven and optimized and informed by Fanalytics to ensure a positive return and fan experience.