We're heading back to Spain (through our wine glasses at least) to learn more about the Rueda Designation of Origin and its signature Verdejo grape.  I'll also be sharing a way for you to enjoy your very own Spanish wine and food experience without leaving your home.
Located a couple of hours north of Madrid, the Rueda wine appellation is 2,850 feet (approximately 870 m2) above sea level, nestled in a verdant hollow carved out by the Duero River.   D.O. Rueda is the only Spanish wine region that specializes in white wine production, specifically from the Verdejo grape.  This grape has been growing in the Rueda appellation for over 10 centuries.  Wine production began when King Alfonso VI offered land to monasteries and provided them with grapes from neighbouring regions.  The wine made from Verdejo grapes ("Verd" IS Spanish word for green) is the top selling white wine (with 39% of the market share) and the 2nd best selling wine in Spain, second only to Rioja.
It's no surprise that Verdejo has become as popular as it is.  This varietal features an incredibly unique palette of aromas and flavours, with touches of wild herbs, fresh hay and fennel combined with lush, vibrant and tangy fruit.  Some wine lovers have been known to refer to verdejo as "pinot grigio, but with attitude" and we agree with them. From vineyard to vineyard, and winemaker to winemaker , we've learned that we can always count on Verdejo from D.O. Rueda to be bright, cheery, refreshing and uplifting. And there are 74 wineries, and 1,500 vine growers in the region working hard to ensure there's plenty of Verdejo to enjoy around the world. If you're looking for wine to savour along with the last few weeks of summer, look no further than Verdejo from D.O. Rueda.
Another feature we love about wines from D.O. Rueda is the price point; it's beautiful balanced for wines of this incredible character and quality.  Most bottles range in price from $13.95 $38.95, a wonderfully accessible price range that almost encourages wine lovers of all levels of knowledge and experience to try it for themselves.  To be sure you are buying a Rueda Verdejo, check the back label for the colour green with the Rueda stamp as well as a vintage date (for Canadian wine shoppers).
While many wines from D.O. Rueda can be found by the bottle at your local wine purveyor, and at the one wine, Marques de Riscal is on the General list at the LCBO, and others coming in and out of the vintages, and many other wines can be ordered via case from wine agents across Ontario.  Committing to that volume and amount of wine may prove challenging for some. Thankfully, the experts at Wine Align have curated a wonderful selection of Rueda Verdejo wines with their Passport to Rueda Case, one of the international selections in their Passport Case Series. Now, you can taste so much of what the Rueda region has to offer, without committing to more wine than you can reasonably store. And we love knowing that four out of the six wineries in this mixed case are made by female winemakers.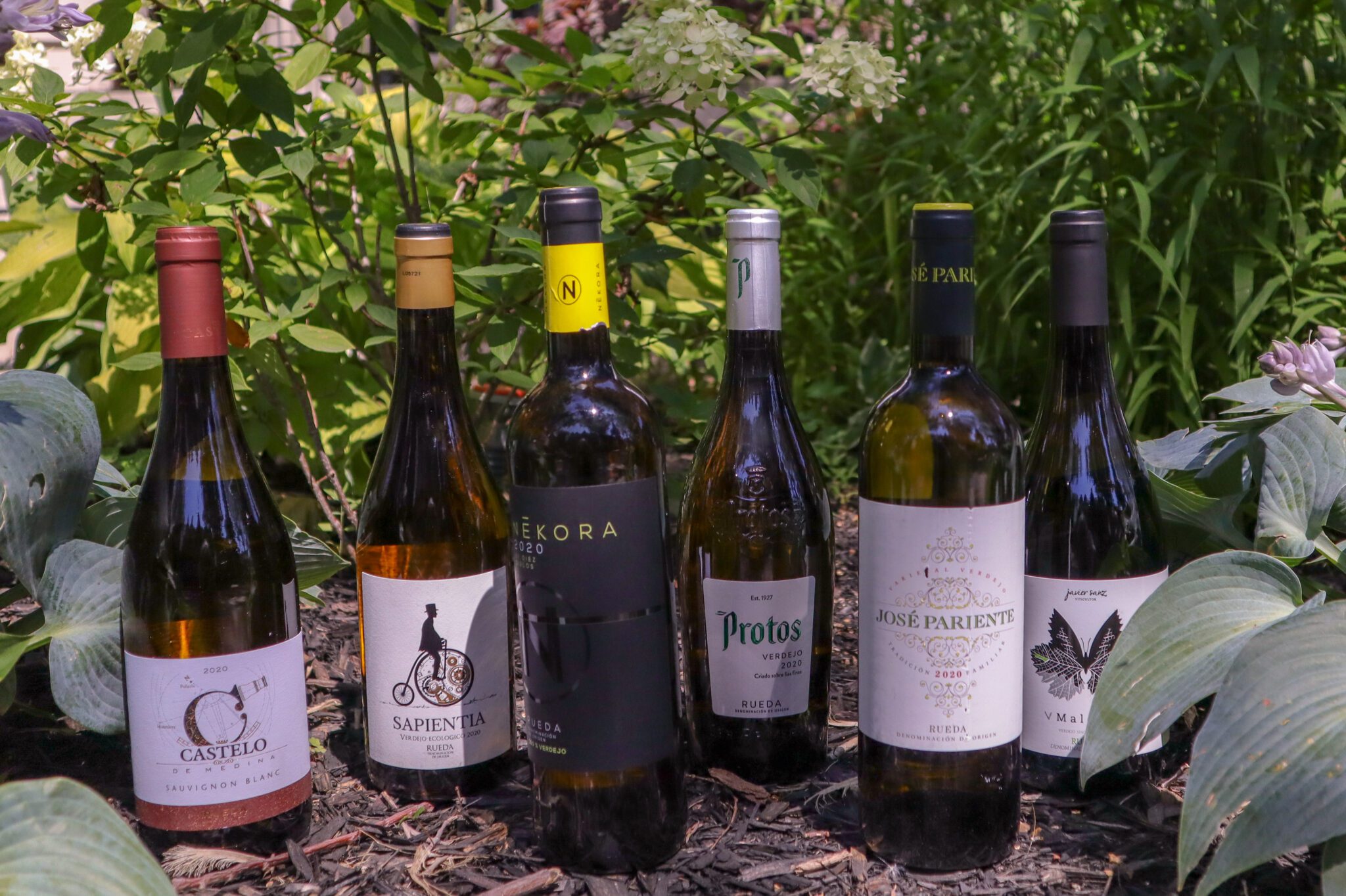 Check out these delectable descriptions of each bottle from the experts at Wine Align here:
Rueda Passport Case Curated Selections (click here to purchase)
Javier Sanz V Malcorta Rueda, 2019, Spain $33.95, Majestic Wine Cellars
Malcorta is a rare biotype of verdejo that nearly disappeared, but is now a specialty of Javier Sanz, a winery with a 150-year-old tradition of winemaking, five generations of winemakers. Deliciously salty and clean with elegant notes of mineral. Subtly complex aromas that feature acacia, honeysuckle, sea breeze, lemon zest, peach and white tea. The palate is simmering with juicy acidity, mouth-watering freshness balanced by saltiness and the sweetness of just ripe fruit. Sophisticated, progressively giving on the palate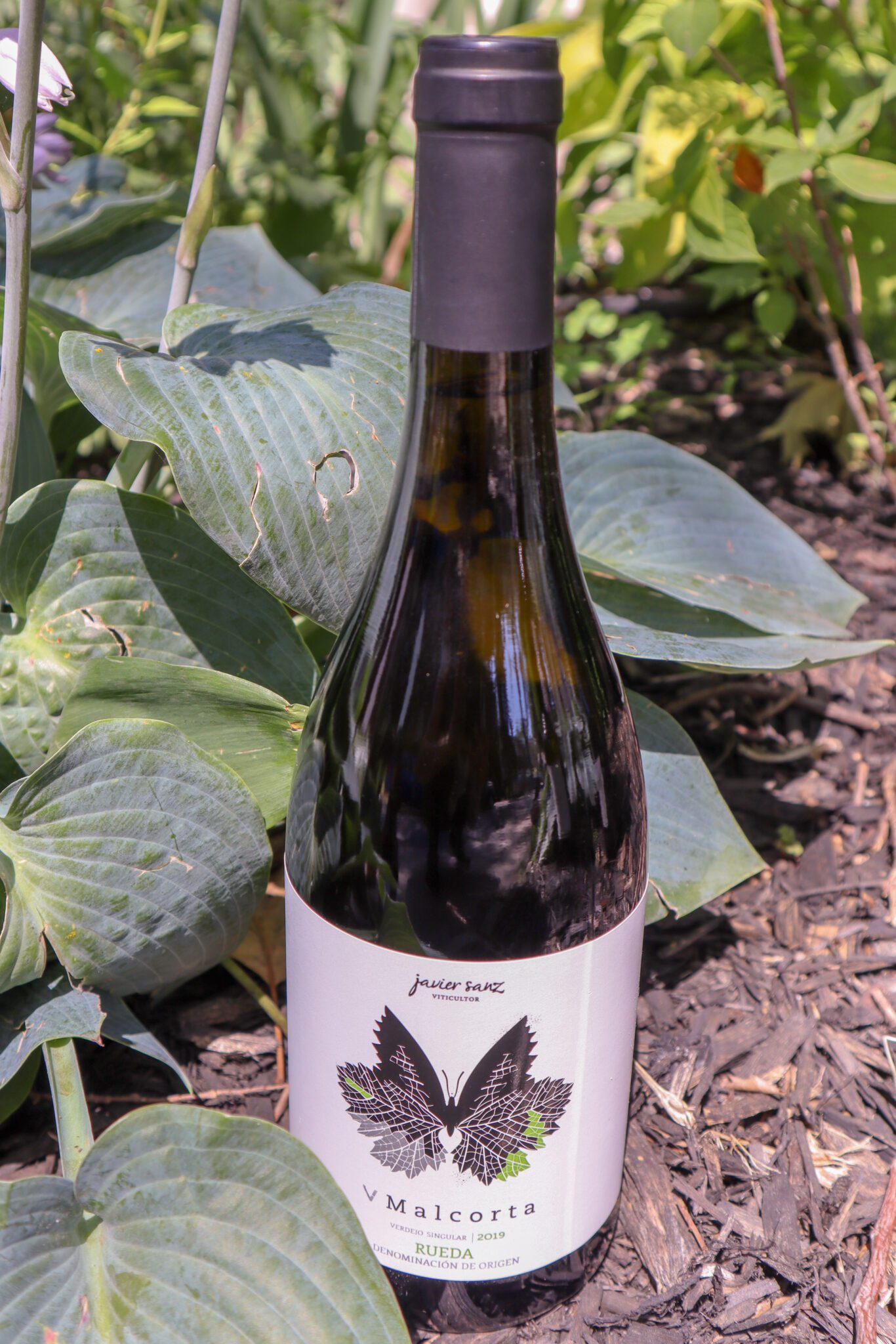 José Pariente Verdejo, Rueda, 2020 Spain $24.95, Azureau Wines and Spirits
Woman owned and run; José Pariente produces classic wines through an integrated vineyard management system promoting sustainable agriculture. This is a more robust style that has been barrel fermented lees stirred. Salty lime lingers on your lips after the first taste of this vibrant, expressive but also elegant verdejo sourced from 30-year-old estate vines. Flinty with notes of passion fruit and gooseberry. Nervy and with substantial length. The winemaking is a mother and daughter duo, Victoria Pariente and Martina Pariente.
Protos Verdejo Rueda, 2020 Spain $20.95, Spain Only 1
Bodegas Protos takes social sustainability to heart donating a significant portion of their profits to charitable organizations. The winemaking team is led by Marilena Bonilla who reduces yields manually by selective picking. This sustainably grown 100% verdejo is notably salty and fragrant offering notes of cherry blossom, sea breeze, green apple and licorice. The palate features pear and peach with a hint of melon and cut grass enhance by a dusting of yeasty flavours due to three months of lees aging. A classic representation that sure to satisfy your end-of-summer cravings.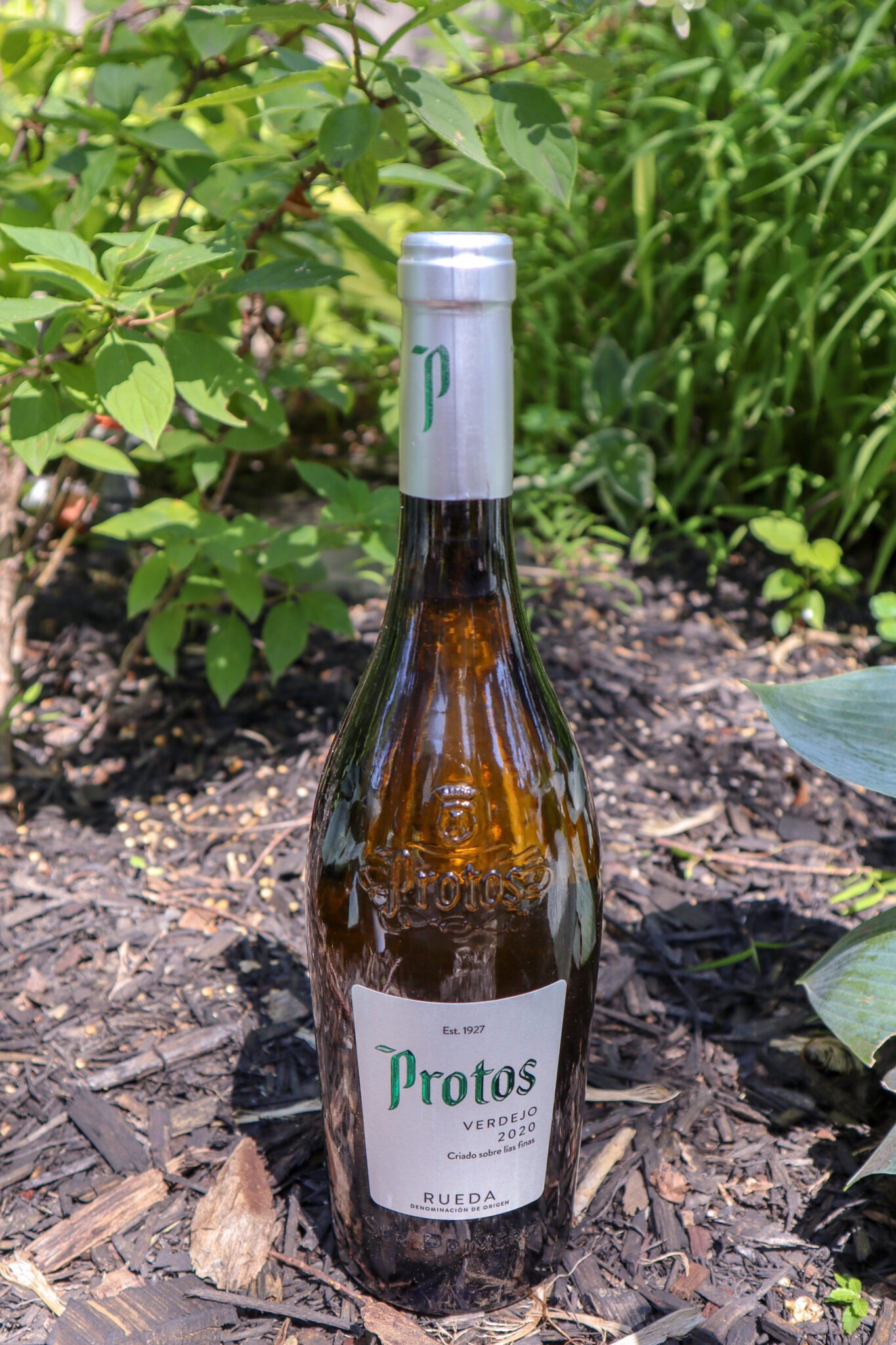 Nékora By Diez Siglos 2020, D.O. Rueda, Rueda, Spain $19.92 Marchands des Ameriques
A winery that was founded in 2009 by 65 local growers that produces vegan certified wines by winemaker Sandra Martin who leads a female-driven team of technicians. Refreshing and upbeat, this is a rather classic representation of verdejo (100%) from Rueda, mid-weight and nicely textured with no obvious oak character. Delicate notes of mineral and peach blossom. Easy drinking but sophisticated and thoughtfully crafted.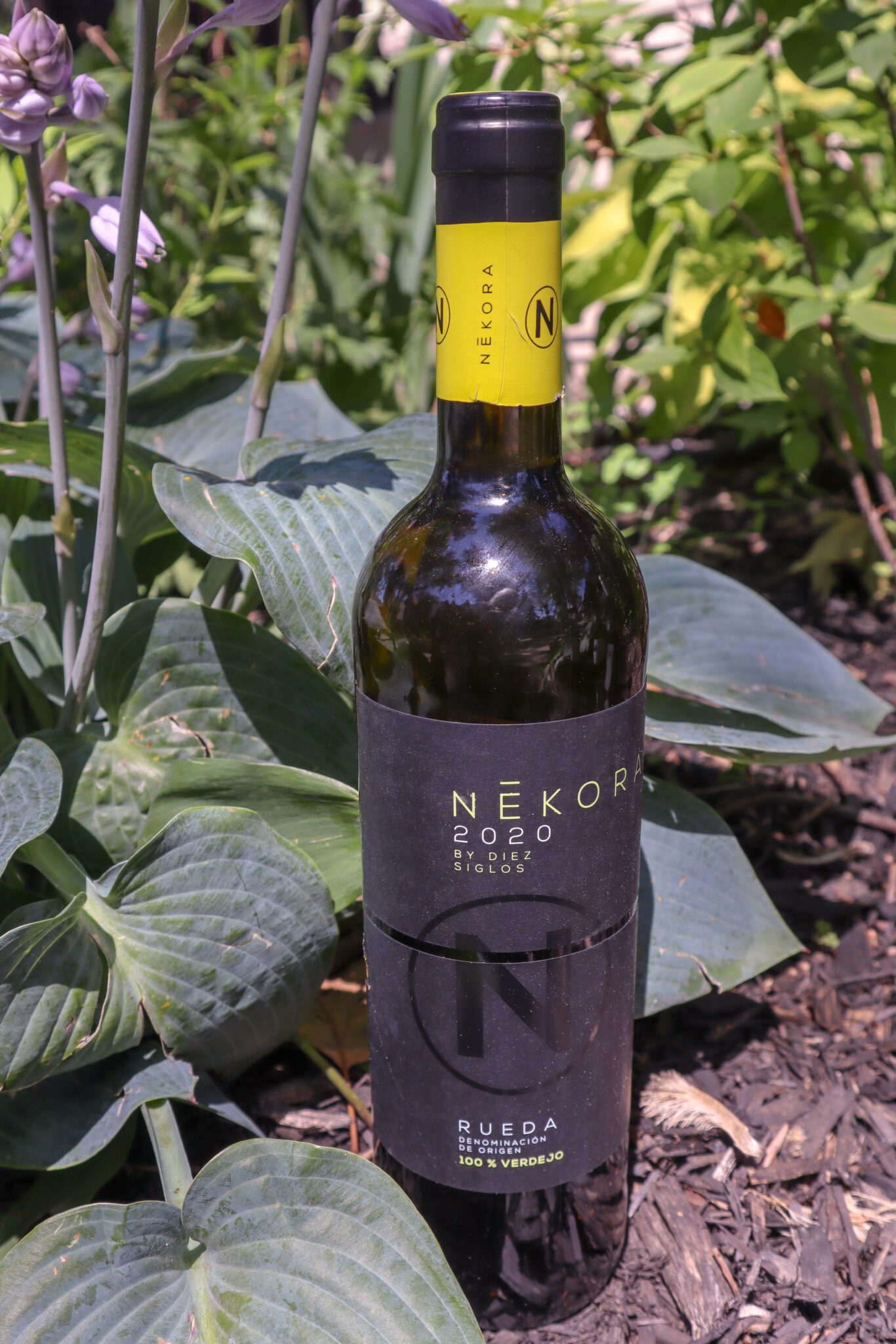 Sapientia Verdejo Ecologico, Rueda, 2020, Spain $25.00 Marchands des Ameriques
El Lagar de Moha's is a leader in organic production in Rueda. Made from 100% verdejo with toasty lees that make trick you into thinking it was barrel fermented. Zesty, salty and appealing with a hint of coconut, pear and lime. Vibrant and playful on the palate but balanced enough for solo sipping. Vegan friendly.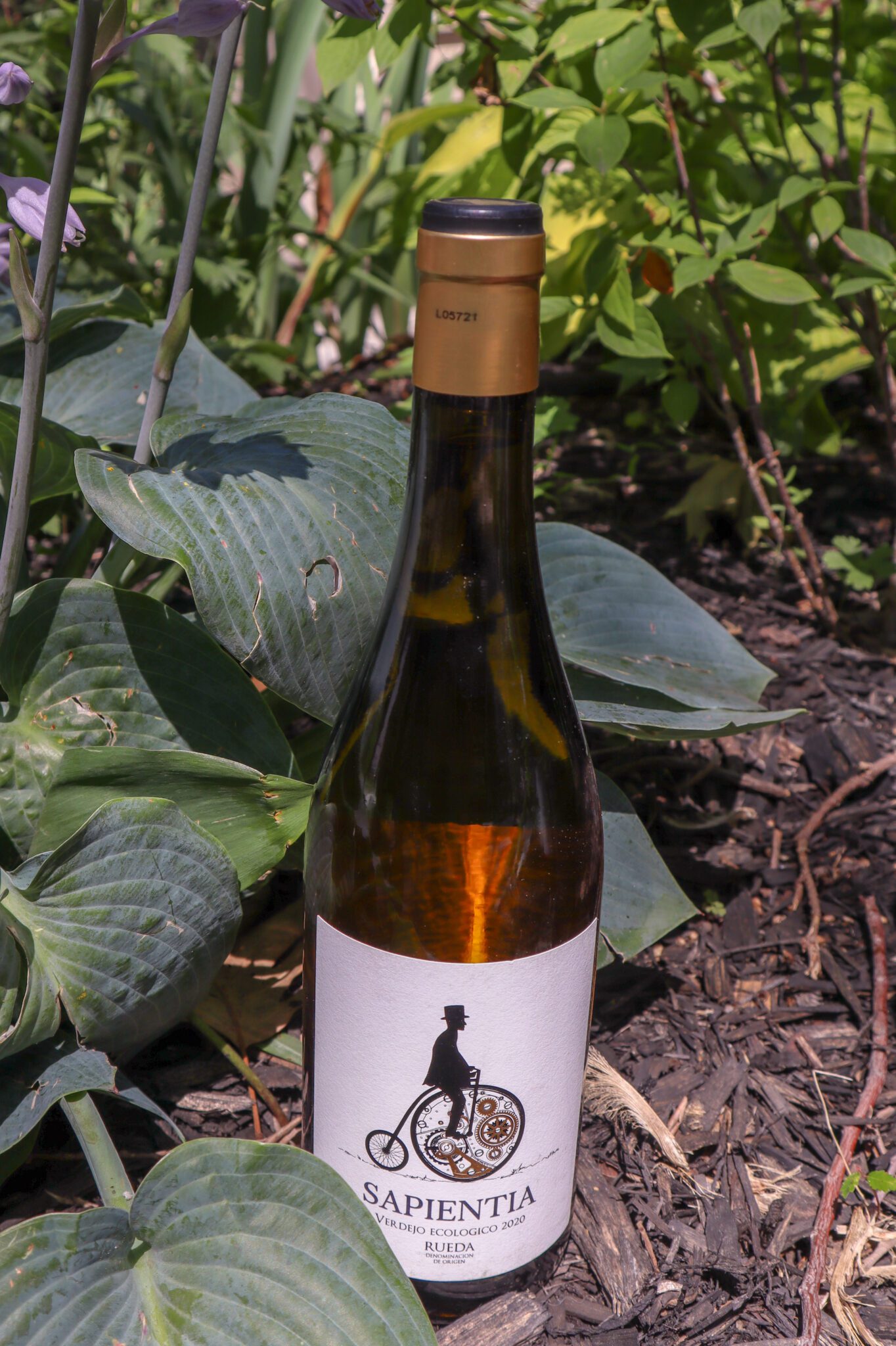 Castelo de Medina Sauvignon Blanc 2020, Rueda, Spain $17.95, United Stars
Castelo de Medina has a wealth of aging vines with 180 hectares that are now more than 20 years old and a sauvignon specialist with over 40 hectares planted in the region. Under the winemaking expertise of Sara Román, this sauvignon blanc is aged on the lees for nine months. Aromatically compelling with notes of marzipan, gooseberries, apple blossom and mineral Lightly salty with zesty lemon rind and brine. A stylish Rueda, modern with a widely appealing character.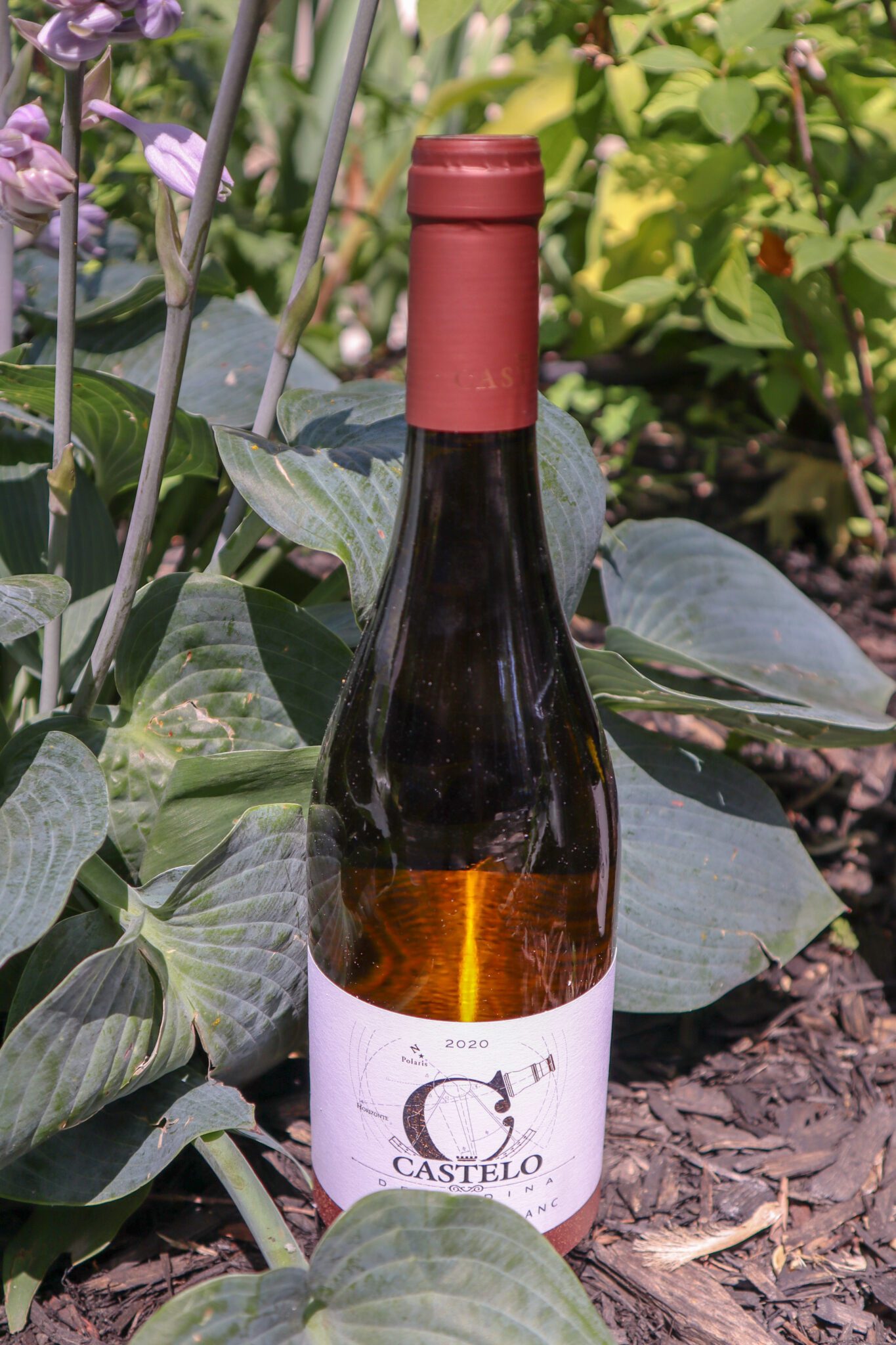 You can order your very own Passport to Rueda case from Wine Align here now until September 18th.  You can also join Master Sommerlier John Szabo and wine reviewer Sara d'Amato, along with all the featured wineries in the case, for a tasting event on Thursday, October 14 at 6 pm.
Since we love to spread the love, especially when it comes to wonderful experiences, we've got a contest for you!  A beautiful meal, wonderful wine, and a great book: the recipe for a wonderful night in with D.O. Rueda and Peguin Random House.  One lucky reader will receive a decadent Spanish dinner from Eatertainment, and your own copies of Normal People and Conversations with Friends, 2 novels by Sally Rooney.
And to top it all off, you'll receive all the Verdejo wines featured in this article from the Passport to Rueda case from Wine Align.  The contest runs NOW until September 18th.  We will announce our winner on September 19th.  Enter below, and good luck!
Individuals must be 19 years of age or older to consume alcohol here in Canada.  And as always, please drink responsibly. 
This post is a paid partnership between D.O. Rueda and ADDICTED Media Inc.