Golf is an amazing sport that has boomed in popularity, and dominates mainstream media as professional players like Rory Mcilroy and Tiger Woods become household names. It is brilliant to show dexterity and skill with putting, power in strokes, and a sophistication of scoring and sportsmanship. However, it is not the most accessible sport to get started in, and many begin their amateur golf careers later in life. The following are a list of reasons why golf may be the most suited sport for you, so read ahead!
Networking Opportunities…
Golf has a stereotype in which it is the sport where business professionals converse and make connections. While everyone can play golf, there is truth in this preconception – as golf is a fantastic medium to blow off steam while being able to have productive conversations. Setting up a game of golf with potential clients or professionals in your field is very likely to build strong connections which could advance your career and provide opportunities to expand your address book.
…Or Simply Fun with Friends
Aside from the business aspect, golf is a lovely way to maintain or forge new friendships, again for the conversational aspect and pacing of the game which allows greater levels of communication compared to sports which are overly competitive and leave you out of breath and unsociable. Even if you don't play a full nine rounds, it can really bond people who mutually enjoy the sport as you are already participating in activity which links you as people.
Learn New Skills
Whether you are new to the game, or a seasoned player wanting to progress your art – golf is a game where you can only exponentially improve. We recommend for those who really want to see progress to check out training equipment, which is great for practicing at home or in an open space with friends. Golf is a testament to dedication and skill, and it's a rewarding game to see yourself improve in. If you don't want to purchase your own equipment, many clubs offer rental equipment which makes it an accessible sport for everyone.
It Reduces Stress
Golf is one of the few sports that can boast of being a fun game which does not increase stress levels in its players. The pace of golf is far different compared to other games, and this makes it unique as it embodies both qualities of invigorating and energising properties. Having a leisure activity like this is fantastic for both your physical and mental well-being, and can improve your social interactions by boosting your mood, confidence and self-esteem. Many people credit golf for providing a stable and positive influence on their lives as a whole.
Health Benefits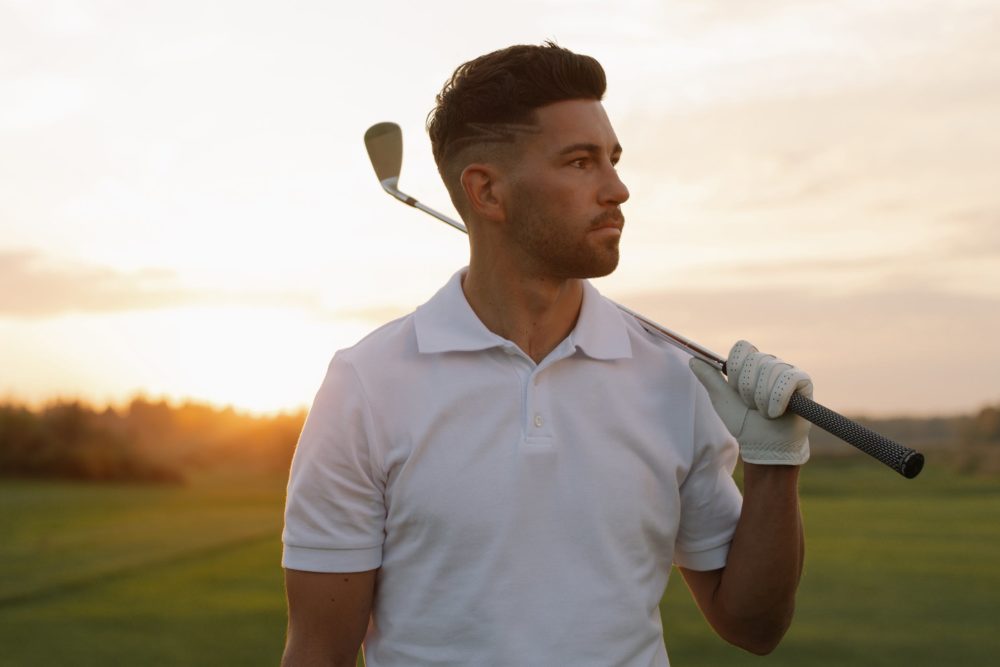 Golf is a brilliant form of cardiovascular exercise which involves lots of walking as well as full body movements. This keeps your heart rate up without causing excessive strain, which makes it much more popular amongst an older demographic. Swinging and carrying the golf clubs builds muscle tone, balance and strengthens your core for a subtle workout which doesn't make you sweaty and uncomfortable in the moment. Many people prefer golf when exercising can feel like a chore – because in this sport, being engrossed in the game means your workout is almost unconscious! This sport can reduce the risk of strokes, heart attacks and diabetes, as well as numerous other diseases and conditions.
We hope the above reasons as to why many people choose golf as their preferred sport inspire you to give it a try! It is a beloved sport by many, and it could be your next passion.