Toronto Outdoor Picture Show (TOPS) is pleased to announce its return to parks across the city with Curtains Up!, a summer-long cinematic homage to the vitality of performers and performance in their many forms.
After presenting two reduced-capacity pandemic seasons at Fort York, met by overwhelming demand – including Toronto's first in-person festival of 2020 – TOPS will once again invite film lovers from all corners of the city to gather on the grass of public parks and celebrate the big show we've all been waiting for, on the big TOPS screen. With free open-air film screenings taking place at TOPS' pre-pandemic spaces, Fort York, Corktown Common, Bell Manor Park, and it's signature series, Christie Pits Film Festival, the season will run from June 23 – August 28, 2022. Appropriately, the 21-date Curtains Up! programme will spotlight the wide variety of performers we've so dearly missed seeing live during the pandemic, from dancers and musicians to drag queens, athletes, circus acts, and much more.
"After such a long period of frequently darkened stages, shuttered cinemas, empty seats, and limited capacity events like our Fort York screenings had to be over the past two years," says TOPS Artistic & Executive Director Emily Reid, "I am thrilled – and truly very relieved – that we are able to return to our fully inclusive programming model. It's been a long time since Toronto's parks have been animated with accessible public programming, and we really look forward to reconnecting with audiences across the city once again."
The season will open with a bang on Thursday, June 23, at Fort York with a screening of Beyoncé's monumental concert documentary Homecoming, which transports audience members to her iconic two-night Coachella set in 2018. A tribute to HBCUs (Historically Black College and Universities), Homecoming highlights the virtuosic triumph of one of America's most accomplished, powerful, and relevant popular artists of this century – and it sets the stage for TOPS' own homecoming following two years of cancellations and interruptions.
Toronto Outdoor Picture Show event dates and locations:
Screening Venue #1
Location: Fort York National Historic Site (100 Garrison Road, Toronto)
Dates: June 23, 24, 26, 27, 28, 2022
Screening Venue #2
Location: Christie Pits Film Festival, Toronto Outdoor Picture Show's signature series (Christie Pits
Park, 750 Bloor St West, Toronto)
Dates: Sundays throughout July and August (July 3, 10, 17, 24, 31; August 7, 14, 21, 28, 2022)
Screening Venue #3
Location: Corktown Common (155 Bayview Ave, Toronto)
Dates: Thursdays in July (July 7, 14, 21, 28, 2022)
Screening Venue #4
Location: Bell Manor Park (1 Bayside Ln., Toronto)
Dates: Thursdays in August (August 11, 18, 25, 2022)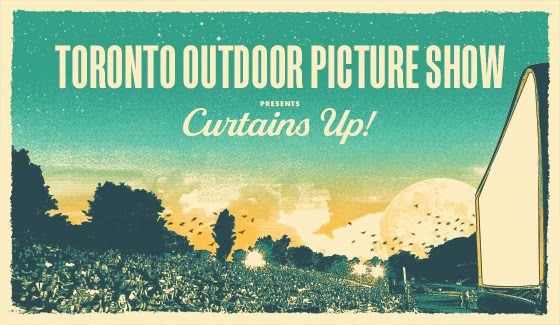 Complete film programme details will be announced on May 31, 2022, at TOpictureshow.com. All TOPS screenings are free/Pay-What-You-Can, and charitable donations make TOPS' free programming possible for all. Individuals who are in a position to do so are encouraged to help support the community festival by making a charitable donation at www.topictureshow.com/donate
Visit the Toronto Outdoor Picture Show (topictureshow.com) for full details and updates.