If there's one good thing about Halloween (I mean, there are lots of good things, but let's pretend there's only one), it's binging horror movies til the zombies come home. I've seen way too many scary movies and I'm always looking to recommend some, as well as being constantly on the hunt for the most obscure and highly disturbing films I can find (which is often the result of a 3am deep dive on Reddit or YouTube).
I admittedly struggled to keep the list to a concise 10, as I wanted to try to make some suggestions you may have never heard of before; since it's no fun to be constantly told to watch THE SHINING or BLAIR WITCH PROJECT (two of my all time favourites but not included on this list), I feel I've put together a solid list that includes Hollywood Horror as well as the chillingly obscure. If you enjoy these recommendations and want to watch some other horror movies I love, follow my Instagram dedicated to showing you the best of the genre: @HeyScreamQueen.
So without further ado, here is my top 10 list of essential horror movies to keep things spooky this Halloween.
#10: 1408 (USA, 2007, dir: Mikael Håfström)
Let's start with a relatively safe choice; one that's easy to digest no matter what your horror tolerance is. A horror writer, Michael Enslin (John Cusack) who has made a career debunking paranormal phenomenon decides to investigate the myth of a cursed hotel room: room 1408 at the Dolphin Hotel in New York City. He is working through his own personal demons, namely grief from losing his daughter, and subsequently his marriage. Determined to prove that there's no such thing as ghosts, Michael Enslin takes on the room, but has clearly taken on more than he bargained for. With incredible performances by Cusack and Samuel L Jackson as the hotel manager, this movie offers relatively tame scares. Don't let that stop you though: while the scares aren't off the charts, the entire movie is extremely unsettling. In my opinion, jump scares have nothing on psychological twists and turns.
WATCH IF: you enjoy psychological thrillers, tame scares, unsettling and eerie vibes
WHERE TO WATCH: Shudder, iTunes
#9: A TALE OF TWO SISTERS (South Korea, 2003, dir: Kim Jee-woon)
Foreign horror is typically the best horror, and A TALE OF TWO SISTERS is no exception. A young girl returns home after a stay in a psychiatric hospital, to be reunited with her beloved sister, as well as their father and his new bride. Strange occurrences start cropping up in the house, and the sisters attribute these to the new wife who they don't fully trust. This story has been remade a number of times, including a very sub-par American remake, which means you may know the story (and therefore the ending) without knowing it. However if you don't recognize the plot, you're in for quite a treat. This is an elegantly made horror film with a brilliant ending; another one of those movies you can watch a second time and see how things fit together.
WATCH IF: you don't mind subtitles, love ghost stories and appreciate cinematography
WHERE TO WATCH: Amazon, iTunes

#8: ATROCIOUS (Spain, 2010, dir: Fernando Barreda Luna)
Keeping with the theme of "foreign horror being the best horror", here's a lovely hidden gem from Spain. A brother and sister investigate an urban legend, which ties into a missing persons case, while vacationing with their family at their summer home. They begin to uncover strange clues, as well as odd occurrences in their home. The movie begins with the end, which involves police searching the home of the family and discovering the footage shot by the siblings. So yes, it is a found footage movie, but it definitely holds its own in the genre. The premise is very simple and the way the film is shot is very understated, meaning it's not trying to go above and beyond with cheesy CGI or special effects. The actual ending (not the ending you see at the beginning) is wild right up to and including the last few seconds. The vibe is totally eerie and creepy, especially when the kids are exploring the hedge maze near their home; and we all know how shit goes down in hedge mazes.
WATCH IF: you don't mind subtitles, enjoy found footage films, like creepy vibes without cranking it up to 10
WHERE TO WATCH: Shudder, Amazon, iTunes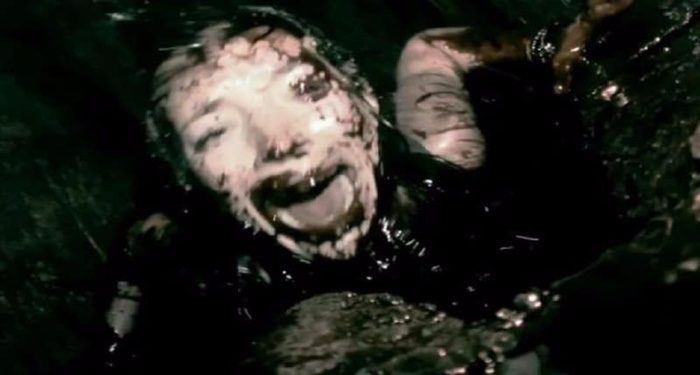 #7: AS ABOVE SO BELOW (USA, 2014, dir: John Erick Dowdle)
This is one of my all time favourite horror films, and I recommend it constantly. A woman in search of the philosopher's stone takes a team into the Paris catacombs to find it. What follows is the crew's descent into hell, being haunted by their personal demons at every turn. This is another found footage movie but it truly doesn't feel like it. The scares are subtle to begin with, but build throughout the film. Finding objects that shouldn't be there, hearing noises that couldn't possibly be real and seeing dead people are among the initial realm of frights, while the ending is a horrific cacophony of demented terror.  The entire movie is incredibly claustrophobic and you'll be thankful you're watching from the comfort of your own home. The only way out is down.
WATCH IF: you like horror that builds, disturbing imagery, found footage
WHERE TO WATCH: Amazon, iTunes and American Netflix

#6: HELL HOUSE LLC (USA, 2015, dir: Stephen Cognetti)
Yes, another found footage film. But I promise I wouldn't suggest it if it wasn't worth the watch! This was an accidental late night find, and it's now one of my all time faves. A group of friends purchase an abandoned hotel in upstate New York to create an unforgettable haunted house experience. The film chronicles the making of the house, while also retroactively intercut with news footage reporting an "incident" that took place on opening night. This is another low budget film that uses that to their advantage. Unknown actors and practical effects totally create the illusion that everything is really happening. If you aren't a fan of clowns, I would strongly suggest leaving this one alone. There are plenty of jump scares, but in a good way. Two sequels are also available, and I can recommend the second instalment as well (I haven't seen the third).
WATCH IF: you like understated horror, practical effects, found footage
WHERE TO WATCH: Shudder, iTunes

#5: SUSPIRIA (USA/Italy, 2018, dir: Luca Guadagnino)
Here's one that isn't for the faint of heart. A young woman travels to Berlin in the 1970s to audition for an exclusive dance company. Little does she know the academy is run by a coven of witches, using the girls for various rituals and sacrifices. With an entirely female cast (keep this in mind while watching) including Tilda Swinton, Dakota Johnson, Chloe Grace Moretz and Mia Goth, this is a fun horror film driven by powerful women, which is mirrored with the story. The imagery in this film is extremely disturbing, from actual plot points to random flashes of demonic nightmares. The final act is a literal bloodbath, so if gore isn't your thing I would recommend staying far away from this film. Oh, and the music is by Thom Yorke, so if that isn't enough of a reason to watch I'm not sure what is. Admittedly, I haven't seen the 1977 original of the same name, simply because I can't seem to find it anywhere. So if you know where to watch, please share!
WATCH IF: you're a fan of gore, unsettling and disturbing imagery, beautiful cinematography
WHERE TO WATCH: Amazon, iTunes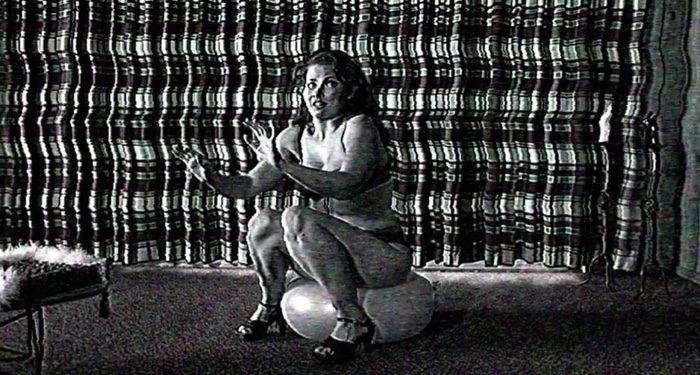 #4: THE POUGHKEEPSIE TAPES (USA, 2007, dir: John Erick Dowdle)
I'm a massive fan of this movie, so it makes sense that it shares the same director as AS ABOVE SO BELOW. Here's another one that isn't for the faint of heart. This mockumentary style film chronicles a serial killer's personal tapes of the victims he's held captive, tortured and murdered over the years. To describe the content of the footage as disturbing would be a gross understatement. For example, one victim is given a C-Section and that isn't even the most disturbing thing that happens to her. This movie is gory, demented and just plain nuts. I had to pause and research the movie just to reassure myself I hadn't stumbled upon an actual snuff film. If anything I just said doesn't appeal to you, I would strongly recommend not watching this one. I have quite a high tolerance when it comes to this stuff, and I felt unsafe in my own home after watching. But, if you're like me and constantly looking for the most disturbing movies you can find, it certainly does the trick!
WATCH IF: you're looking to push your own boundaries, love gore and can handle deeply psychologically disturbing content
WHERE TO WATCH: I have absolutely no idea. Part of the reason this movie is so creepy is that it seems to not exist anywhere. My best suggestion would be a Putlocker stream or torrenting. If you've ever found a legitimate stream of this movie, let me know!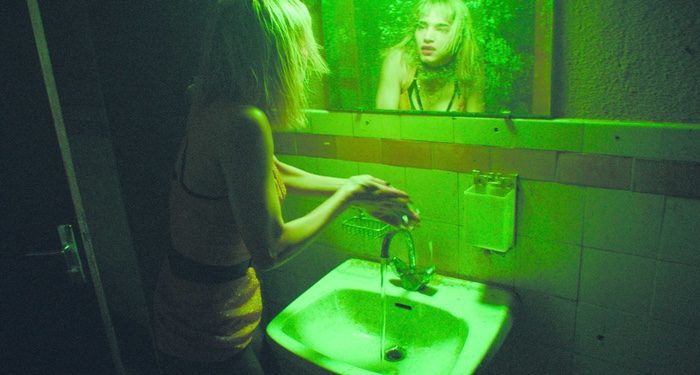 #3: CLIMAX (Belgium/France, 2018, dir: Gaspar Noé)
Here's a weird one for you! This was another random discovery for me, and I was definitely glad I found it. A group of dancers hold an afterparty following an elaborate rehearsal. The party quickly devolves into something much darker once they discover someone spiked their sangria with LSD. As the dancers become increasingly confused and agitated, all hell starts to break loose. If you've seen any other Gaspar Noé films (I STAND ALONE, IRRÉVERSIBLE, ENTER THE VOID), this film is par for the course. Filmed and edited using unusual styles, including long takes, one even lasting over 40 minutes. The music is intense, even prompting an "is everything alright in there" text from my roommate while I watched in my room. The mental descent of the dancers is increasingly more disturbing as the film goes on, becoming more violent and aggressively sexual. This one is a bit of a doozy, but if you're open minded you'll love it.
WATCH IF: you don't mind subtitles, appreciate cinematography, love disturbing imagery
WHERE TO WATCH: iTunes

#2: MARTYRS (Canada/France, 2008, dir: Pascal Laugier)
Here's another cult classic, and another that is not recommended for anyone looking for a movie that's easy to watch. Often hailed as the most violent movie of all time (I don't think that's true, but it's an honour just to be nominated), this film follows a young woman who escaped from captivity as a child and sought revenge on her captors as an adult, with her hesitant best friend by her side. The second half of this film is a complete departure from the first, and it is this portion of the film that is considered unrelentingly disturbing and, to be frank, pretty gross. This film deals with severe mental and physical abuse, so I would recommend skipping this one if that could be triggering. But if you've never gotten around to it and are interested in seeing what all the hype is about, I'd recommend checking it out. Just be sure you're watching the French original, and not the horrible American remake. In fact, after watching the original you'd struggle to imagine a mainstream remake that could do the original any justice whatsoever.
WATCH IF: you love gore, extremely disturbing imagery, extreme violence
WHERE TO WATCH: Shudder, iTunes

#1: MIDSOMMAR (USA/Sweden, 2019, dir: Ari Aster)
As a true horror fan, I'm shocked that my number one on this list is a recent film by an American, but Ari Aster has been a breath of fresh air to the genre since his debut HEREDITARY last year. Folk horror is an interesting sub-genre, and is one I'm excited to delve deeper into. MIDSOMMAR follows a young woman who, after a horrific family tragedy, travels to Sweden with her tenuous-at-best boyfriend and a few of his friends to take part in the famed Midsummer festivities at a small commune. The festival begins to devolve into dementedly violent rituals and drug-induced hallucinations, which all appear even more unsettling when contrasted with almost the entire movie taking place in broad daylight. The violence in this movie may be way too much for some, as well as the first sequence involving a disturbing family tragedy, so keep that in mind before choosing to watch.
WATCH IF: you're a fan of folk horror, violence and extremely disturbing imagery
WHERE TO WATCH: iTunes, Amazon