While I'm the first to admit I love all food, many people either can't or won't eat a particular food, and I've always had the utmost respect for that. So much so that even though I eat meat, I always have various other options when entertaining.
I was recently able to use my outdoor space and have a few friends by for a visit, and since we kept it all outside, we decided to do a BBQ. Once we found out that a vegan, vegetarian, and someone who didn't eat pork was coming, we decided it was time to do a meat-free BBQ.
There would be no cross-contamination with a meat-free BBQ, no issues with our vegan friends seeing raw meat. Instead, we thought we'd make a feature about it, test a wide range of vegan meat substitutes and let you know what makes for the very best meatless BBQ.
Now you may think to yourself, why BBQ? Well, while we know, there are many choices for vegans and vegetarians. Nowadays, some may not know the endless options on offer, especially if you're creative. Still, I like many, love to host, love to be outside, so a day with friends and family around the BBQ making great food, vegan or not, always brings me joy, and so does eating great food.
So that's what we did. We tested many vegan options to see what works best for a bbq, and what tastes best from us to you.
Here's what stood out:
Meat-Free Burgers:
We tested a slew of vegan burgers over the last few months, and we concluded that the one we collectively enjoyed the most was the Beyond Meat Burger. Simple, juicy, and delicious.
We pair the Beyond Burger with pineapple and spicy mayo for one flight of burgers and a more classic burger with vegan swiss cheese, pickle, lettuce, mustard mayo, ketchup (pictured above), and they were great.
It's easy to grill, easy to enjoy. It's pretty easy to see why social media are in love with the Beyond Meat Burgers.
Spicy Vegan Burgers:
Like something a little spicy or smokey, an elevated vegan burger?
The Smokin' Burger is a chorizo-style burger with smoked paprika, garlic, and onions. Think "smoky" as opposed to "spicy." It's deep down delicious and was loved by both the vegans and the carnivores at our weekend BBQ gettogether.
Easy to make on the BBQ, these burgers from The Very Good Butchers are perfect for anyone who loves a zesty burger with a bit of smoke and a lot of attitude. The Smokin' Burgers are also pretty damn good! You'll have trouble differentiating between this and some real beef, even to the eye.
Meat-Free Sausages:
We tested many sausages, and while we found a bunch we enjoyed, the one we enjoyed the most was the Beyond Sausage Brat Original.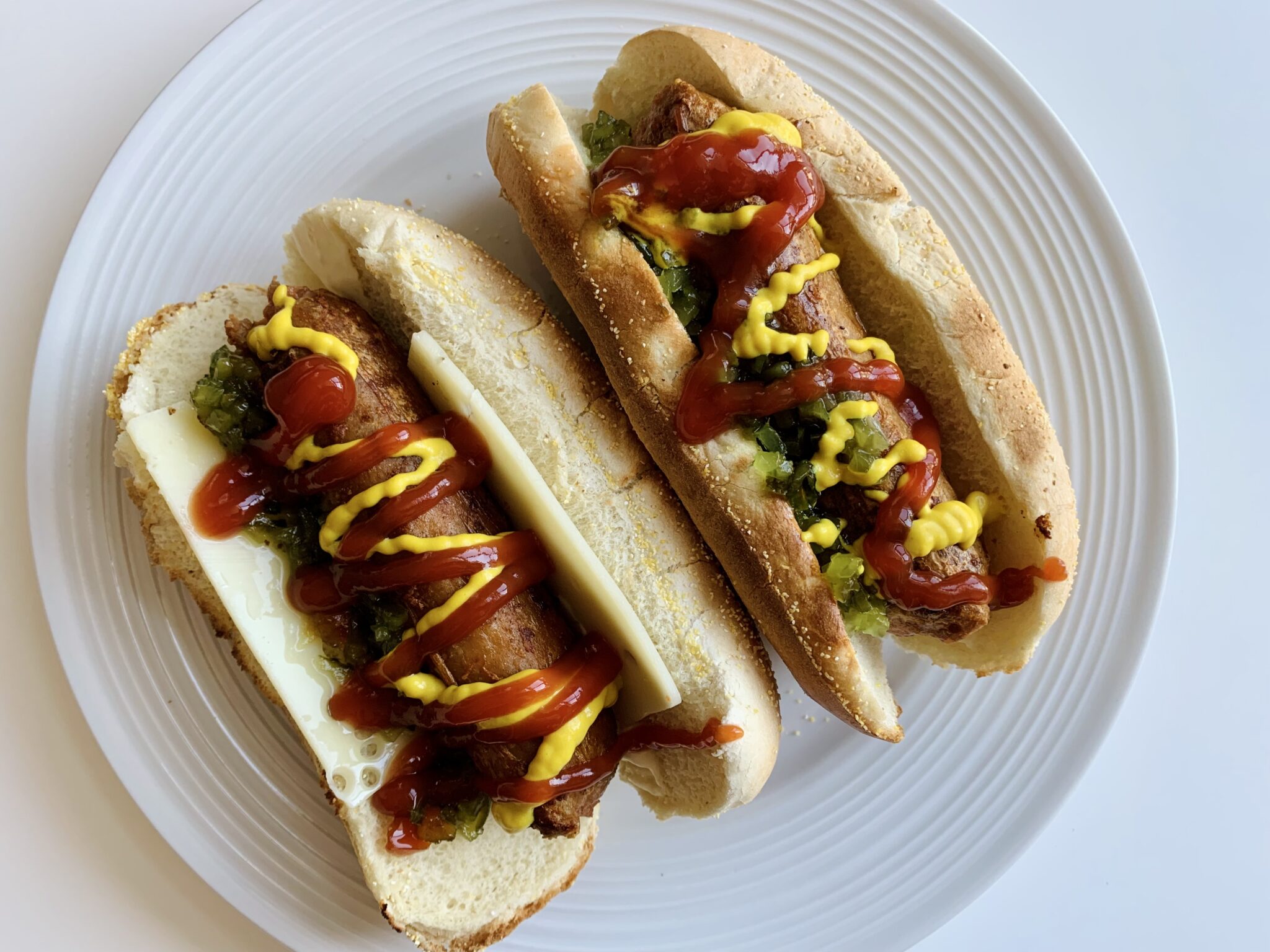 It's juicy, tasty, and honestly, it's hard to tell that it isn't meat once it's in a bun ready to go. It was a big hit as well for our BBQ.
Toast the bun lightly right before your sausages are ready, then as you take them off the BBQ, add some vegan cheese to the bun, place the sausage on, slap on some of your fave condiments are you're good to dig in.
Summer Tip: these are also perfect for taking camping with you
Vegan Ribs:
I have to admit, the Vegan Ribz from the Very Good Butchers are excellent. These naturally boneless Ribz are crafted with the finest organic jackfruit, herbs, and spices and make the perfect addition for a meat-free BBQ or a leftovers dinner the next day after you've hosted a BBQ wink.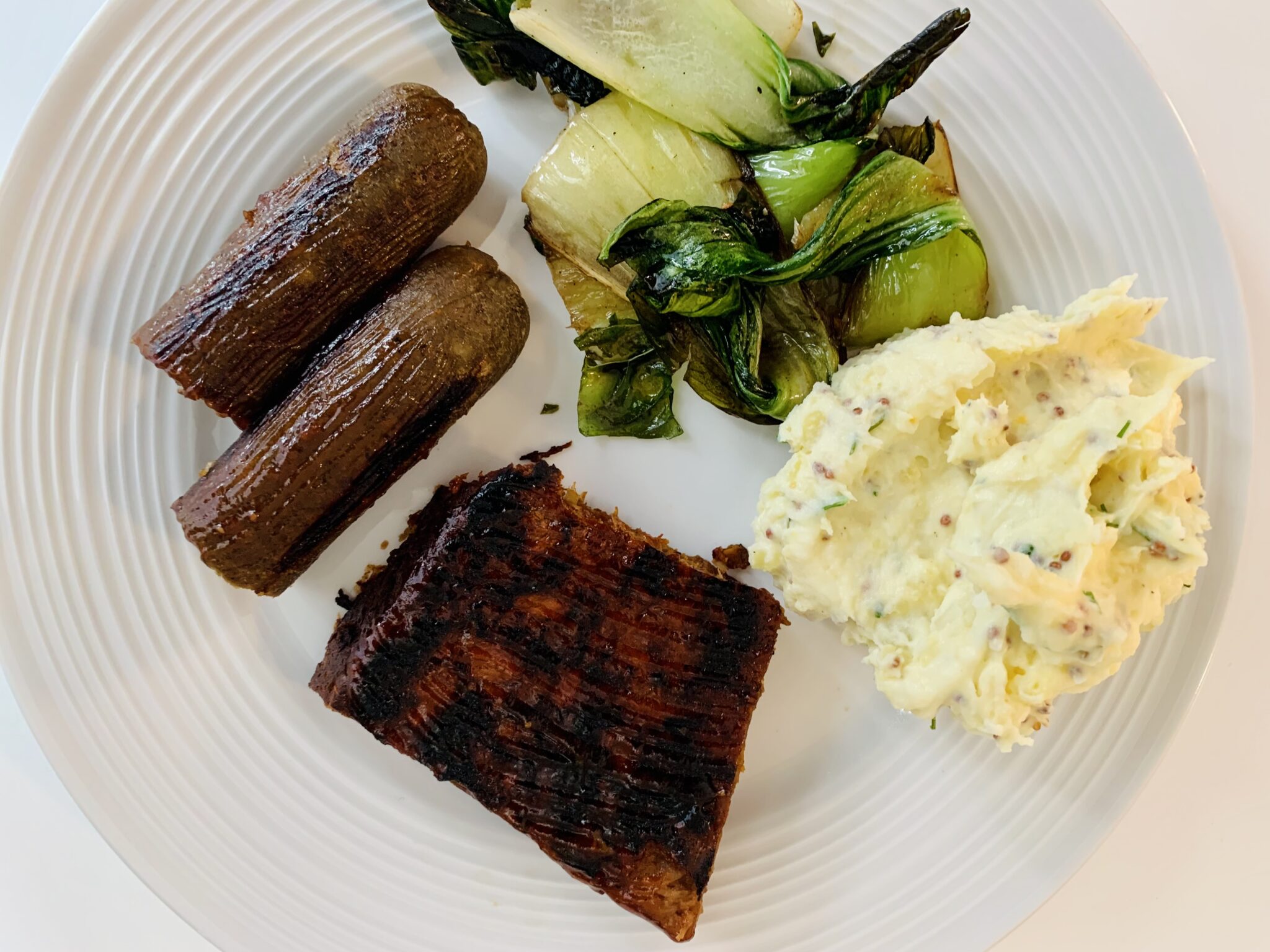 The days are gone when the idea of a BBQ only involved meat, and now, with such excellent options in the marketplace, everyone can get in on the good eats, Vegan, Vegetarian, even if you are a meat-eater, these vegan options may have you coming back for more.
Products shown were gifted for review.