In our latest adventures, we find ourselves thinking about our deep love for charcuterie, cured meats, and other savoury treats, so when we heard about Carnivore Club and their subscription service, we just had to try it out for ourselves.
Carnivore Club is the world's first subscription service featuring premium cured meats delivered to your door. Every month they feature a new artisan—each of them blending passion and craftsmanship to create some of the finest cured meats in the world.
Every artisan is different. Every box is unique. Whether it's French Charcuterie, Italian Salumi, or South African Biltong, the premium meat from Carnivore Club is a flavour experience.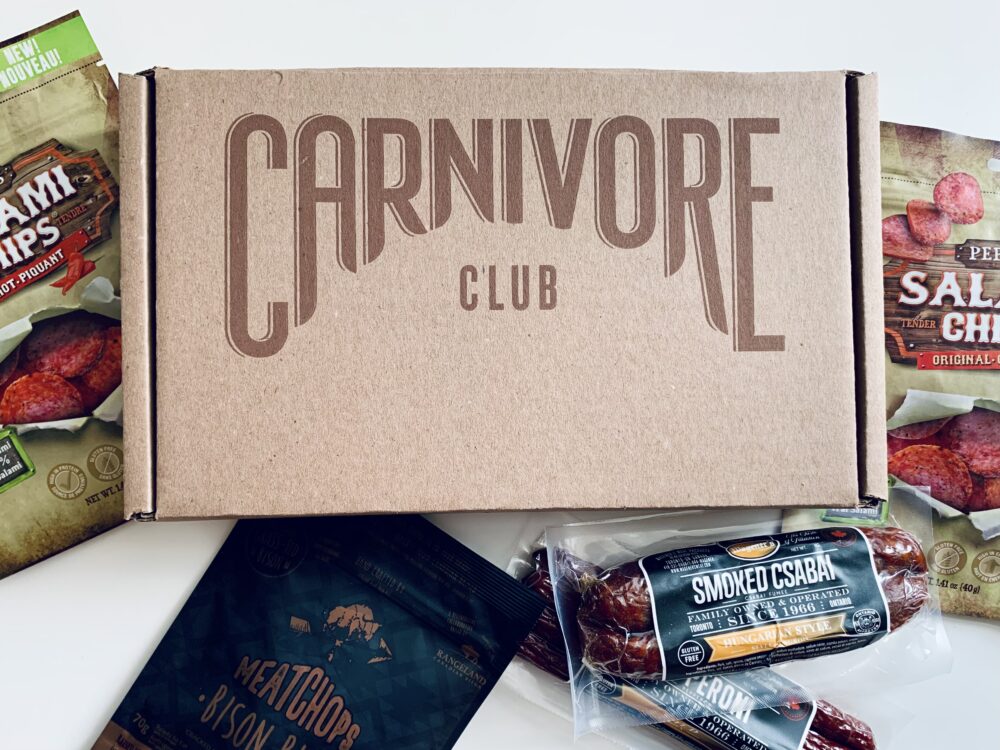 What we tested from Carnivore Club:
We tested the C Cochon box for our review. This box features products from the Canadian artisan specialising in high-quality Quebecois charcuterie. All of their dry and sliced sausages are made with 100% Quebec pork and are gluten-free.
When added alongside the snack box, this combination, along with a few extras, was the perfect spread (seen below) for an afternoon with friends.
What's Inside:
The C Cochon box includes Blue Cheese Salami, Natural Salami, 5 Peppers Salami, Red Pepper Salami, Chorizo Salami, Garlic Salami.
The snack box changes monthly, but our box offered bison bits, salami chips, smoked csabai, and pepperoni sticks, which we thoroughly enjoyed, especially the bison bits. I could eat them daily.
So, if you're a meat-lover and you like to try new delights and old favourites that magically arrive at your door monthly, then you should try out Carnivore Club and let the adventure begin.
For more information and to place an order, visit Carnivore Club today. Food provided for review.