The older I get, the more I find myself embracing simple, classic and comfortable fashion choices.  Looking fabulous while secretly feeling like I'm in loungewear is the ultimate goal.  I recently discovered a brand that has that vibe on lock: meet Smash+Tess.
A homegrown Canadian company, Smash + Tess was created by Vancouver-based mother-daughter-bestie trio, Ashley and Teresa Freeborn and Mercedes Laporte.  Their mission is to create clothing that is designed with integrity, timeless style and and the ability to be worn in multiple environments, helping to reduce overall amount of garments in a wardrobe and in circulation.  Their signature rompers are made from a Rayon from Bamboo and Cotton blend that feels just incredible to touch and to wear.  As well, 99% of manufacturing is done right here in Canada!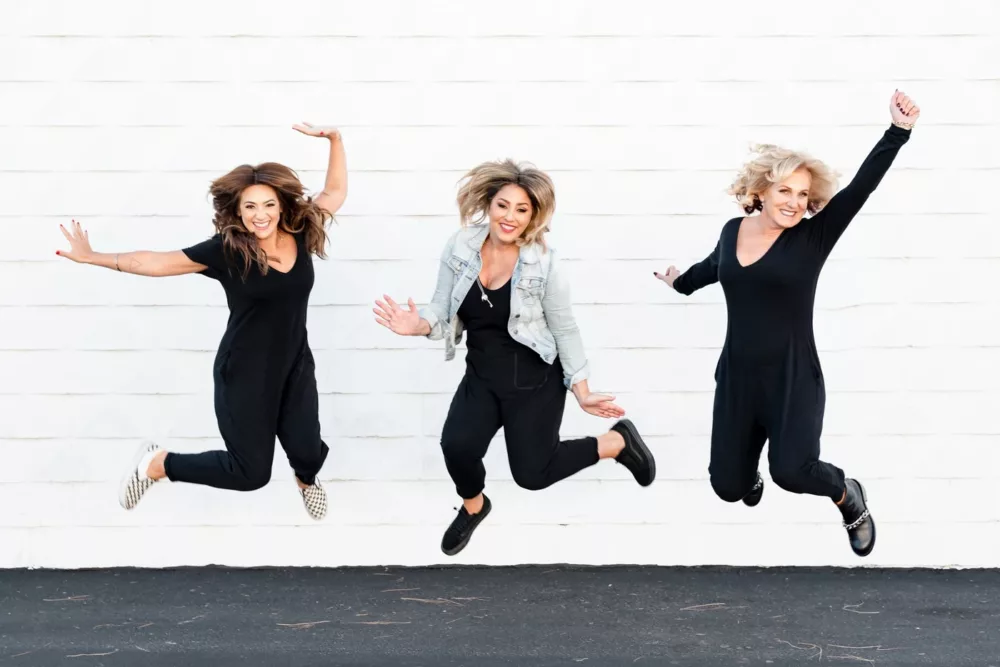 Along with looking and feeling good, their rompers allow Smash + Tess to do good. During the COVID-19 global pandemic Smash + Tess launched the North American Healthcare Heroes Program as well as raising $20,000 for the WHO COVID-19 Global Response fund and donating $15,000 worth of Personal Protective Equipment to those working on the front lines fighting COVID-19.
Smash + Tess have also made donations of over $45,000 to organizations dedicated to eliminating race-based inequality including Black Lives Matter Canada, the NAACP, Black Woman in Motion and The Black Legal Action Centre (BLAC). In 2019 Smash + Tess also donated over $40,000 to the Alliance of Moms. Smash + Tess love looking for ways to give back and thank their community for the support and love they show the brand.
I recently got the chance to get up close and personal with some of Smash + Tess's rompers, and I discovered just how versatile they can be. Here are the ways I styled my S+T rompers, from casual to red carpet ready.
Take S&T on the road

The Sunday romper has rapidly become my comfort uniform that I will happily wear out in public, because it looks too good on to hide at home.  From the chic v-neck cut to the edgy onyx tie dye print, this romper is as cool as it is comfortable.  I paired it with a pair of Converse sneakers and used a wide belt with a matte black buckle to cinch at the waist, and make the look a little more polished for public appearances.  To embrace this romper's full comfort capacity, ditch the belt and keep your feet bare and you've got the perfect lounging at home outfit.
Take S&T to the ballgame
The super comfortable Tuesday romper is perfect for lounging around at home, but if you're feeling yourself, feel free to take her to an afternoon baseball game.  You can drink all the beer and enjoy all the snacks you want thanks to the soft and stretchy patented S&T fabric.  Secret comfort, and style on blast.  Pair with your favourite sporty sandals or sneakers and your team's baseball cap and you're ready to catch a fly ball in the 7th inning.  I love wearing mine with my ili New York belt bag, that helps to cinch the romper at the waist for a more polished look, while keeping my credit cards, cell phone and hand sanitizer handy.
Take S+T to TIFF
The Toronto International Film Festival may not look the same this year but that doesn't mean we can't get glammed up for the occasion…even if we never leave our living rooms.  The Midnight Mood romper in S&T's Un-Real leather is as comfortable as it is cruelty free and as stylish as it is simple.  Paint on a classic red lip and winged eyeliner for another level of sophistication.  Pair it with a great pair of heels and a metallic or bright clutch and you'll be red carpet ready, whether you're ready to socialize or not.
Smash + Tess is the epitome of sustainably chic, and they've  ushered a new wave of #everywear that's cozy, cute and ethically procured.  I am absolutely obsessed with my rompers, and I highly encourage you all to order your own today.  You'll live in it, and look amazing while you're at it.
www.smashtess.com @smashtess  #everywear
*photos by Sarah Wright of Yes, And Studio