Calling all music lovers! As we approach the end of summer, it seems only appropriate to go out with a bang, and Skratch Bastid is putting together a celebration to remember at CityView in Toronto this Friday, August 27th. With an incredible lineup, the show will feature Skratch Bastid, Shad, Haviah Mighty, and re.verse. Get tickets here.
In the mood to dance? Skratch Bastid has you covered! With warm weather and changing restrictions, the previously drive-in style show is now general admission (19+), with seating available and walk-up food & drink vendors open. Want to enjoy the show in your own space? There will be plenty available for you to experience the show from your desired comfort level.
Get yourself hyped for the show – learn more about all the artists and check out their music below!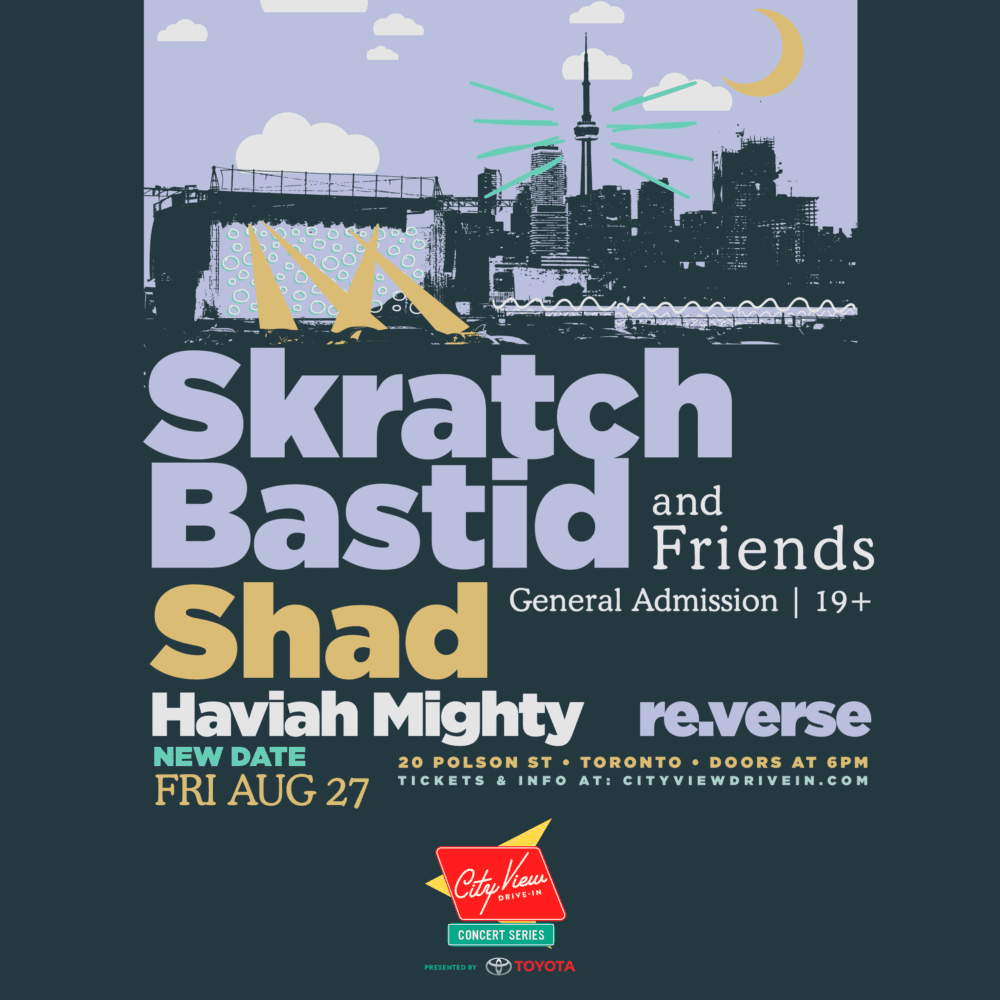 Skratch Bastid is a JUNO-nominated DJ and producer who will be joined on stage by re.verse for an innovative collaboration exploring various music genres. The five-piece group of turntables, drums, bass, guitar, and keys will be an experience to remember. Get a preview of what to expect here. 
Arguably one of the best lyricists and performers in the game, Shad has been described as "a new standard-bearer for positive rap" by Pitchfork. He recently released, Work, an electrifying new track featuring Skratch Bastid. Check it out
here.
Polaris Music Prize-winning Haviah Mighty has been turning heads in the Canadian music scene and recently released three incredible tracks all in the last three months. Check out one of her newest releases, "Protest," here.
Get tickets for Skratch Bastid & Friends here!