It is not often that you may have the opportunity to let down your hair and truly unwind. So, it's only fitting that you get to enjoy your vacation time to the fullest without worrying about the safety of your home while you are away.
Easier said than done, right? Except it doesn't have to be. The proper safety solutions and preparations can help you maintain some control over your residence even while you are off on another adventure or escape. You only need to figure out which of them is suitable for your needs and have them in place before you leave.
Have you been sitting tense at the beach, wondering if something has malfunctioned or been left on again? Not anymore. Here are some simple tips and solutions to ease your troubles.
Clean Up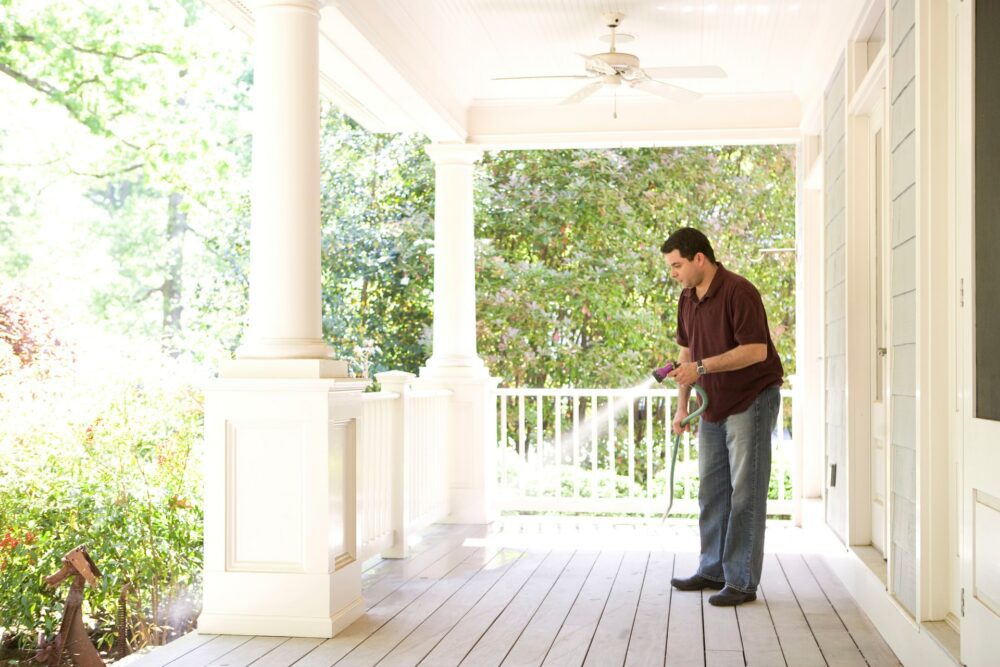 Source: Unsplash
Cleaning up your home before going on vacation may sound strange, but it is very helpful.
First, take some time to do the laundry and clean any dishes in your sink. Empty your fridge of any leftovers that have been in it for too long, as well as any perishables that may not keep for the duration of your absence. If the food is in decent condition, consider donating it to someone that needs it. The goal here is to ensure that nothing starts to rot and invite pests while you are away.
Once that is done, mop up your floors and vacuum to the best of your ability. This, too, will help keep pests at bay and ensure you come home to a reasonably clean space. If your schedule is too overwhelming, there is also no harm in hiring cleaners to help you with the chores if that's an option for you.
Stash Away Your Valuables
Jewelry, cash, or any confidential documents you hold dear are often the main targets of most home invasion incidents. It may thus be best to safely stash them away before you leave town.
Given the value of such items, it is unlikely that a locked drawer would deter anyone from getting access to them. A more advanced storage solution like a digital home safe would probably work better. It can be installed in a discreet part of your home and would require a unique code to open. Their build is also usually very sturdy and almost impossible to pry open.
For extra safety, avoid disclosing the locations of safes in your home or sharing their codes with other parties.
Install Smart Systems
Source: Unsplash
Smart cameras transmit live video feeds via an internet connection. This would enable you to check in on your home whether you are in Bali or up in the Colorado mountains. You only have to ensure that your home and vacation destination have stable internet connections.
A smart alarm system works pretty much the same way, except it does not send video feeds. Instead, it can be set to alert you if anyone tries to access your home or other areas like your pool or even your car garage. You also have the option to choose a silent or a loud alarm. The latter is recommended if you would like to scare intruders away.
Invest in Outdoor Lighting
A dark outdoor space can make your house a sitting duck for burglars. It suggests that no one is home and the darkness makes it easy for anyone to break in without detection. Try and prevent this by investing in quality outdoor lighting.
LED strip lights, for instance, would be ideal for this, as they are customizable for any space and consume very little energy. That said, aim for models that are waterproof like the SMD 2835 LED strip to avoid light malfunctions when it rains or snows.
Activate Weather Safety Protocols
It is crucial to implement some weather safety protocols if you are taking your vacation during a time of extreme weather. For example, if you are going away during winter, try to ensure that your thermostat is set to an ambient temperature. Turning off your heating could see you come home to a damp home and damaged items, or even worse, frozen or burst pipes.
If your home is prone to flooding, try and take precautionary measures too. You could invest in a smart flood alarm so that you get notifications if water starts to pool in a section of your home and send help.
It would equally be wise to invest in raised storage racks or crates to help keep some of your items away from the water if it floods in your absence. If you can not find suitable designs in the market, you can always work with a mould manufacturer to develop a custom storage solution for your home.
Handling chores and safety precautions can seem cumbersome and exhausting. However, nothing beats the feeling of returning to your home feeling rejuvenated and finding all your possessions in top condition and your home as close to spotless as can be. It certainly makes all these pre-vacation safety preparations worth the trouble. Give it a try and see how much it eases your mind the next time you're going away.