I'm someone who tends to feel pretty useless in the kitchen.  My signature dish is whatever's on sale on my favourite food delivery app du jour, and I use my oven for storage more than its actual intended purpose.  The one kitchen gadget that actually gets regular use in my home is my air fryer – I absolutely love it.  And that's why I'm thrilled to be giving away an air fryer to one lucky winner for the Season of Giving!
The air fryer we're giving away today is from Black + Decker.  Their Crisp 'N Bake Air Fry Toaster Oven has the power to bake, brown, and crisp an incredible variety of food.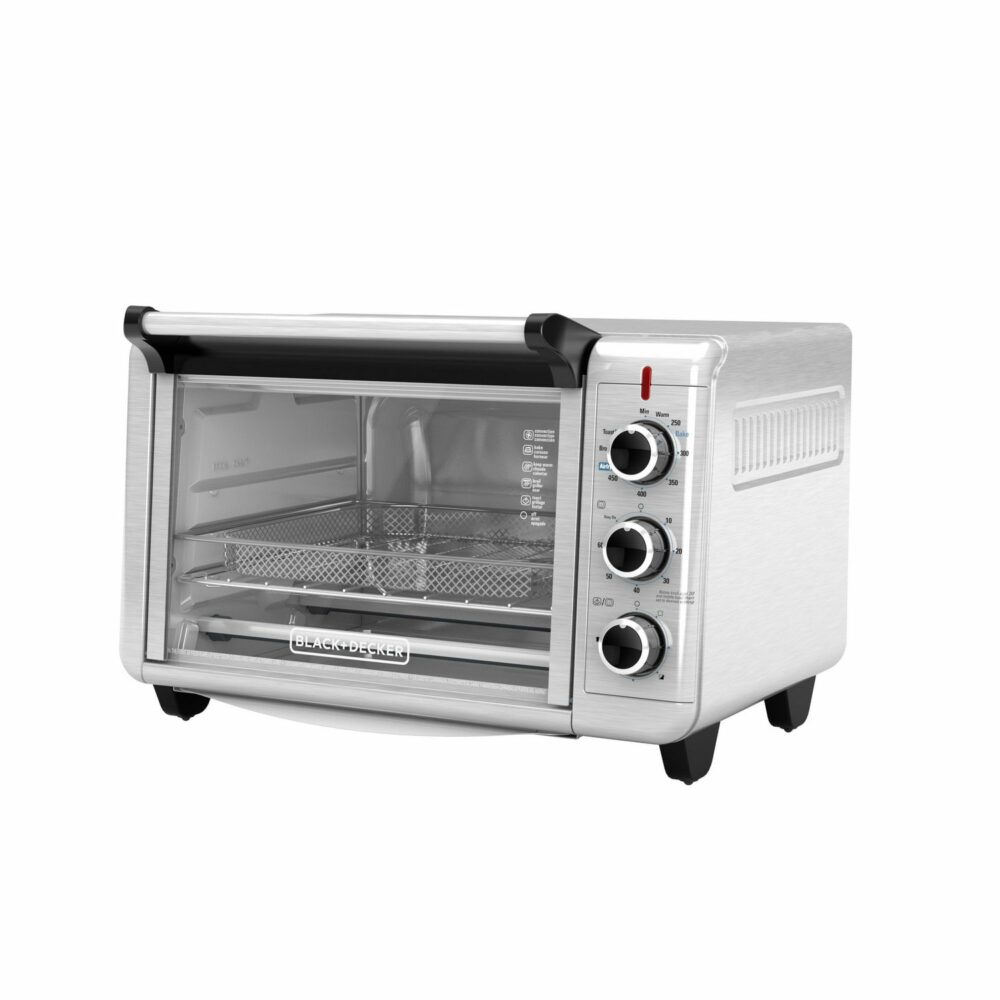 The brand's Air Fry Technology uses high-intensity hot air to "fry" foods with little to no oil. Imagine a toaster oven with convection functionality – heat, a compact space and hot air come together to create deep-fried tasty goodness, without the greasy, heavy feel.  From all manner of fried potato to entire lasagnas or pizzas, there's no meal this machine can't tackle. Three control knobs make it easy to set the toast timer and 60-minute timer, and choose from five cooking functions: bake, broil, toast, keep warm, and air fry. This toaster oven also includes an air fry basket, bake/broil pan and rack, and an external crumb tray that slides in and out to make cleanup a breeze.
Air fryers have been a hot kitchen topic for a while, and I can see why.  Any machine that can make crispy, delicious fries right on my kitchen counter is a winner in my book, and that's only what my amateur cook's skill can do.  For someone who actually knows their way around a kitchen, the possibilities are truly endless!
Enter below to win your own Black+Decker Air fryer!