Canmore is a resort town which is located in Canada. More specifically, it's located in the province of Alberta. Canmore is by far one of the most picturesque places to visit. It's situated in a valley that provides amazing scenery and views. If you're a mountain lover, you're in for a treat. Suppose you wish to visit Canmore but don't know what to do or where to go. Worry not. We've got you covered. This article will provide a small guide on where to go and what to do if you're visiting Canmore for the first time.
The Three Sister Mountain Peaks
There is a range of mountain peaks in Canmore, which are given the name The Three Sisters. This mountain range consists of 3 peaks, that's why they're commonly known as The Three Sisters. These mountain peaks aren't of the same height. One is nicknamed the little sister and the other two the middle and the big sister, respectively. This is one of the most beautiful locations to visit especially if you're a mountain lover. You can even hike them and take memorable photographs. An American surveyor gave this name because a heavy snowstorm covered the northern face of all these peaks in snow.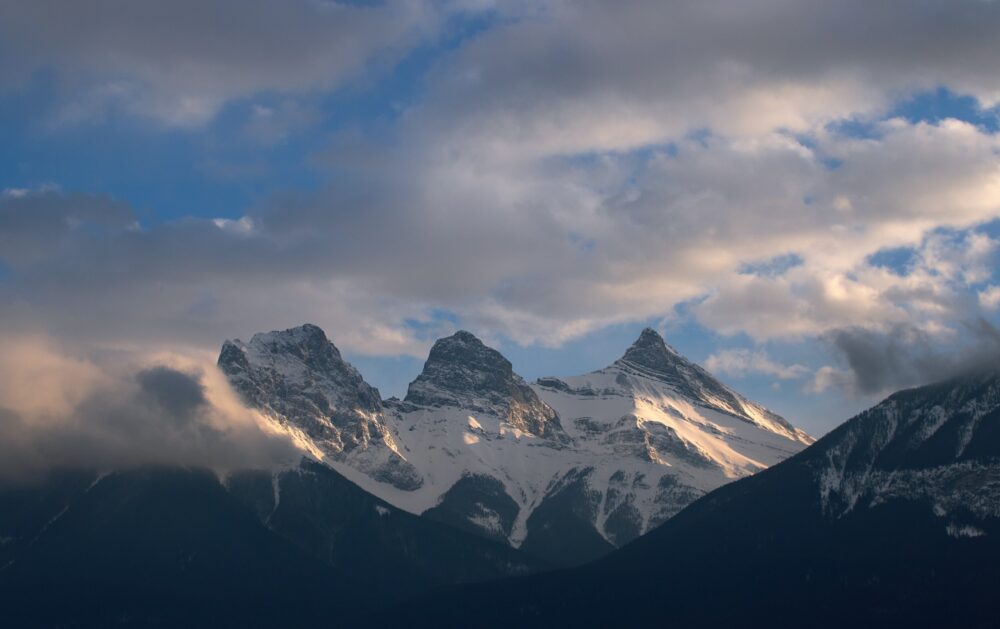 Canmore Engine Bridge
Canmore Engine Bridge is one of the most amazing places to visit. This bridge was built way back in 1891 by the Canadian Pacific Railway. The original purpose of this structure was to help out a coal mine located nearby. There are several other places to visit near Canmore as well. The major reason the bridge is so famous is its vertical end posts. The posts are unique because you'll find T. B. Co. 1880 written at the top of the terminal posts. You can also gaze at the mountain peaks from one end of the bridge. Moreover, a mesmerizing river flows underneath it.
Bow River Loop Trail
The Bow River Loop Trail is one of the major attractions of this town. What makes it remarkably unique is the colour of the river. It has a beautiful blue hue to it due to the glacial field. You can walk alongside it and be amazed by the sound of the gushing water. As you walk alongside the river, you can gaze at the mountains, making you speechless. Such is its beauty. However, ensure you take photography seriously because it's a very visually appealing spot. You will find a feeling of peace and tranquillity if you embark on a journey alongside the river. Here's the best part, you can enjoy it all year round, and if you're a hiking person, you're in luck. It has a hiking trail of approximately 1.2 km.
There are so many other places to visit in Canmore, such as the Grassi Lakes Hike Trail and Policeman's Creek. It has a whole network of hiking tracks, and the lakes are genuinely stunning. The best way to enjoy the beauty of Canmore is by walking or riding a bike. Ensure that you find a nice resort, book yourself a great room, and give yourself a few days to be with nature and take in the sheer beauty of Canmore.