A well-made, classic handbag is a fabulous find, and wardrobe staple.  And when you can find such a staple, and support a local, female founded company at the same time, then that beautiful bag an investment that you can feel good about making.
If you're in search of your staple handbag and want to shop Canadian and support women in fashion, look no further than ANAVI Designs.
Founded by Canadian Designer Ivana Walker ANAVI DESIGNS makes beautiful, expertly crafted bags and purses in leather and vegan leather options. Originally experienced as a Master Jewellery Designer and Goldsmith, Ivana transitioned her career and creative skills to create a brand that hand crafts bespoke luxury handbags bags in Toronto. The ethos of the brand echoes that a handbag is more than just an accessory, it is a powerful utensil used for channeling self-expression through fashion.
We got the chance to chat with Ivana about fashion, style and hopes and dreams.
Who is your personal fashion icon?
My favourite fashion icon would be Diane Von Furstenberg. Even though her collections tend to include colours that are bright and bold, her designs are timeless and classy. Who doesn't love (and own) a good wrap dress?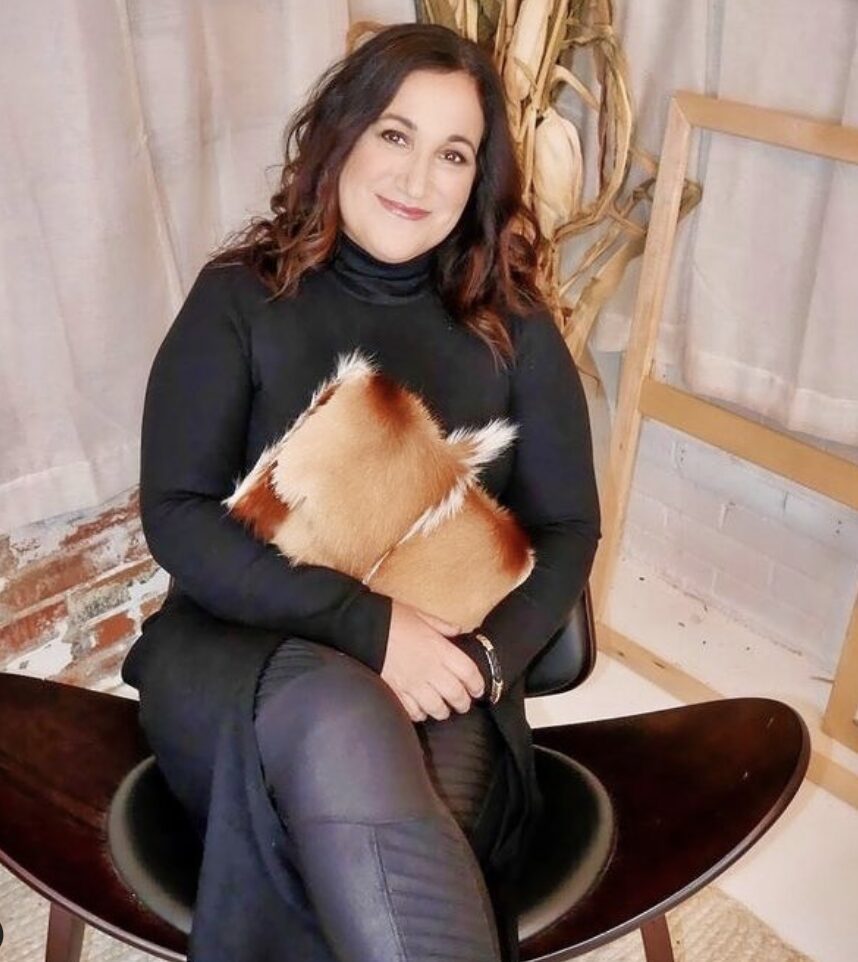 How would you describe your line/brand?
ANAVI DESIGNS is a Canadian brand that creates bespoke, luxury handbags. Perfectly balanced between fashion and utilitarian, ANAVI DESIGNS provides opulence that accompanies you in your everyday life.
I believe that a handbag is more than just an accessory, it is a crucial and powerful utensil for channeling self-expression. I also take great pride in the creation of each of my handbags. Each bag is meticulously constructed in small batches and passed directly from my hands to the customers.
What do you love most about working in fashion?
My favourite part of being a designer is the creativity that it brings into my everyday life. The fashion industry is ever-changing and super-fast paced, so it requires new ideas to constantly be developed. I draw my inspiration from everything and anything – whether it is a picture on a wall, textures, lines and shapes, or our natural habitat. I'm always thinking of my next bag design and its colour, shape, design, hardware, etc.
What is the best piece of style advice you've ever received?
One of my favourite pieces of style advice that I have received is that you will never know what a garment looks like until you try it on! Be willing to have fun with new patterns, colours and styles – you will never know what you love.
If you had any advice for people who aspire to work in fashion, what would it be?
My biggest piece of advice is to be positive and never give up on your dream. If you fall, get back up and keep trying! For new designers in this industry, it's also great to surround yourself with mentors and likeminded co-workers to help fuel your passion and have them share past experiences to help guide your success.