While some may be sad that summer has ended, for those who love fall and the change of leaves, this is the time to go on a road trip and experience the stunning change of season that truly is a beautiful sight.
Now, for those of us here in Ontario, there really are endless locations in which to see the beautiful fall colours of bright orange, vibrant yellow, and deep reds that make fall in Canada oh so beautiful.
Since I was born and raised in Ontario and over the last couple of years was mainly confined to revisiting this lovely province, I thought I'd share some of my favourite spots to experience some stunning views, beautiful colours and some fun fall excursions to keep you outdoors, out of trouble and hopefully smiling.
Chatsworth / Owen Sound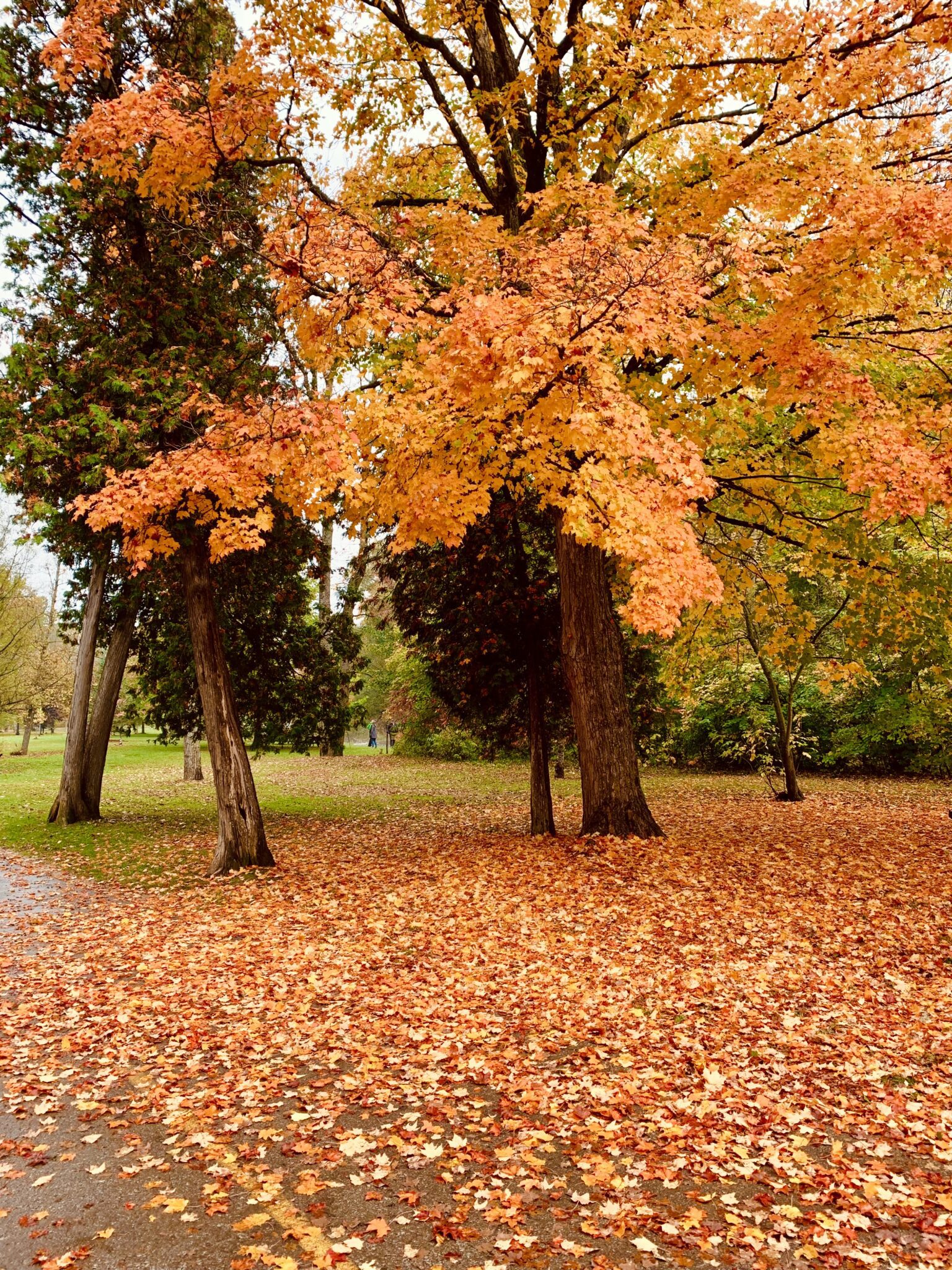 Owen Sound is a small city in the northern area of Southwestern Ontario, Canada. It's located at the mouths of the Pottawatomi and Sydenham Rivers on an inlet of Georgian Bay and is surrounded by such a picturesque and beautiful area that becomes even more magical for a few weeks every fall.
If you're in Owen Sound and want an easy walk through the fall colours, check out Harrison Park. Happen to be looking for something a little more challenging, there are trails to be found in the surrounding rural areas, like a 45KM portion of the Bruce Trail, or if you're like to visit a few cute spots, you may want to check out Inglis falls or Stone Orchard Park.
Wanting to stay in the area? We suggest checking out the amazing glamping stay in Chatsworth that we experienced (and loved) for ourselves.
For more information on Owen Sound and Chatsworth, visit their website today.
Algonquin Park
Algonquin Provincial Park is a provincial park located between Georgian Bay and the Ottawa River in Ontario, Canada, mostly within the Unorganized South Part of Nipissing District. Established in 1893, it is the oldest provincial park in Canada.
Algonquin Park is a really stunning place to visit year-round. That being said, having experienced it in the fall over the years, I can tell you first hand, it's truly a beauty to behold. If you're open to making the trip, a weekend in the serene setting of the changing seasons and the stunning colours really is magical.
To learn more about their fall season and all the necessary details, visit Fall in Algonquin Park.
Muskoka

Anyone who knows Ontario knows that the Muskoka area is truly something special. From some of the most beautiful lakes to some of the most epic cottages, Muskoka has stayed a staple for those wanting to get away from it all since the late 1800s.
Once upon a time, there wasn't much happening in the Muskoka region, but, in the late 1800s Muskoka blossomed with the introduction of the railway and steamships. Over the past 150 years, Muskoka has evolved from a settlement area known for its timber and steamboat navigation into a coveted destination for cottagers to retreat and rejuvenate, and it's no surprise as to why, and fall is pretty epic there too.
From stunning sunsets and sunrises to vibrant oranges and yellows and deep dark reds fill the views from far too wide. It really makes it that much more beautiful to visit, take in and even drive through, not to mention there are lots of fall colours to see on the drive if you're heading up from the city of Toronto.
Nearby you can visit Arrowhead Provincial Park, which is north of Huntsville, Ontario. It offers amazing views all year round and some really stunning fall colours for a few weeks in October.
Niagara on the Lake
Niagara-on-the-Lake draws tourists with its colonial-style buildings, the Shaw Festival, Fort George, wineries, an outlet mall on the highway, and its proximity to the epic natural wonder that is, Niagara Falls. 
It offers scenic dives, winding tours and, of course, epic fall bike rides in which you can take in the beautiful colours of fall as you familiarize yourself with this stunning area.
With great dining, wonderful theatre and epic fall colours, you'll find just like us that there are endless things to do in Niagara on the Lake.
Blue Mountain, Collingwood
When I was growing up, I remember skiing at Blue Mountain and the scenic caves (see below), which I loved both, but skip ahead 30 years, and there is so much more to do in the area year-round and much to do in the fall.
From shopping in the Blue Mountain village to an array of restaurants, and Airbnb choices, the area really has blossomed over the last 30 years.
From sight-seeing to great eats, fall tours to death-defying feats (like the caves and more so ziplining), you can go to take in the beautiful sights, see the colour, or fill your days or weekend full of adventure at Blue Mountain and the sounding area of Collingwood. We have a hunch you'll find plenty to see and do.
Bancroft Ontario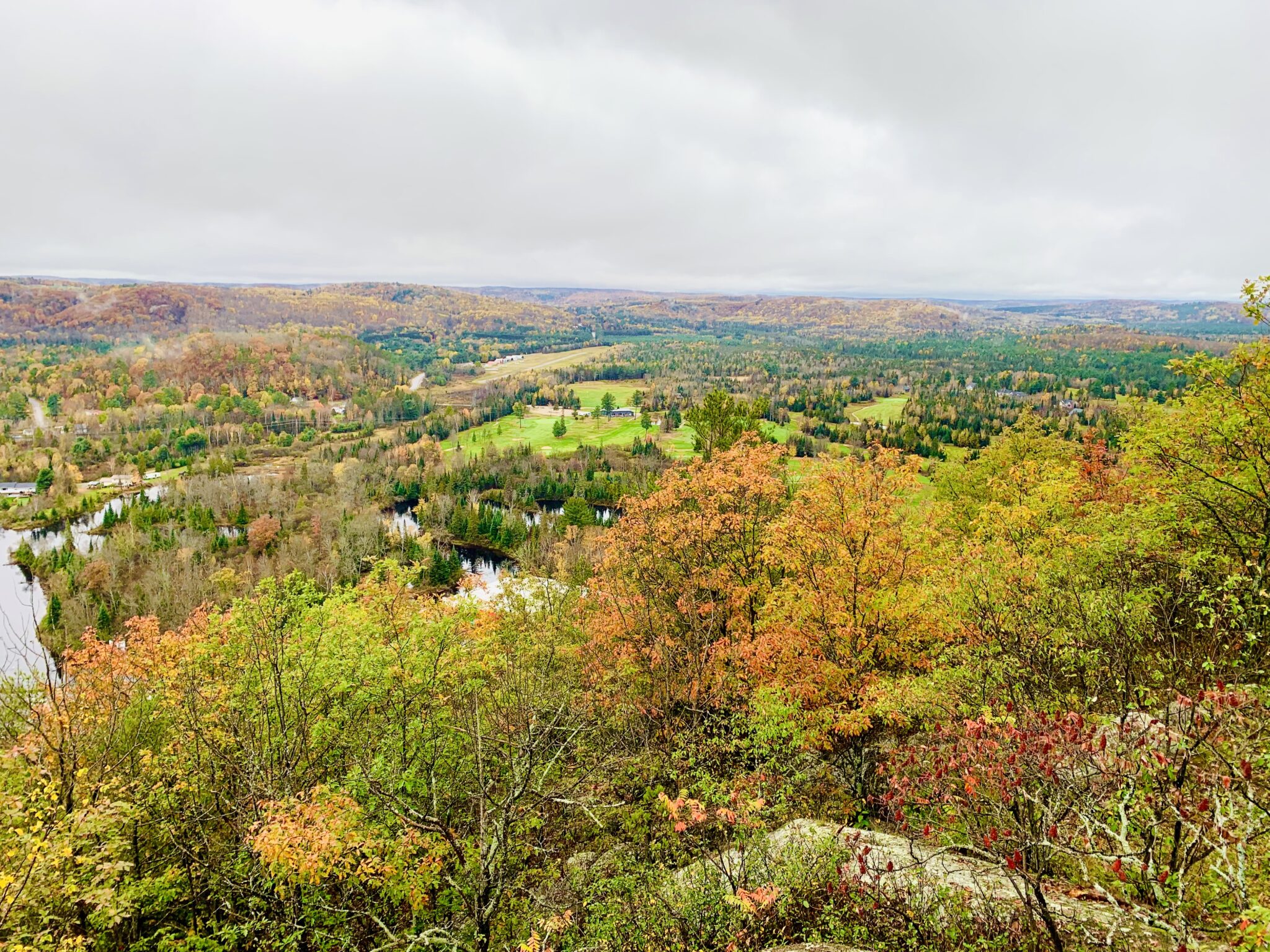 Bancroft, Ontario, is a small, picturesque town nestled in the York River Valley on the southern edge of the Canadian Shield. Bancroft offers many tourist attractions and natural wonders to explore, including, fishing, snowmobiling, rock hounding, camping, history, and so much more.
I've stayed in this area many times over the last few years and have grown to love it year-round, but it is truly something to behold in the fall.
If you're just driving through, there are some stunning views, and if you're looking to stay, we loved Private Beachfront Cottage on L'Amable Lake as it offers stunning lakefront vistas, while this Tranquil Bancroft Center Cottage will place you right in the middle of the stunning yellows, oranges and reds that make fall so darn beautiful.
Mono Cliffs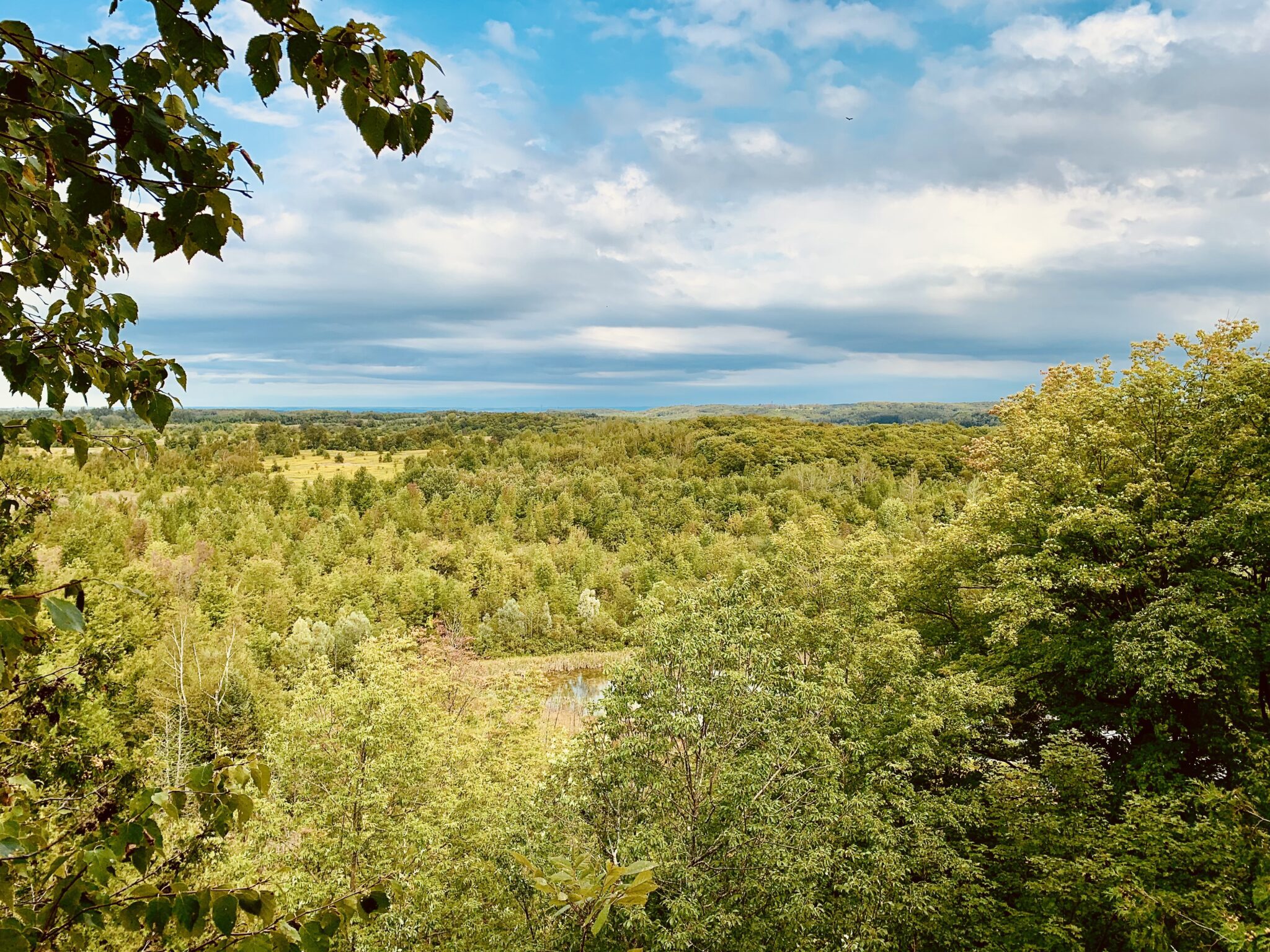 Mono Cliffs Provincial Park lies within the rural town of Mono, in southern Ontario, Canada, along the Bruce Trail. It is part of the Niagara Escarpment Parks System and the escarpment Biosphere Reserve.
The Mono Cliffs Park offers the perfect hike up to an escarpment that is beautiful year-round (pictured in summer below) but shines with its true beauty in fall, and from the photo above, it's easy to see why.
Elora Gorge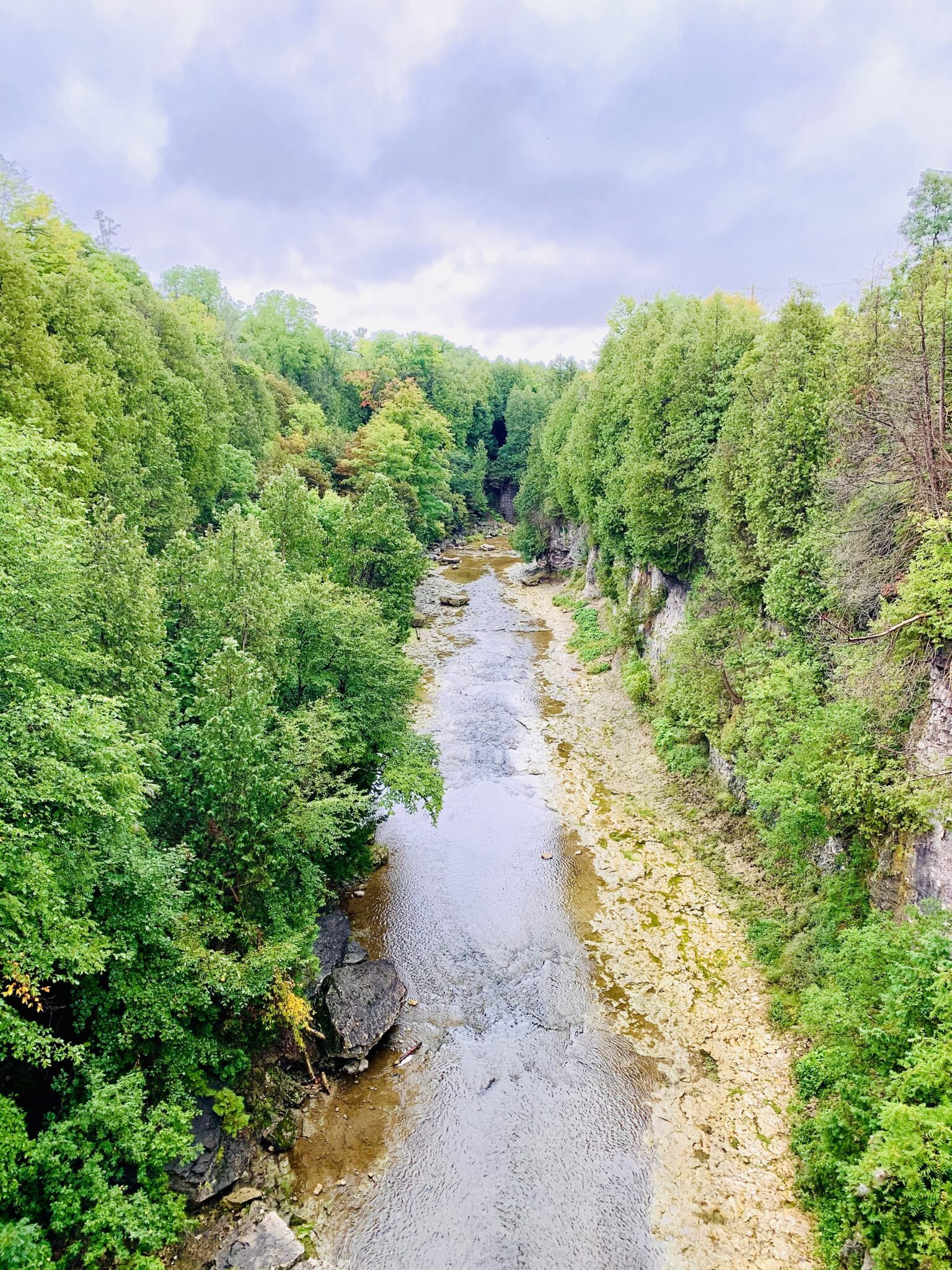 The Elora Gorge is one of the most beautiful and spectacular natural areas in the Grand River valley. The Grand River rushes past 22-metre high cliffs. Riverside trails (with safety barriers) and scenic overlooks provide hikers with stunning views of the water far below, where kayakers and tubers make their way through the rapids.
The town nearby and the area around are truly a little pocket of nature's own beauty, and fall makes that even more stunning with so many beautiful views you won't know where to look. Just be sure to watch your step.
The Elora Gorge is open for camping and day use from May 1 to October 15.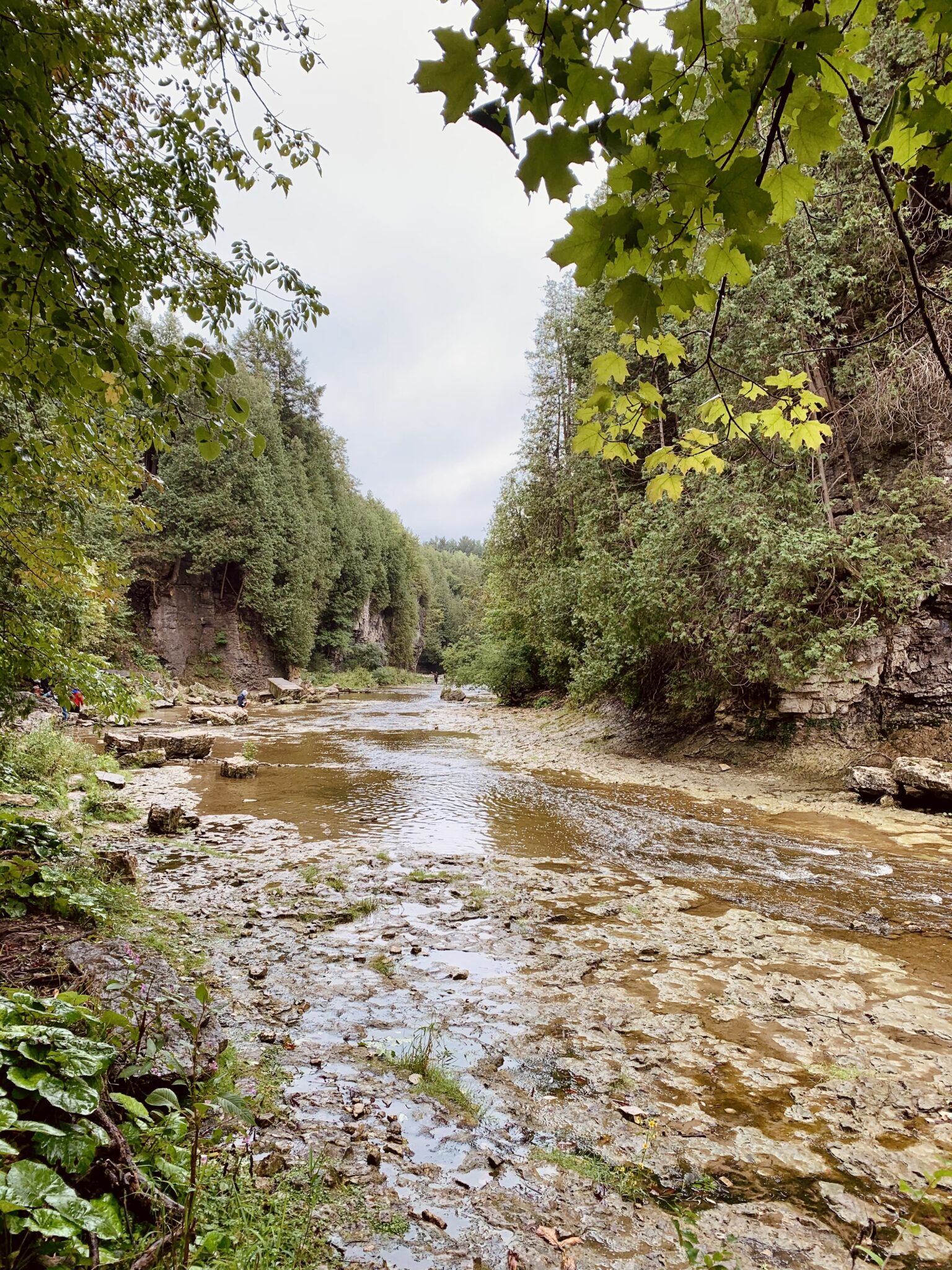 There you have it, some of my favourite spots to catch the mesmerizing magic that is fall in Ontario. So get out, be adventurous and most of all, enjoy!