Are you ready for the once-in-a-lifetime experience that is a journey to Dubai? Pristine beaches, luxurious shopping destinations, and grand architecture make this one of the world's alluring hotspots. However, before embarking on your first trip it pays to plan ahead! Here are seven important things to keep in mind while planning for what will surely be an unforgettable visit to Dubai.
Consider the restrictions and regulations in Dubai
Dubai is a destination that attracts millions of visitors every year. It's known for luxurious shopping, incredible architecture, and a vibrant culture. However, it's important to do your research before traveling to this city. Dubai has certain restrictions and regulations that you must be mindful of, such as laws around dress code, public displays of affection, and alcohol consumption. For example, while the dress code is generally relaxed for foreigners, it's important to be respectful of local customs and avoid wearing revealing clothing in public.
Research the cost of living so you are prepared for all expenses
When it comes to planning for the future, it's important to have a solid grasp of your expenses. Researching the cost of living can make all the difference in creating a stable financial plan. From housing to transportation and car rental in Dubai to food and drink costs, understanding your necessary expenses allows you to set realistic financial goals and avoid any budget surprises. By taking the time to research the cost of living, you'll be able to make informed decisions for your future and feel confident in your ability to manage your finances.
Choose a place to stay that fits your budget
Finding the perfect accommodation can be a challenge, but it's important to choose a place that fits your budget and preferences. After all, your lodging becomes your home away from home while you're away. With so many options available, it's important to do your research before booking. Consider what amenities are important to you, such as a pool or gym, and what type of location you prefer, whether it's in the heart of the city or a quiet, secluded spot.
Take into account transportation costs, such as Uber or taxis
One often overlooked aspect of budgeting for a trip is transportation costs, such as taking Uber or taxis. While it may be tempting to rely solely on public transportation, there are times when a taxi or Uber is a more convenient and efficient option. However, these costs can quickly add up and put a dent in your travel budget. It's important to weigh the pros and cons of each transportation option and plan accordingly to keep your expenses in check. By doing so, you'll be able to fully enjoy your trip without any financial stress.
Research the cultural norms and practice respectful behavior 
When traveling to a new country, it's important to research cultural norms and practice respectful behavior when interacting with locals. Every country has its own unique customs and traditions, and taking the time to learn about these can help make your trip enjoyable and meaningful. This includes familiarizing yourself with greetings, table manners, and appropriate attire. Additionally, it's important to remember that attitudes towards personal space, time management, and expressions of emotion can differ from what you may be accustomed to.
Assemble your wardrobe based on traditional dress codes 
Dressing appropriately for different occasions can be a tricky task. Every place has its own customs and traditions when it comes to dressing, and adhering to them is essential. Whether you're traveling to a new city or moving to a new job, it's vital to understand the dress codes prevalent in the area. Wearing the right clothes not only helps you blend in with the locals but also signifies respect for their traditions and culture. For instance, it's advisable to dress conservatively when visiting temples or religious sites in certain regions. Similarly, business environments may require formal attire, while casual clothing is acceptable in other settings.
Make sure to bring enough sunscreen 
Don't let a sunburn ruin your day at the beach! Even if you're only planning on being outside for a short period of time, it's important to bring enough sunscreen or other types of sun protection to prevent harsh sunlight exposure. Nothing is more uncomfortable than being burnt to a crisp while enjoying outdoor activities, so be proactive and pack plenty of sunscreen. Not only will it ensure your skin is protected, but it will also help prevent signs of premature aging caused by the sun's harmful rays.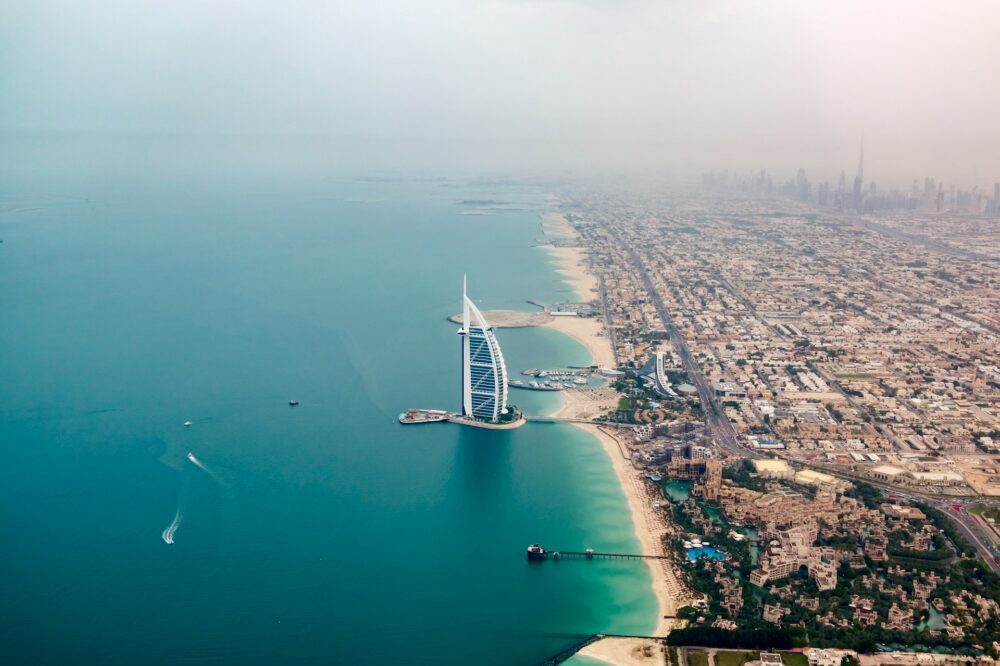 To summarize, before taking your trip to Dubai, make sure to do thorough and accurate research. Have a budget that you adhere to throughout the trip and can rely on for all of your expenses. Investigate places to stay that meet your needs and wants but are still within your financial means. Inquire about transportation services in the area and understand the cultural norms so you don't cause any offense. Pack equipment such as sunscreen that will protect you from harsh weather conditions and put together an appropriate wardrobe in accordance with traditional dress codes.