The COVID-19 pandemic has changed the way that we travel.  Many of us still don't feel safe with traveling by air, and many destinations are closed to visitors. While I miss distant traveling so much, getting away a little closer to home gave me the chance to do something I'd never bene able to do on a trip:  bring my pets with me.
Photo by Michael Bartlett on Unsplash
I have 3 cats and a dog, and I always missed them terribly whenever I would travel.  But since I was only going about an hour away, and to my family's cottage, my second home growing up, there was no better chance or location to test out my pet's adaptability to travel, especially the cats. Not to mention that it was the perfect time to check out what do dogs see when travelling.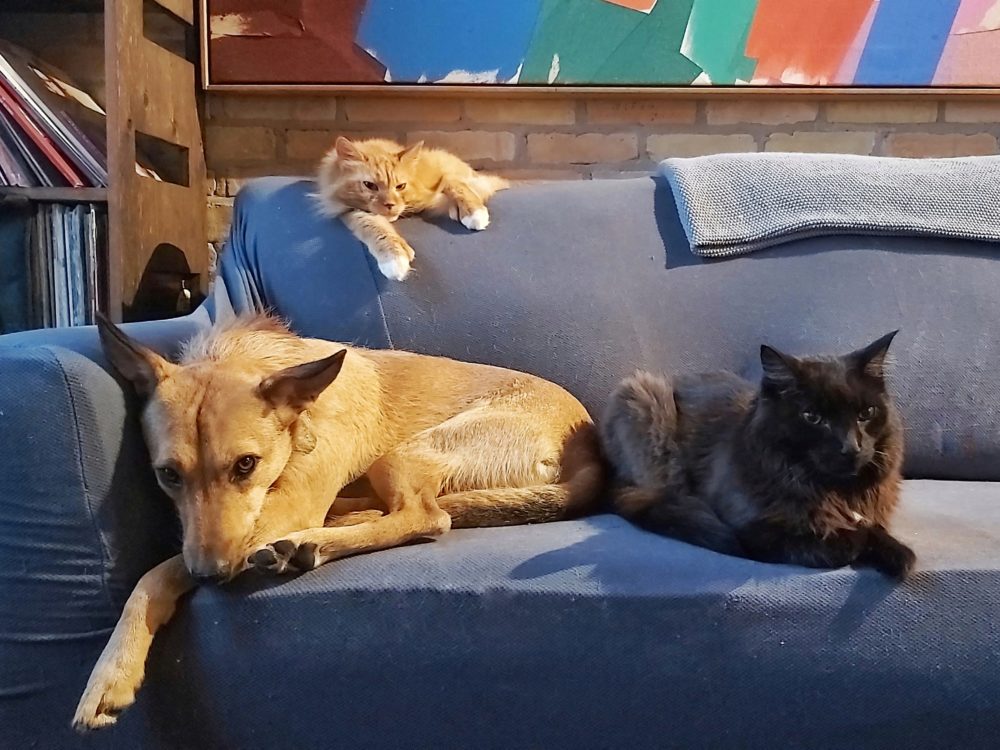 However, it wasn't as simple as just bundling them all into the backseat of my car.  There were a few stages of preparation, and some very useful tools that helped make it possible.
Not sure if your pets want to join you on your trip?  Ask a psychic
This tip may be a little extra, but it's 2020, roll with it.  Before I bundled all 3 of my pets up and took them to the cottage, I reached out to my real life psychic friend and animal communicator Angel Morgan to ask her if I should bring my cats, or leave them at home.  With the dog the choice was easy, but cats aren't the most portable creatures, nor do they much appreciate the change of scenery in the same way.  Angel confirmed what my intuition and knowledge of my pets, that they were looking forward to an adventure and that as long as I talked them through the journey, that they would adapt and enjoy their time in a new environment.  Angel is even teaching a class on communicating with animals if that interests you.  Click here to learn more! This also brings me to my next tip…
Talk to them throughout the trip
Yes, your pets likely don't speak "human", and you may not be as on board with the psychic tip as I am.  But, most pet owners can agree that our animals know our voices and respond to our tone.  With that in mind, as I was packing my things and animals into the in the car, I would talk to them in a reassuring voice about where we were going and what we were doing. Even if my animals didn't understand exactly what was happening, I hoped my calm, familiar tone would help reassure them that wherever they're going is a fun, safe place.
Make your car safe and comfortable for your pets
When it comes to traveling with pets it's not as simple as just bundling them into your backseat.  Animals need a few helpful tools to ensure their car travel is safe and comfortable, since they can't exactly use the seat-belts like we can.
For the cats, I picked up two carriers from Ikea that were roomie enough so that they were comfortable for the trip, but collapsible so they wouldn't take up a ton of room at my destination.  I always line the carrier with puppy pee pads in case of accidents.  For the dog, I have a car seat cover like this  Happy Ride™ Hammock Seat Cover from PetSafe®, and it makes the ride more comfortable for her and cleaner for my car. It's also waterproof in case of any accidents.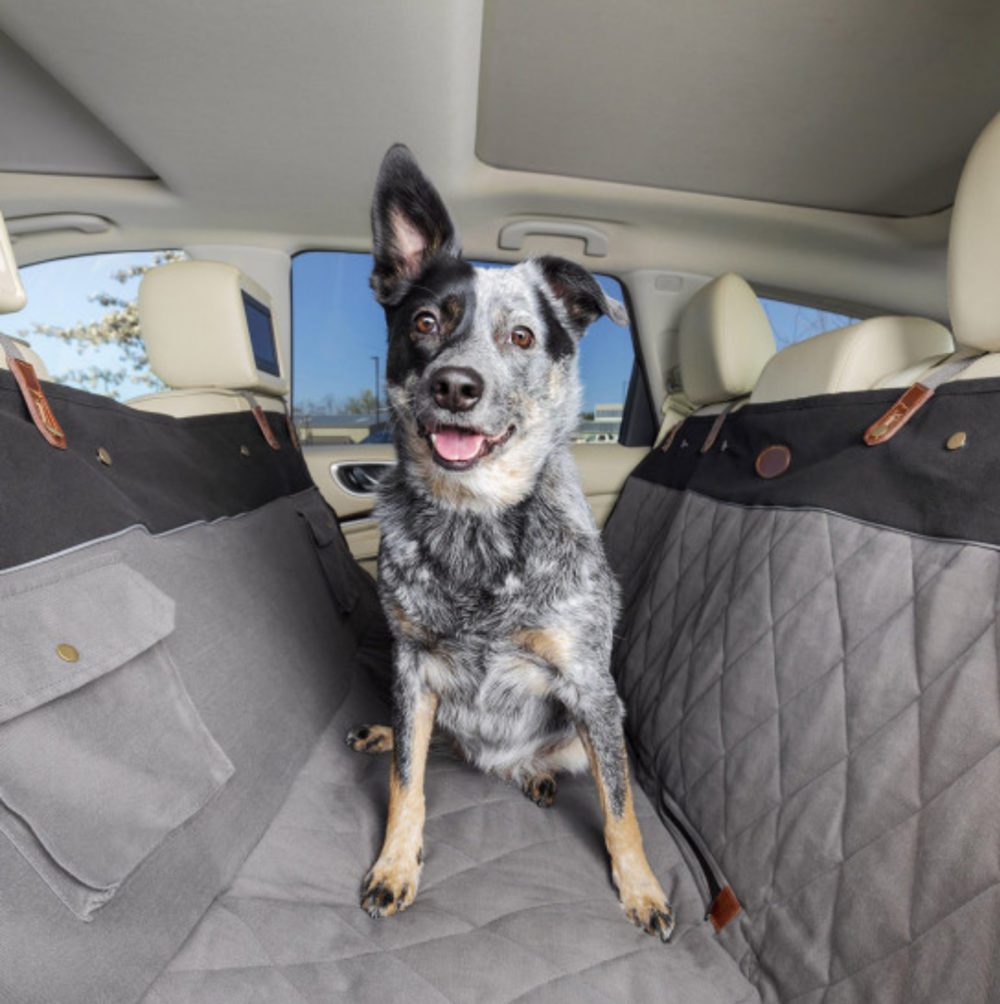 To keep the dog safer, I used the Happy Ride™ Dog Zipline   It was super easy to install and gave my dog just enough freedom to move around the backseat to be comfortable, while still keeping her secure from roaming around or from sudden stops or other issues.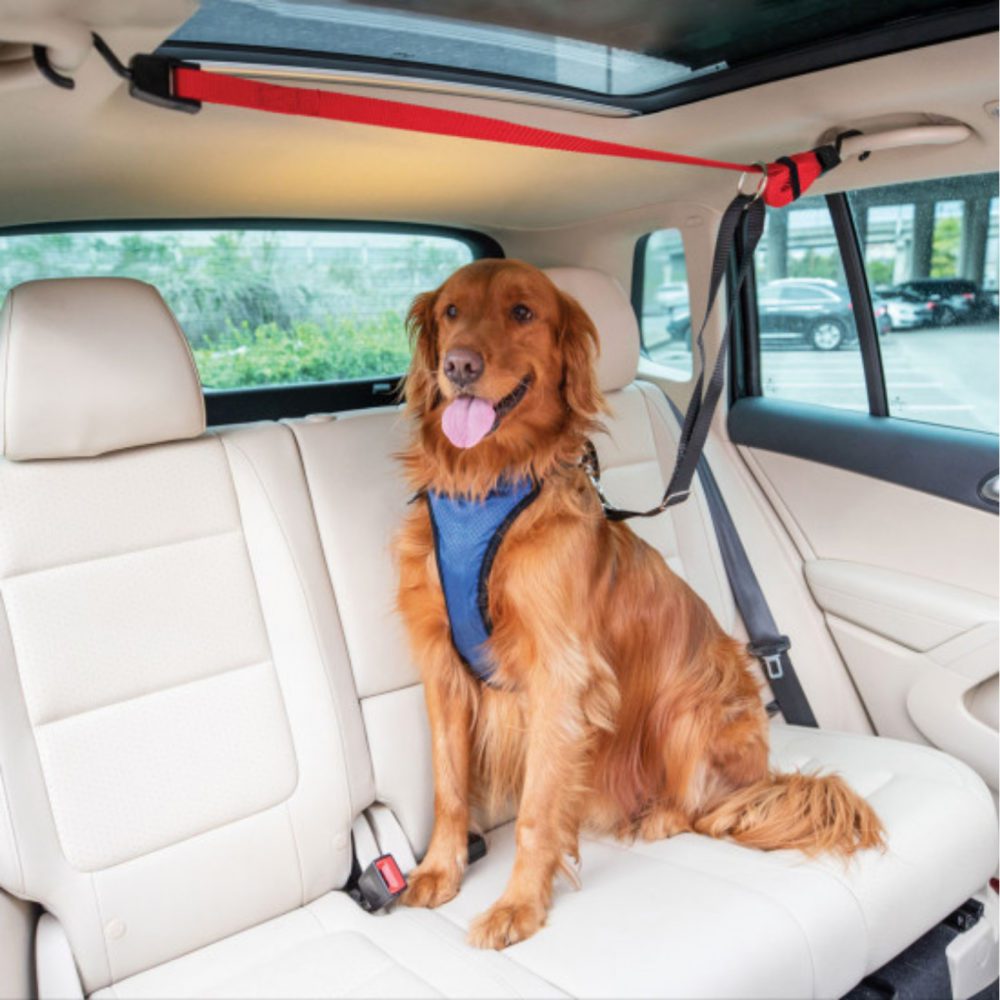 Suit your pet up for their adventures in a new place
I knew that my pets would be spending time outside when we got to the cottage, but I wanted to ensure that they could enjoy their outdoor adventures safely.  The dog was suited up in her PetSafe® 3 in 1 Harness & Car Restraint, which clips in the front for calmer walks with the Hands-Free Leash and in the back for safer car rides (right to the Zipline in fact!).  The back clip was also handy for keeping her tied to a lead in the backyard so she could enjoy the outdoors and explore without getting into too much trouble, or having to be leashed to be all the time.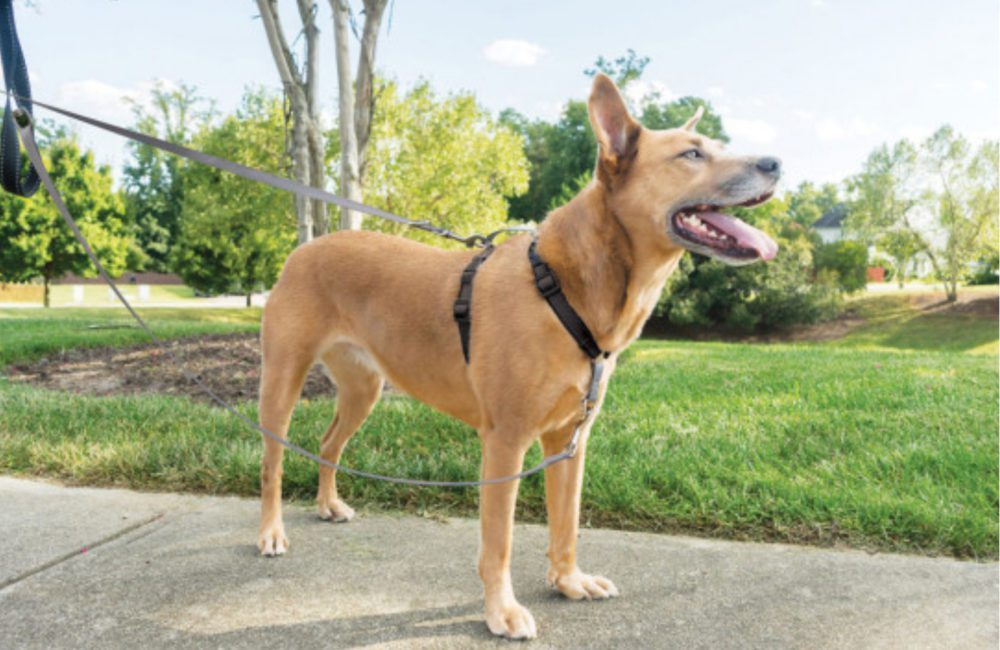 Not to be outdone by their canine sister, the cats had their own leash and harness system for hanging out outside though only one of my cat's really took to it.  The Come with Me Kitty® Harness & Bungee Leash comes with a bungee leash and can be customized to fit just about any sized cat.
Make your destination feel like home to make their travel transition easier
To make the cottage feel more familiar to my cats, I set them up in their own little "zone" in my bedroom to start.  Giving cats a small space to get used to a new location keeps them from being too overwhelmed by all the change.  I'd brought some blankets and toys from home as well, and just gave them some time to adjust.  Within a couple of hours both cats were happy to leave the room and explore the rest of the cottage.
I also made sure to bring all three pets usual food and treats, to help with familiarity and to keep their tummies happy on our travels.  These amazing, single ingredient goodies from Purebites were always a hit at home so I made sure to have plenty on hand on our roadtrip, and they were given out liberally. Their food toppers were also a great addition to the animal's meals, making dinner time a little more special on our vacation.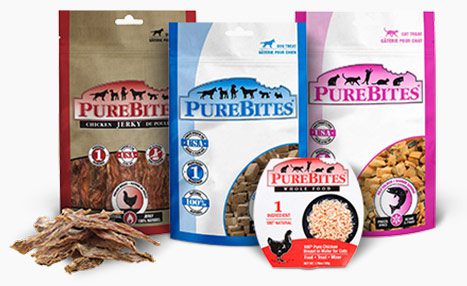 Taking your pets on vacation with you?  Reach out to Nadia for more tips through Twitter @thenadiae!