Some may be sad that summer has ended, wondering what will fill the days and nights as the weather gets cold and less alluring for most to spend time outside. So, we thought we would highlight some great things to do this fall in Ontario to keep you entertained and out of trouble.
From fantastic theatre to winter fairs and corn mazes to cranberry festivals, here are ten fun ways to spend an afternoon or a full day this fall.
Image by Paul Brennan
Why not see an amazing show at the theatre.
For almost 70 years, the Stratford Festival has offered award-winning theatre in the setting of small-town Ontario. You can check out Chicago, 1939 and Hamlet, along with other amazing productions, most running right through the end of October.
If you miss this season, make sure to bookmark Stratford Fest and familiarize yourself with next year's schedule (April to November) to find some truly fantastic theatre.
Fill your day with apple country fun, activity and excitement! The great people at the Apple Pie Trail plan your grand adventure so you don't have to.
You can choose from a great listing of activities, both in warm and cooler seasons, that range from food tours, to e-bikes, to kayaking in the warmer seasons, to igloo experiences, snowshoeing or the Scandinave Spa, so no matter what time of year, you're sure to find a great fit for you and your pace.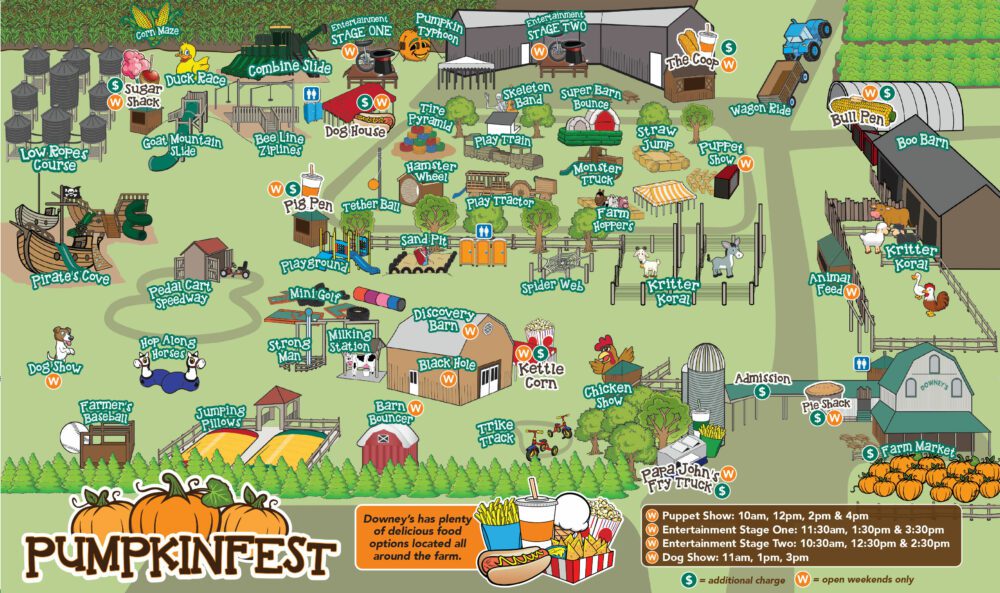 Love pumpkins? Love to get outdoors in the fall? Then this is for you.
From wagon rides to animal farms and so much for the kids, pumpkin fest on till the end of October is definitely something you should add to your list.
Today, The Royal Winter Fair has grown to be the world's largest indoor agricultural and equestrian event, and this November, they proudly celebrate 100 years.
The Royal Horse Show is one of the world's finest equestrian spectacles and attracts athletes from across the planet. Every year, 300,000 people come to The Royal Winter Fair to celebrate the best food, livestock and horsemanship this country has to offer. A win at The Royal means something, regardless of whether you're pickling, jamming, raising beef or driving six-horse hitches, and taking it all is truly magical for those who love the equestrian world of sport.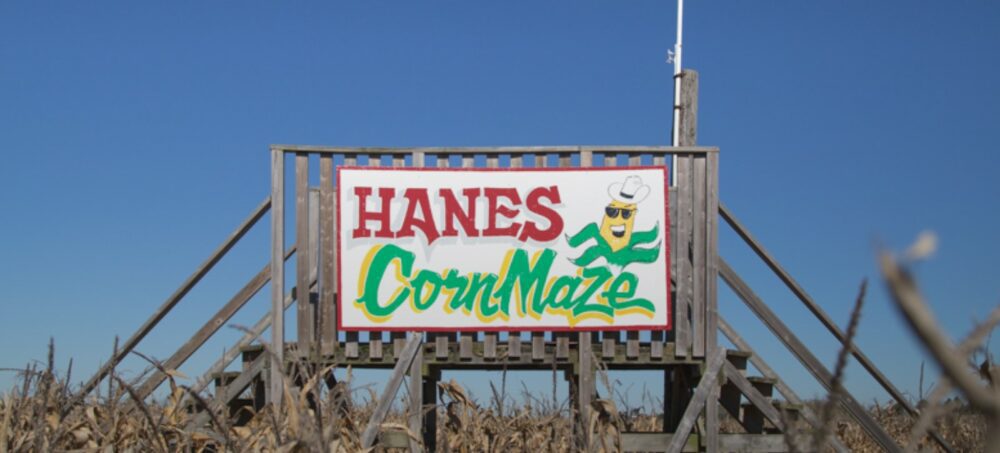 The Hanes Corn Maze is a human size puzzle carved into 20 acres of 12′ tall walls of cornstalks. An event for all ages, but they suggest you bring the kids for help! Find checkpoints, solve the puzzle and spin the wheel to Win a Prize.
The Bob Marley One Love Experience made its North American debut at the Lighthouse ArtSpace Toronto this July!
‍
The experience showcases never-before-seen Marley photographs and memorabilia while immersing you in a journey through his life, passions, influences, and enduring legacy.
Venture through the One Love Forest, visit the Soul Shakedown Studio and delve into the multi-sensory experience celebrating one of the world's most beloved and unifying musical figures.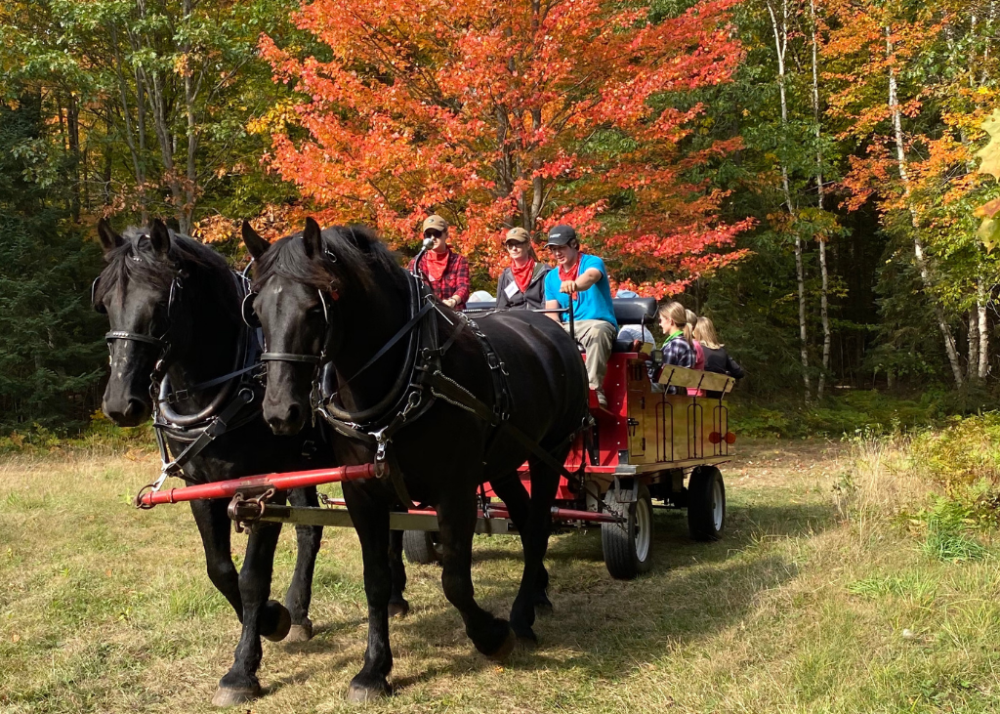 Horse-drawn wagon rides are a fabulous opportunity to take in the vividly coloured autumn leaves of the Muskoka maple forest. Begin your adventure by meeting the big draft horses that pull the wagon and giving them a pat. After your ride leaves the farm buildings behind, you will wind your way through scenic trails where the brilliantly coloured leaves and picturesque autumn views are truly spectacular. Be sure to keep your phone ready to capture this dazzling display of nature!
Award-winning Pumpkinferno is returning this fall for its 11th season, where Upper Canada Village is reviving some of its most popular exhibits plus showcasing 7 brand new themes – the most in any show since its inaugural year!
Take a tour through this spectacular outdoor art exhibit of over 7,000 hand-carved pumpkins, all lit at night along a kilometre-long path in a picturesque 19th-century backdrop. Open nightly from late September through October; you won't want to miss this chance to walk in a world of pumpkins.
Fancy a visit to the Toronto Symphony Orchestra?
"This is Halloween—everybody make a scene!" Tim Burton's cult classic comes to life like never before, projected on the big screen with Danny Elfman's delightfully quirky score performed live by the Toronto Symphony Orchestra.
Running after starting in November, witness the tour de force that is Felix Mendelssohn's Elijah, in the grandest of settings at Roy Thomson Hall. Led by Maestro Jean-Sébastien Vallée, world-renowned bass-baritone Russell Braun delivers a moving performance of this extraordinary work! This latest collaboration between the Toronto Mendelssohn Choir, the University of Toronto's MacMillan Singers, and the Toronto Symphony Orchestra combine 200 of Canada's foremost choral and orchestral talent.
There's so much to do and enjoy in Muskoka in the Fall! The progression of Fall colours is magical from mid-September through mid-October, and the weather can be ideal for golf, hiking, recreation and other outdoor pursuits. Come discover one of the most colourful times of the year in Canada at Deerhurst Resort, but hurry before it's gone.
Have some ideas you'd like to share? Let us know below or via social media.