We all enjoy spending time pursuing our favourite interests. They say that artistic hobbies improve peoples' mental health and many pastimes can help you grow as a person. However, whether you have a boring or fascinating lifestyle, it's possible to turn it into an engaging fictional story. If this is something that takes your fancy, read on because this article tells you how to do it. 
Get Professional Guidance And Assistance
If you have the budget, there are professionals who can help you write, publish and market your book. There are many blogs, specialist websites and YouTube tutorials that provide helpful tips on creating an engaging story. You could also buy some specialist books or visit your local library.
A ghostwriter is someone who writes books, stories, blogs or articles for another person without taking all the credit for the work. If you struggle with writing, the internet can help you find fiction ghostwriters who are experienced in your genre and who can provide free quotes. If you sign up and upload your project brief, you can secure a ghostwriter or other fiction genre professionals.
Create A Character Sketch
This will help you figure out all of the important details about your protagonist, including their physical features, motivations, flaws, and backstories. Once you have a solid understanding of who your main character is, it'll be much easier to write about them in an interesting way.
You should focus on writing about the most exciting aspects of your life. Everyone has mundane tasks that they have to do daily, but they don't make for good stories. Instead, try to focus on your life's more unique and exciting moments.
Provide Some Detail And Embellishment
Describe the physical aspects of your life and the emotions and sensations that come along with it. This will help to create a more immersive experience for your readers. The more details you provide, the easier it'll be for your readers to visualize your world and feel as though they're a part of it.
Fictional stories are not 100% true, so don't be afraid to add in a bit of drama. Real-life can often be boring, so it's up to you to spice things up a bit. This doesn't mean that you should make everything up, but use your imagination and see where it takes you. Just be sure not to go overboard, or else you'll risk losing the realism that makes your story unique.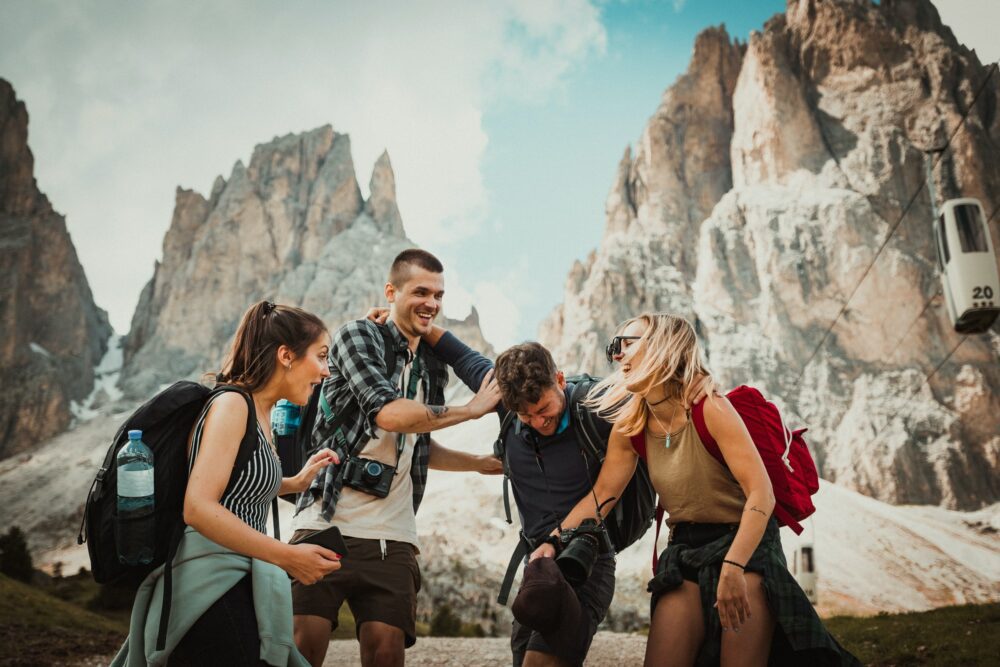 Determine The Setting And People
Does your story occur in a small town or a big city – in the countryside or the suburbs? The setting can be as specific or general as you want, but knowing the location can help set the tone and mood. Also, think about what kind of people are living around the protagonist. Do they have similar interests as you, or are they completely different? What do they do for work and fun? Consider whether they have any unique quirks or traditions.
Nobody's perfect, so neither should your characters be. It's essential to make your characters flawed and realistic in order to engage readers. People want to see characters that they can relate to and empathize with. It's important to think about these elements so that you can create believable characters that belong in the world you've created.
Feature The Main Character And Create Some Conflict
To make your story more interesting, write one that revolves around the main character's life experiences. By including bits and pieces of your life history, you can make your characters more relatable and believable. This will give readers a glimpse into their own lives and how they got to where they are today.
Involve a measure of conflict in your story. This can be anything from internal struggles (such as mental health or addiction) to external forces (such as natural disasters or financial ruin). You give your readers something to root for and keep them engaged in the story by creating conflict. Make sure that it's something that will resonate with your readers because your story will fall flat without this.
Edit Your Manuscript
Basic errors can distract readers, so go through your manuscript and fix any grammar or spelling mistakes. The same goes for punctuation – too many exclamation points can make your writing seem juvenile, while incorrectly placed commas can change the meaning of your sentences. Take the time to edit your work and ensure that it's the best it can be before you start shopping it around to agents or publishers.
There are online tools you can use to check for mistakes, and it's also worth accessing the following:
A dictionary and thesaurus to help you choose the right words

A plagiarism checker to guarantee that your work's unique
Finally, do some research on formatting (e.g. font types and sizes, borders etc.), so your story is easy to read.
Publish Your Story
Self-publishing (e.g. through Amazon KDP) means that you retain complete control over your book. However, it also means that you have to do everything yourself. Another option is to find a publisher for your book. A specialist company will take on most of the work involved, from editing to cover design to marketing. However, you'll likely have less control over your book and may need to make changes that the publisher requests.
Finally, an agent can help you submit your book to publishers and negotiate a contract on your behalf. However, finding an agent can be difficult, as they're often very selective about the clients they take on. There's no right or wrong answer when it comes to publishing your book, so it's important to weigh up the pros and cons of each option before deciding.
Hopefully, these top tips have been helpful as you seek to create an engaging fictional story based on your lifestyle. If you choose wisely, you'll have a compelling account that others want to read. Then you can research marketing your work and dream of being a successful writer.