You only have to type 'men's skincare routine' in to YouTube, Instagram or TikTok to be bombarded by beauty gurus and 'skinfluencers' freely offering up their advice on the best skincare products for you.
Whilst these resources are a wonderful thing, it can be overwhelming when faced with so much information to figure out what products might work for you. If you're anything like me, you want maximum results with the minimal of fuss and that's where Shakeup Cosmetics come in.
Shakeup Cosmetics, founded by Chinese British twin brothers Shane Carnell-Xu and Jake Xu, launched in 2019 with Harvey Nicols and is now stocked in over 150 stores in the UK, South Africa, Germany and New Zealand. Today the company launches 4 new products as part of its brand new Face 4ward range.
Designed to simplify men's skincare routine, this 4 step regime aims to demystify skincare jargon and make men's skincare easy to understand and simple to follow. The products work for all skin types and what's more, they are vegan and cruelty free.
Shane and Jake say "It's been a long time in the making and we are so excited that this range is ready to meet the world. We love the simplicity of this range, but they are packed with skin-loving actives and ingredients, suitable for all skin types, and targeting some of the most common skin issues our customers are facing. We hope you will love them as much as we do!"
Step 1. Multi-action daily face wash. RRP £12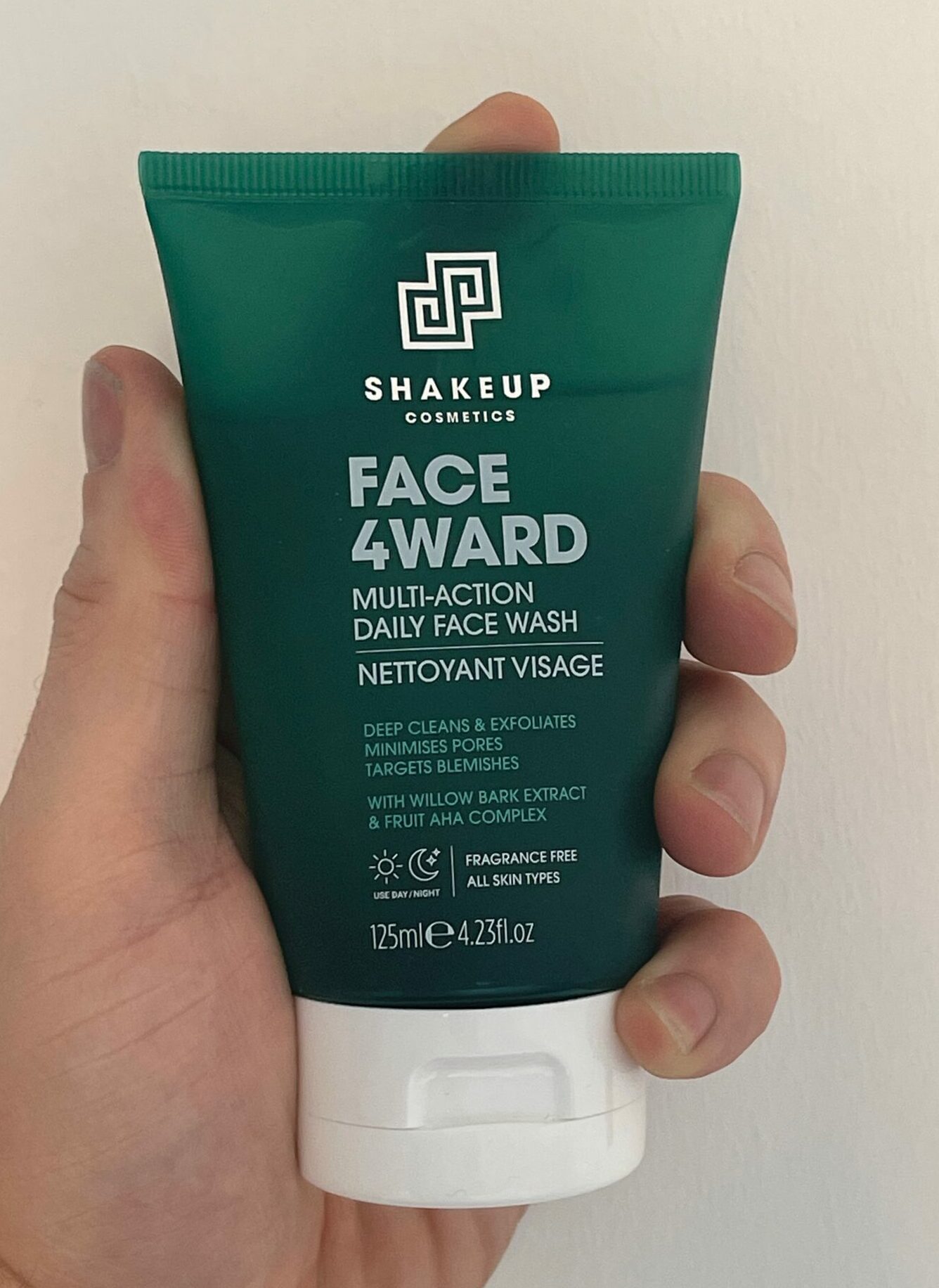 Designed to remove dirt, oil and environmental pollutants to reveal fresh and smoother looking skin. Packed with Willow Bark extract & fruit AHA complex of Orange, Lemon and Bilberry to gently exfoliate skin, improve skin tone and the appearance of pores. AquaxylTM, a natural pro-age moisturiser preps skin for shaving, and boosts hydration to prevent dryness.
Step 2. Clarifying toner RRP £15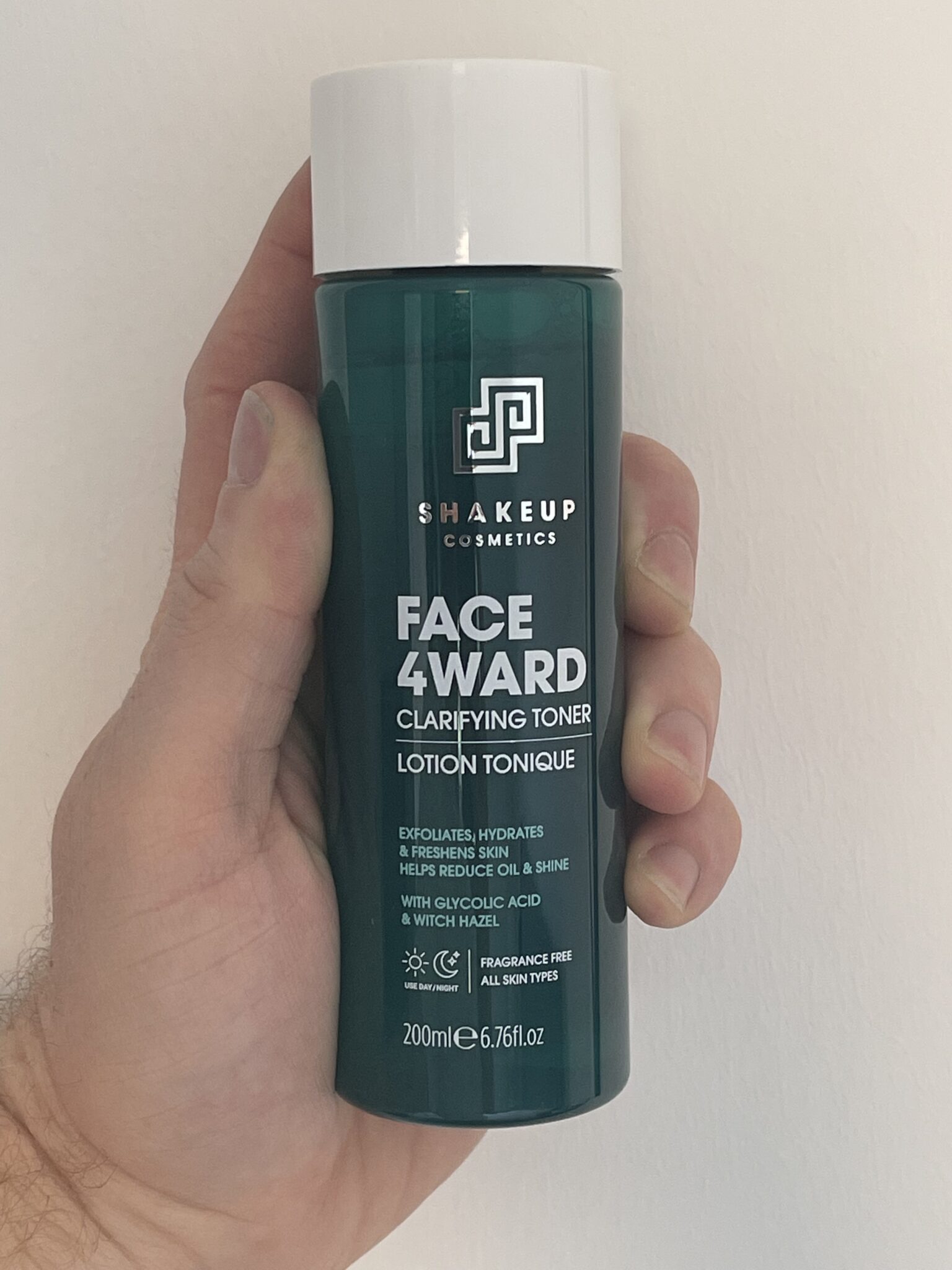 A multi-tasking, freshening toner that exfoliates skin with Glycolic Acid & fruit AHA complex, and helps reduce oil & shine, leaving skin perfectly prepped for serum or moisturiser. Witch Hazel extract helps to minimise the appearance of pores to reveal smoother skin.
Step 3. Pro Youth Serum RRP £35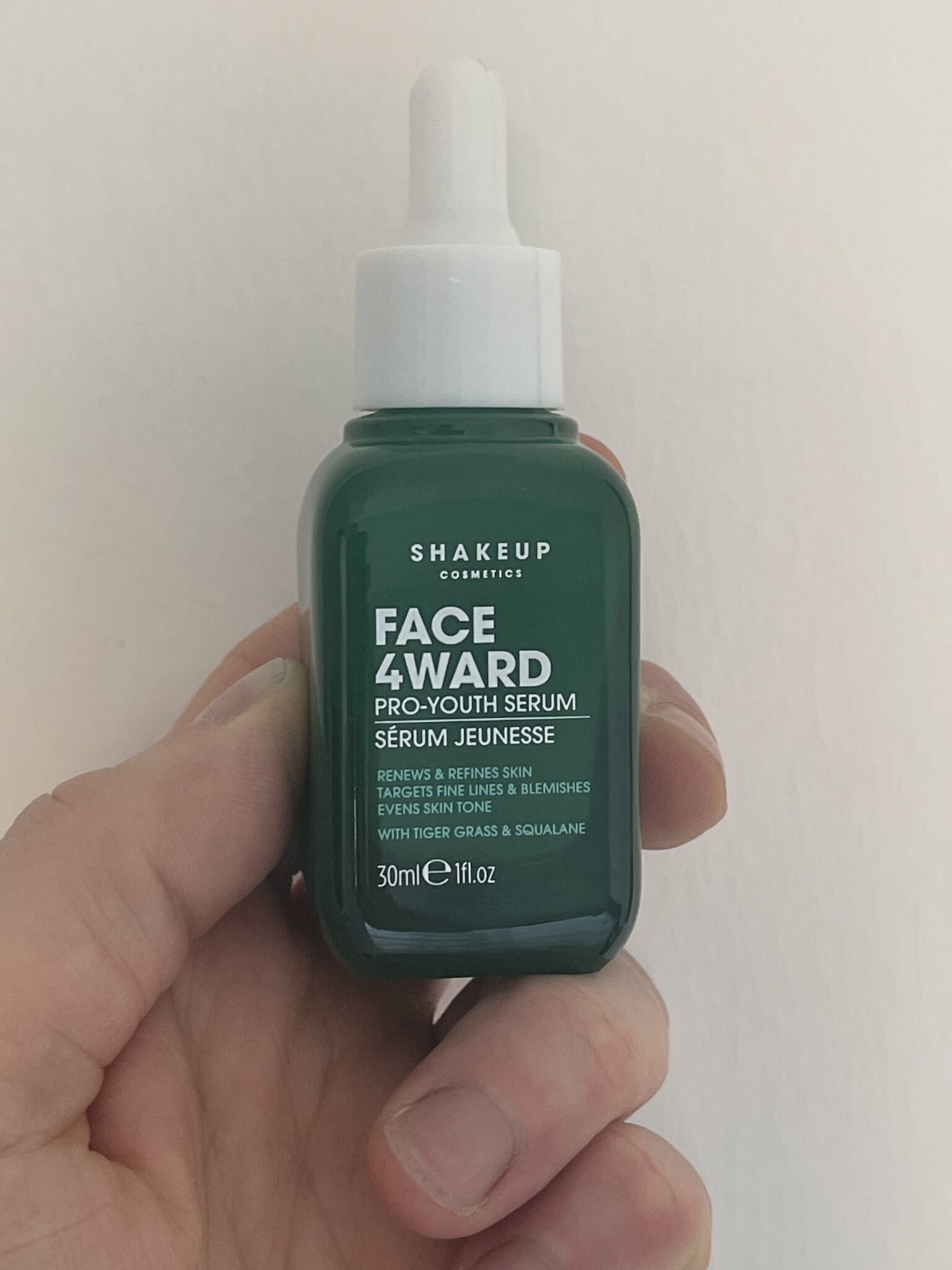 A powerful and nourishing serum that helps to reduce the appearance of multiple signs of aging. Tiger Grass assists in reducing the appearance of wrinkles and promotes a brighter complexion. Squalane helps to reduce excess oil, calm irritation and target uneven skin tone. Hyaluronic Acid and Niacinamide help to boost hydration and tighten pores to reveal healthy, radiant looking skin.
Step 4. Matte-effect gel moisturiser RRP £22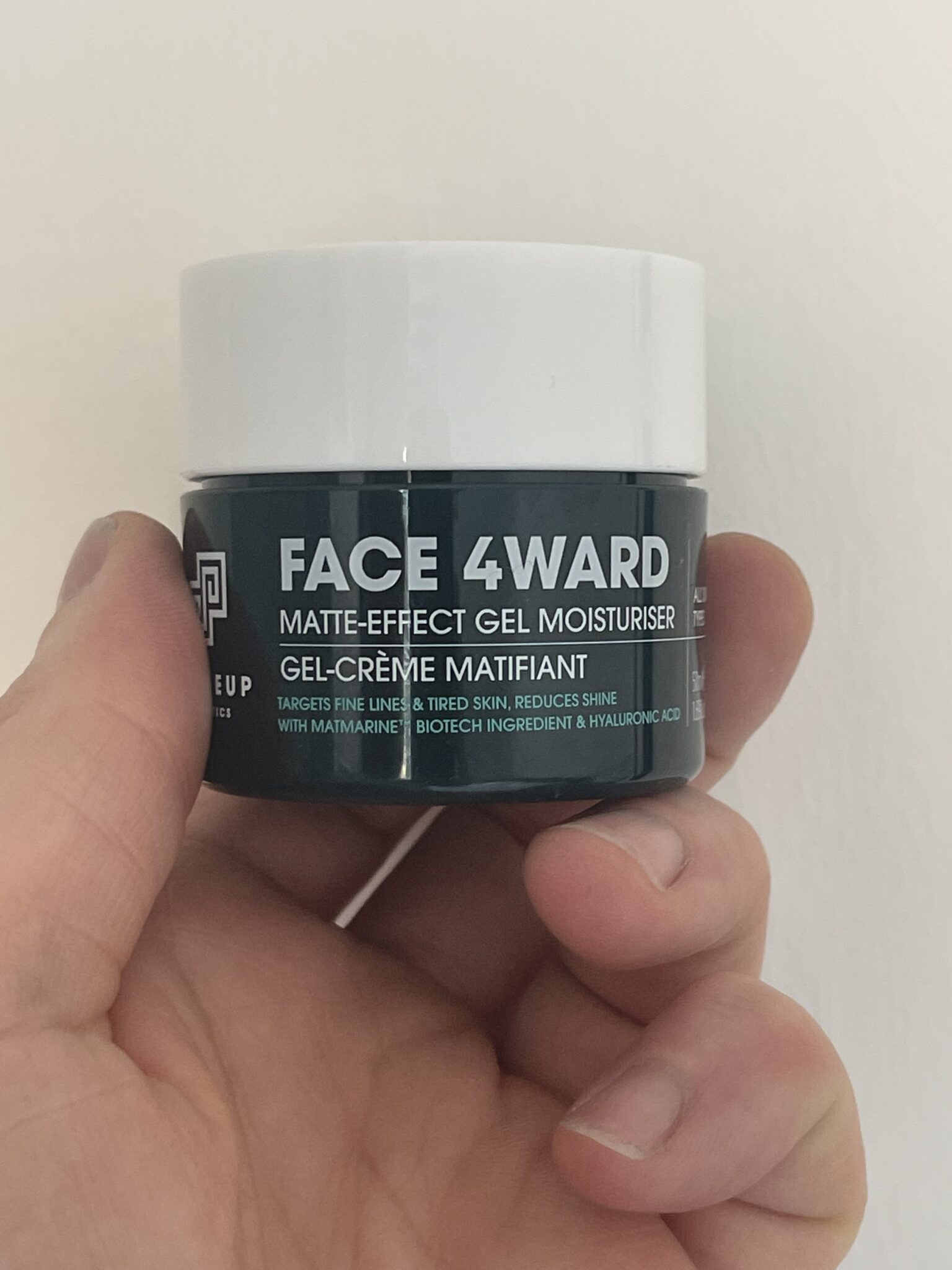 A lightweight gel moisturiser with MatmarineTM biotech ingredient that targets oil and shine for a natural matte finish. Helps replenish tired skin by delivering a hydrating boost of Hyaluronic Acid to give skin a supple and youthful glow.
Face 4ward is available now from www.shakeupcosmetics.com. Use code FACE4WARD10 at checkout for 10% off your Face 4ward purchase.