What is the neverending question we ask ourselves daily? What's for dinner. While that can some days seem like an easy question, after more than a year at home, I must admit I've run through many of my ideas for dinner, but that hasn't included making ramen or gyoza at home well until now, that is.
I was online, probably on Instagram, thinking about what I might may for dinner later in the week, and as I swiped along up popped an ad for Crafty Ramen. The food looked delicious and offered the option to make ramen at home easily. Since I must know everything about everything I come across, I, of course, had to learn more.
So I clicked through and found myself on their website. To my delight, Crafty Ramen offer a slew of unique at-home DIY kits to help you make the perfect ramen or gyoza right in your kitchen.
Since I've never made ramen at home, I was a little apprehensive. Still, with all the ingredients you need, perfectly portioned along with very detailed step by step instructions, this is the best chance this ramen newbie would have to make something that hopefully would turn out well.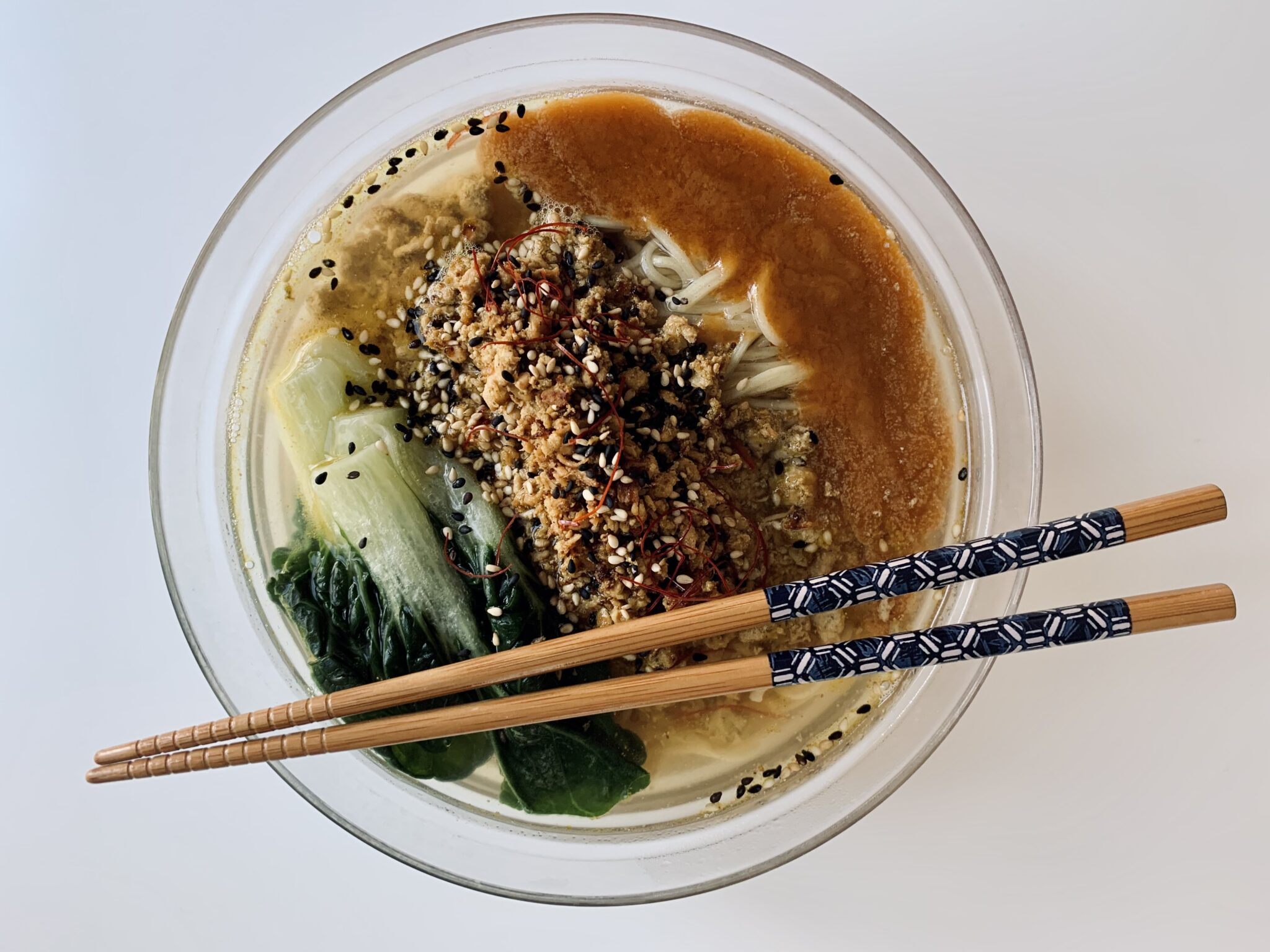 As I followed the steps meticulously, it all started to come together. In the first attempt, the kaizen warrior pork and the spicy chicken tantan men ramen took a few steps but was very clear and straightforward. The result was absolutely delicious, I was honestly shocked I made something so tasty, but that's thanks to some great help.
The kits come with all the ingredients you need for each individual meal, from meat to veggies, spices and noodles. Please note you'll need any utensils and cooking oil.
Making the gyoza could also seem daunting, but once you mess up the first two (like I did), you end up getting the hang of it, and it becomes rather fun. On top of that, I've never had such fresh tasting gyoza at home in my life, and I eat a fair bit.
Just crack open the box, read through the instructions and before you know it, you have some of the freshest at-home gyoza to enjoy any time. (please note the gyoza kits do not come with a gyoza folder, though one is available via Crafty Ramen)
We sampled meat and meat-free options, and right across the board, the instructions were easy and straightforward, and the meals were flavourful and genuinely delicious.
So, if you are like me and looking to tackle ramen or gyoza at home, this is one hundred per cent the way to do it.
For more, visit their website at Crafty Ramen today.