I love Christmas. It's always been my favourite time of year. I love buying presents. I love wrapping presents and I especially love giving presents.
While expensive gifts are always fun to give and to receive, one thing I've always believed is that you don't need to spend a fortune on someone to buy them a really amazing gift. If you can afford to then go ahead, but spoiling your loved ones shouldn't always be about how much something costs, it should be about how thoughtful you've been picking out something you know they'll really appreciate.
Buying a present for someone should be a pleasure, not a chore. If you're stuck for ideas, start by thinking about what they already enjoy. Are they an avid reader? Buy them a book. If you're unsure of what titles they'll enjoy, buy them a book light so they don't strain their eyes. Consider the whole experience and look to elevate it for them.
Practical doesn't have to mean boring. Socks aren't a bad present. Boring socks are a bad present. Likewise I've never been upset to find a new pair of pyjamas under the tree. Underwear is something we wear every day but don't necessarily enjoy buying for ourselves. Just make sure the underwear is in fact wearable; we all know someone who's been given 'sexy' lingerie that ends up at the back of a drawer. A good rule of thumb is stick to a style you know they're going to feel comfortable wearing and have fun with colour and pattern instead.
This year, more than ever, there's been a shift in focus to wellbeing and self-care. Think about the little daily rituals our loved ones have and find ways to level them up. If they like to indulge in a bath then buy them some luxe bubblebath. If they can't start their day without a cup of coffee, find them some amazing coffee from a local roaster. No one said gifts have to be completely original. Sometimes the best gifts are the things we can use every day. Personally, I've started running during lockdown and could really use a running belt to carry my phone and my keys. Hint hint.
One thing I would say is, as much as possible, shop local and shop independent. It's unrealistic to expect to avoid using Amazon completely but supporting small businesses is more important now than it's ever been. Use your purchasing power for good.
Note, the following categories – for her, for him, for them, for you – are simply reflective of the way we shop and are in no way hard and fast lists. So, without further ado, I give to you my 2020 Christmas Gift Guide.

Lola Rose LOVED Diamond Bunting Necklace | Lola Rose NHS Charity Bracelet (Profits go to NHS Charities Together)| White Company Cashmere Bed Socks | L'Occitane Cherry Blossom Bauble | Nadiya Bakes | Victoria Beckham Beauty Posh Lipstick.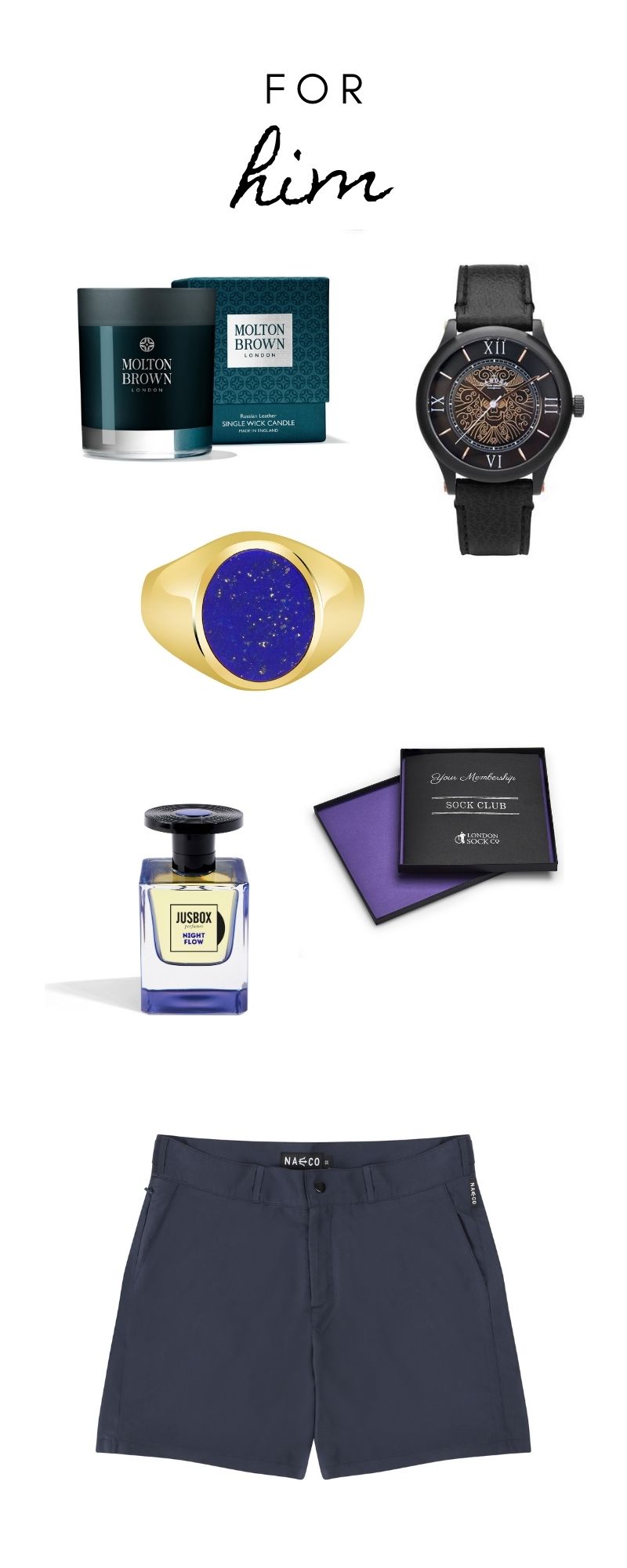 Molton Brown Russian Leather Candle | The Camden Watch Co No. 253 Momento More Black Strap | Susannah Lovis Lapis Lazuli Signet Ring | JUSBOX Night Flow | The London Sock Co Sock Club Membership | Naeco Tailored Original Swim Shorts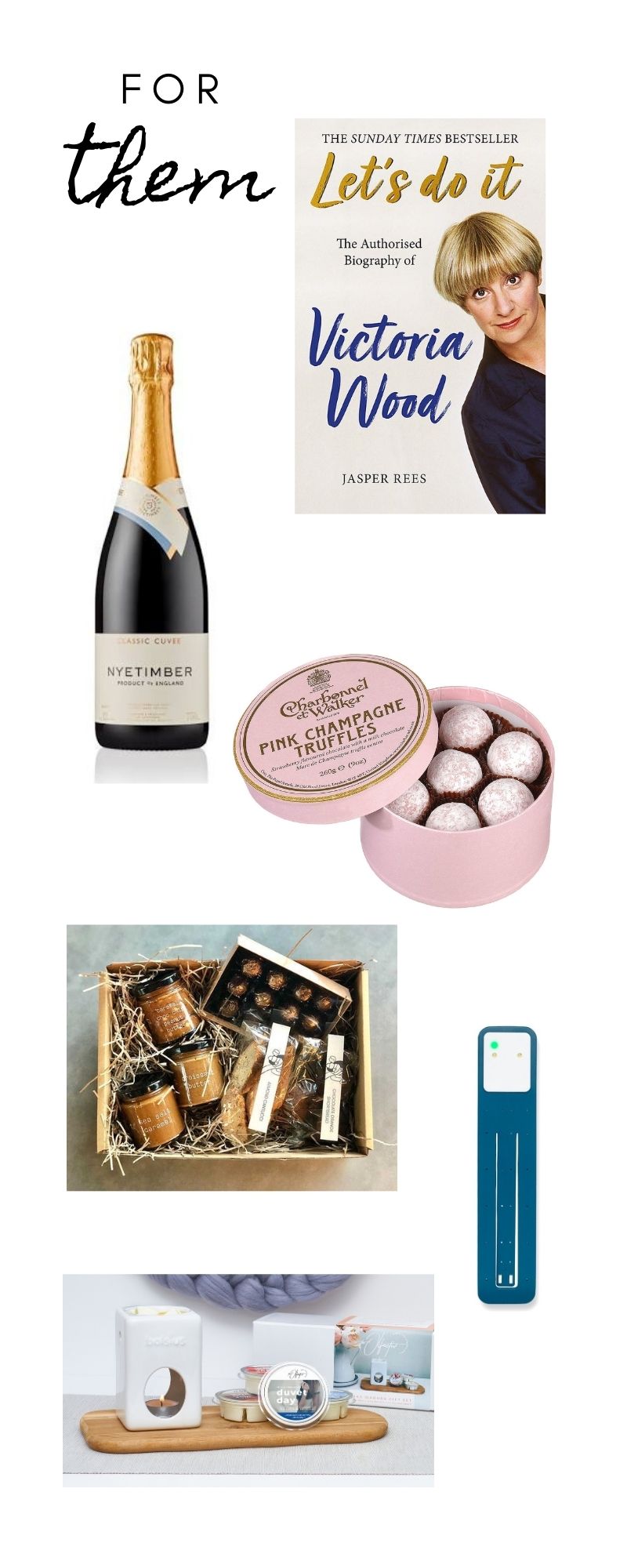 Let's Do It: The Authorised Biography of VIctoria Wood | Nytimber Classic Cuvee Vintage 2009 | Pollen Bakery Christmas Gift Box | Charbonnel et Walker Pink Champagne Truffles | Moleskin Booklight | Olfactiv Wax Melts Gift Set 
Nigella Lawson Cook Eat Repeat | Diablesse Clementine Spiced Rum | Kylie Disco Vinyl | Papier Marble Sea Wellness Journal | Thomas Wolski F*ck You Print