Anyone who works in (or loves) Fashion knows the name Jay Manuel and if you don't you've been living under a rock. I COME from the rock (Newfoundland that is) and I never missed an episode of America's Next Top Model, the show that made Jay a household name. The fashion legend himself was this year's Cashmere Collection Curator, bringing it right home to the Greater Toronto Area, where Jay is from (Scarborough specifically), though he now resides in New York City.
But, onto the event: the finest in the Canadian fashion industry gathered in Toronto to celebrate the 19th Annual Cashmere Collection: Celestial Awakening; a celebration of strength, hope, compassion and of course FASHION. If you're not familiar with this event, it's a design challenge to create a fully wearable gown, using bathroom tissue.  Andlet me tell you that it is actually mind blowing to see what these designers can do with Canadian made Cashmere UltraLuxe Bathroom Tissue.  Cashmere has outdone themselves with this extremely talented, hand-picked group of 12 designers from across Canada.
The chosen designers:
Madaleine Nelson – Gores Landing, Ontario
Tristan Réhel – Montreal, Quebec
Mimiela – Toronto, Ontario
Demascare – Toronto, Ontario
Mimiela – Toronto, Ontario
L'Uomo Strano – Toronto, Ontario
Kyle Gervacy – Toronto, Ontario
Doch – Ajax, Ontario
Afflatus Hijab – Edmonton, Alberta
Kelsey Erin – Upper Tantallon, Nova Scotia
Sam Stringer – Osoyoos, British Columbia
Cheliel – Montreal, Quebec
Kaela Kay – Brampton, Ontario
Check out my top 3 looks in the gallery below:
After being mesmerized by fluffy white gowns, I couldn't resist sitting down with Jay Manuel himself, and asking about the future of the fashion, especially the runways. It's no secret that New York Fashion Week was overloaded this past season with shows. Unfortunately, it was to the point that editors couldn't even get to some of the top runway shows because the they were overlapping.
As well, during the pandemic I was introduced to an voice only social media app named "Clubhouse"and if your not aware of this app  then I suggest you download  it. I have been floating around this app since December of 2020. I was in a room hosted by a gentleman called FLY TY and he had brought of a very good point that has been in the back of my mind about models vs influencers on the runway.
So I asked Jay about that very topic, what did he think about models vs influencers on the runways? What did Jay Manuel himself think the the future of our runways would look like?
"I think that there was a time when Models owned the runway but I believe that they should work together. There is room for both. Let's be honest with print dying even Vogue is trying to find their place."  And who's to argue with Jay?
All the designers and the team at Cashmere slayed the the runway at the 19th Annual Cashmere Collection: Celestial Awakening. But, a winner has yet to be chosen, and there's still time for you to have your say.  Head over to  https://www.cashmerevotecouture.com/  to vote for your favourite Couture gown made out of Cashmere UltraLuxe Bathroom Tissue, and to see all the beautiful fashion images capture by the Canada Arts and Fashion Awards Image Maker of the Year of 2022 Justin Wu.
Its quite amazing to see illustrator Monica Smile's sketches come to life with Justin's INCREDIBLE images, which wouldn't be possible without the help of Cashmere's Glam squad Mac Cosmetics and FLOW Haircare.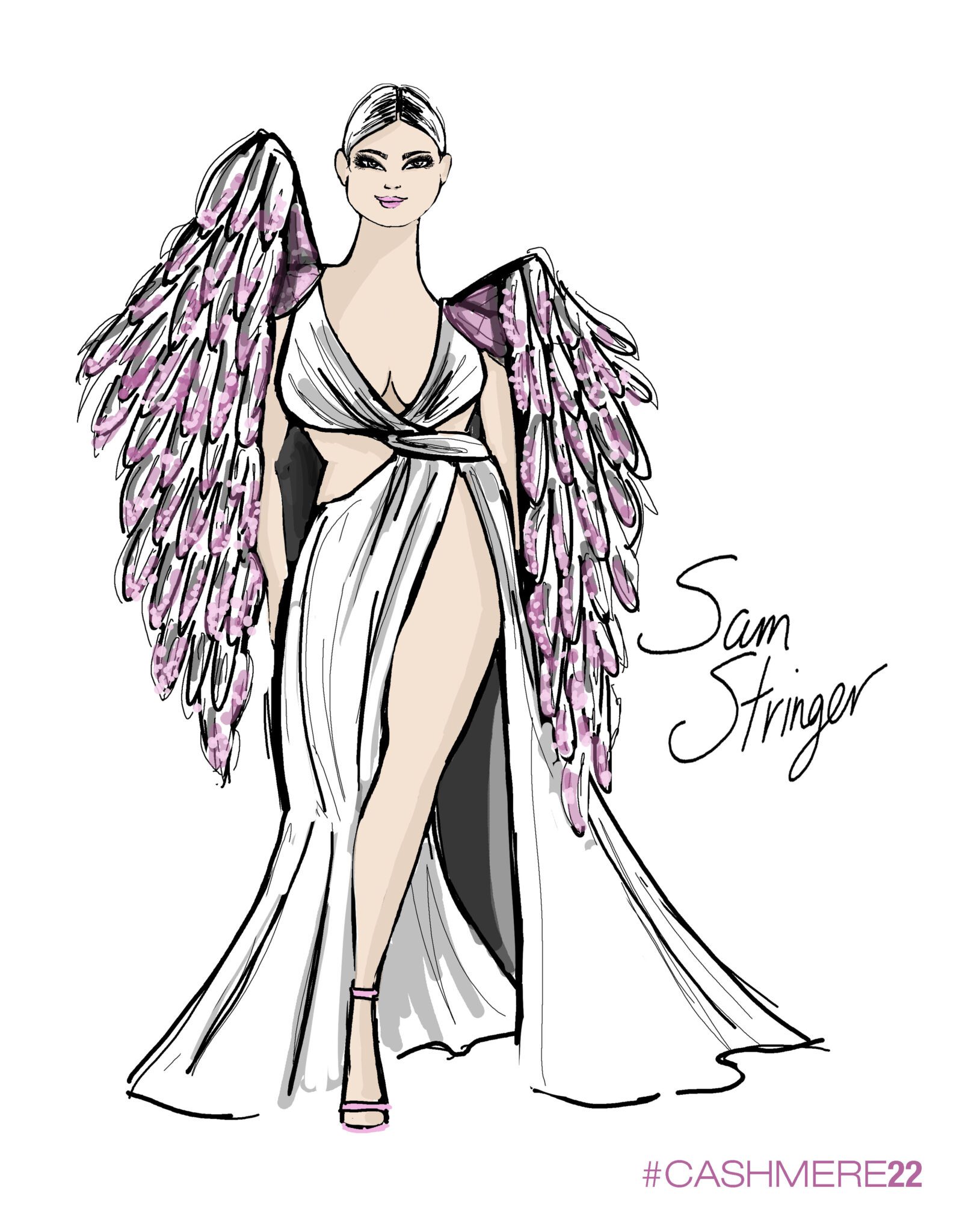 With every vote Cashmere will donate $1 to breast cancer, that is amazing PLEASE to go VOTE TODAY! Also you will be entered for a chance to win $1,500CAD.
*images by Justin Wu